If you're looking for a vacation spot that's as charming as it is exciting, look no further than the luxury hotels in Rabat.
This city is the perfect blend of culture and history, with a vibrant nightlife scene to keep you entertained. You'll find gorgeous monuments, museums, and other attractions throughout Rabat—and you can stay right in the middle of it all with one of the luxury hotels in Rabat!
Whether you want to relax or get out and explore, these hotels offer everything you need. From restaurants and bars on-site to concierge services and spa treatments, they have everything covered so you can focus on enjoying your trip instead of worrying about other things.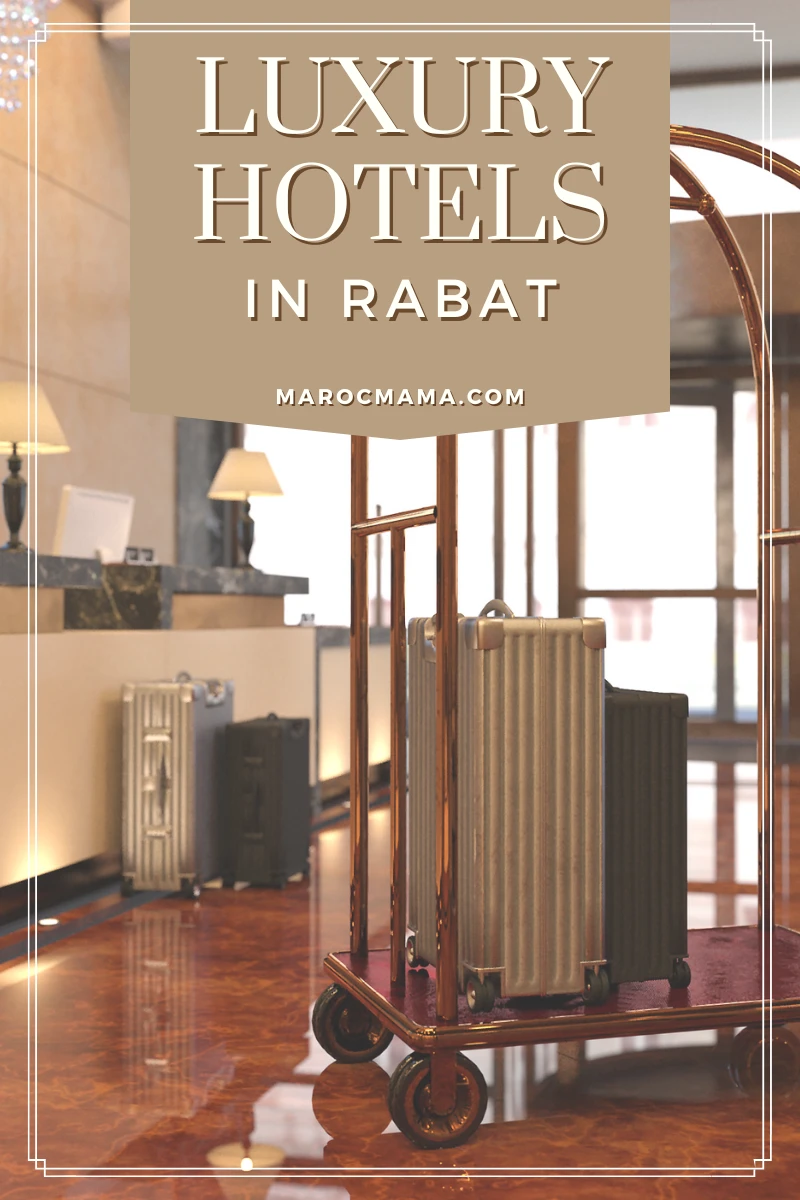 And with so many things to see and do in Rabat, there's never a dull moment! Whether you're visiting for pleasure or business, there's always something new around the corner waiting for you to discover it.
So, let me introduce you to the luxury hotels that you must try during your visit so you can book hotels in Rabat now!
La Tour Hassan Palace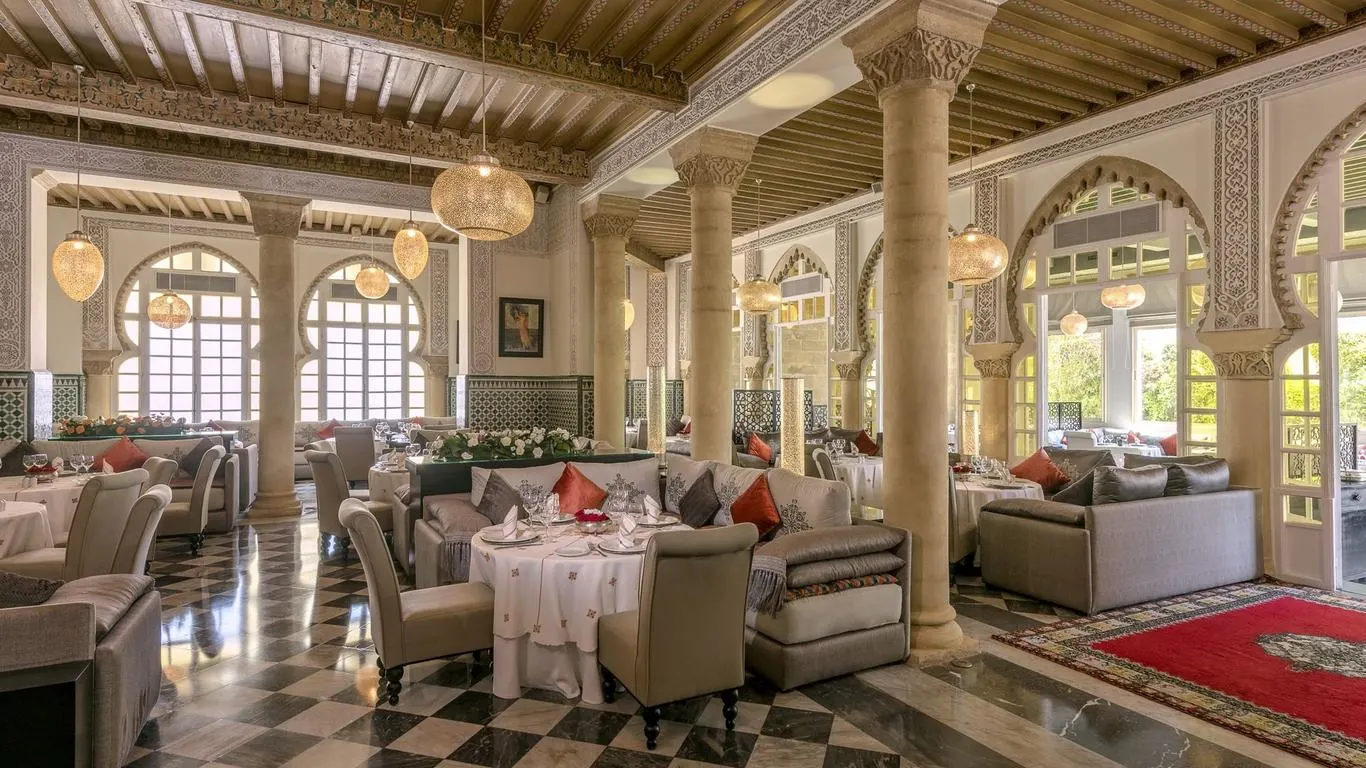 Royalty and luxury are the names of the game at La Tour Hassan Palace in Rabat.
This luxurious palace, built for Sultan Moulay Hassan I in the late 19th century, is a must-see for anyone interested in royal treatment.
Prestige Suites, Royal Suites, Suites, and Standard Rooms are the four categories of accommodations available at the hotel.
They created all of the suites with comfort and elegance in mind. Air conditioning, cable tv, and private bathrooms with bathtubs or showers are among the deluxe amenities available.
Each apartment also has a private balcony or patio where you can relax and take in the views of the city below while enjoying your own slice of paradise!
Sofitel Rabat Jardin des Roses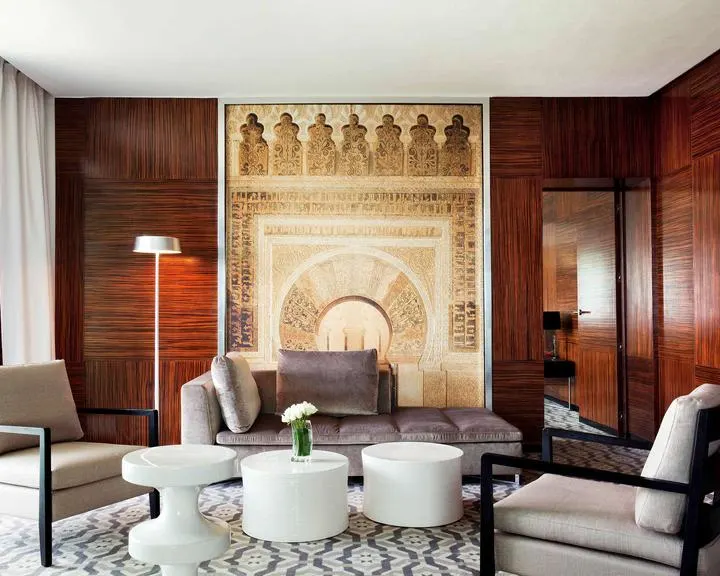 The Sofitel Rabat Jardin des Roses is a 4-star hotel located in the heart of Rabat. It offers a wide range of amenities, including a swimming pool and fitness center.
If you're looking for the best hotel in Rabat to relax after a busy day exploring the city, take advantage of the hotel's outdoor furniture, garden, and terrace.
The hotel rooms have air conditioning, modern décor, and free Wi-Fi throughout the property. The rooms feature satellite TV, an electric kettle with tea and coffee-making facilities, as well as an en suite bathroom with a shower or bathtub.
Dining options at the Sofitel Rabat Jardin des Roses serve Moroccan cuisine using fresh local ingredients prepared by their highly trained chefs.
If you want to learn how to cook traditional Moroccan cuisine, sign up for one of their cooking classes! They also offer live music every evening in their garden bar, so you can listen to some local music while enjoying a drink with friends.
STORY Rabat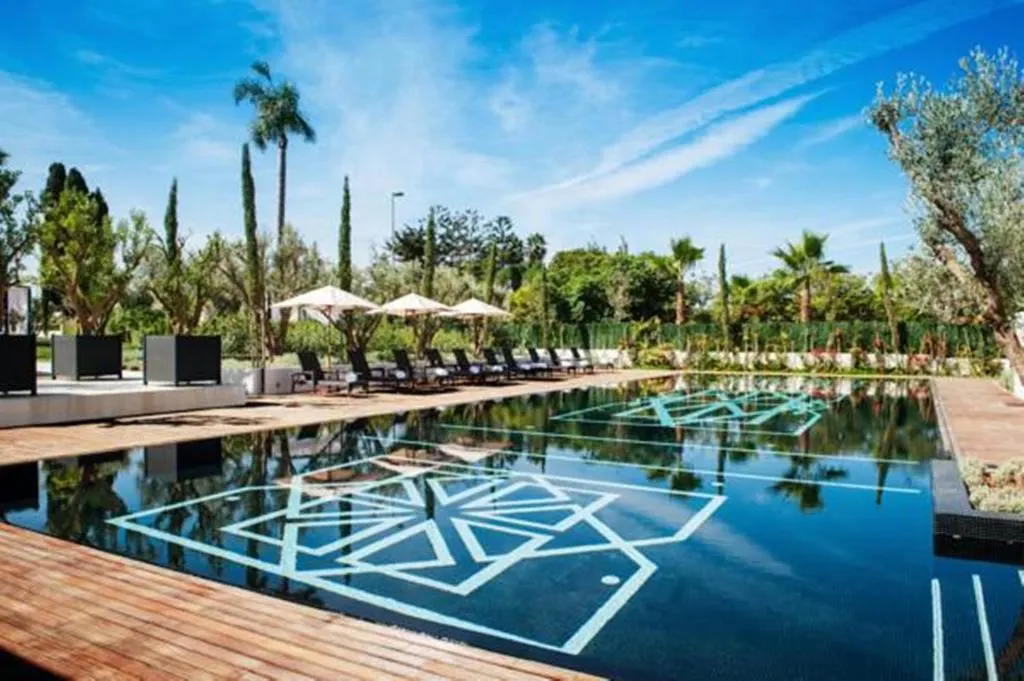 If you are looking for the best hotel in Rabat, try staying in STORY Rabat.
STORY Rabat is a five-star hotel located in the heart of Rabat, Morocco. It's uniquely designed to offer guests an immersive experience of true Moroccan culture and history.
Every room at STORY is designed to be a relaxing retreat from the hustle and bustle of city life.
The rooms come equipped with a mini-fridge stocked with water, juice, soft drinks, and tea/coffee-making facilities. A free internet connection will keep you connected while you're enjoying time in your room.
If you're searching for something extra special during your visit, consider one of our suites or villas.
Each suite has a private terrace with views of the city skyline or where you can unwind with a glass of wine from our Le Bar.
You can also choose to stay at one of the villas which comes with its own private swimming pool!
Villa Mandarine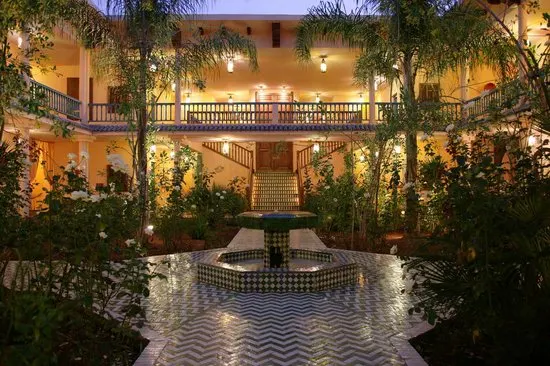 Want to book hotels in Rabat but can't decide which one to choose? Villa Mandarine in Rabat, Morocco, is the perfect place to stay and must be on your list!
This lovely hotel has a spa and hammam, as well as an outdoor heated swimming pool and a variety of activities to keep you busy.
The hotel's rooms are furnished with Moroccan-style furnishings and art.
There are a variety of room types available, including Luxury Garden View rooms, Clementine Suites, and even a Tangerine Villa Suite, which is great for groups seeking a spacious place to stay in.
Depending on your demands, you can select between one or two bedrooms.
The Villa Mandarine Hotel also features a fantastic restaurant that serves fantastic international cuisine, such as pasta and chicken dishes, as well as Italian, French, and Moroccan cuisine.
If you're not ready to get up early enough for breakfast service but still want something tasty before heading out for the day, they also have breakfast buffet selections!
The View Hotel Rabat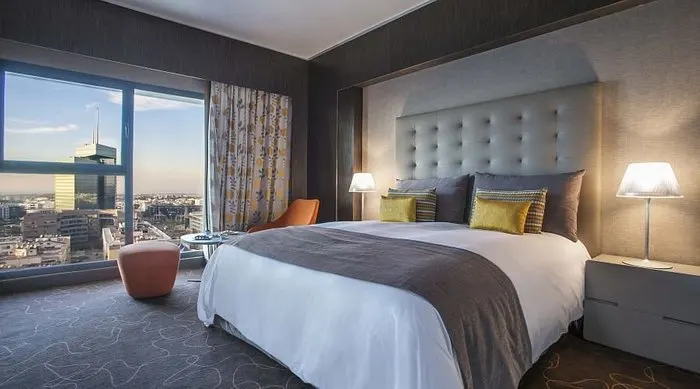 The View Hotel Rabat is the place to stay when you're in Morocco.
The hotel's name says it all—it's a hotel with a view! The view is spectacular, but the amenities are just as impressive.
The spa offers everything you might possibly need for a refreshing and peaceful day. The View Hotel Rabat Spa provides a variety of treatments, including facials, massages, pedicures, and manicures.
You can also swim in the hotel's indoor pool, with a breathtaking interior, making you feel as if you're swimming in paradise.
If swimming isn't your thing, don't worry—there are plenty of other things to do at The View Hotel Rabat! There are several areas nearby where you may go shopping, sightseeing, or enjoy some of the other fantastic local attractions (like visiting local markets).
5 Star Hotels in Rabat
These five luxury hotels in Rabat will provide you with an unforgettable experience.
If you want to experience Morocco and do so like a local, these are the to-book hotels in Rabat! You'll be staying in accommodations that seem like home but with a touch of luxury that makes you feel like you're on vacation.
You'll have the best of both worlds: a relaxing environment and a place to get out and explore!
More Rabat Trip Planning Information
Want to make the most of your trip to Rabat? Check these articles out!