We love scones in our house. It's one of the things that I really don't mind making primarily because they're super simple and they're very versatile. I've made so many different varieties over the years. The only bad thing is that my kids eat them almost immediately. Rarely do they ever even cool off before they've been consumed!
When I was in the US visiting this summer, I was going through my mom's recipe box with handwritten recipes from my grandma, great-grandma and family friends. My great-grandma REALLY liked dates. Seriously, there were so many recipes that used dates! I think she must have done something because we never had dates growing up so my grandma and mom maybe had their share in their younger years.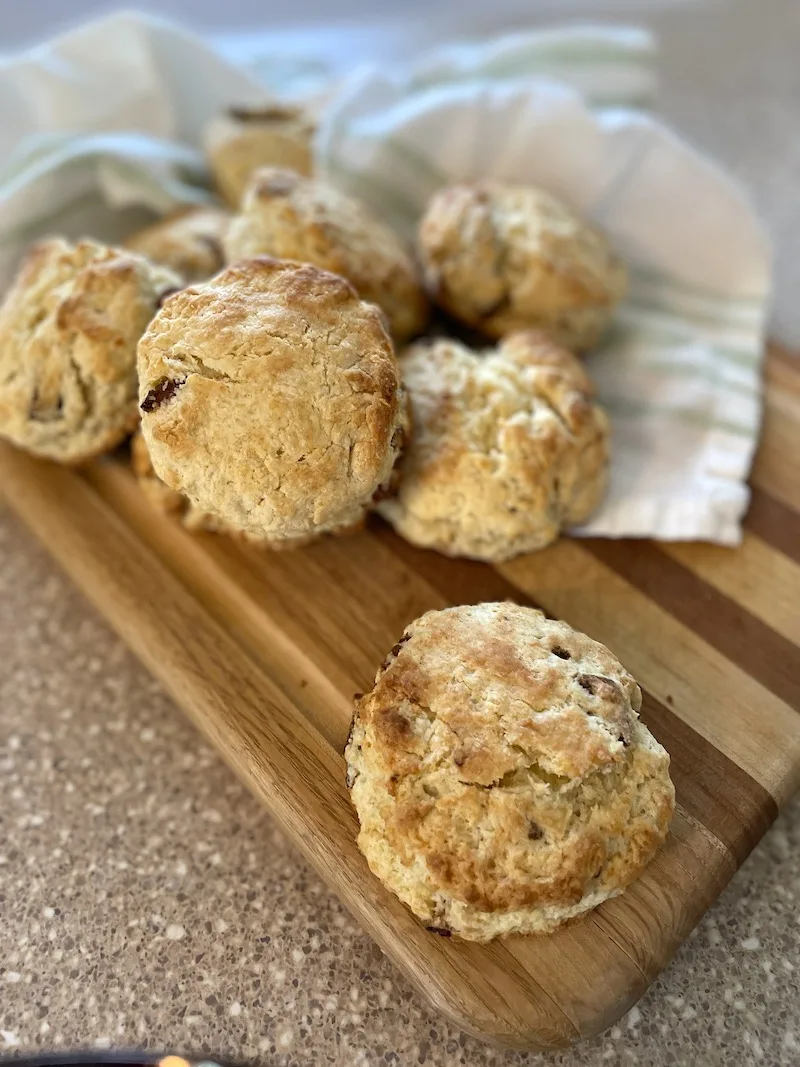 While I want to test some of her recipes, it's going to take awhile. Like most older recipes there aren't really measurements and the instructions are basic at best. But knowing how easy scones are to whip up, i decided to try my hand at some date scones, thinking they could be a great Ramadan recipe for my in-laws.
They'd also make the perfect addition to a Moroccan tea party!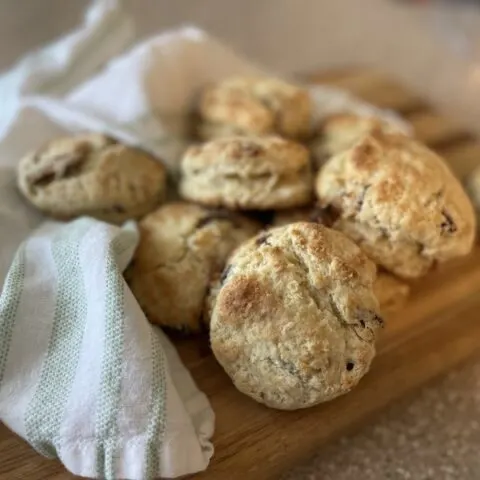 Yield:

12-15 scones
Date Scone Recipe
Cook Time:
12 minutes
10 seconds
Total Time:
22 minutes
10 seconds
These super simple date scones are a great breakfast option or make them for your next Moroccan tea party.
Ingredients
3 cups flour + extra for dusting
1/4 c sugar
1/2 tsp salt
1 tbsp baking powder
12 Tbsp unsalted butter
1/2 c milk + a splash more
1 egg
1/2 cup chopped dates
Instructions
Preheat your oven to 475F.
In a large mixing bowl add the flour, sugar, salt, baking powder and dates.
Use your hands or a wooden spoon to mix until well incorporated.
Break the egg and add to the mixture.
Dice the butter and mix it into the flour. Use your hands to combine the flour and butter. Rubbing it between your hands so that you have small pearls of the floor mixture with the oil. Don't overdo it. If the butter gets too soft place it in the refrigerator for a few minutes.
Add the milk and bring together the mixture with your hands. You may need to add a little more flour depending on how dry it is.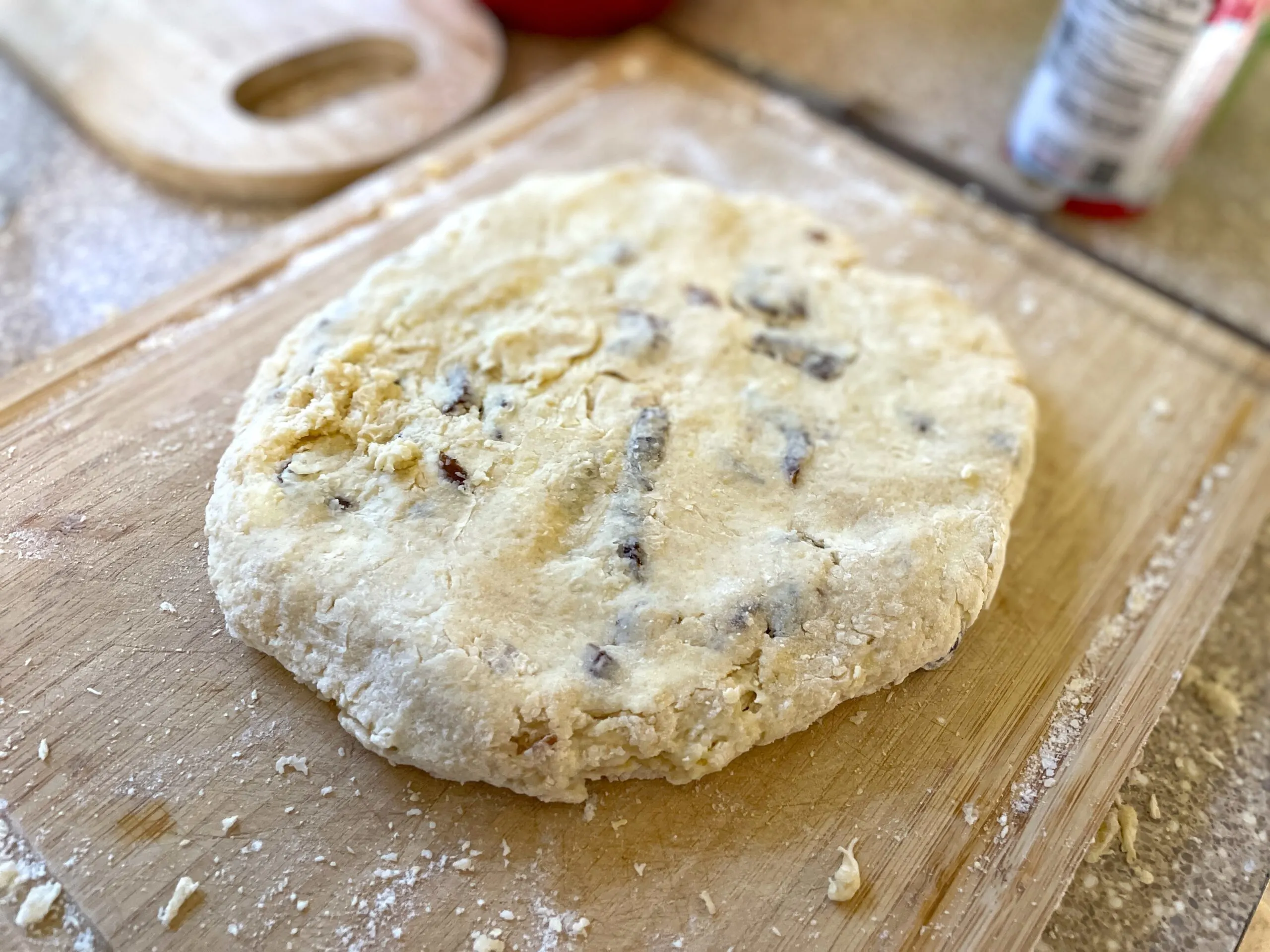 Turn out the dough onto a cutting board that has been dusted with flour. Create a large disc of dough. If it feels soft or too sticky, wrap in plastic wrap and put into the freezer for 10 minutes.
The disc should be about 1 inch thick. Use a round cookie cutter, or the rim of a glass to cut out the scones. When all of the dough has been used, gently recombine what is left to cut out additional scones. Keep going until all the dough has been used.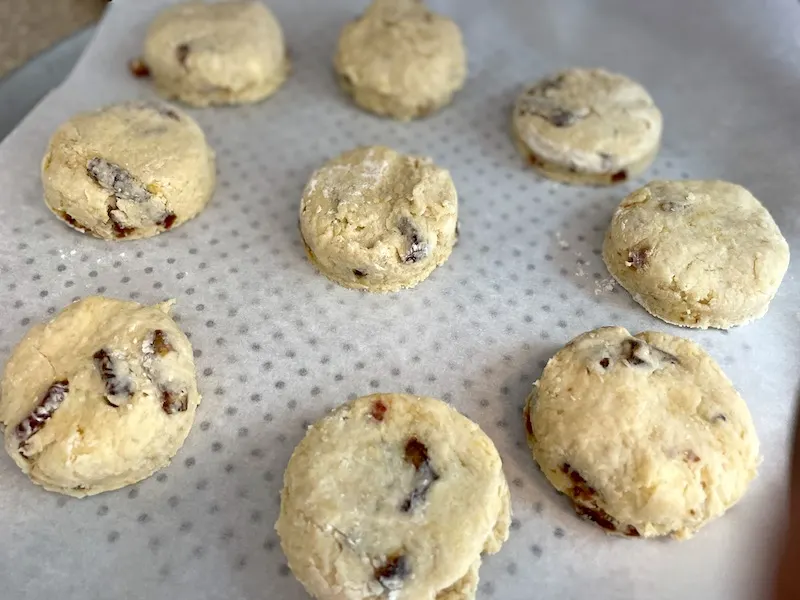 Add circles to a greased or parchment lined cookie sheet. Put into the oven once the oven has been preheated.
Bake for 10-12 minutes, depending on your oven. The tops should be golden brown. These are great served fresh with butter, jam, or clotted cream. You can let them coolk to room temperature but I think piping hot tastes the best!
Serving Ideas for a Moroccan Tea Party
Sweet Cinnamon and Apricot Scones