Are you looking for the perfect Moroccan inspired gifts? Perhaps you want to bring a piece of Morocco home for Christmas and add some Moroccan theme décor to your home, or pick the perfect Moroccan inspired gift for a loved one?
Whether you're looking for Moroccan gifts for her, Moroccan gifts for him or Moroccan décor ideas for your home, these Moroccan themed gifts are perfect for the someone in your life itching for a gift that sings of far off lands!
Moroccan Christmas Party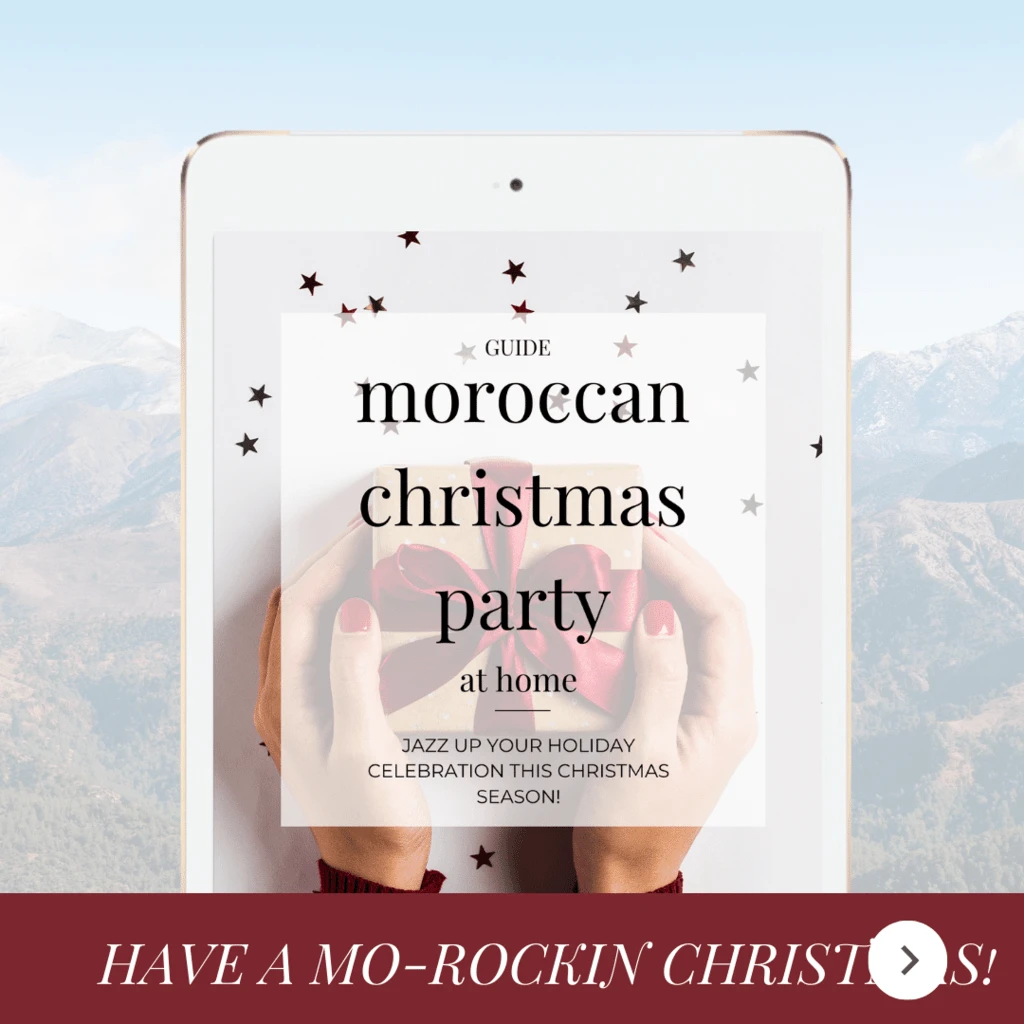 Sometimes the best gift of all is an experience, so why not throw a Moroccan inspired Christmas party for your family or friends? This guide gives you recipes, games and printables – basically everything you need to throw a celebration. Find out more and get your copy of the Moroccan Christmas Party Guide.
2021 Moroccan Gift Guide
I put together this price-based gift guide for anyone searching for a great gift idea sorted by budget. There's a wide range of options here from inexpensive to more splurge-worthy. Pick your favorites and gift away!