Off D'jem al Fna square and around a corner you will find the olive souq. Certainly it's not the only market place in Marrakech selling these tasty orbs but it is easily accessible and the prices are clearly displayed. If you are a tourist this is a plus. There is little haggling that needs to take place for the products are fixed price. You say you don't like olives? Have you tasted a Moroccan olive? They come in a rainbow of colors and flavors, from the creamy greens to the salty, cured black signature olives of Morocco.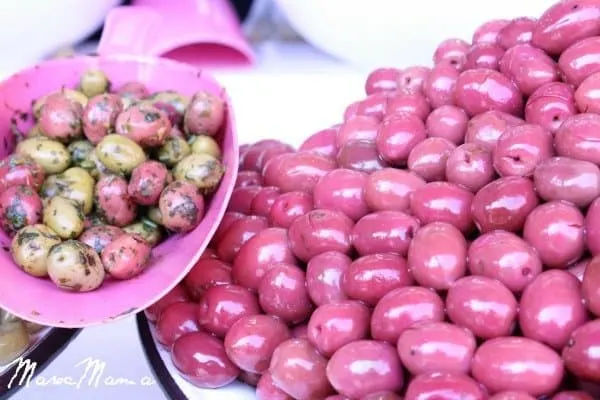 Or maybe you would like to try the mixed variety. Red and green olives, tossed in local fruity olive oil, parsley, cilantro and red pepper flecks. You might get away with only trying one but I assure you that you will be back for more. You might as well buy a full kilo because once you try one you will want more. But olives are not the only preserved goods you can find with these hanuts. Pickled vegetables, preserved green pepper slices, hot peppers bathing in olive oil ready to be packed and the infamous preserved lemons are all for sale. A little bit of everything won't hurt….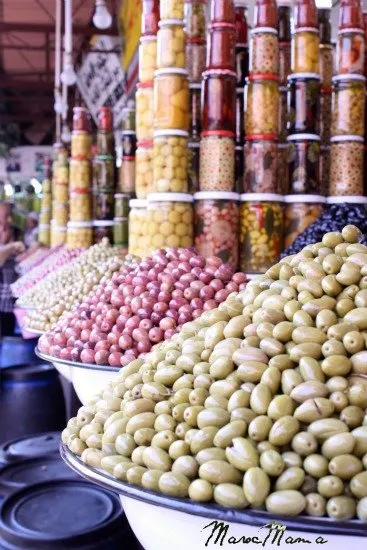 And, if you don't find the perfect olive at the first stand…there are plenty of others waiting to show off their goods.