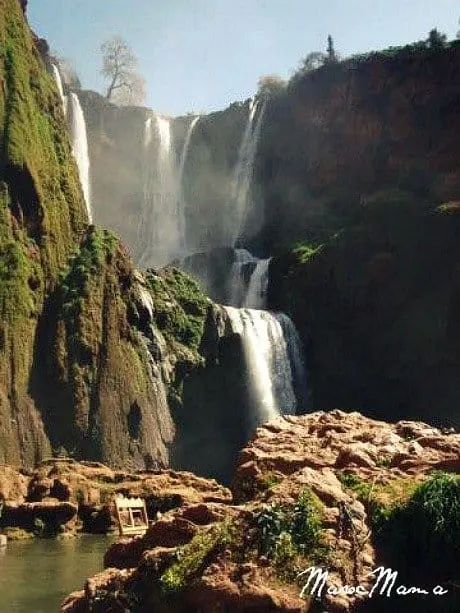 This shot of Ozoud Falls was taken recently by a friend of mine on her Moroccan vacation. I had to share the picture because it was just so beautiful! Ouzoud (it means olives) Falls are located about 150km northeast of Marrakech. It's a common day trip for tourists. You can rent a private taxi in Marrakech to take you there. There are also buses to Azilal or Beni Mellal after which a shorter taxi ride can be taken.

At the falls there are walking paths as well as cafes and restaurants along the falls. In the summer many people picnic along the falls and ponds. You can also swim in some of the ponds, at your own discretion of course! "Wild" monkeys also inhabit this area, while they're cute – keep your distance. They're quite used to people and aren't very good with boundaries. If you'd like to make this more than just a day trip there are riads available to rent nearby.

I found this very nice review from someone who made the full experience of Ouzoud. So if you're looking for a way to get away from the hustle and bustle of Marrakech (or any city for that matter), Ouzoud might be just the ticket.