Spiced popcorn is the perfect way to take a very easy snack and add a little twist. For this popcorn, I decided to go with Indian flavors like cardamom, cumin, and coriander to create a sweet and savory flavor. If you're someone that isn't too sure about strong flavors, don't worry this isn't overpowering and you can always reduce the amounts used.
Spiced Popcorn is Perfect for Gameday!
You may have heard there's a little event going on today. Well, if you live in the US you couldn't have missed it. It's Superbowl time! For those of my readers who don't know it's a football game and an excuse for many Americans to overindulge in food, alcohol, and noise. I grew up watching football but the only time I've ever (and will ever) cheer for is Green Bay. Sadly, they're not playing this weekend.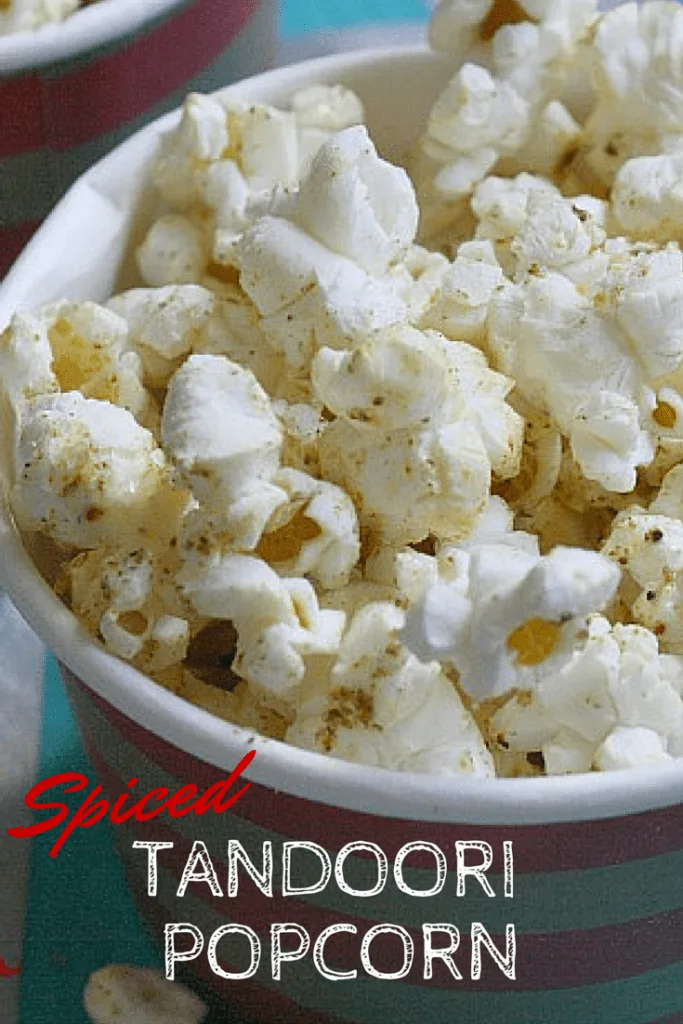 While there are plenty of Superbowl parties being held, we have always stayed home and watched the game. This year, I thought that MarocBaba and the kids weren't really paying attention. To my surprise, I was given a list of items that they wanted to have on Superbowl Sunday. I hadn't realized that it had become such a tradition for them! So I'll be making guacamole, sloppy joe's, chicken wings, and probably a few other appetizer-style items.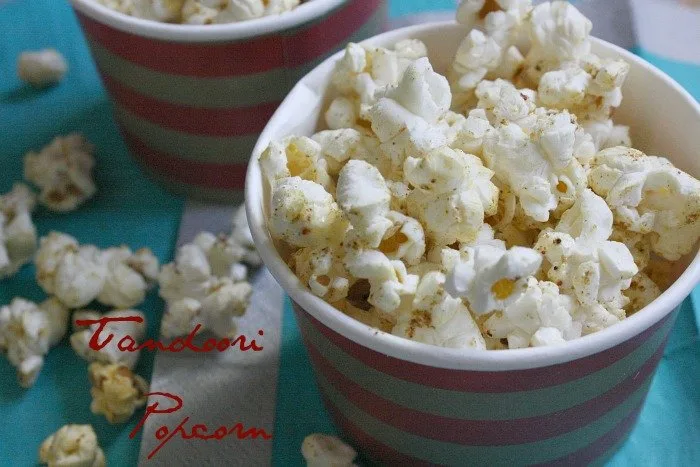 If you've gotten up this morning and realized there's a party to throw and no menu in place, the #SundaySupper team is here to help! All of the contributors are sharing great Superbowl-inspired recipes for your parties.
I chose to share this Tandoori popcorn for a few reasons.
First, it's delicious.
Second, making spicy popcorn at home is so easy!
Third, chances are you have everything on hand right now to make this.
Even if you're getting a late start cooking, put this out with a few other munchies to keep your family (and/or visitors) satisfied while you finish up the rest of the food.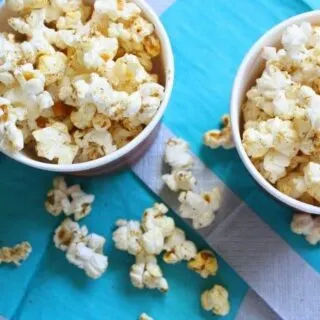 Yield:

4 servings
Tandoori Spiced Popcorn
When you want popcorn that has something a. little extra - this is what you need!
Ingredients
1/2 cup unpopped popcorn
vegetable oil for popping
2 Tbsp butter (ghee or melted coconut oil would work too)
1/8 tsp cardamom
1/2 tsp cumin
1/4 tsp corriander
1/4 tsp ginger powder
1/4 tsp hot paprika or cayenne flakes
1/8 tsp salt
1/8 tsp turmeric
Instructions
Prepare and pop your popcorn according to your favorite method.
Place your popped popcorn in a large bowl. It's important to leave enough space so that you can easily mix the spices.
Melt the butter on your stovetop or in the microwave.
Pour half the butter over the popcorn and mix. Then add the rest of the butter mixing again to incorporate well.
Finally, sprinkle the spice mix over everything mixing regularly so that all of the popcorn is covered.
That's it – super easy and really tasty! You could mix in other things to make a party mix. Pretzels, crunchy chickpeas, raisins, or even MnM's. But it's pretty good all by itself!
Make it into a Movie Night!