The first year we lived in Morocco I remember when February rolled around and the market was flooded with strawberries. I thought it was some sort of freak accident that farmers ended up with that fruit at that time and needed to get rid of it. Strawberries were always a summer fruit where I was from.
But, I learned this was not in fact an error but the first strawberry season (Morocco has two). Every February I look forward to these berries and there's really nothing better than pairing them with a fresh mojito mocktail on a rooftop somewhere with good friends.
When we first moved here it was not easy to find anything like a mocktail but now alcohol free cocktails are on most menus so we're not left out. Many Moroccan drinks aren't really served cold so they become more Moroccan-inspired than authentic.
This is great for any type of gathering and for adults or kids. Plus, they're really easy to make.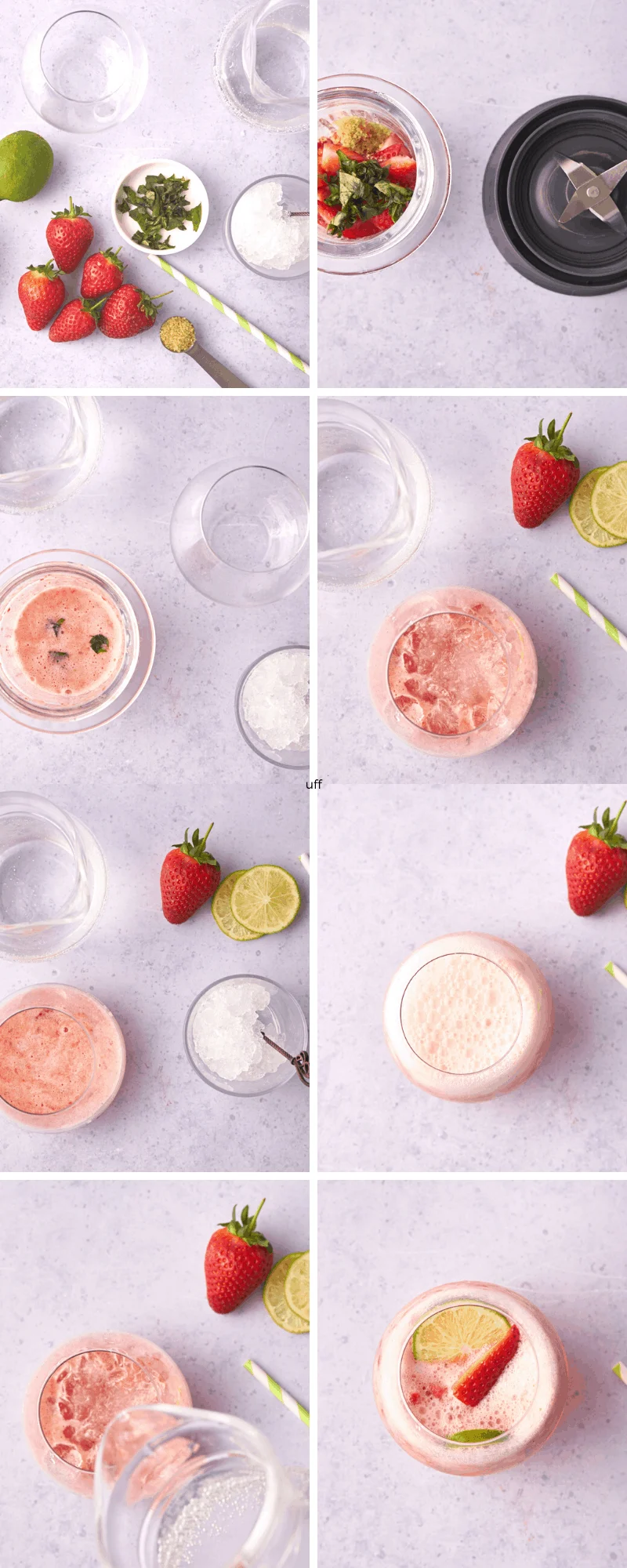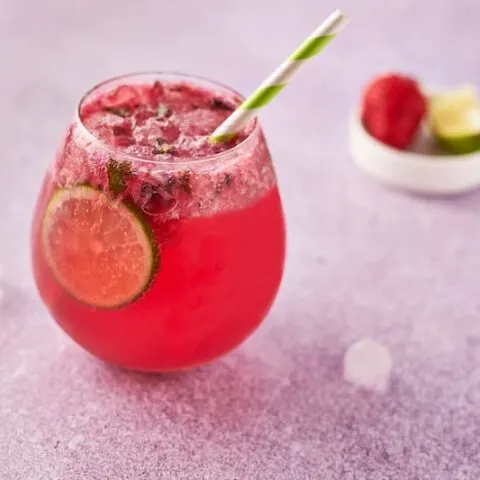 Yield:

1 serving
Strawberry Mojito Mocktail
Ingredients
5 medium strawberries, cut, stems removed
4 large mint leaves, chopped
Juice of 1 lime
1 tsp of cane sugar
1 1⁄4 cup of club soda
300ml crushed ice
Lime slices
Strawberry
Instructions
In a blender, combine the strawberries, mint leaves, sugar and lime juice.
Blend until smooth.
Pour the mix into a large glass.
Fill half of the glass with crushed ice and then add the club soda.
Stir everything together.
Garnish with a whole strawberry and lime slices.
Serve immediately.
Notes
Need to prepare in advance?
Blend the ingredients and store the mix in the fridge.
Add the ice and club soda when ready to serve.
If you're looking for some snacks to pair with this for a perfect apperitivo check out my spiced Moroccan olives or za'atar fekkas!