There are many reasons why you should visit Seville. It's one of the best cities in Spain for any type of visit. Whether you are traveling to Seville with children, partner, friend, or on your own, there is always so much to do in this wonderful city. Winter in Spain is really a great time to visit, especially the south as the weather is temperate.
While you could easily spend a week in Seville with kids, this itinerary is for 2 days in Seville for families. With a wide range of family activities for all tastes and budgets, the capital of Andalusia is a perfect destination for a family vacation. The kids will definitely thank you.
You don't need a car to get around Seville but in case you do decide you want one on your trip to the region this resource on renting a car in Spain may prove helpful.
2 Day Seville Itinerary With Children
Day 1 in Seville
Visit the Cathedral of Seville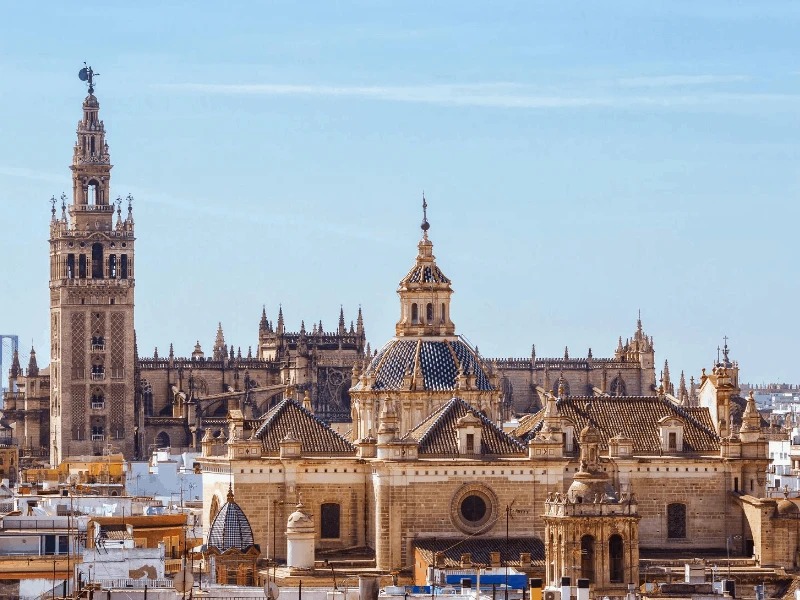 The Cathedral of Seville architecturally and historically is one world's masterpiece. It is the third-largest in the world and impresses from the first sight. Once you look at this grand building from outside, you understand how majestic it is. But when you walk inside, then for the first a few minutes you just stand in silence not having any words to describe this beauty.
Besides the cathedral and grounds, there is also the bell tower, converted from the original minaret built here previously, where you will have a fabulous view. If you're traveling with a stroller you can use the ramp to reach the top.
The tomb of Christopher Columbus who started his journey to North America from Seville, lies inside the Cathedral and is interesting for both adults and children.
This is a popular attraction so it's worth getting your tickets in advance and considering a tour to get the full scope of the building and it's importance.
Stroll Through the Santa Cruz Quarter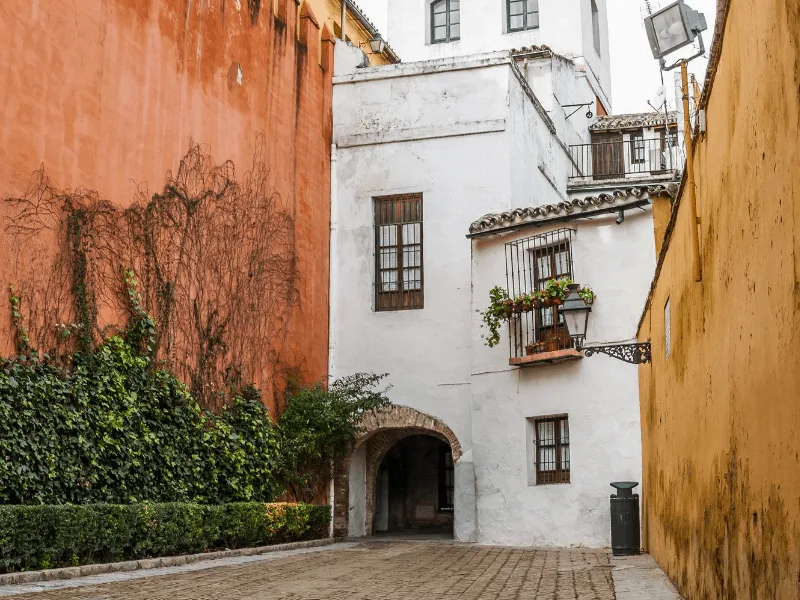 Next to the Cathedral of Seville, you'll find the famous historical quarter of Santa Cruz. This is the former Jewish quarter, and is a maze of alleys and narrow streets full of pretty old houses in flowers, cute coffee shops, and atmospheric cafes.
It's just nice to walk here and enjoy the beauty around and then sit down on a terrace of one of the cafes with a dessert.
Santa Cruz Quarter has all the main attractions of Seville located near each other. While kids may be bored visiting all history-related sites such as the Alcazar, Hospital of the Venerables, or Palace of the Countess of Lebrija, they may really love The Archivo General de Indias museum which has a free exhibition about the Magellan's trip around the world and personal journals of Christopher Columbus.
Walk to Plaza de Espana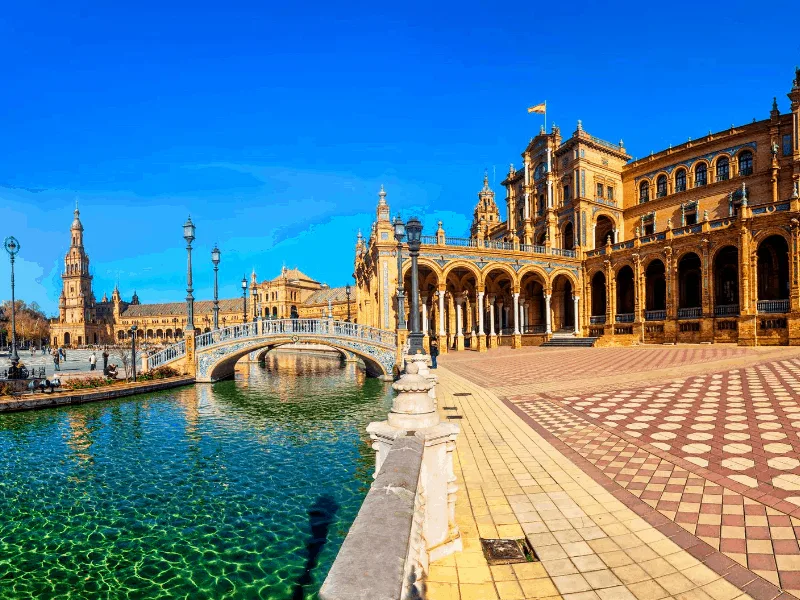 Plaza de Espana is an impressive place, first of all, because of its scope and size. The square resembles the shape of the moon, 200 meters in diameter.
There is a large beautiful fountain in the center of the square where kids could splash and a canal going along the entire perimeter where the entire family can ride a small boat.
The government building, forming a semicircle, is something interesting to look at. It is decorated with niches-benches with mosaics exhibiting events related to the history of Spain. Each of the benches represents a specific Spanish province.
Seville is home to many parks and green spaces where everyone is invited to relax and disconnect. Maria Luisa Park is home to a large ship playground full of slides, bridges, and ropes to climb, bubbly fountain, and horse carriage rides. In fact, the largest playground in Seville is in this park towards the Plaza de Espana.
If there are the dual pedal bikes available, it's highly recommended to rent for a half hour or hour to cycle around the park. Its fun for adults and for kids!
In the southern part of the park, near the Museum of Archaeology, there is a small square where children feed the white pigeons that originally came for the Spanish-American exposition.
Day cruise on the Guadalquivir River
The Guadalquivir River has more than 700 kilometers in length. This means that it crosses the entire Andalusian community, connecting it with the Atlantic Ocean. A cruise is a perfect option for parents and their kids. Going on such a cruise is a fantastic opportunity to contemplate Seville's beauty from another angle.
There are many companies that offer cruise in Seville. From small boats to yacht cruises you'll just need to choose the one that works the best for your family.
The boats have panoramic decks that allow you to observe monuments such as the Torre del Oro, the Triana Bridge, the San Telmo Palace (seat of the Andalusian Parliament), or the old Royal Tobacco Factory and then reach the Northern part of the city Isla de la Cartuja neighborhood. Children younger than 12 years old can often go on a cruise for free.
Another possibility to explore the waters of the Guadalquivir canal is by kayak. In many cases children can sign up from four years old, but the only requirement is to know how to swim, even if they carry a lifeguard.
Day 2 in Seville
Spend an Hour or Two in the House of Science (La Casa de la Ciencia)
One of the best things to do in Seville with children is to visit the House of Science. Here, the little ones can enjoy discovering authentic skeletons and life-size reproductions of the inhabitants of the Mediterranean Sea.
For those lovers of astronomy, they also have a planetarium where children can enjoy different projections. Also, depending on the date when you travel, your kids can attend a workshop here. Each month the museum staff carry out suitable workshops for kids to learn while having fun.
Walk through the Metropol Parasol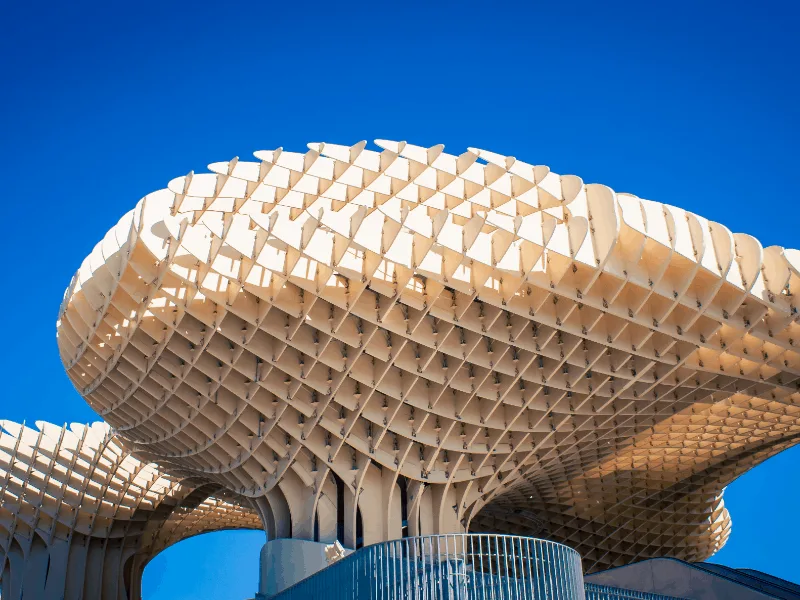 This is one of the coolest structures in Seville – it's also one of the newest. The structure consists of six large, mushroom-shaped parasols, whose design is inspired by the arches of Seville's cathedral and the ficus tree of nearby Plaza del Cristo de Burgos.
You can go up to the view points and there's a restaurant inside as well as a nearby market. The basement of the building is an archeological museum that hosts the items that were found on the site when it was being converted.
Pay a Visit to the Flamenco Museum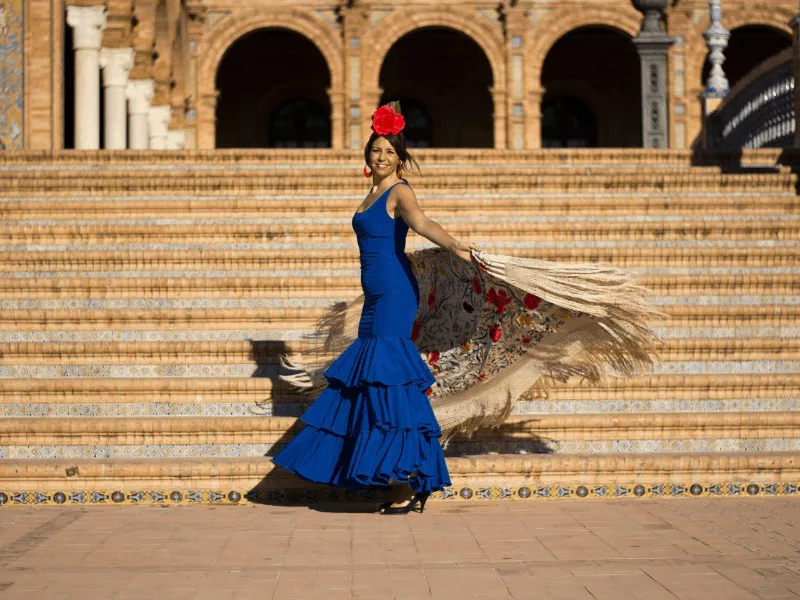 Seville is the birthplace of flamenco! The songs and dances always fascinate the crowd and make the city both joyful and dynamic. The easiest way to see flamenco in Andalusian capital is to go to the museum of Flamenco which is open every day and where you can see a show! It is one of the best places in Seville that a lot of tourists miss.
The museum offers educational tours and flamenco shows in an intimate setting. All dancers, singers, and guitarists are very experienced and the spectacle that follows is simply exceptional.
Explore Seville by Bike
The Andalusian capital has 170 km of the bike lanes which makes it one of the most suitable European cities to go on wheels. One of the best starting points for biking with kids is anywhere near the river. You can also make stops for a picnic in different areas while enjoying the breeze.
The easiest way to rent a bike is at one of the 250 public service stations that the city has. Also, there are private rental shops scattered across Seville. If you're wanting to combine biking and a tour an electric bike tour is a great option in Seville!
End Your Day With an Adrenaline Rush on Magic Island
If your children are not that little anymore and you love crazy rides, definitely look into the Isla Magica Theme Park. If you have been to major theme parks in the world, then this one is not going to impress that much. Yet, for the change of scenery and some activity, the park offers lots of fun.
Besides the theme park, you'll find here a water park, multiple shows, and 4D cinema. There are a lot of attractions to keep kids busy all day long and a good selection of rides to suit all ages.
Take a food tour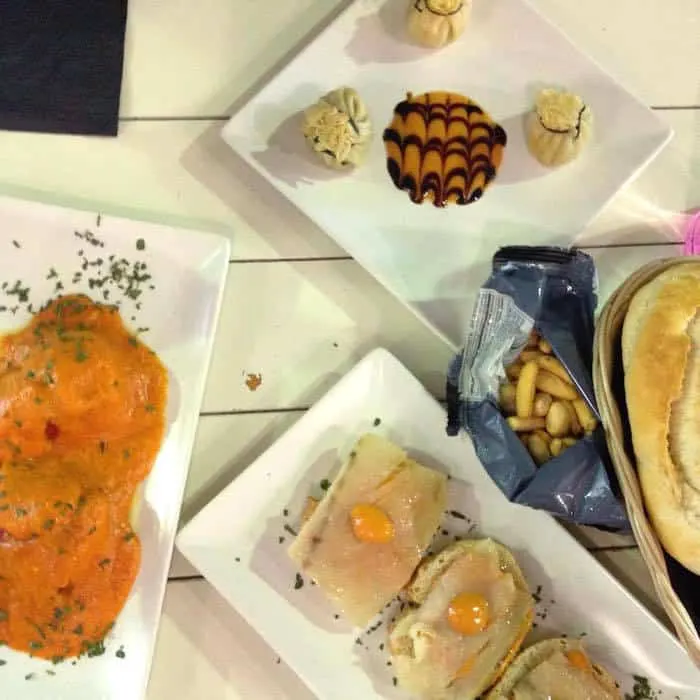 We can't share ideas about what to do in Seville without mentioning a food tour! There are a lot to choose from however we recommend Devour Tours for their authenticity and amazing food selections! They do offer private tours for families which may be ideal if you have smaller kids.
Search for more fun activities in Seville
This is a guest post contributed by Anya of Road is Calling where she shares stories and experiences from her families slow travel lifestyle. They share stories and lessons on how to do what they've done!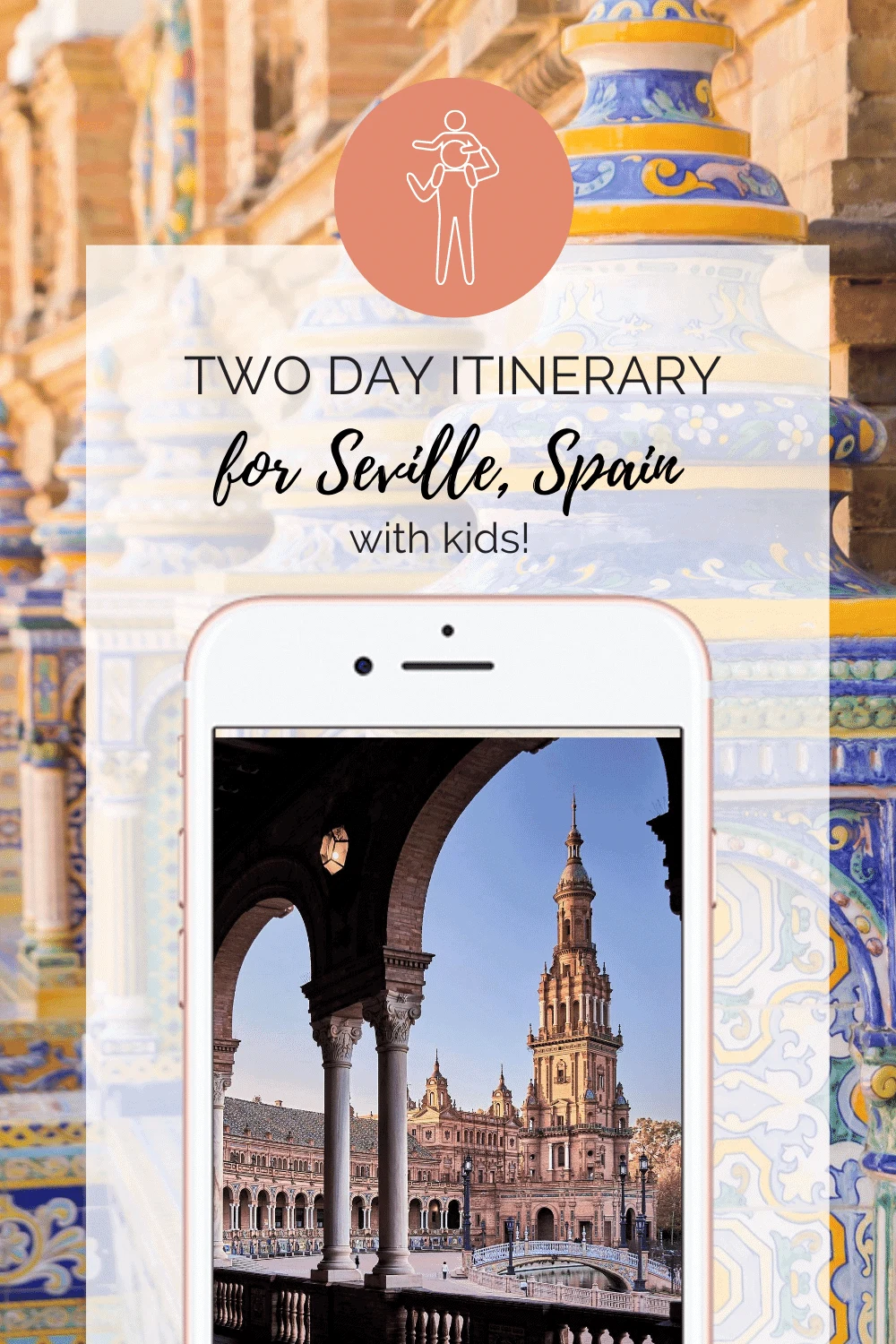 Find more inspiration for planning your Spain travels on my Spain resource page.