These crackers are my own creation and an attempt to create an easy Arabic recipe that used za'atar spices. I started putting together a Moroccan snack board and realized that I wanted to include something that would be a little different but that I couldn't buy in the store.
Fekkas are Moroccan. I first came to know them many, many years ago when they were served with tea. Fekkas are a type of cookie/biscuit that is slightly sweet. They have nuts in them, usually almonds and sometimes raisins as well.
They are a lot like Italian biscotti in that they are double baked, which is what makes them dry and crunchy. This is where the inspiration for these came from – I wanted to create a savory fekkas that would be perfect for my board!
What is Za'atar?
Za'atar is not as common in Morocco as it is in the Middle East. Typically when someone says "za'atar" in Morocco they are referring to dried thyme. However, in the Middle East it is more complex. Families have their own blends and combinations to make it their own.
Some of the ingredients can include; ground dried thyme, oregano, marjoram, which is then mixed with toasted sesame seeds, and salt. Sometimes sumac is also added.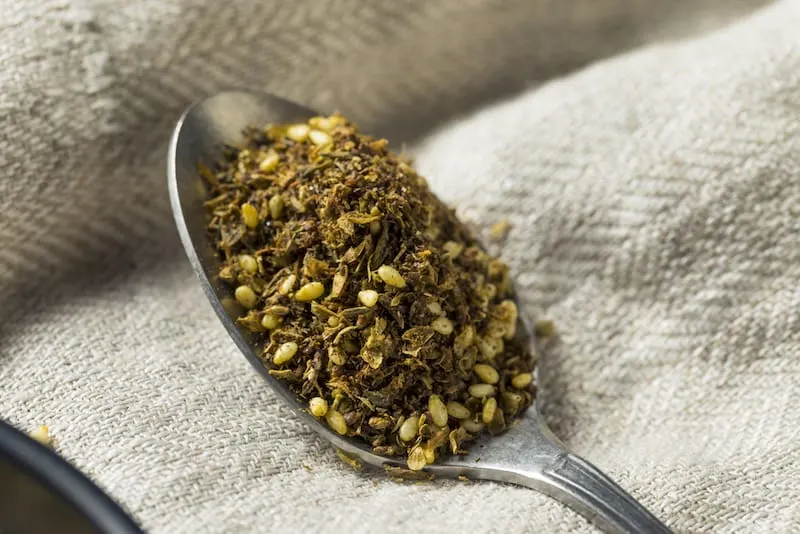 Where to Buy Za'atar
The very best za'atar I've ever had was given to be as a gift from my friend Amnah in Jordan. It came from Palestine and the flavor is so incredible. I haven't tried making my own but I did purchase one online from Amazon this summer to test out for this recipe.
The flavor was equally complex (though not quite as good as the gifted za'atar) and I can highly recommend it. Unless you're using it a lot, the jar should last you quite awhile.
Don't just stop with making these crackers though. You can mix the za'atar with olive oil for a dip. Toss it on as a "pizza" topping (za'atar is a common topping for manakish bread in Jordan/Palestine/Lebanon.
Once you've got your ingredients it's time to get baking!
Yield:

60 crackers
Za'atar Fekkas
Total Time:
1 hour
55 minutes
These crackers are the perfect savory addition to a snack board or stand alone treat.
Ingredients
2 1/2 cups of flour (+ 1/2 cup in case)
3 eggs
2 tsp sugar
1/2 cup olive oil
1/2 tsp salt
1 tsp baking powder
3 heaping teaspoons za'atar
Instructions
Preheat oven to 350F.
1. Mix together the dry ingredients in a large bowl and set to the side.
2. In a smaller bowl add the wet ingredients and mix. Then combine the wet ingredients with the dry.
3. Use your hands until everything is in a ball. Knead slightly, just until everything is combined but do not over knead.
4. Divide the dough into 4 equal parts and roll into a long snake about 1 1/2" thick.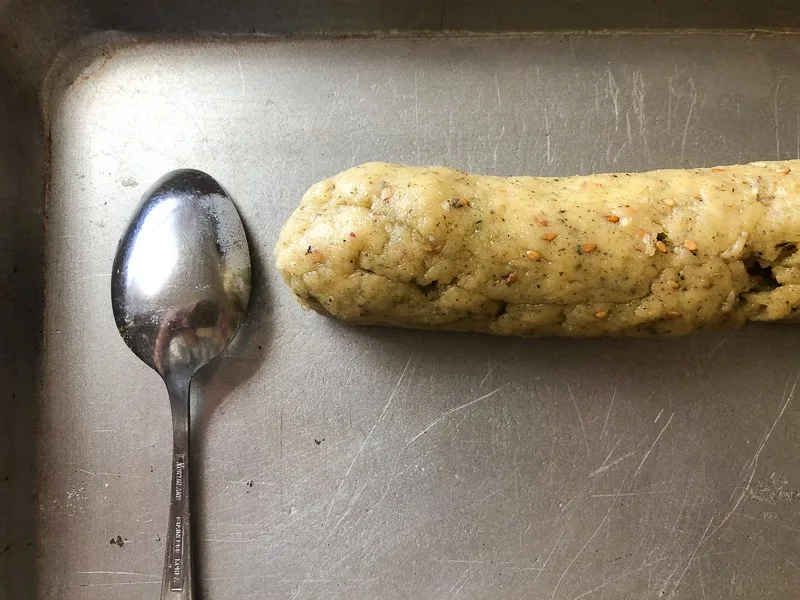 5. Grease the logs with olive oil and place on a non-stick baking sheet.
6. Place logs onto the baking sheet once pre-heated and bake for 15-20 minutes until the outside of the logs are just beginning to brown. They should still be soft.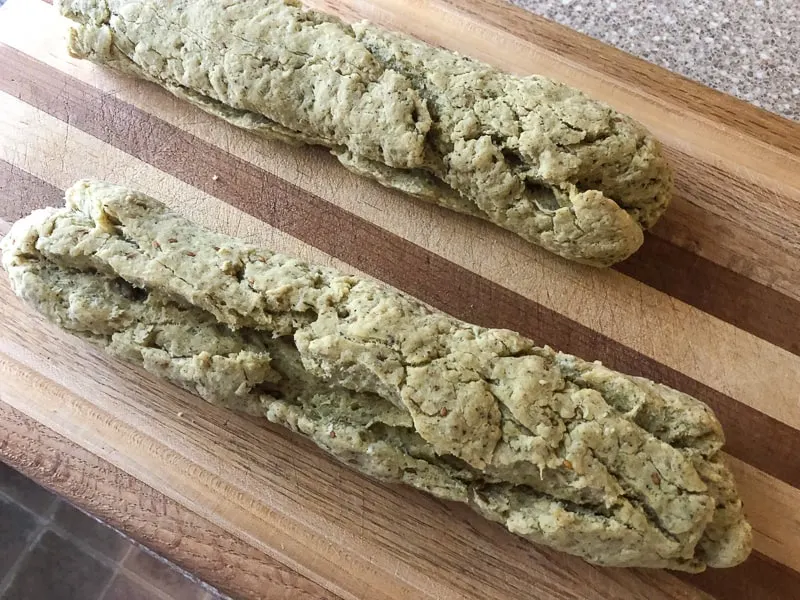 7. Remove from oven and allow to cool completely.
8. Slice the logs once cooled into 1/4-1/2" slices and arrange on a baking sheet for the final bake.
9. Bake until brown and completely firm. The time will depend on how thick you've sliced the pieces.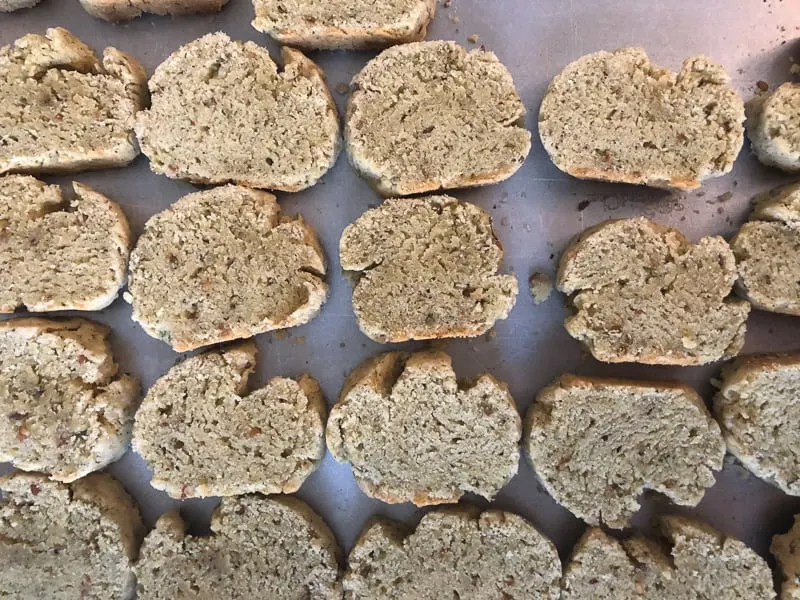 Recommended Products
As an Amazon Associate and member of other affiliate programs, I earn from qualifying purchases.