It's not exactly a secret that Seville is one of the best cities in Andalucia to visit, especially for those who love history and Moorish architecture. Taking a Seville historical tour just makes sense!
Seville is the capital of Andalucia and a place that sees sunny days year-round. Aside from its incredible foodie scene and its unrivaled beauty, what makes Seville such a special place to visit is how vastly different it is from other hot spots in Spain thanks to its unique history and architecture. There is no shortage of things to do in Seville!
As you explore the city, you'll be treated to glorious samples of Gothic, Renaissance, Baroque, and Roman architecture. More importantly, you'll also find incredible Moorish and Mudéjar structures that date back to when the Moors ruled the city from the 8th to the 15th centuries (that's over 800 years' worth of history embodied in buildings alone!)
If you're visiting the city and wondering what to do in Seville, checking out its incredible historical offerings is an absolute must. In this post, we share some of the top historical tours you've got to check out during your visit!
Top Seville Historical Tours
Royal Alcazar, Cathedral, and Giralda Guided Tour
The Royal Alcazar, the Cathedral, and the Giralda Tower are three of Seville's most important historical buildings, and this tour will give you the chance to check out all of them in one go with one single tour!
The Royal Alcazar is the oldest royal palace in Europe, while the Cathedral is the largest Gothic cathedral in the entire world and also contains the tomb of Christopher Colombus, which visitors are able to see.
The Giralda Tower is an absolute icon of the city that appears on most postcards and has been around since the Middle Ages, so you'll get to explore some of the biggest European icons with skip-the-line tickets to save you plenty of time.
Moreover, you'll have a tour guide along to tell you everything you need to know about the history of each spot – the stories hidden behind the Gothic church are just as interesting as the ones about Moors at the Royal Alcazar!
If you've already been to the Royal Alcazar or prefer to take your time and explore it independently, you can also take this amazing Seville tour which only includes visits to the Cathedral and Giralda Tower.
Bullring Guided Tour
It's not exactly a secret that bullfighting is a huge part of Spain's culture and considering the first bullring in the country was set in Andalucia, Seville is a great place to learn about the sport.
This tour is a great place to learn about the history of bullfighting in Spain through the centuries. While the main aim of the tour is to check out the Plaza de Toros de la Real Maestranza, Seville's main bullring, you'll also get to visit other places as well.
The Bullfight Museum is the first place you'll stop at. This museum is divided into four sections where you'll get to learn all about the history of bullfighting and its importance to Spain, see original bullfighter costumes, and get to know everything that happens during a bullfight.
Moreover, you'll also get to make a pit stop at the horses' courtyard and visit the place where bullfighters pray before each fight.
Las Setas Guided Tour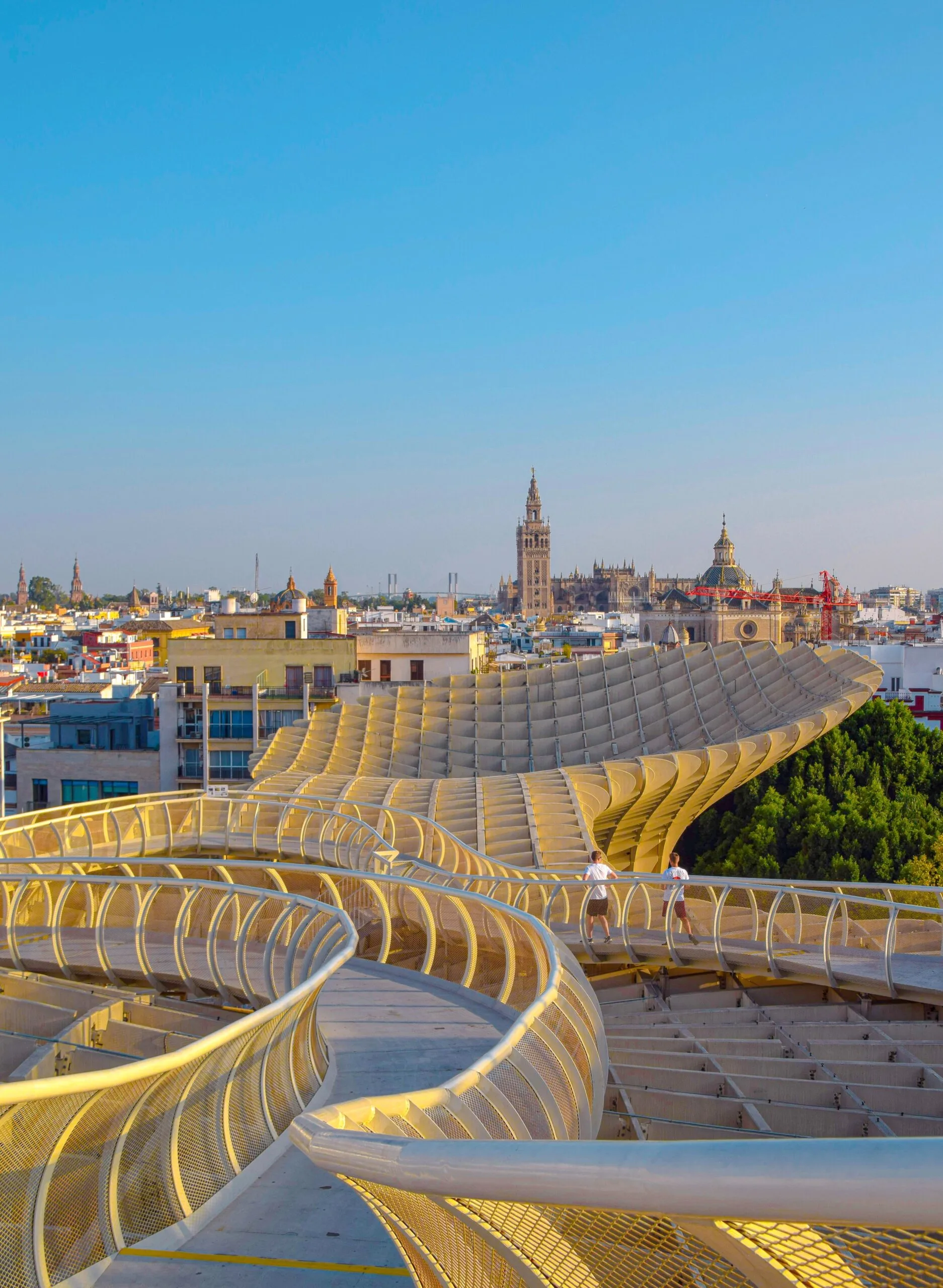 Located in Seville's beautiful old quarter, Las Setas is a structure made up of six parasols that look like mushrooms ("setas" in Spanish). This place is not only magical for its unique architecture, but it also provides glorious views of Seville from a completely different perspective.
This tour provides skip-the-line access as well as a visit to an immersive experience called Feeling Seville where you'll get to enjoy a nighttime light show that takes you through Seville's history all the way back to the Roman Empire!
Seville In One Day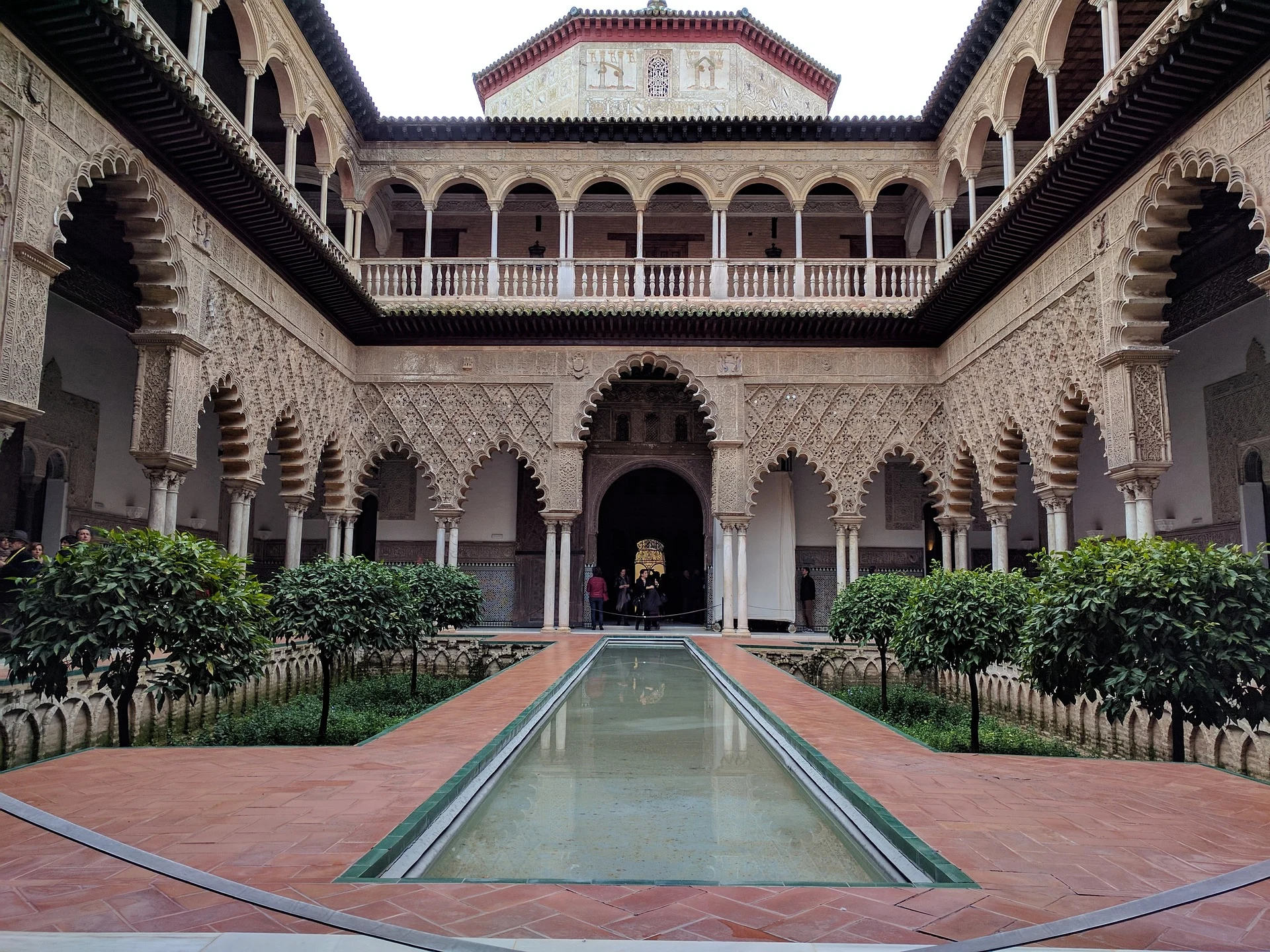 If you only have one day to explore Seville, this incredible tour packs the most essential highlights and things to do in just a few hours.
In a span of 5 hours, you'll get to check out some of the most important historical spots in the city, including the Real Alcazar, the Cathedral, Torre de Oro, and the main bullring. Moreover, you'll also get to spend time at the Spanish Square, along the Guadalquivir River, and the Salvador Square, all of which boast even more buildings that date back centuries ago.
Roof Tops Walking Tour
This 2-hour long tour will have you getting a brand new perspective of Seville that few get to experience!
You'll get to stand atop some of the city's most iconic buildings in order to get panoramic views of Seville, including those of emblematic landmarks such as the Cathedral and the Giralda as well as 360 visas of the medieval Jewish Quarter and the bridges over the river. To cap things off, you'll end the evening with a complimentary drink!
Mysteries and Legends Guided Walking Tour
Places as old as Seville have plenty of legends and mysteries hidden in every corner and square.
This unique walking tour will have you seeing Seville in a completely different way. As you stroll its streets and alleys, you'll get to hear stories about infamous characters that have called the city their home as well as learn about the many paranormal events that have taken place here ever since the 13th century!
This tour is definitely not for the faint of heart, but if you're a hard person to scare off, this is definitely one of the most interesting Seville historical tours out there!
Read More about Things to Do in Seville
Visiting Seville During Santa Semana
2 Day Itinerary in Seville with Kids