Famed for its incredible Mudéjar architecture and for being the gateway to explore the magic of southern Spain, Seville also happens to be a wonderful foodie destination in Andalusia for those keen to get a taste of what the region's gastronomy is all about.
There's no better way to immerse yourself in the city's culinary scene than by taking a hands-on cooking class or by touring taverns and tapas bars with local connoisseurs. Below, we share some of the best Seville food tours out there to include on your foodie bucket list!
Seville Food Tours You've Got to Join
If you love history, wine, and great food, this tapas tour is the perfect way to spend a few hours in Seville.
Not only get to visit some uber local bars and bodegas in order to try Spanish tapas away from the touristy hot spots, but you'll also get the opportunity to learn all about the history of the city. Of course, wine is included on several stops, or you can go the full Spanish way and order a few glasses of tinto the Verano (summer wine)!
This tour offers two different routes to choose from. The first one is the Triana route to one side of the river. This neighborhood is known for being the birthplace of flamenco. Alternatively, you can choose the second route, which will take you through the Alemeda district known for its modern fusion tapas.
If a private tour is what you're after, this option offers the unique chance to experience Seville and some of its main foodie highlights through your taste buds.
As you walk through the city, you'll get to savor ten different tastings in order to truly get a well-rounded overview of the food in Seville. Some of the menu's highlights include Andalusian sheep cheese, gazpacho, Serrano ham, fried fish, wine, and plenty more!
You can choose to take the tour for lunch or dinner and they're very flexible with the starting time in order to adjust to your Seville itinerary.
Spend an evening enjoying a flamenco show, drinking wine, and gorging on delicious tapas as you explore some of the prettiest neighborhoods in Seville.
The tour lasts four hours and during that time, you'll get to walk the quaint streets of the Santa Cruz or Triana neighborhoods in order to see parts of the city most tourists don't get to see, including plenty of architecture that will take you back 2000 years of history.
After you get your dose of history and walking, you'll get to witness an authentic flamenco show before capping off the evening with visits to several taverns to eat tapas and drink wine!
It's not exactly a secret that Mediterranean cuisine is huge on olive oil, and Andalusia's gastronomy is no expectation.
This short Seville day trip will have you leave the city's bustle and hustle to explore a local olive oil factory. During your visit, you'll get to walk around the orchard to learn about the production of olive oil before enjoying a tasting session with appetizers!
What makes this factory special is the fact that it still uses traditional processes to produce olive oil. The olives are picked by hand and the methods use are the same as they were back during Roman times.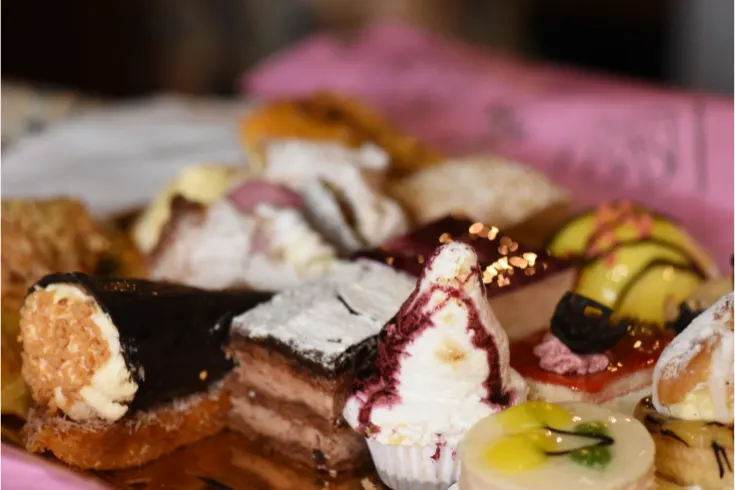 This glorious tour mixes the best of both worlds in one go: a unique historical experience paired with delicious food!
The experience starts at a traditional tavern that has been around since the 1900s, where you'll get to sample a few dishes and drink artisan vermouth. From there, you'll stroll along the old Moorish souk and visit a bakery to see how artisan cakes are made from scratch.
After tasting traditional cakes, you'll get to sit at a bar where writers, politicians, and artists of Seville love to hang out. After enjoying a few traditional drinks, you'll cap off the adventure with lunch at a restaurant that fuses Andalusian and international flavors!
Spend half a day sampling classic Andalusian tapas and wines at different family-run bars and taverns before enjoying an improvised flamenco show inside a 15th-century building.
Along the tour, you'll get to taste some of Spain's favorite meats paired with sweet vermouth, take a crash course about Spanish tapas, listen to stories about Seville's Cathedral, visit one of the oldest bars in the city, and drink authentic Andalusian wine. Plus, you will also witness a truly original flamenco show and end the evening with a delicious dinner at a local restaurant!
Visit the vibrant Triana market to walk through mazes of fresh meat, artisanal cheese, and local delicacies while your tour guide explains everything you need to know about the specialties and farming practices of the market.
Afterward, you'll get to get to attend a hands-on cooking class with a chef in order to learn how to prepare a 3-course meal of quintessential Spanish dishes while nibbling on olives and drinking sangria.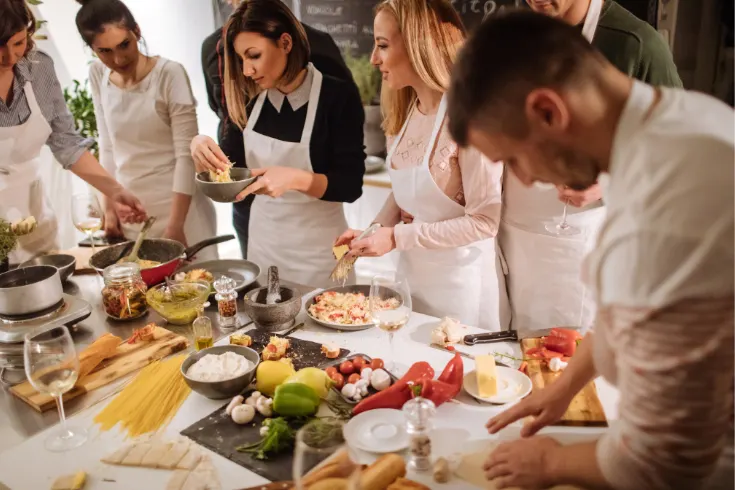 The tour finishes with a dinner where you'll get to taste what you prepared, all with a glass or two of wine in hand, of course!
More Advice on Eating in Seville
What to Eat in Seville When Pork is Off the Menu