Valentine's Day is this weekend and it's got me thinking about romantic ways to enjoy Marrakech. We meet lots of couples visiting for their honeymoon or a vacation away. Whether you're living here, visiting for a weekend, or for a week there are countless ways to have a memorable experience in the red city. To help I've broken down my suggestions into three categories; romance on a budget, a romantic splurge, and luxury romance. Now no matter how much you've got in your pocket you have no excuse not to make Valentine's Day, or any other visit truly special.
Romance on a Budget
After buying plane tickets, booking a riad, and other travel expenses you're feeling pretty cramped. Maybe you've discovered Morocco isn't quite as inexpensive as you thought. But, just because your pocket book is being pinched doesn't mean you can't treat your someone special to a romantic experience. Here's how.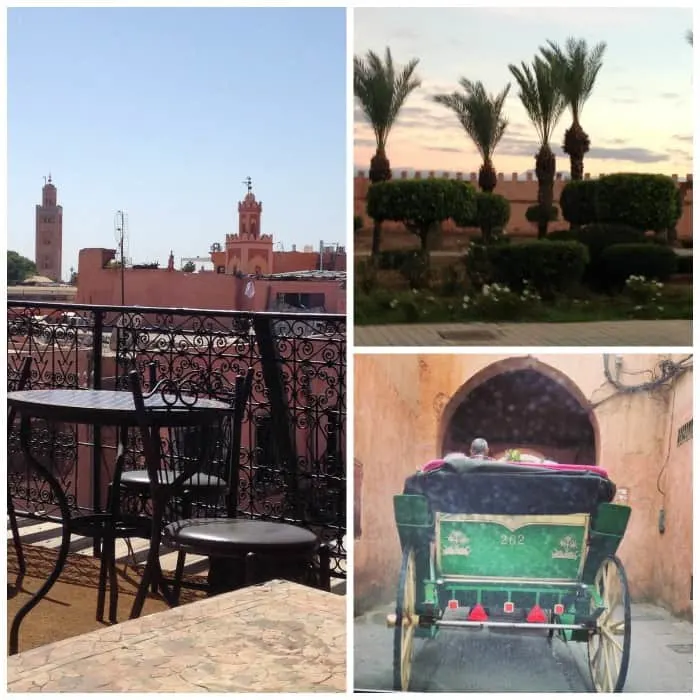 Stroll in the Majorelle Jardins. You'll miss some of the crowds if you come early. If you'd like to save a little, opt for one of Marrakech's free public gardens like the Kotoubia Gardens.
Visit the Amal Women's Training Center and Restaurant in Gueliz for an affordable and delicious lunch. Moroccan specialties are always on the menu and you can easily eat for 100dh per person.
Stop at the Marche Centrale located behind Marrakech Plaza. It's your one-stop shop for inexpensive flowers (bouquets for 20 dirham) and you can pick up a bottle of wine if you desire.
Want to try the hammam? Hammam Rose Bonheur offers private and still affordable rates at 200 dirham per person.
Take a clache ride – Marrakech's infamous horse drawn carriage. You can choose from the old city or the new, go with old and you'll wind through back alleys you probably didn't know existed. Be sure to arrange the price before you go – and expect to pay between 100-200 dirham for a 45 minute to 1 hour ride.
As the sun starts to slip away duck into one of the terraces on the square, you'll need to buy something to drink but it's worth it for the view.
To end the evening take a walk from the square to the kasbah and step into one of the many stalls selling grilled food – you can't miss them. Enjoy brochettes of chicken or lamb, Moroccan salads, and olives. Meal for 2? 100-150 dirham. Need more money saving food ideas? I've got 10 Moroccan meals on the cheap here.
Romantic Splurge
The opportunities here are really endless. There are loads of mid-range options for those who have a bit more to spend. Some of my favorite suggestions?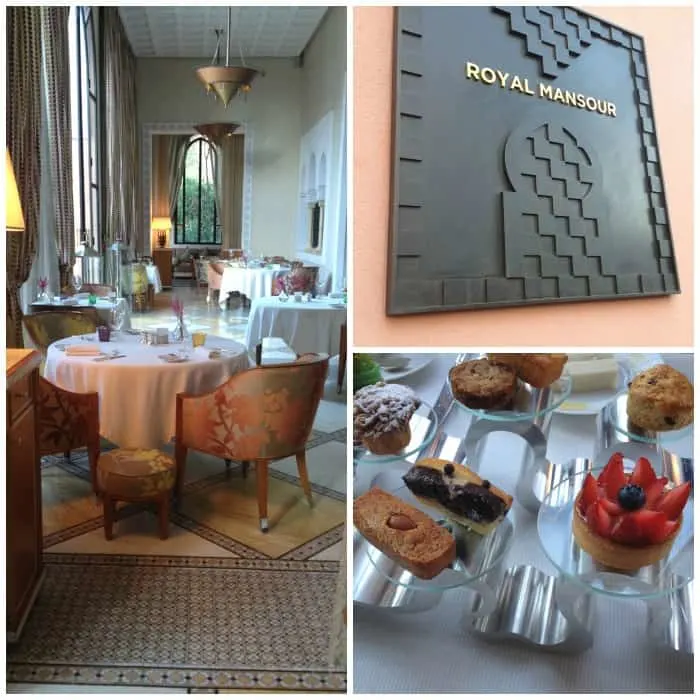 Arrange breakfast in bed at your riad (you are staying in a riad right? *wink*)
Book a massage, hammam and oriental petal bath at Les Bains de Marrakech
How about a romantic couples hammam and massage at Heritage Spa
Drinks at sunset on the rooftop of El Fenn consistently ranked one of the best riads in Marrakech.
Book afternoon tea at Le Table at The Royal Mansour
Stay at the famous La Mamounia and be spoiled rotten!
Include any of the budget options above to fill in your free time!
Round it out with a great dinner. For Moroccan I recommend Ksar Essaoussan for authentic Moroccan in a riad setting with a price that includes drinks.
If you want something that's not Moroccan L'Atelier Cuisine is a delicious home-style French bistro with great mains and desserts or Kechmara for international eats and live music.
Luxury Romance
For the ultimate Marrakech romance experience money is no option. You're in luck because it's completely possible to live like royalty in this city. For those who want the complete luxury package this is the way to go.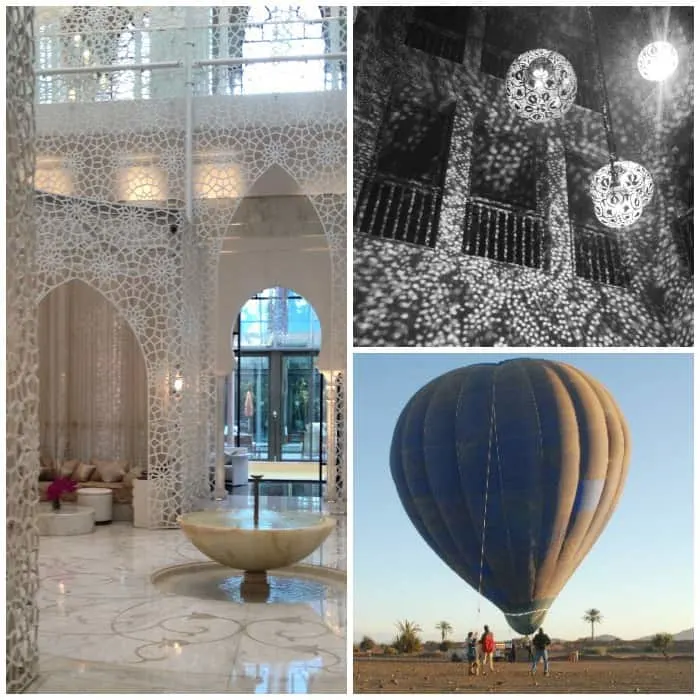 Marrakech has plenty of romance to offer for all budget levels. These are some of my personal recommendations and I only suggest places and services I've tried and love.
What's your favorite way to enjoy romantic Marrakech?