Roast chicken seems to me to be an often overlooked meal. There are few times when I buy a whole chicken but whenever I do the meal is always warmly received. This recipe is no different.
At my engagement party in Morocco my sister in law cooked the most amazing chicken dish. It was spiced on the outside with a golden crust. The inside was full of vermicelli noodles with olives and equally spiced to perfection. I remember thinking how strange it was and then immediately forgetting all about that and devouring it while licking my fingers at the end.
To this day it's still my favorite meal and I often ask for it. I haven't been able to replicate it – I have a feeling it's one of those dishes that only taste as good where they are served and from a certain set of hands. That's why I'm not going to try and re-create it. It would take some of the beauty away from a simple meal. Instead I'll share my own take on the dish – but no stuffing from me!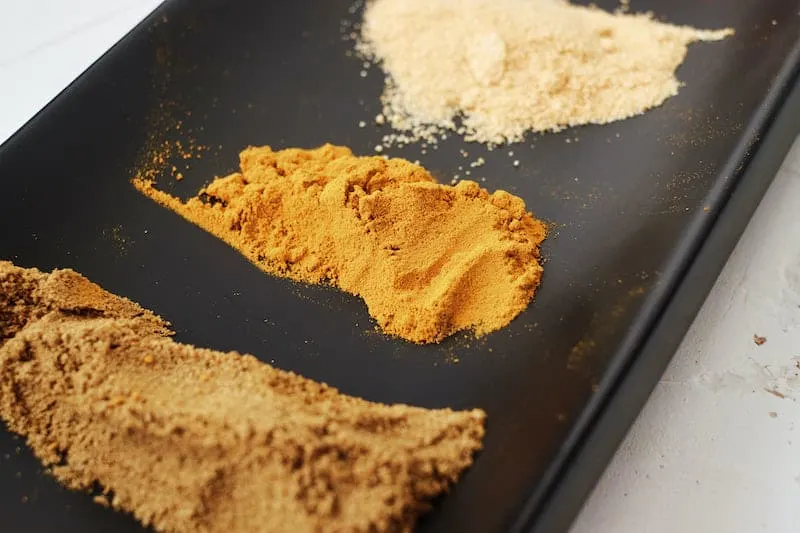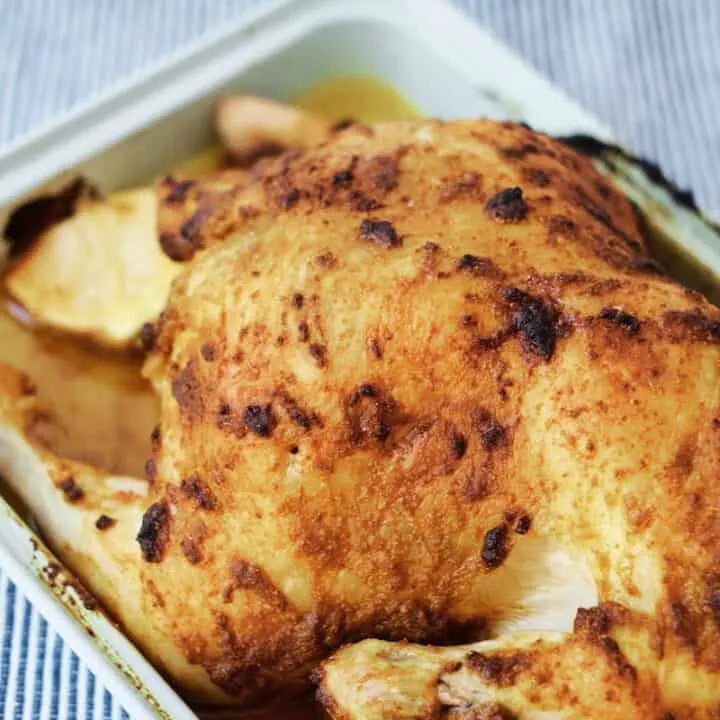 Yield:

6 servings
Roasted Chicken with Moroccan 6 Spices
Cook Time:
2 hours
30 minutes
Additional Time:
30 minutes
Total Time:
3 hours
15 minutes
A simple roast chicken recipe using Moroccan spices and lemon for a boost of flavor.
Ingredients
1 whole free range chicken
juice of 1 lemon + zest 1/2 lemon
1 teaspoon paprika
2 tsp cumin
2 tsp garlic powder
1/2 tsp turmeric
1 tsp salt
1/2 tsp pepper
2-3 tsp olive oil
Instructions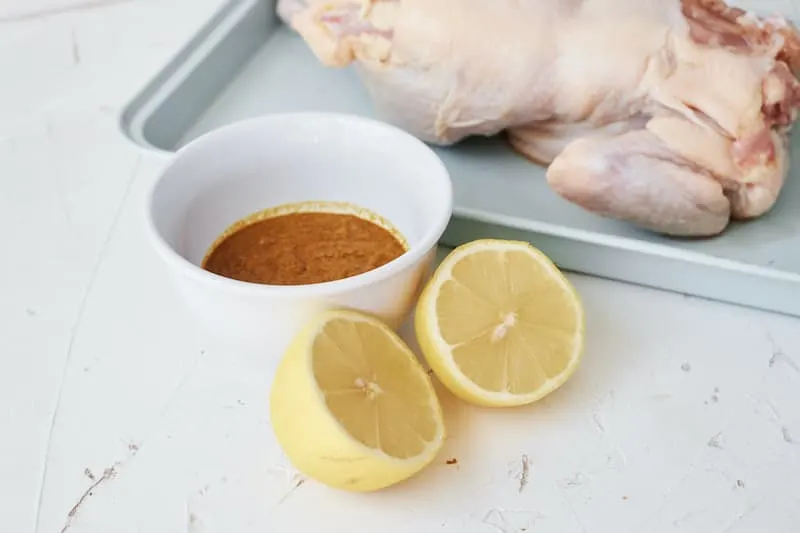 Clean chicken well and remove skin. I use paper towels to dry off the outside of the chicken and the cavity. Too much liquid causes the marinade to drip off.
Add lemon juice to spice mixture and stir. Slowly add olive oil. You may not need the full amount (depending on how much juice your lemons yielded). Your mixture should be a loose paste.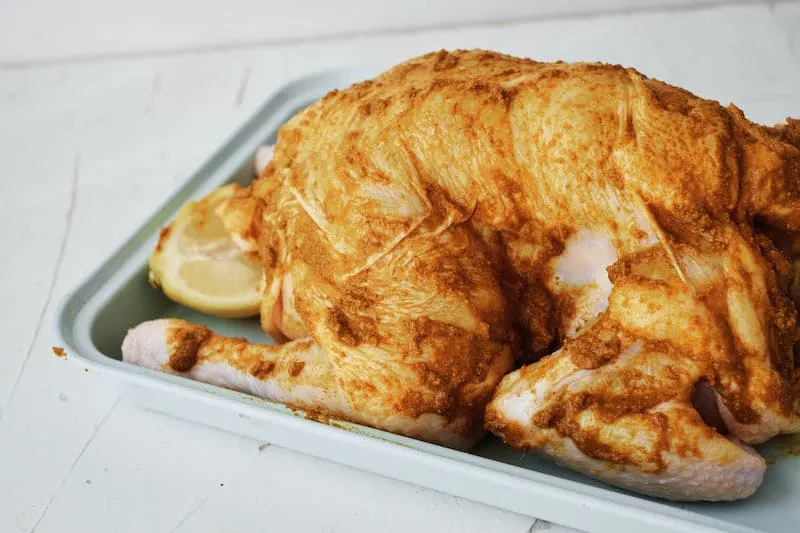 Cover chicken with marinade, making sure to get all areas of the chicken covered. Any remaining marinade can be used to rub inside of the cavity.
Insert the lemon rinds into the cavity of the chicken. This will help it keep its shape and also infuse flavor.
At this point the chicken can;
a) marinade in the fridge for between 30 minutes - overnight or
b) go straight into a preheated 375F oven for 2-2.5 hours.
The outside should be a golden color when cooked through.I also make a sauce reduction using the drippings from the pan and 1 cup of chicken broth in a sauce pan.
Flavor with some more of the 6 spice mixture.
Cook on medium high until it reduces to a thick sauce. You could also add some cornstarch in the beginning to thicken and ensure you have enough sauce.
Olives can also be added to the sauce mixture.
This can be served with a Moroccan salad such as a Moroccan potato salad or a simple green salad. Serve with bread, or it can be eaten with a fork and knife.