Ramadan is just around the corner. During this holy month, we spend our days and nights in supplication; however, as iftar time nears, we want nothing more than to drink something nice and cool.
Say goodbye to unhealthy sugary drinks, and say hello to refreshing and healthy Ramadan smoothie recipes. If you're looking for easy Ramadan recipes to add to your repertoire, be sure to save these.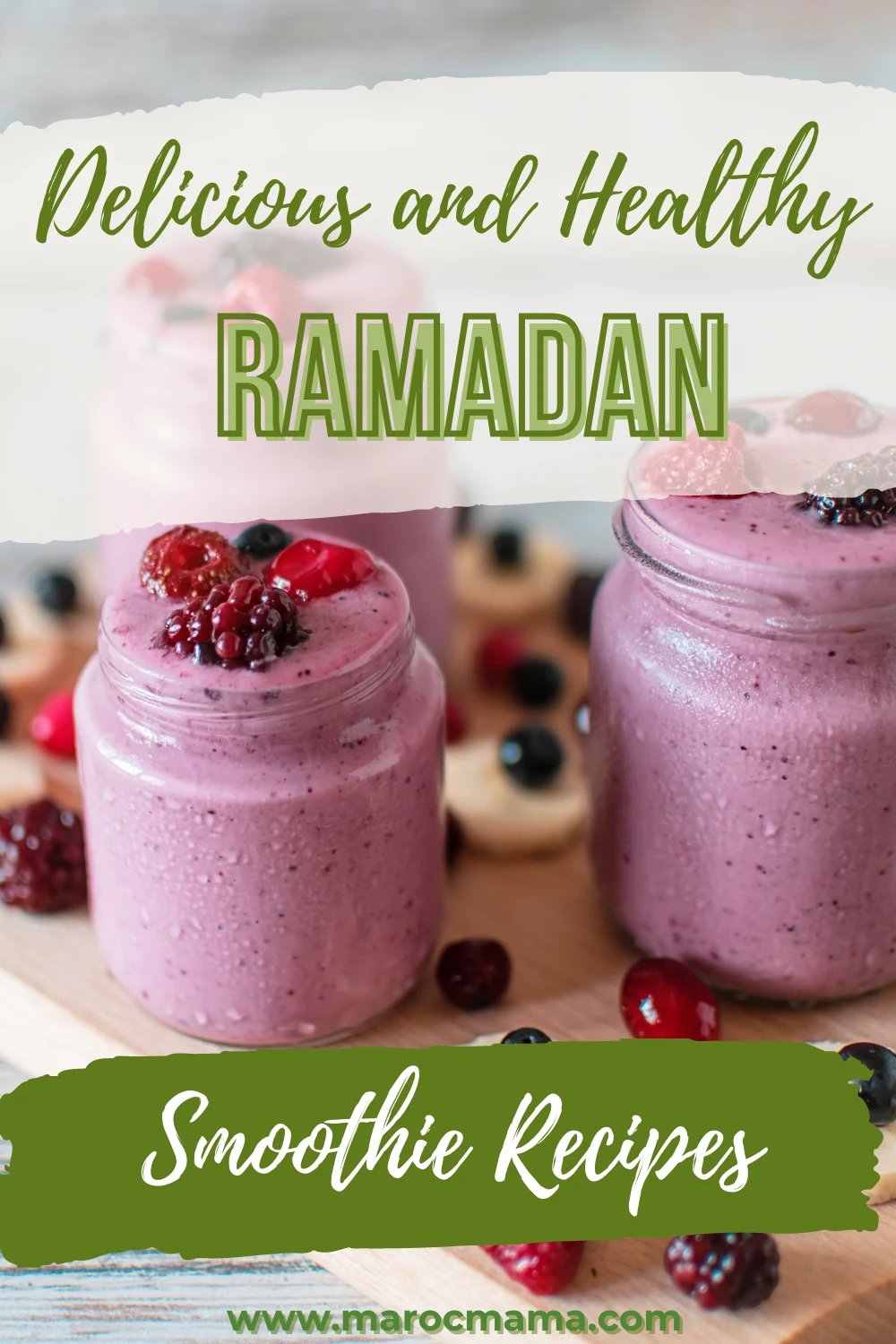 Sweet and Healthy Ramadan Smoothie Recipes for Fulfilling Suhoor and Iftar
Below I have shared some of my favorite Ramadan smoothie recipes. They're all family favorites and give you a variety to choose from.
What kinds of milk can be used in smoothie recipes?
Regular cow milk is the best option for smoothie recipes. However, you can also use almond, coconut, or soy milk. And, if you want to make it healthier, throw in some yogurt or fruit juice. In the end, it all comes down to how you like your smoothies!
Can I make smoothies in advance?
Yes, it's perfectly fine to make smoothies in advance. You can make them at night, and they'll be good enough to consume in suhoor or iftar the next day. While smoothies can stay good for up to 48 hours, I suggest drinking them within 24 hours to get the maximum taste and nutrition.
You also can prepare many of the components in advance. This way, all you have to do is toss everything together. Wash and cut up all your ingredients and store them until ready.
Another great trip is to freeze bananas or avocados to blend in. This will create an extra creamy smoothie.
Delicious Ramadan Smoothie Recipes
Smoothies are one of the best ways to add nutrition and flavor to your drinks. These power-packed beverages are a great way to start the day. And, in Ramadan, we specifically need something that helps keep us energized throughout the day. The solution? A glass of delicious and thick smoothie!
Delicious Ramadan Smoothie Recipes
Smoothie Bowl Ideas for Ramadan
While smoothies make for a refreshing and nutritious drink, smoothie bowls are even better! Why? Because they contain the wholesomeness of a smoothie, with the option of adding delicious toppings of your choice to them. They're your personalized bowl of goodness: Fulfilling and tasty!
Smoothie Bowl Ideas for Ramadan
If you're looking for a refreshing start, here are some Ramadan smoothie bowl ideas for your suhoor and iftar tables.
More Easy Ramadan Drink Ideas
If you liked these smoothies and smoothie bowls, you're going to love these Ramadan drink ideas!