One of the drinks that is given to guests in Morocco as a sign of hospitality is milk sweetened with orange blossom water. I don't love the taste of orange blossom water but do love the idea of the drink! You can try the original almond date milk and make extra so you can create these delicious smoothie bowls!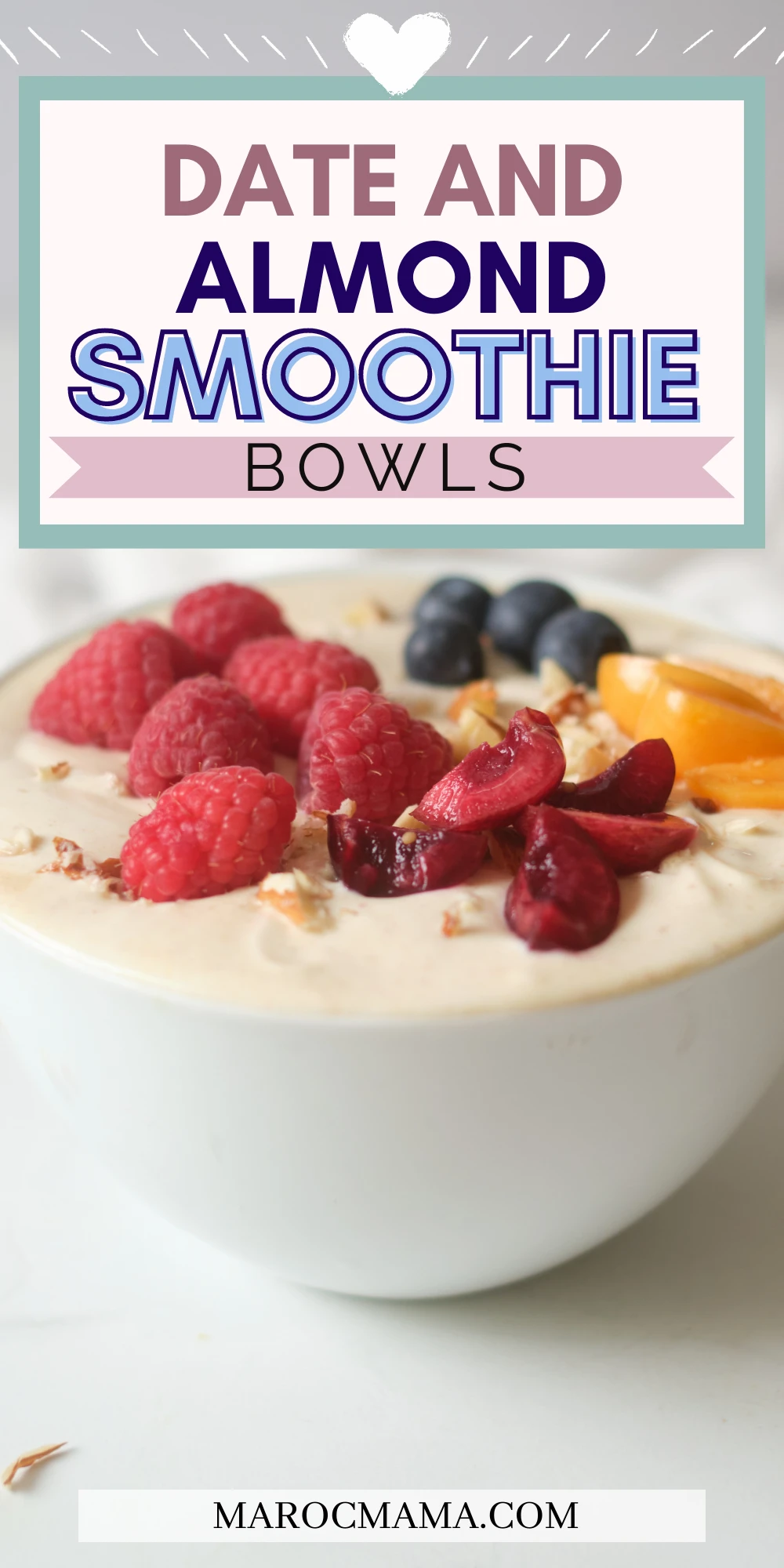 How to Make Thicker Smoothie Bowls
The base for this bowl is originally a milk mixture. To get the smoothie bowl texture you'll need to add more to the mixture. One option for this is a thick Greek-style yogurt. Another option would be to add a frozen banana and blend it. This will give you a feel that's almost close to an ice cream but perfect for breakfast!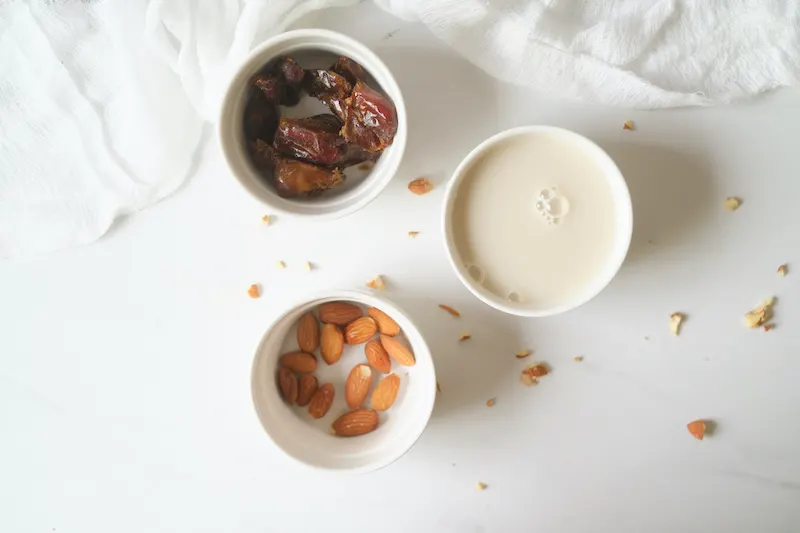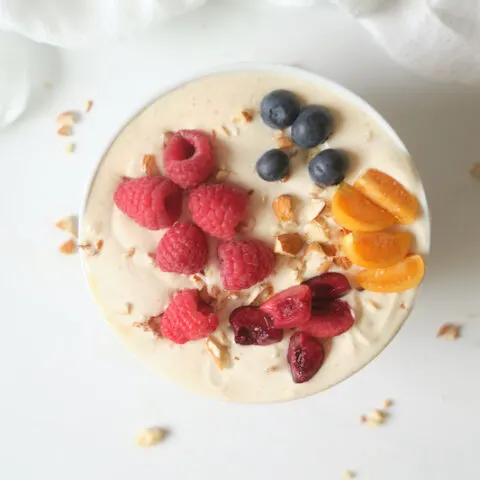 Yield:

1 large or 2 small bowls
Almond Date Smoothie Bowl
A healthy and filling smoothie bowl made with dates and almonds. Whip this up and top with your favorite fruits and nuts.
Ingredients
6-8oz of milk or milk substitute like almond milk
4 large, soft dates
10-12 almonds
1/2 cup Greek Yogurt
Topping Options for Smoothie Bowls
Fresh raspberries
Fresh pitted cherries
Fresh blueberries
Orange slices
Toasted Nuts
Granola
Instructions
In a blender add the milk, almonds and dates.
You can blanch and remove the outer husk of the almonds if you don't like the texture. You also could use almond flour for a smoother texture.
Blend for 2-3 minutes until smooth and creamy.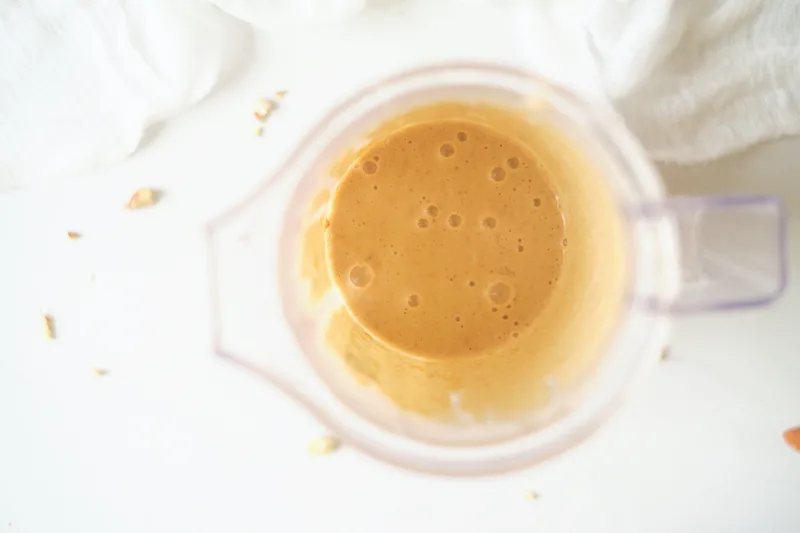 To make the liquid a thicker consistency blend in the cold yogurt. While the recipe calls for 1/2 cup you can add more or less depending on the consistency you like.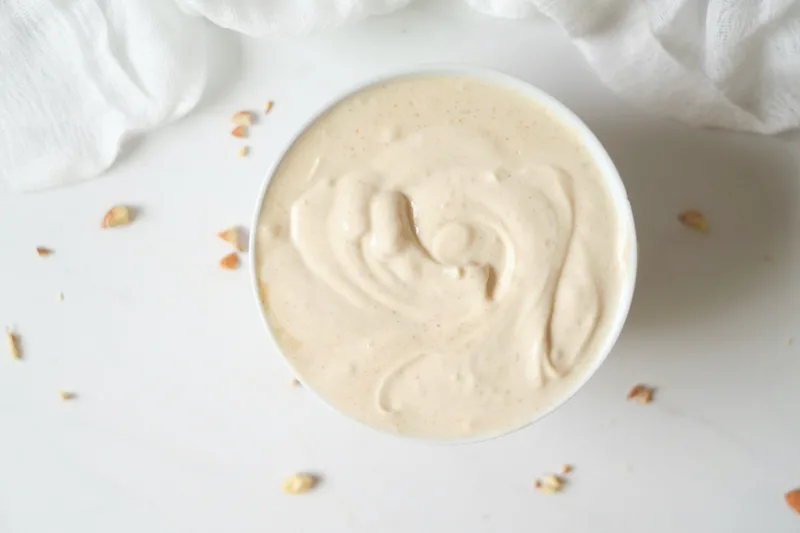 You can also blend in a frozen banana to make it even thicker.
More Great Smoothie Bowl Ideas
Avocado Almond Smoothie Bowl