Figs are such a versatile fruit and can be eaten fresh, poached, or dried. I have often seen figs served on cheese platters – both in fresh and dried form or as fig jam. But have you ever tried a fig smoothie?
Morocco is one of the largest producers of figs in the world (after Egypt and Turkey) and are in season around September to December. If you are in the United States, your figs most likely are grown in California and harvested in the summer months.
I always recommend using fresh fruit where possible as the figs give more depth of flavor, and they are easier to blend. You could try using dried figs if you cannot get fresh figs in season – soak them first in warm water to soften them for about 30 minutes. The strain off the excess liquid.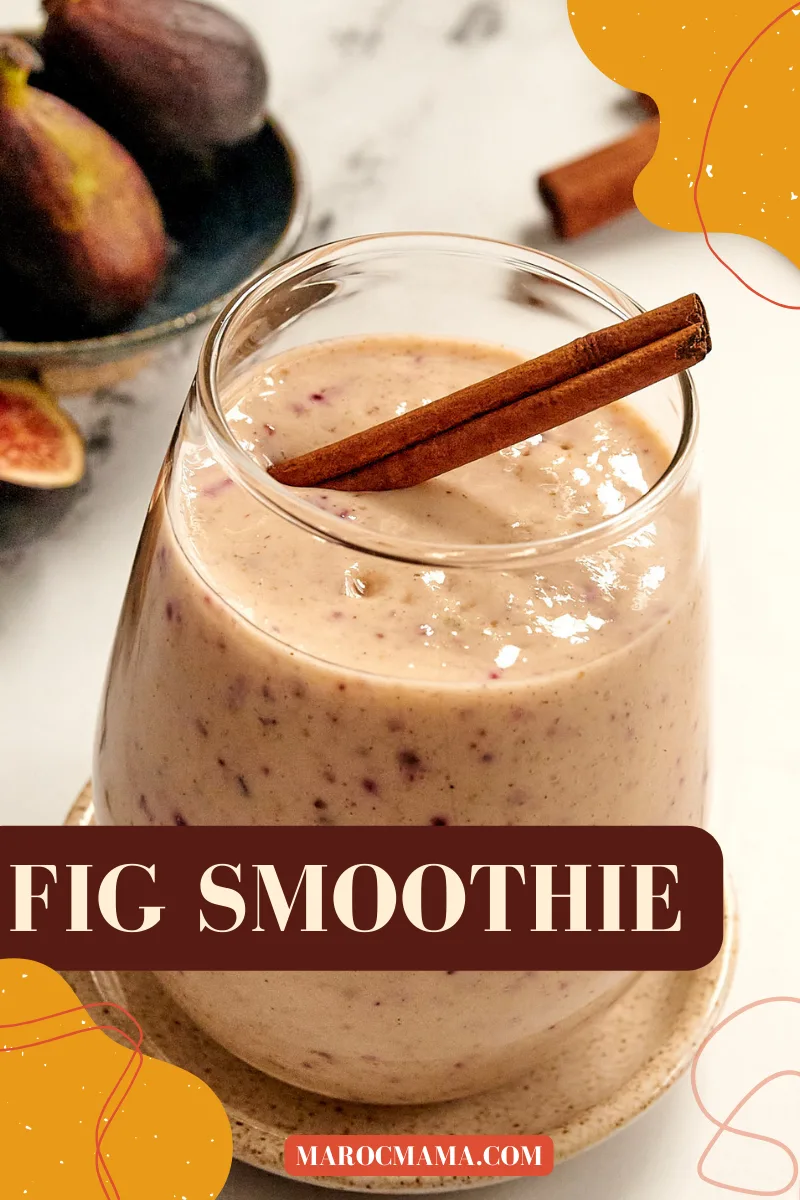 This smoothie recipe is quick and easy to make – simply chop up your fresh figs, and blend with vanilla yogurt, honey, and cinnamon until smooth and creamy. The ingredient quantities can easily be adjusted depending on how many serves you wish to make.
I encourage you to give this fig smoothie recipe a try. The sweetness of the honey, the creaminess of the vanilla yogurt, and the fragrant spice of cinnamon combine to provide a delicious smoothie alternative to the common flavors you would have tasted. Great to have for breakfast or a snack on the go.
If you are looking for additional ingredients to add to your fig smoothie – you could try adding some frozen banana or your favorite nuts. These will add extra texture and increase the protein level of your smoothie.
Making Your Fig Smoothie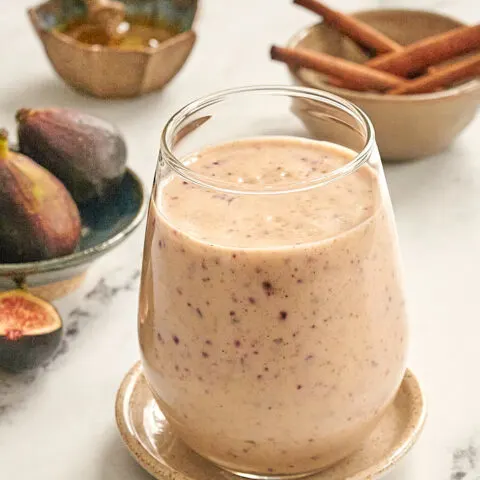 Yield:

Serves 2
Fig Smoothie
Ingredients
½ cup diced fresh figs
1 cup vanilla yogurt
1 tablespoon honey
½ teaspoon ground cinnamon
Instructions
Combine all ingredients in a blender and blend until smooth.
More Great Smoothie Recipes
If your tastebuds are feeling adventurous, you can also try more great smoothie flavor combinations including my orange banana smoothie, or my Moroccan avocado almond smoothie. I know when my husband first tried an avocado smoothie I thought he was crazy. Now I make them all the time for him at home as a delicious way to eat avocados. It just proves that you are only limited by your imagination and it's always great to try new flavor combinations.