Moroccan rugs are fascinating, unique, and special. Every rug is a piece of art that has been created by the woman weaving it and tells a story. Some are very simple while others are very intricate and elaborate.
To learn a little more about Moroccan rugs I've created these Moroccan rug coloring pages that are easy to download and allow kids to see and interact with traditional Moroccan rug patterns. Morocco coloring pages are a great way to get kids exposed to a new culture.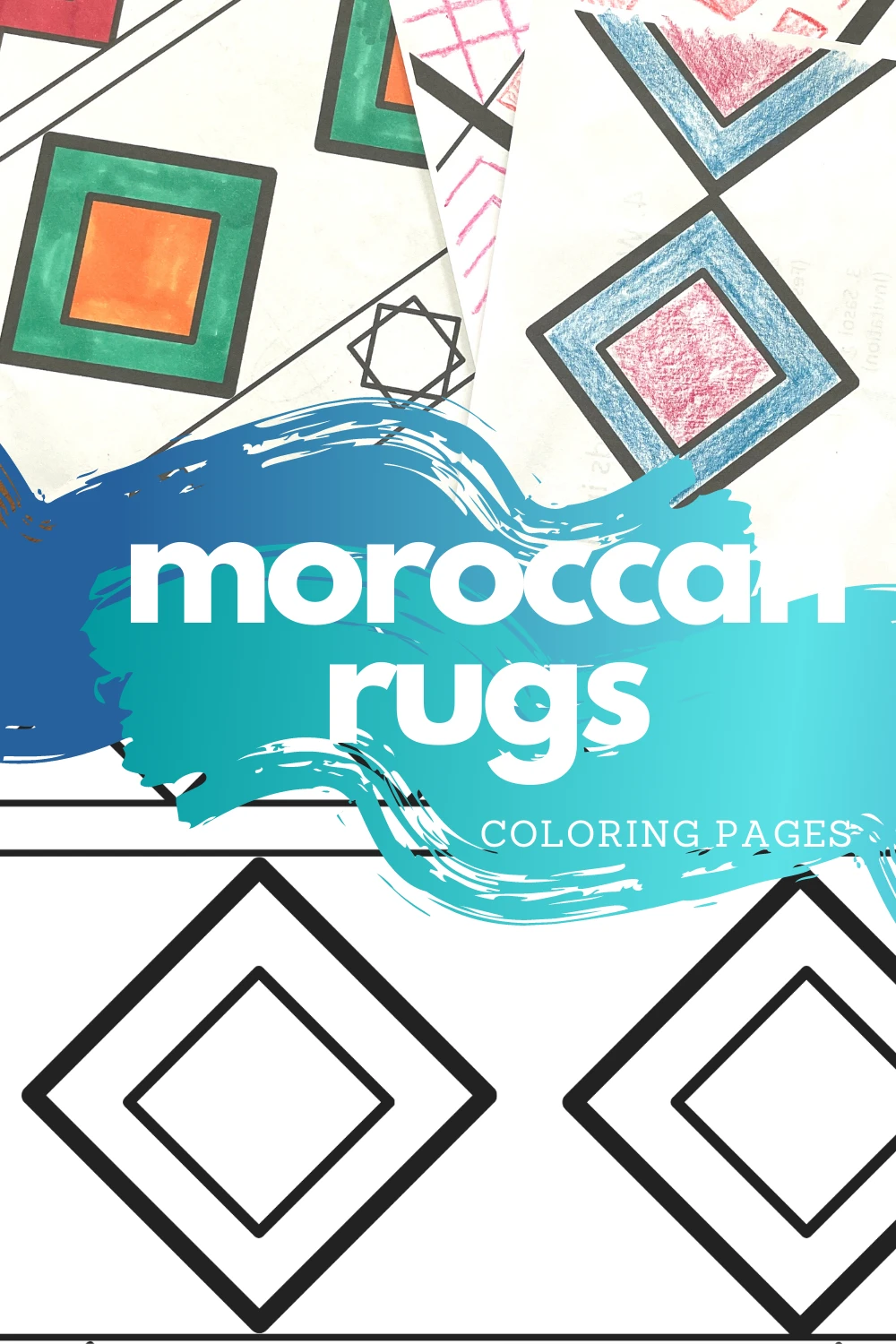 Printable Moroccan Rugs Coloring Sheets
When you download these printables you'll get three different pages that show different styles of Moroccan rugs. Some are very simple designs to color while one is more detailed. Encourage your child(ren) to make each design their own by using a variety of colors and even adding their own patterns if they are able.
How can you use these coloring sheets?
Of course, they can be used alone when you just need something to print off and keep kids busy. They also can be imported to programs like Procreate on an iPad to be colored mess-free on the go. Use markers, paints or crayons, you can even add on sequins or glitter if you're feeling really brave!
You can pair these coloring sheets with more coloring pages found in my Morocco coloring book or for hands on sensory fun these Morocco playdough guide and activities.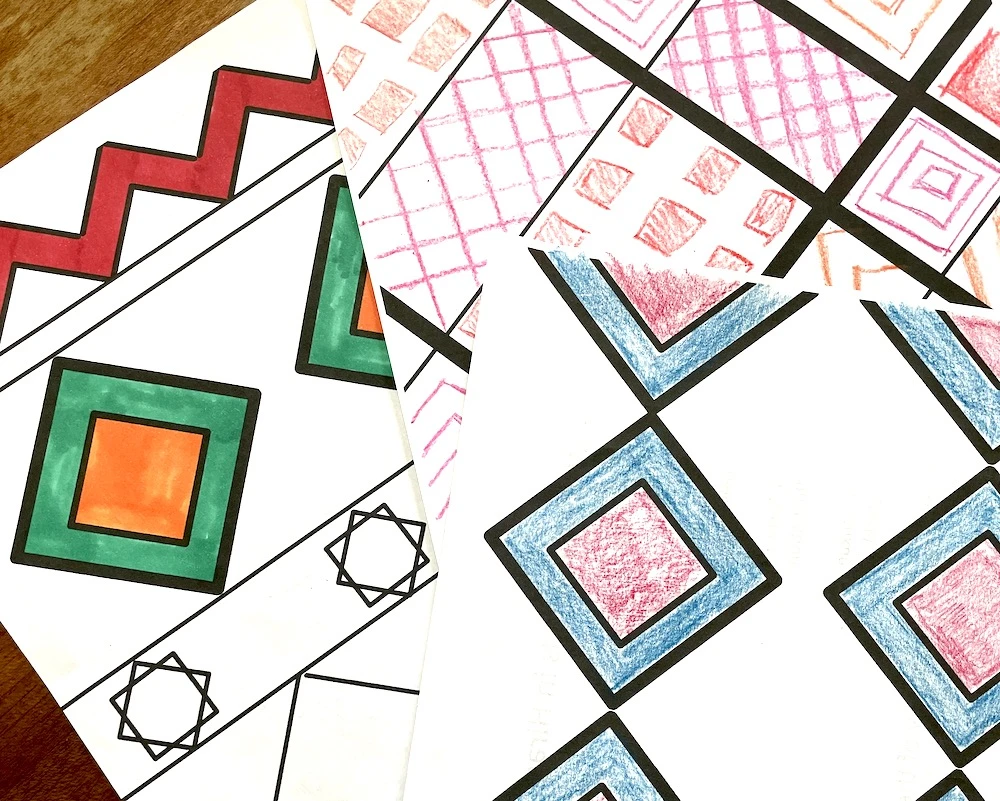 Great Books about Morocco
Planning to teach your kids more about Morocco? Books are a great way to do it. There are not a lot of books on the market that specifically talk about Morocco however these are a few options that we like.
A Solar Story – This simple story talks about Noor, the world's largest solar power planted located in the Sahara Desert – and a little girl that lives nearby. If you'd like to pair this book with some further learning, you can pick up a copy of my Solar Story unit study.
Naseem's Journey – A great story especially for kids who may have parents that come from different countries. Naseem visits his father's village in Morocco, meets family and learns about the two places he calls home.
The Day Saida Arrived – Full of whimsical illustrations, this book combats the struggles of communication when you don't speak the same language. It's also a great introduction to the Arabic language for English speaking kids.
I also have several different crafts available that kids can do and will add to any lessons about Morocco.
Instead of just coloring a lantern you can make these simple Moroccan paper lanterns to decorate.
This macrame rainbow craft is as cute as any similar item you'll find across Morocco. Make several different lamps using different color paper, decorate the outside and set the scene with the rug coloring pages!
String art is another fun craft for kids and I've got all the steps and information you need to make a cute khamsa string design. The Khamsa is a sign of protection often found in Morocco.
Free Moroccan Rug Coloring Sheets