Are you learning about Morocco with your kids or just want to introduce them to some new places and cultures around the world?
Thinking about Morocco usually brings up the romantic and elegant notion of Casablanca, which is an actual city. Some people are surprised to learn that. But there is so much more to learn. One easy way to introduce kids to Morocco is through Morocco coloring pages!
This free Morocco coloring activity is a great place to start learning about Morocco. You and your preschooler will have so much fun learning about Morocco. Morocco is an amazing place to learn about. You can hit on its history, culture, nature, geography, and customs.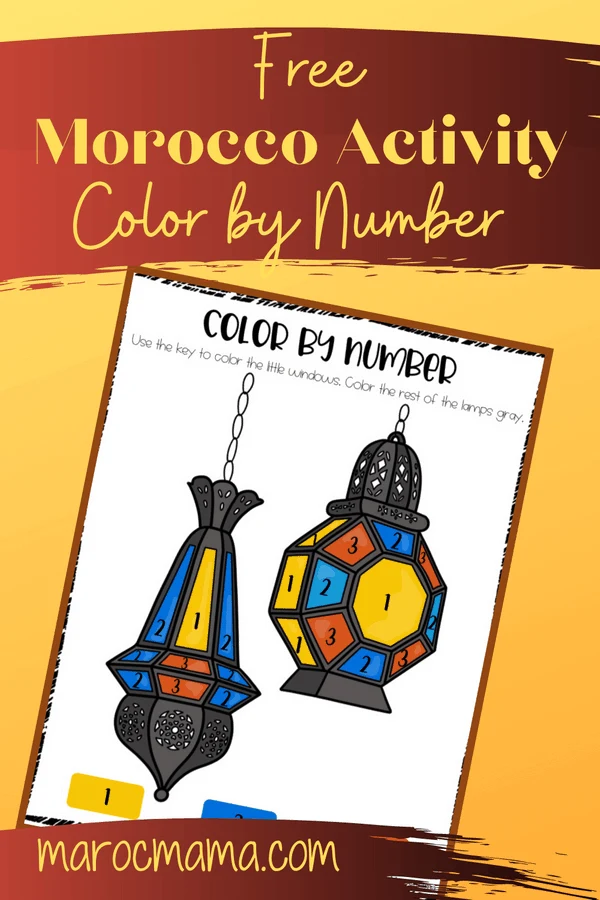 This color by number Morocco coloring pages is a great way to introduce Morocco to your preschooler.
I have included LOTS of other resources to use to learn more about Morocco and I also have a big Morocco Preschool Activity bundle for sale in my shop that will complete your study of Morocco.
What Comes in the Morocco Coloring Activity Pack
This coloring activity pack for children contains three fun color by number pages about Morocco.
You get pages on opulent Morrocan Lamps, people dressed in Moroccan fashion, and some really cute cactus. It is a great start to begin learning about Morocco.
With bright colors and large color blocks, this coloring activity pack makes it really accessible for young children.
If you are getting ready to take a trip to Morocco these coloring pages can be a great introduction to things your children may see while they are there.
I also have some resources for Visiting Morocco with Kids right here. It's a must-read if you are planning a trip to Morocco with kids.
But it is also a great resource for when you are learning about the area in a World Geography unit.
More Free Resources to Learning More about Morocco
If you are looking for some more free resources on learning about Morocco with your preschooler or your early elementary student, I have a few for you to check out.
National Geographic has a lovely quick synopsis of Morocco that you can find here. It might be slightly above the level of preschoolers but they are sure to absorb something on it, especially about it being one of 3 kingdoms left in Egypt.
This is a fun Lonely Planet video that shows fun things to do in Morocco and mentions things your and your children will learn about and may even inspire you to want to see Morocco in person.
For adults and older kids, this Geography Now video can help clear up questions and inspire even more learning. You may even need a rewatch because Paul B. talks fast. Super fast.
And of course, don't forget to grab my free Morocco coloring activity.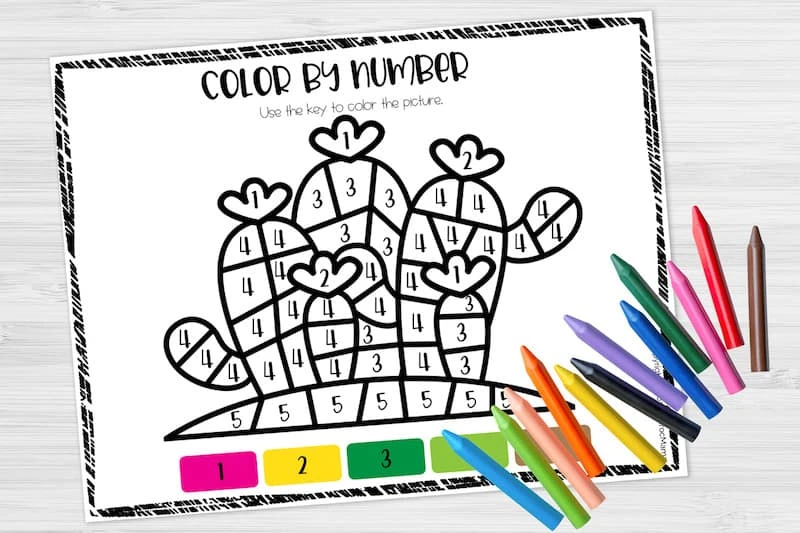 Books to Learn More about Morocco
Introducing kids to new places through storybooks is a fun way to learn about faraway places.
Teatime Around the World: In this fun story for kids between ages 4-8, learn about how tea is enjoyed around the world. While this book doesn't focus solely on Morocco, it does share many ways of how tea is enjoyed around the world including Morocco.
The Butter Man: A little girl is waiting for her father's couscous to finish, but while she waits he tells her about his childhood living in the mountains in Morocco.
Mirror: In this comparative story, two boys one from Morocco and one from Australia as they go about the day of shopping. This story is wordless and is designed to be read from the outside inward. So it literally mirrors the story to the middle of the book. This book allows a child to conceptualize the differences but also the similarities of people from two different cultures.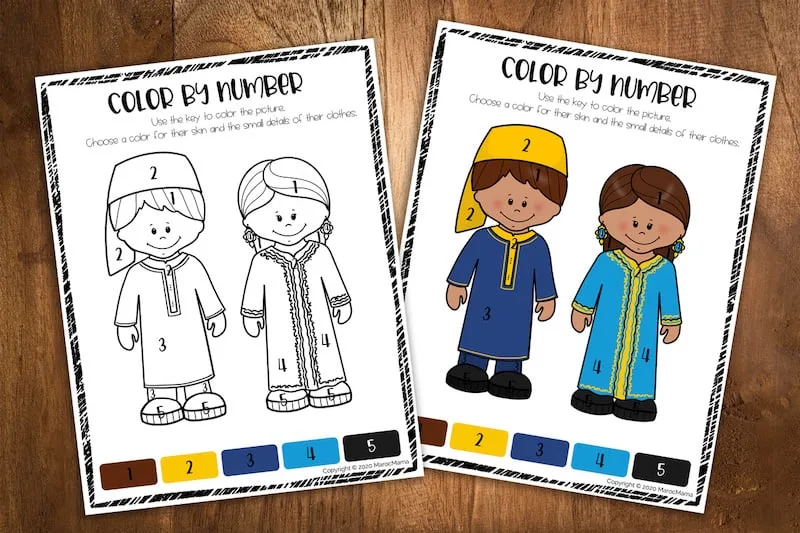 Morocco Early Learning Activity Pack
If you are looking for a more in-depth look at Morocco. you can check out my shop for my Morocco early learning activity bundle.
It includes a Moroccan Recipe Cookbook for Preschoolers full of recipes that are kid-approved, a Moroccan Movie Night Guide to extending your learning time into family time, a Moroccan Tea Party Guide to learn about local customs and the deliciousness that is mint tea, Morocco Flash Cards to take your learning time up a notch, a Morocco I Spy Game,, and a beautiful coloring book. This bundle is everything you need to have a fun study unit about Morocco.
Morocco is a fun and exciting place to visit, but if you can't visit, having a fun, at-home study unit is the next best thing.
Spending time learning to cook the food, drinking mint tea, and learning about the regions and customs will make for a fun and rewarding learning time with your preschooler or even your kindergartner.
Download the free coloring pages and then pick up the full Early Learning Activity Bundle here.