Complete Dining Guide to Marrakech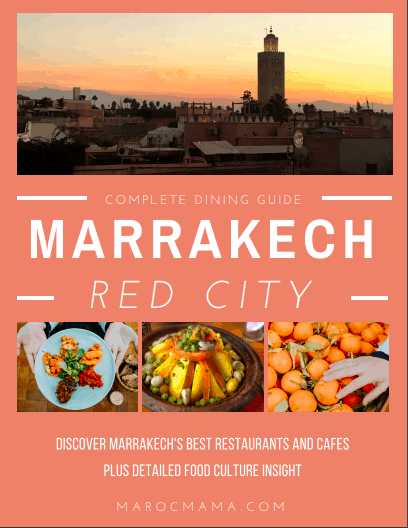 Does the thought of browsing TripAdvisor and hoping you choose the right restaurant in Marrakech stress you out?
Do you want to be able to decipher a Moroccan menu to understand what you're ordering?
Would you like to find family friendly restaurants or be able to pick something close to where you're spending the day?
I've put together this book (over 40 pages!) to walk you through everything you need to know about eating in Morocco (and more specifically Marrakech). I've eaten at over 200 restaurants in the city and compiled some of the best in multiple categories so that you can pick and choose not only what you're hungry for but get an idea of price and what I would order if I were dining with you.
This is a fantastic companion for your trip – especially if you travel to EAT!
Get your copy for just $19 – less than the cost of meal mistake!
Gluten Free Guide to Dining in Marrakech
If you purchase the full dining guide you also get the gluten free guide, however if you're only interested in learning how to eat safely in Morocco gluten-free and my suggestions on where to go to eat gluten-free in Marrakech I've got this guide available separately.
My Moroccan Kitchen Digital Cookbook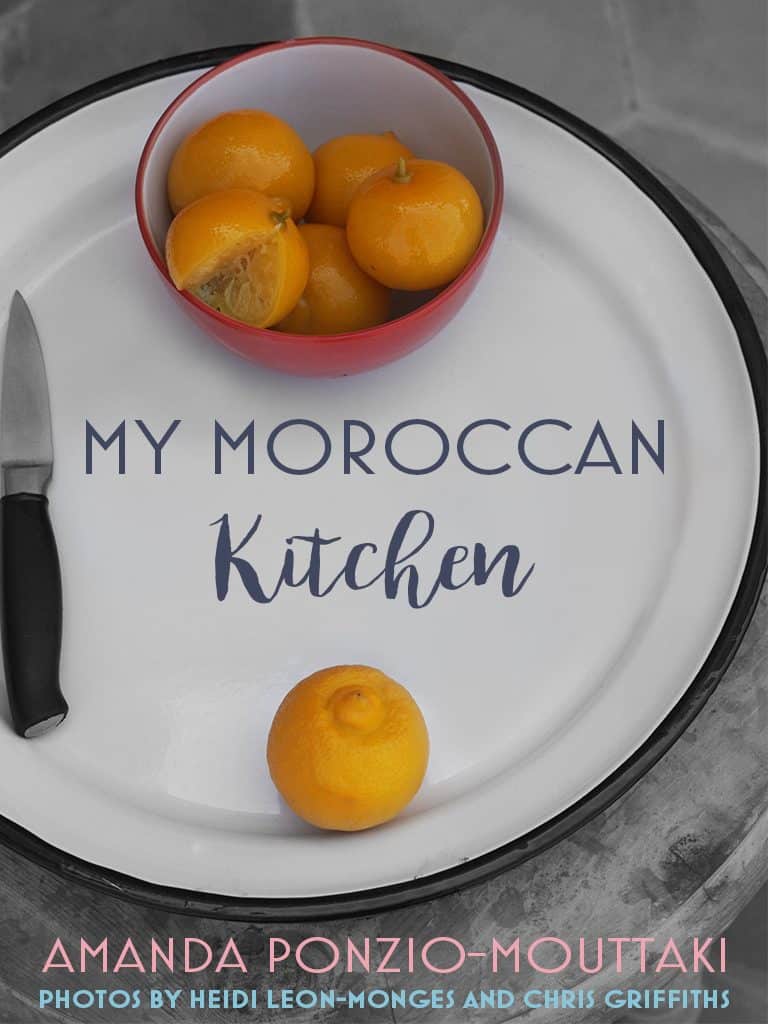 In this digital cookbook you'll get several of my family favorite and dutifully tested recipes! Including;
Recipes adapted for a gluten-free diet
Plenty of vegetarian options
measurements provided in imperial format.
Plus, you'll find beautiful photographs of the completed dishes. This is a PDF cookbook that you can use wherever you go; ideal for people on the go who want access wherever they are. Best of all? It's just $8!
Morocco Kids Activity Book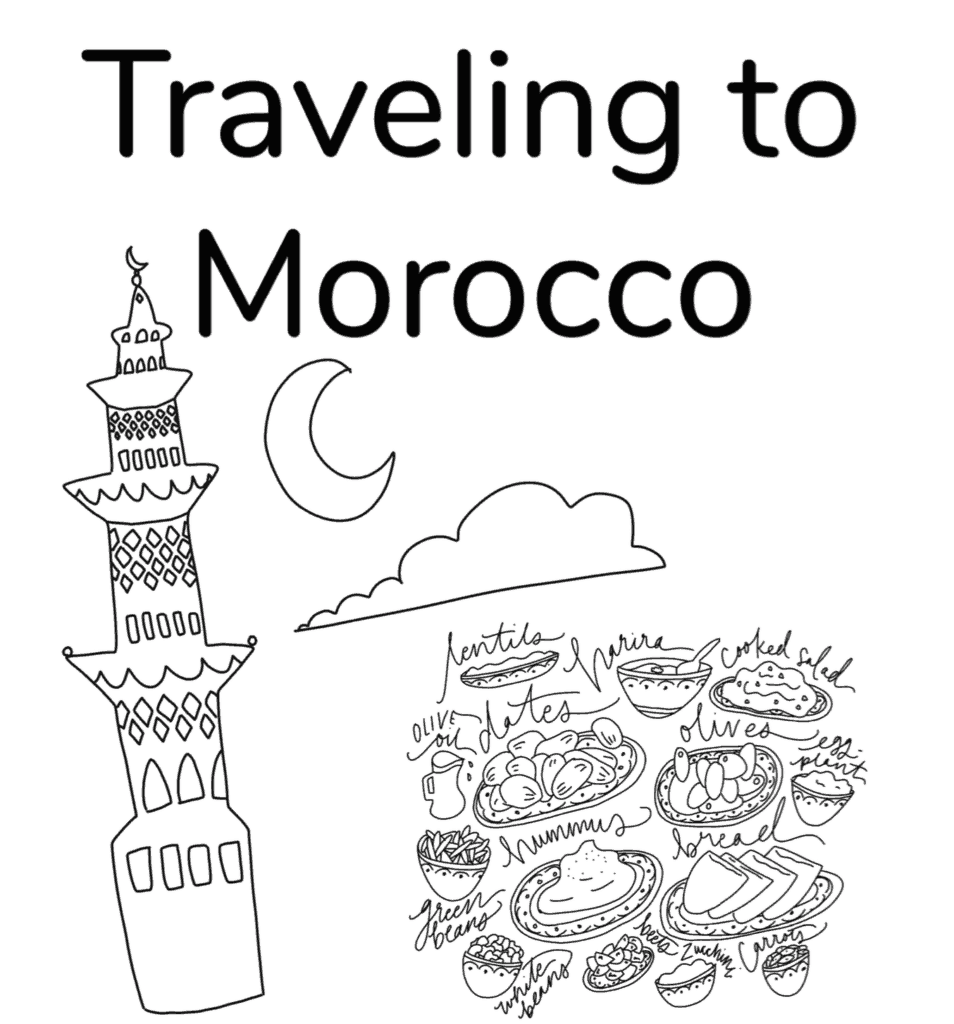 I have traveled enough with kids to know they really need something sometimes to keep them occupied! I created this activity/coloring book that you can download and print to keep them busy!
Inside you'll find coloring pages, word scrambles, and all sorts of things that are ideal for a 5-12 year old. They can learn a bit about Morocco before, during or after their time here and it's great to pull out in those moments before they melt down – and it's just $4.99!