Of all the beauty products people use, the things you choose to use on your face are some of the most important. Argan oil is commonly used as a skin moisturizer, as it works great to help hydrate and soften the skin. You may also see it listed in other beauty products.
It is high vitamin E as well as fatty acid content, which makes it a great product for giving the skin a natural boost. As a face oil, it has many benefits that people just don't know about. Pure argan oil, organic argan oil, is one of the best things you can use on the sensitive skin on your face.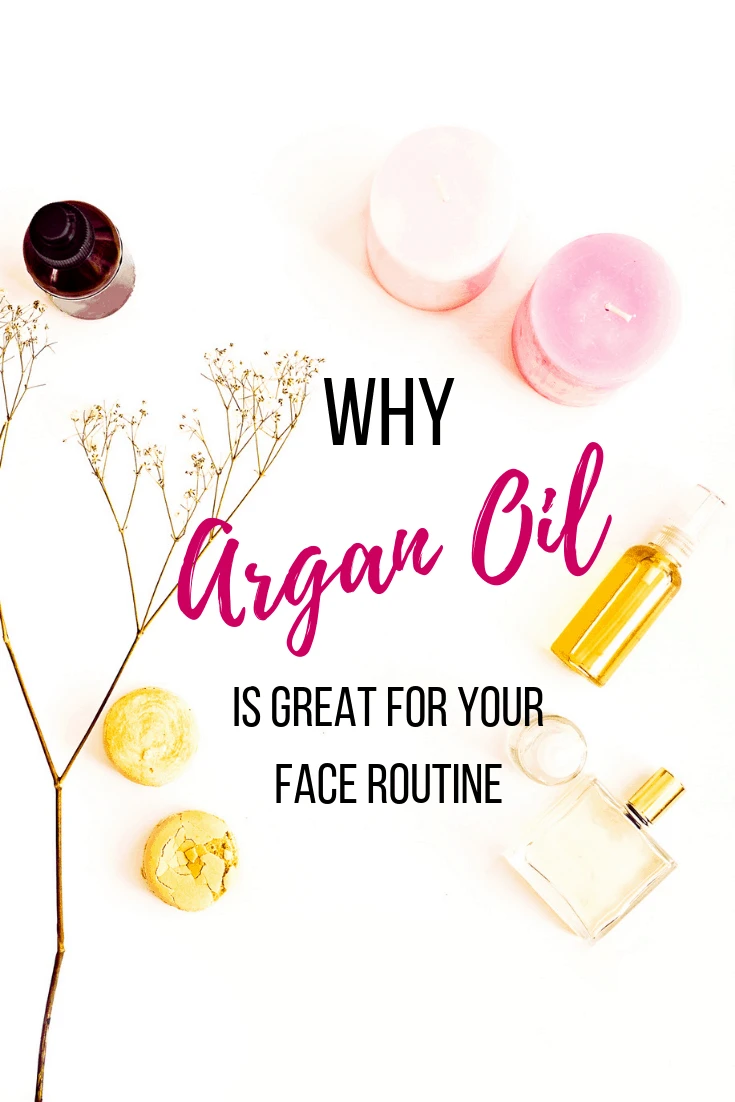 Argan Oil Benefits
Many people already know that argan oil is great for the hair and you've probably seen it listed in many hair products over the counter these days, but did you know about argan oil uses for the face? As we said above, it's awesome for the face because it is packed full of all the good stuff. It has antioxidants, linoleic acids, vitamin E and essential omega fatty acids.
It will also help hydrate even the driest skin. If you suffer from dry skin on your face in the winter months, or all year round, it will help you. It's great to use as a moisturizer under your makeup, or to help moisten the skin after you've washed your face at the end of the day.
It doesn't clog the pores, so it won't irritate existing acne or contribute to new pimples. It can even help with bumps you get after tweezing or other hair removals on the face. We'll talk more about these and other benefits below.
Because it can be used night and day and it still won't clog your pores, it's great for your morning beauty routine as well as before bed. It's also a very good anti-aging agent. Use argan oil on your face to help protect your skin and prevent oxidative damage from free radicals and UV radiation. So, why should you consider Moroccan argan oil for cleansing and moisturizing your face?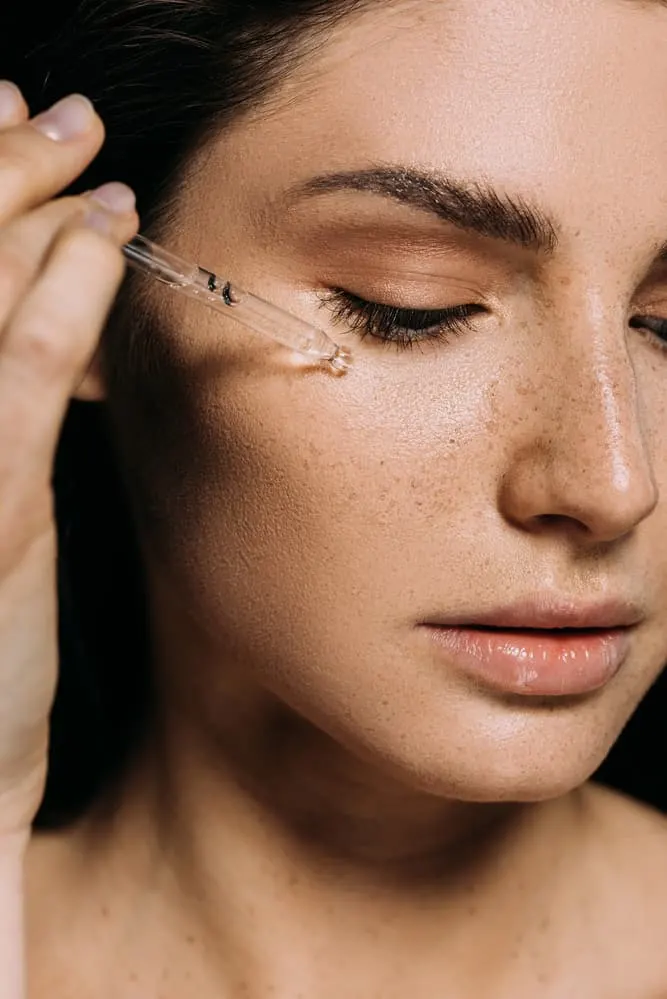 Moroccan Argan Oil Uses for Face Cleansing and Moisturizing
You can use argan oil under the eyes, and on all other parts of your face. You can use an argan oil eye cream, use it as a face cream, or even find or make an argan oil face mask. There are many different uses for Moroccan argan oil for the face. You can put it directly on your face and neck, making it very versatile and also very useful.
It makes a great alternative to coconut oil, which is also good for the skin, but is often too thick for many skin types to use on the face. One of the greatest benefits of argan oil uses for the face is that it can be used for all skin types. Even if you have oily skin already, argan oil will do the job and moisturize, without making your skin overly oily or clogging your pores.
People enjoy using it on the face because it gently tones the skin. It will replace toners that might be drying out your skin or causing irritation. So, toss that old, harsh toner and try argan oil instead.
It's also a great under-eye serum. Because it's an all-natural product, it's safe to use around your eyes (just don't get it IN the eye) and it helps with fine lines, bags, and dark undereye circles. You will look younger and fresher even without makeup after using this around your eyes.
There are different ways to use argan oil on the face. Let's take a look at them.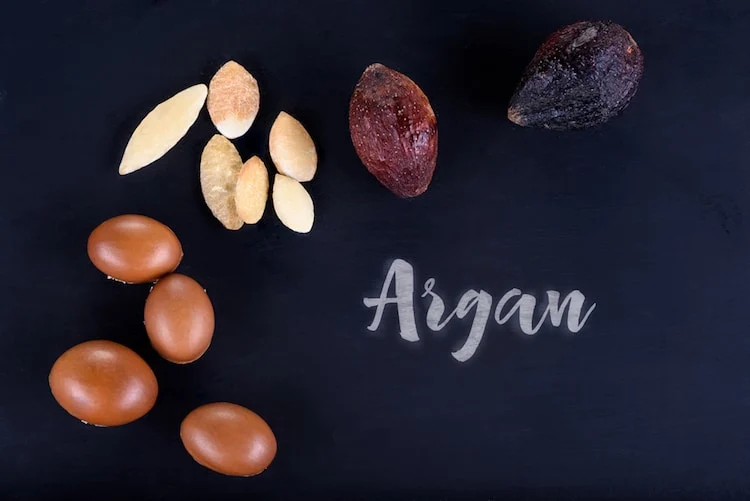 How to Use Argan Oil on Your Face
So, how do you use argan oil? Well, as we mentioned above, there are many great uses for this oil on the face. Here are some examples of how to use argan oil:
Use it to moisturize
Use it to beat acne or improve existing acne
Use it to help skin problems other than acne (like eczema, dermatitis, psoriasis, etc.)
Use it as an eyelash conditioner
Use it to prevent and reduce aging
Use it after you shave, pluck, or tweeze facial hair
Use it to soften your lips
As you can see, one of the most convenient parts of argan oil is the fact that it can replace several other products in one go. No need to clutter up your bathroom with many bottles and creams when you can get all that you need from Moroccan argan oil.
How to Use Argan Oil for the Face
When it comes to how to use it on your face, you only need a few drops of argan oil. Because it's really powerful and potent, it doesn't require a lot. You won't be running through expensive creams and beauty products when one simple, natural product will do the trick.
Just take a couple of drops of pure argan oil and rub it together between your fingers or palms. Then dab it onto the parts of your face you want to moisturize. If you're doing your entire face, you could dab it under your eyes, then blend it in. Then dab on your cheeks and forehead and spread out from there as well. You can even make it part of a relaxing routine of facial massage. How's that for another added benefit?
Where to Buy Argan Oil
If that all sounds good to you and you're ready to get some oil and try it for yourself, there are several places to buy argan oil. There are also several types and brands you can try. You can get an argan oil spray, or pure argan oil or the face.
Looking for cosmetic argan oil to purchase?
Cosmetic Argan Oil to Purchase
There's only one ingredient in this bottle: the highest-quality, pure, organic, Moroccan argan oil. Josie Maran's Pure 100% Argan Oil is a multi-tasker that nourishes and conditions. It absorbs easily into the skin, intensely hydrating and leaving behind a dewy glow.
Unrefined, cold-pressed, certified organic, and completely pure, and is also the highest grade Extra Virgin. It is an essential addition to any beauty regimen as it has full-body uses. Nourish & strengthen hair, hydrate and heal skin ailments, moisturize skin while reducing fine lines and wrinkles, as well as treat dryness and cracking.
Pure, organic, cold-pressed argan oil hand-picked from farming crops in Morocco. It is perfect for:
Calming acne-prone skin

Treating early signs of aging

Restoring elasticity

Intensive hydration
Reap all of the skin and hair care benefits of Moroccan gold with this luxurious, 100% pure, cold-pressed Argan oil, which has won multiple awards for its quality and efficacy. Lightweight and never greasy, the sumptuous oil becomes rapidly absorbed to nourish and protect your complexion.
Argan Oil Combinations
Below you'll find a variety of argan-based products for the face that also have added pure ingredients to help enhance the skin of your face.
Hydrate and tone the skin with pure Argan Oil and Orange Blossom. Not only does this duo smell amazing, Orange Blossom acts as a toner to help repair and condition dry skin while controlling excess oil production on oily skin. This hydrating combo will calm your senses and skin, leaving it feeling soft and smooth at the same time.
Inspired by thousands of years of skin care tradition, Argan Face Oil is an exotic blend of certified organic plant-based superfoods formulated to protect, moisturize, restore, and balance all skin types. A light floral and citrus aroma with cooling mint uplifts the mind and senses. Featuring Argan Oil, known to provide excellent skin hydration and antioxidant protection! Clinically tested non-comedogenic.
Interested in mixing your argan oil with other products to create your own face serum?
There are times when you'd like to combine a few products to create your own serum. This is totally doable even ifchemistry isn't your strong suit. All you need are a few natural products and a little knowledge of what each one does. You'll typically find this knowledge on the bottle itself, a label insert, or on a blog like mine.
If you're working with products that are 100% natural then you don't have to worry about adverse reactions or things being over-mixed. Below are a few products you can add with your argan oil and create a new face care regimen your skin will love:
Put your oils to good use and throw your own Moroccan spa party!