Kids love puppets and what could be better than finger puppets?! These no-sew finger puppets are made using really easy supplies. You can make this Moroccan art and crafts activity in advance to use with kids or make them as a craft to do with kids!
What Do You Need to Make Finger Puppets?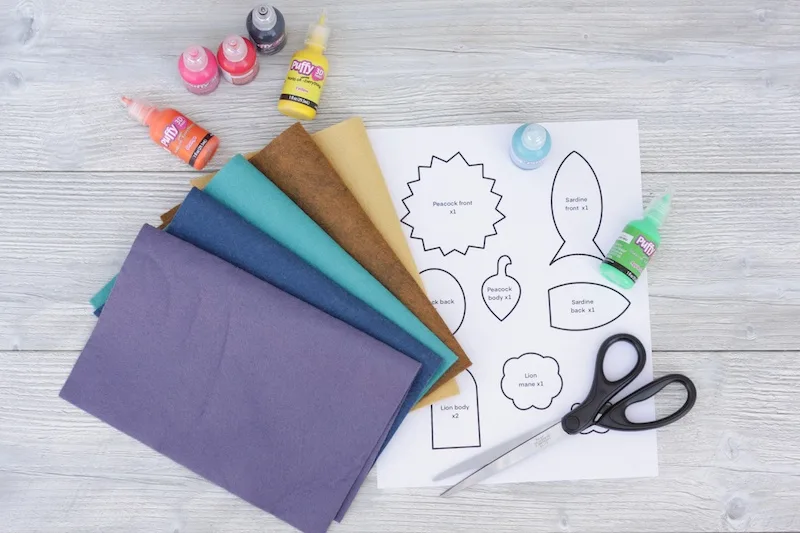 The main thing you need to make these puppets is crafting felt. You can decide which colors you want to use and it might be fun to make these with a wide variety of non-traditional colors. Let the imagination run wild when you mix it up!
The other item you'll need is a copy of the puppet templates. (Sign up and download below) I think this works best when you print the patterns onto card stock or heavier paper. If you have slightly older kids who can trace and cut on their own using a safety pin or double-sided tape to hold the pattern to the felt can make this craft a little easier.
If you're doing these as a Moroccan craft for preschoolers then you may want to cut out the pieces and let them glue and assemble. The good thing about this craft is that it can be used by a lot of different ages because it's easy enough for little ones but can be complex enough for older, elementary-aged kids.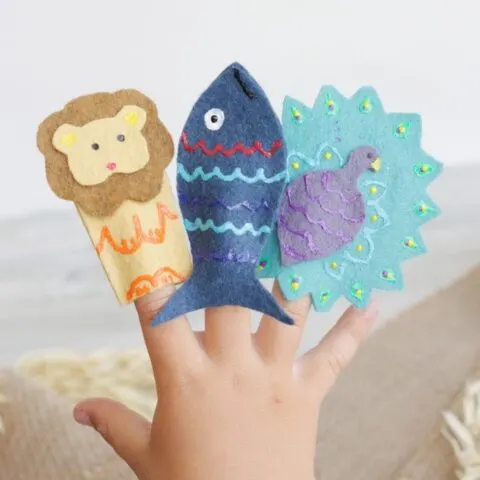 Yield:

3 Puppets
No-Sew Moroccan Animal Finger Puppets
Make these no sew puppets with (or for) your little ones!
Materials
Multicolored Crafting Felt
Fabric Paint
Instructions
Print and cut out the provided pattern.
Cut out the indicated number of each pattern pieces in your choice of colors for each puppet.
To assemble the puppets, begin by attaching any embellishment pieces (such as faces) to the front piece for each pattern using tacky glue.
To attach the front body piece to the back, run a bead of glue around the sides and top of the pattern labeled "back" but leave the bottom edge unattached. This creates the pocket for your finger.
Allow to dry completely.
Finally, embellish your puppet using fabric glue.
Recommended Products
As an Amazon Associate and member of other affiliate programs, I earn from qualifying purchases.
Assembling Finger Puppets
Putting together these little puppets is pretty easy. But here is a quick visual step by step if you need a little extra help.
Sardine Finger Puppet
This is the easiest puppet to make. Just cut the two pieces of felt and glue the points so that they line up. Make sure to not glue the bottom opening so a finger can fit inside.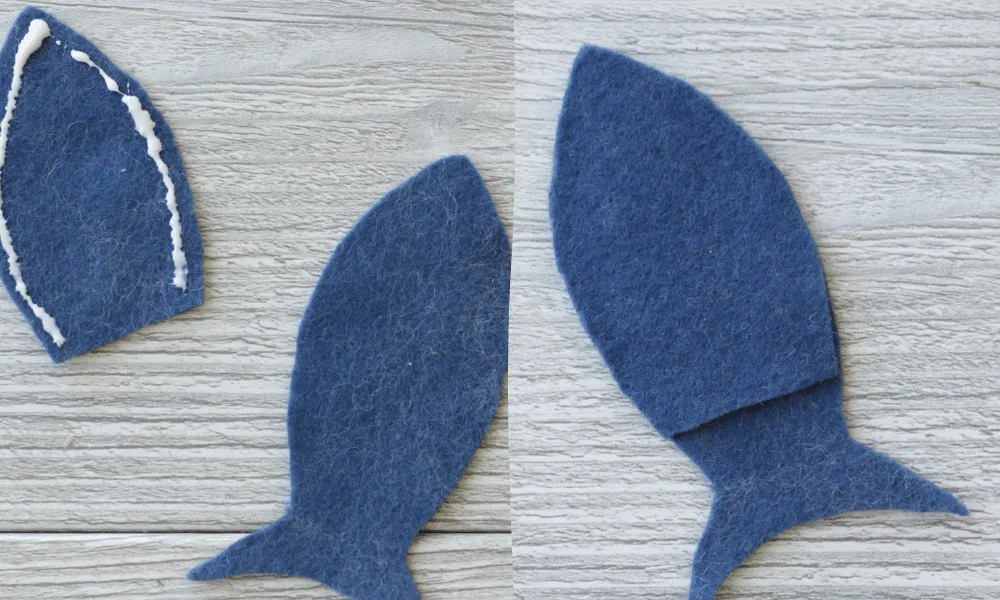 Peacock Finger Puppet
This puppet is a little harder to cut out as it has the fan shape behind it. But this could be a great fine motor skill for cutting. Mix and match the colors that you like. You could create a whole flock of multi-colored peacocks! Notice the bottom part of the circle that isn't glued for the finger hole.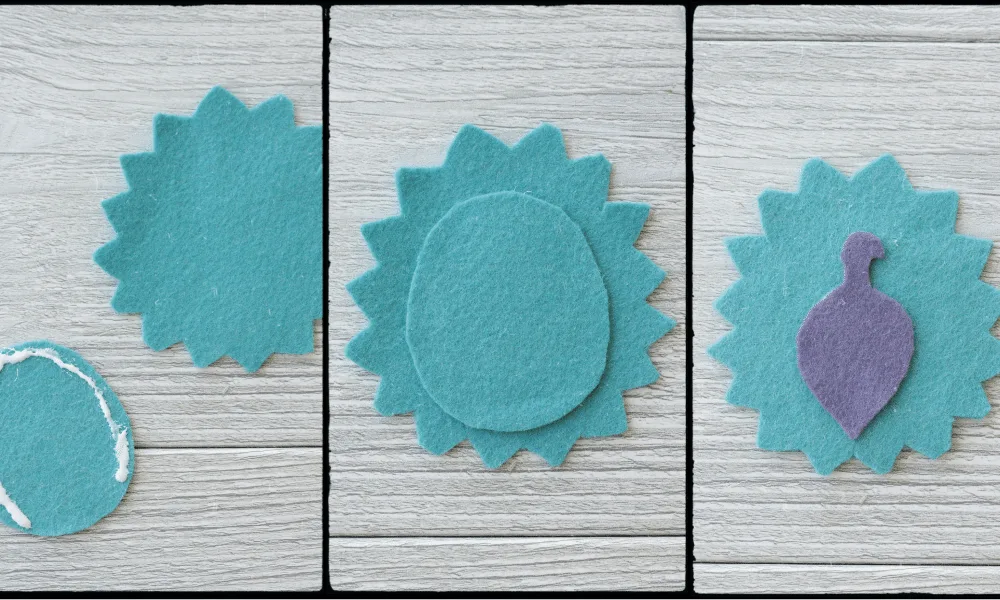 Barbary Lion Finger Puppet
The mascot of Morocco is the Barbary lion. They used to exist in the wild but sadly they have been hunted to near extinction. The remaining lions are in zoos around the world. This guy has a couple pieces to put together but the final result is fairly easy to achieve. The finger hole for this puppet is at the bottom of the arch-shaped piece.
Let's Learn About Morocco!
More Moroccan Craft Ideas for Kids
Moroccan Geography Coloring Pages
Make Your Own Moroccan Play Dough Kit!