I love super easy craft ideas for my kids because I'm not one of those moms that can handle a lot of mess or preparation. This fits the bill! Plus it's a great way to use up bits and pieces of leftover craft paper or even magazine images that have been cut up. If you're searching for a simple Moroccan arts and crafts activity – this is it!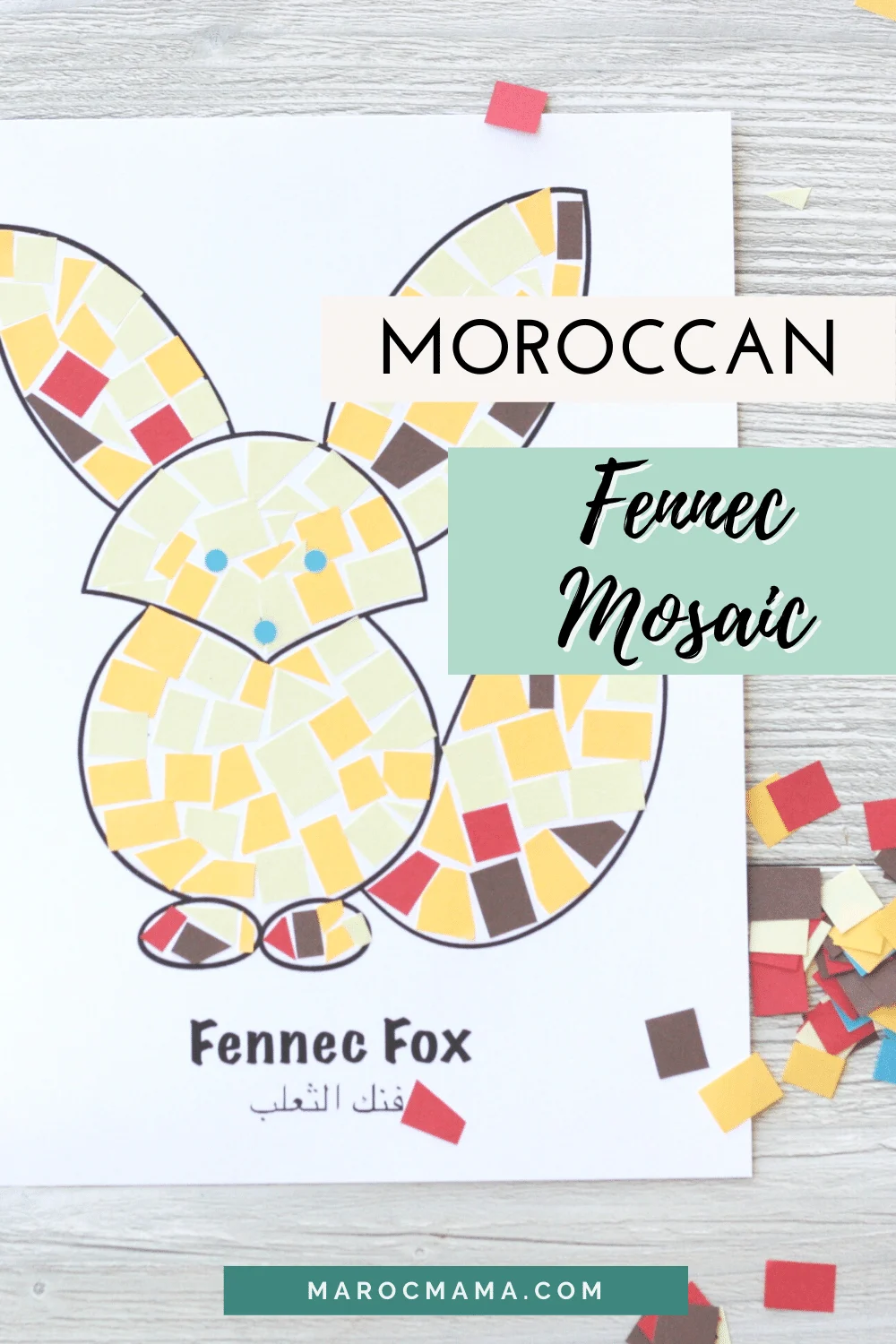 What do you need for this craft?
The items needed for this craft are very simple;
a copy of the fennec pattern
Scraps of colored paper ripped or torn
glue or glue sticks
That's it! You can print as many of the patterns as you need. I would suggest printing onto cardstock or a heavier paper. With the glue and the added paper it will get heavier and cardstock will just hold up better.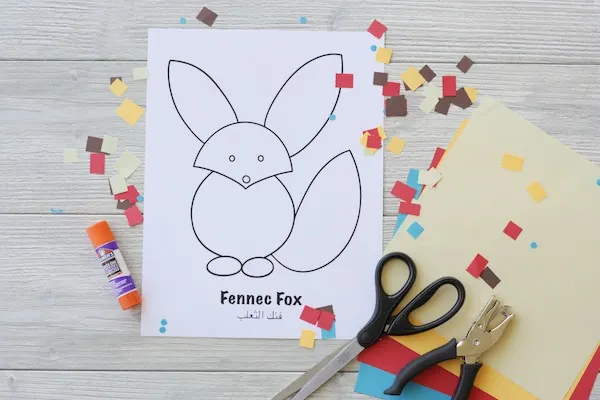 How to Complete the Fennec Craft
Once everything is set out you can rip or cut the pieces of paper that will be used for the mosaic. Kids can complete the design in a pattern or randomly. This is a great way to work on fine motor skills like cutting and gluing as well as color recognition. Glue sticks will be more manageable than liquid glue but feel free to use whatever you have on hand. This is meant to be easy!
More Morocco Learning Ideas
With this craft you could pair some books about fennec foxes and the Sahara Desert. Try these;
Get the Fennec Pattern in the Activity Souk!