One year, I almost planted a bunch of mint in our back garden. Then my stepdad told me it was a bad idea and I should consider putting it into a planter instead. "Mint spreads everywhere!" he told me. Considering the amount of mint we use in Morocco this didn't seem like a terrible thing.
But aside from making mint tea (which is a good enough reason) what else can you make with mint?
Mint infused simple syrup!
This is really so much easier to make than you think and MUCH cheaper than the mint extracts or syrups that are bought in the store. You do need a good bunch of mint, so if you've got plants running wild, this is the perfect recipe to make use of them.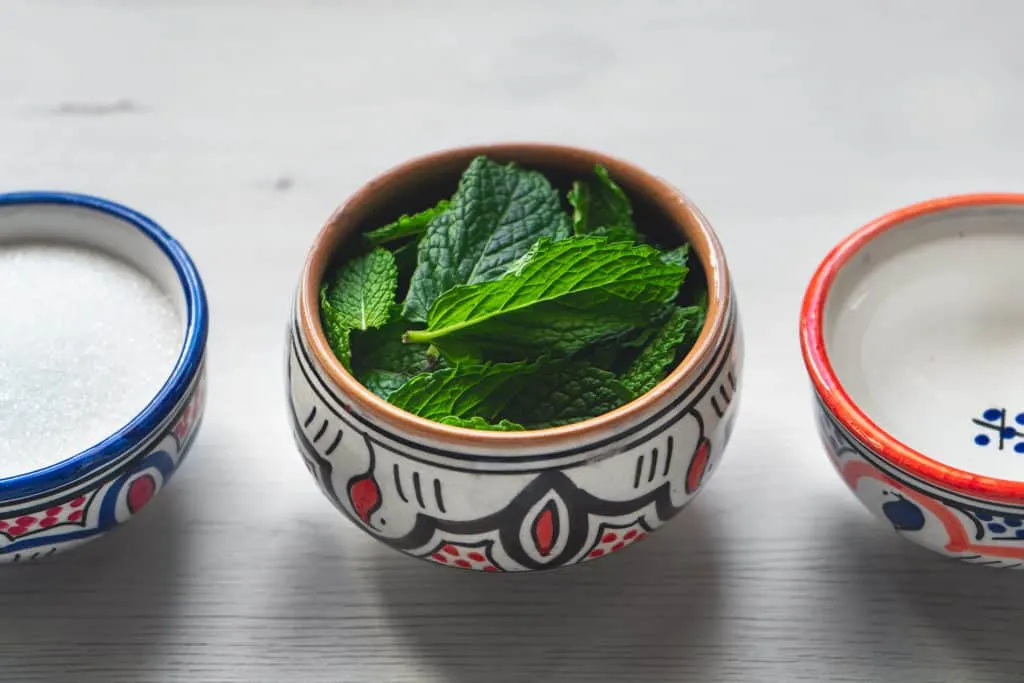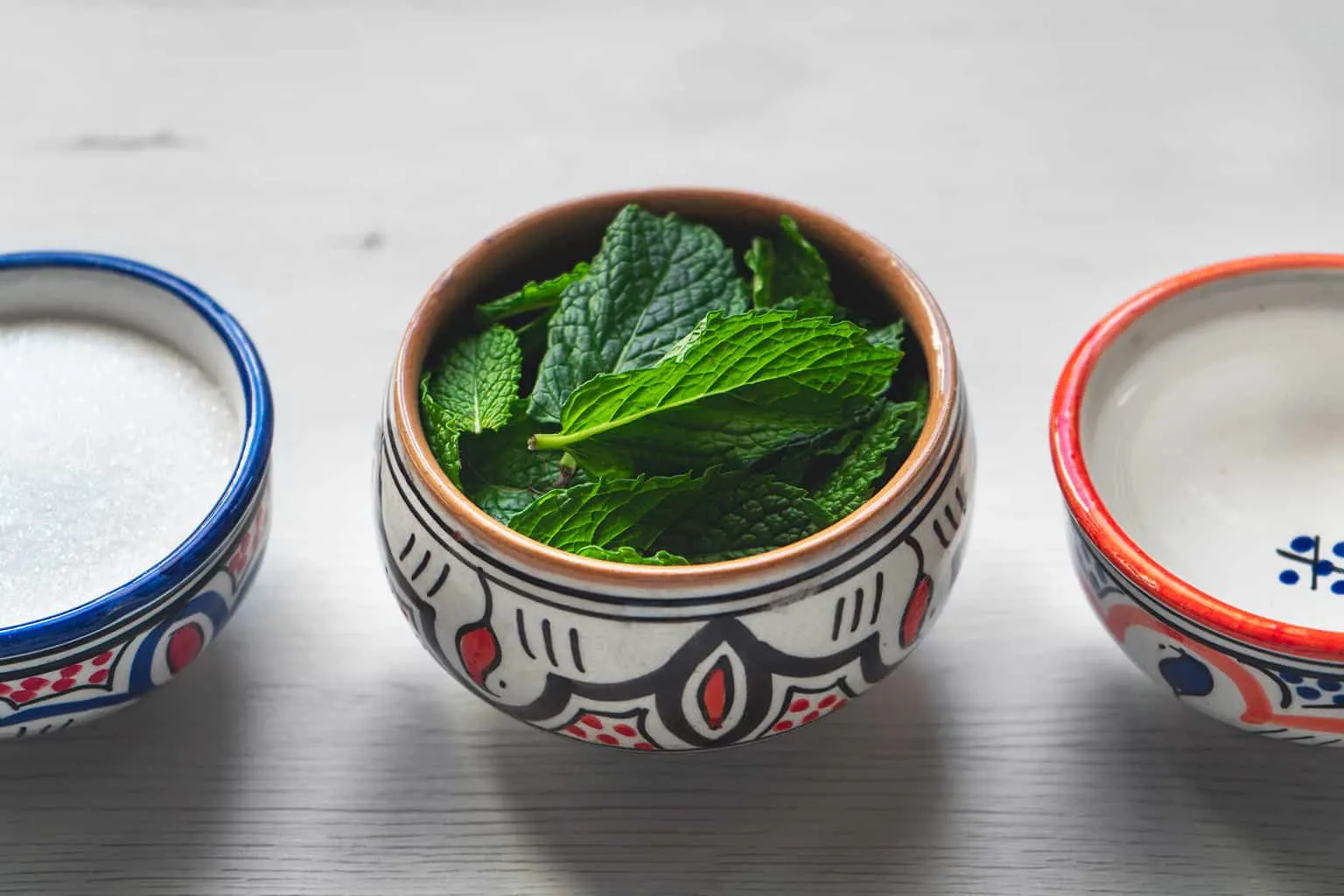 Chances are you've got everything you need already. You can make this recipe using any variety of mint and it might be a fun experiment to try different mint varieties to see the different finished syrups. I think spearmint has a lovely taste but of course it's all up to you.
Make your own mint syrup at home - it's a lot easier than you think and can be used in a variety of ways.
Ingredients
1 cup of fresh mint leaves (only leaves, without the stems)
1 cup of water
1 cup of a white sugar
sterilized glass jar
Instructions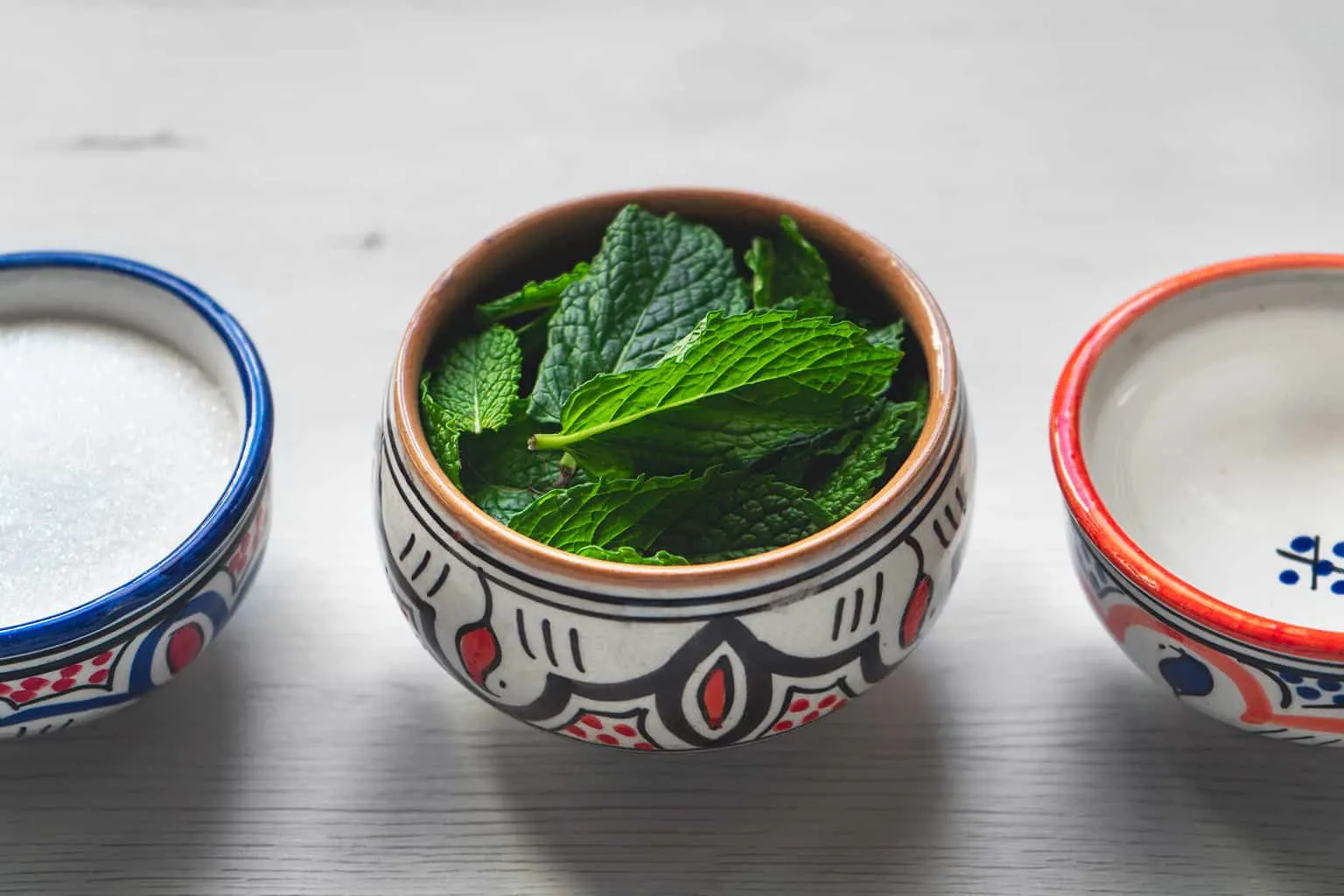 In a small pan, combine all the ingredients.
Slowly bring to a boil, while mixing, to allow for the sugar to dissolve completely.
Simmer for 3-5 minutes.
Turn off the heat, and let the syrup steep for 30 minutes.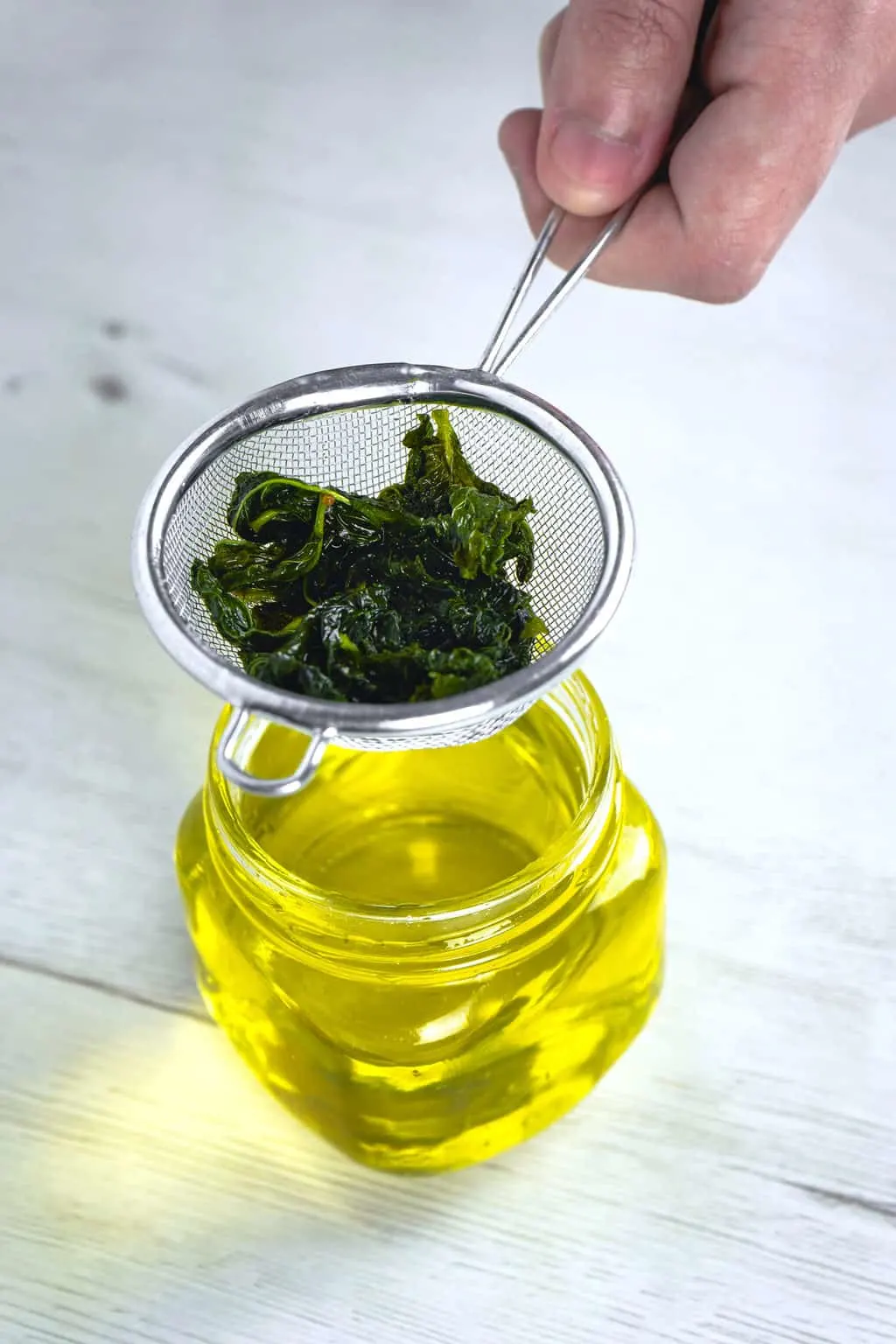 Strain the mixture into a sterilized glass container. Allow to cool completely before covering.
Notes
Keep in the refrigerator and use it in drinks, desserts and other dishes. It lasts for a month.
Recommended Products
As an Amazon Associate and member of other affiliate programs, I earn from qualifying purchases.
What can you use your syrup for?
It works great in my whipped mint chocolate iced coffee or you could drizzle it on a basbousa cake!