The first time I had Lebanese food was well after the first time I'd eaten Moroccan food. Shockingly (or perhaps not) there wasn't a lot Middle Eastern fare in the rural upper Midwest.
Surprising right?
I can remember one of the first meals I did have and my favorite part was the condiments. This is not a surprise to anyone that knows me. I LOVE all the little bobs and bits, side dishes, and condiments that go with a meal. If you want an easy Arabic recipe, then just pull together all kinds of those little bits for a mezze feast – I've certainly been known to make a meal just of those items!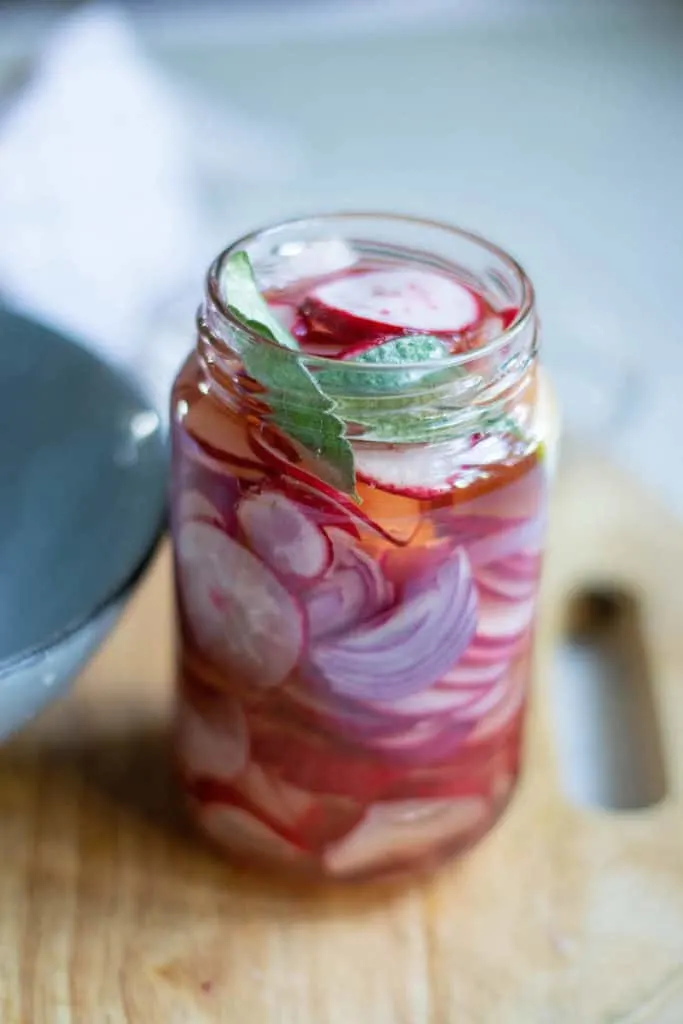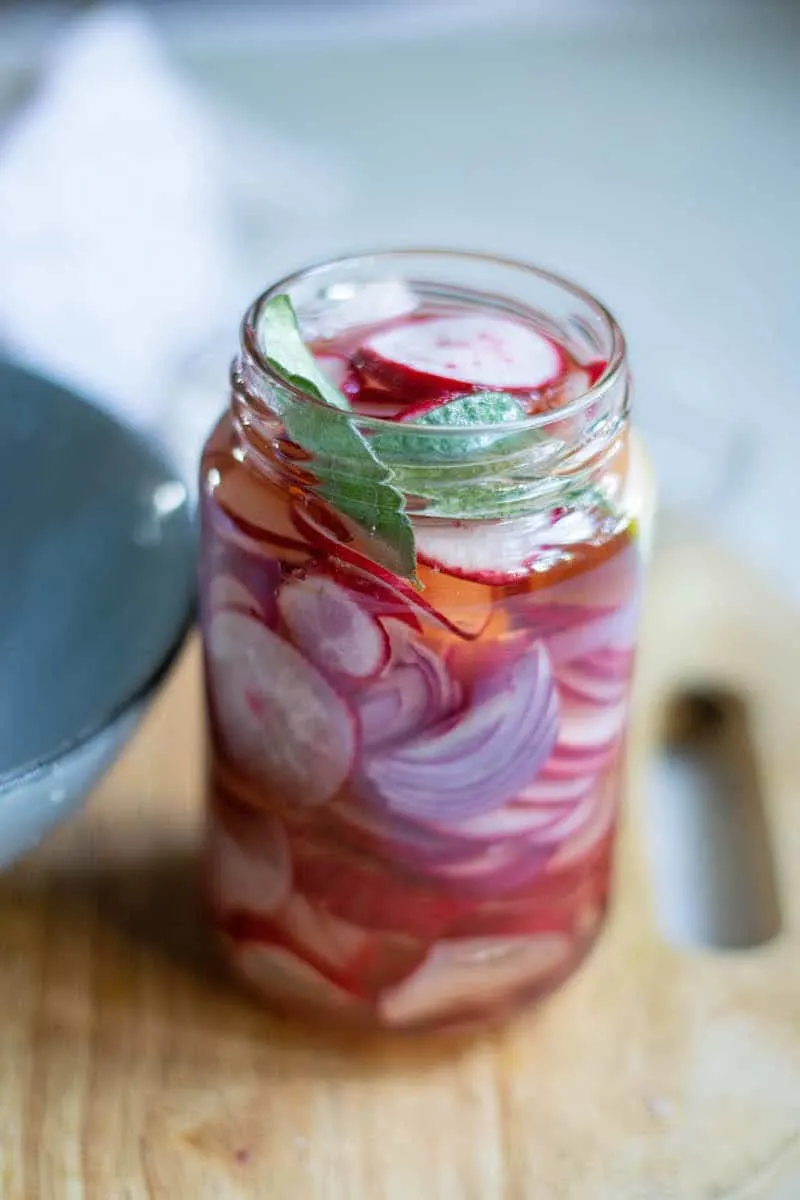 It's a little harder to find this type of thing now, while we do have some pickled vegetables in Morocco it's not the same flavor. Vinegar is used but only marginally and things tend to have a more sweet taste than tart – and I LOVE sharp, tart pickled vegetables.
This is a simple pickled radish recipe that you can make and that can jazz up any sandwich.
Recipes to Pair with Pickled Radish
Really there are loads of ways to use this radish recipe!
The best part is they're a quick pickle – ready to use in just 6 hours.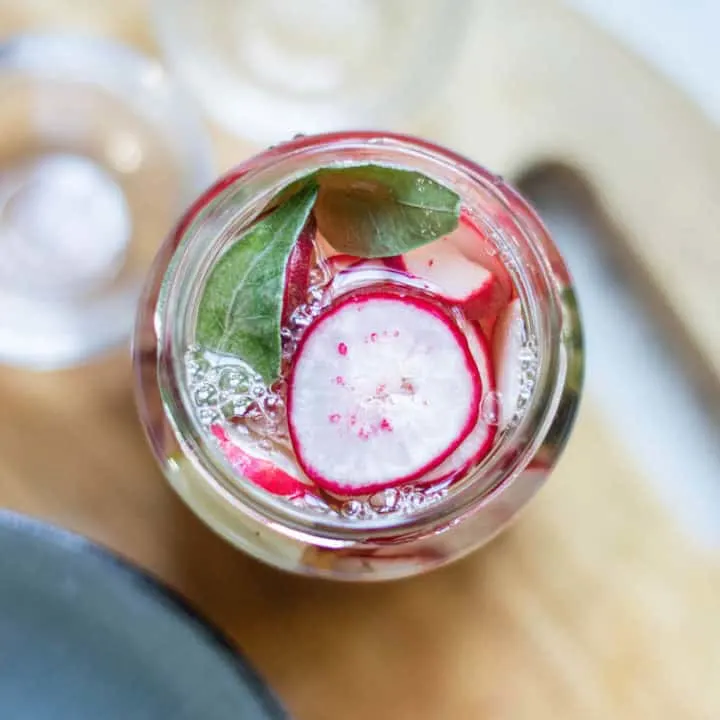 Yield:

1 jar
Middle Eastern Style Pickled Radish
Total Time:
6 hours
10 minutes
A very simple quick pickled radish that makes a great condiment for sandwiches.
Ingredients
1 bunch (appx 10-12) of radishes
1 cup - 250 ml white vinegar
1/4 cup - 25 g onion, sliced
2 tablespoons brown cane sugar
3 dried bay leaves
4 whole peeled garlic
1 375 ml jar
Instructions
Wash radishes, cut the green out (you can make a salad with them) them cut radishes in thin rings using a knife or a mandolin. You want them to be as uniform in size as possible.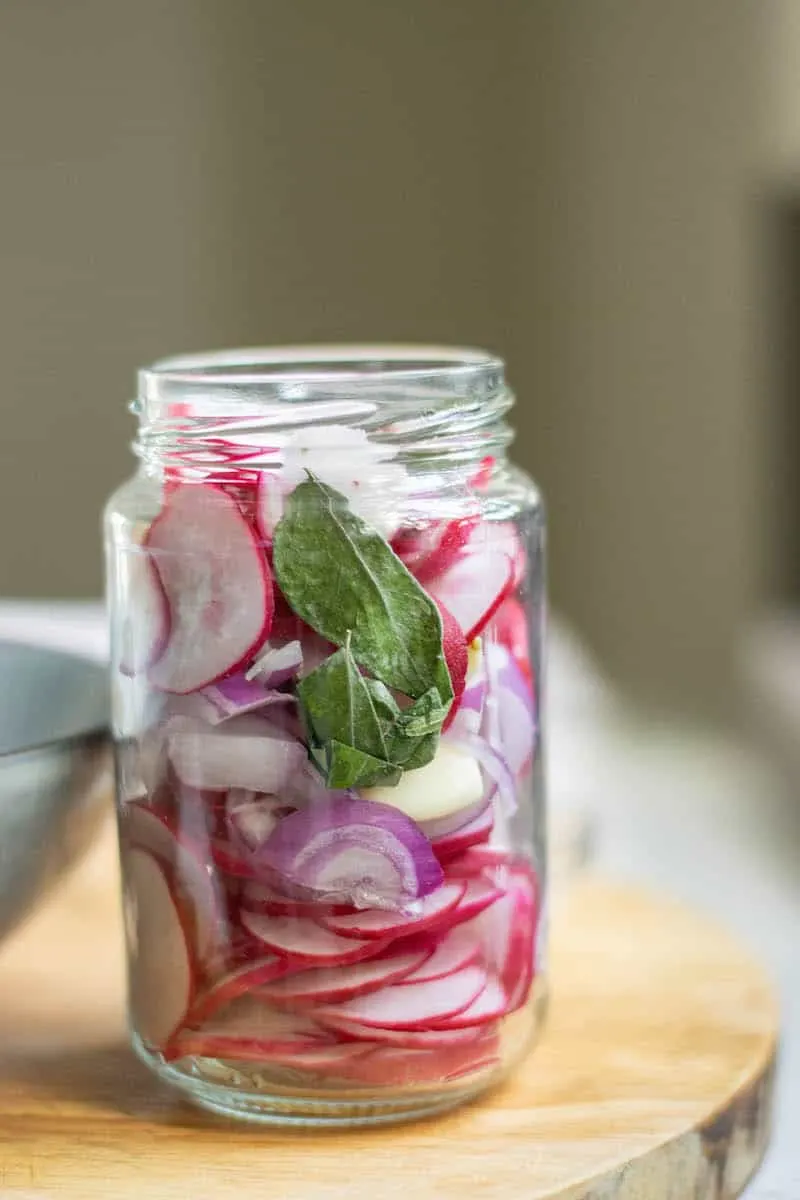 Pour white vinegar with sugar in a bowl. Mix until sugar dissolve.
In a clean jar, add radish, garlic and bay leaves.
Close the jar and give it a good shake to make sure everything is incorporated.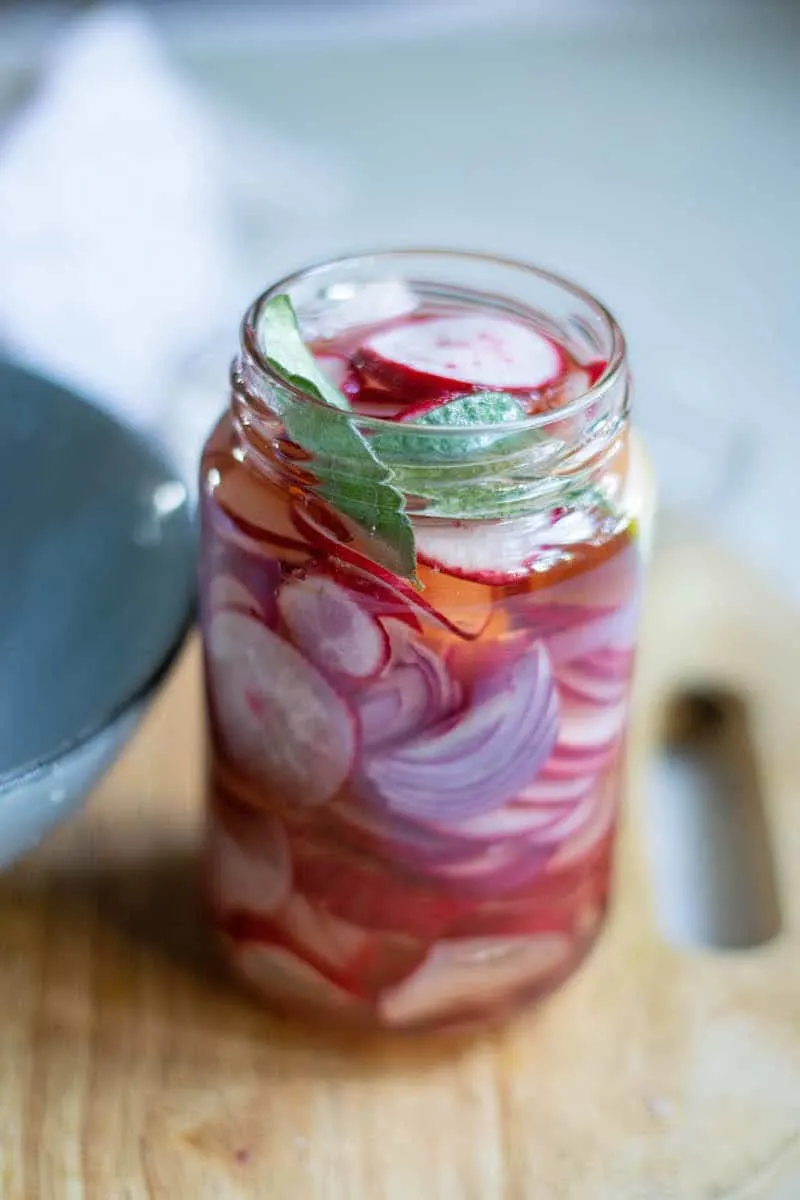 Store in the refrigerator until ready to use.
Radishes are ready to use after 6 hours.
Notes
White sugar will also work for this recipe.
Recommended Products
As an Amazon Associate and member of other affiliate programs, I earn from qualifying purchases.
Need more condiments in your life? You might like some of these;