I happen to think that the Middle Eastern mezze tradition is the ultimate in finger food – and party food for that matter! It's also a way to get easy Arabic recipes on your table in a snap.
I love filling a table with a mixture of salads, dips and pulses that can be eaten with fresh bread or work as condiments to the main dish.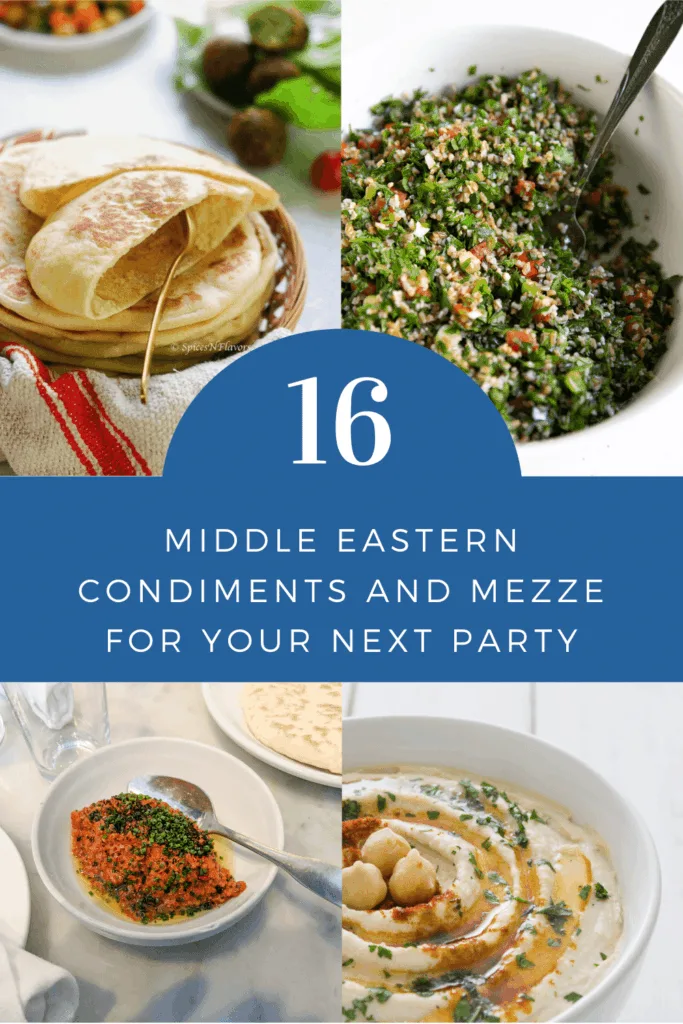 I've gathered some great recipes here that you're sure to love for your next dinner or party.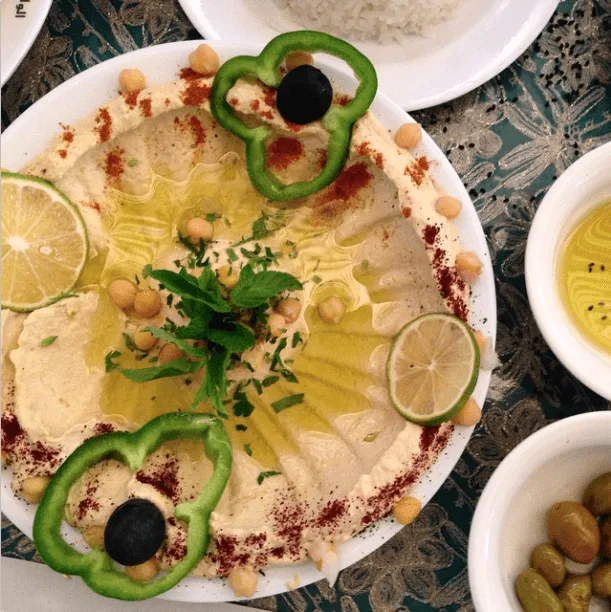 Looking for a more traditional hummus? Than this is where to start! I love loads of olive oil on my hummus and topping with things like sumac or za'atar seasoning. However you like yours you can't have a mezze without hummus!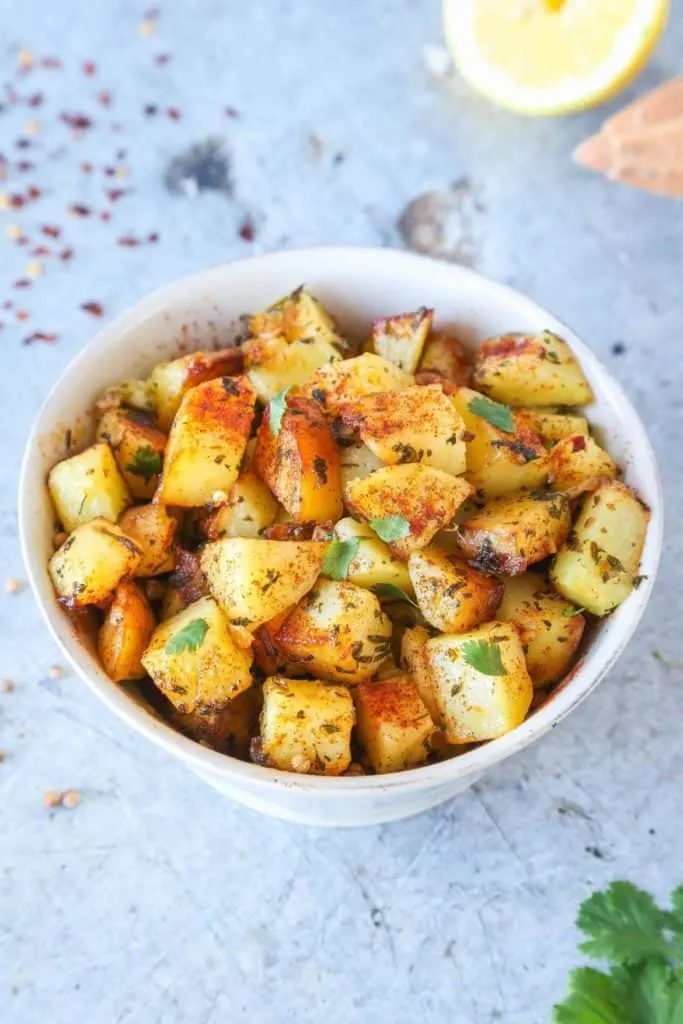 In my book you can't really go wrong with potatoes so it's no surprise this recipe is always a favorite on the mezze spread. It's quick to make – and the smaller you make the potatoes the faster it will cook. Also don't skimp on the garlic; it's the best part!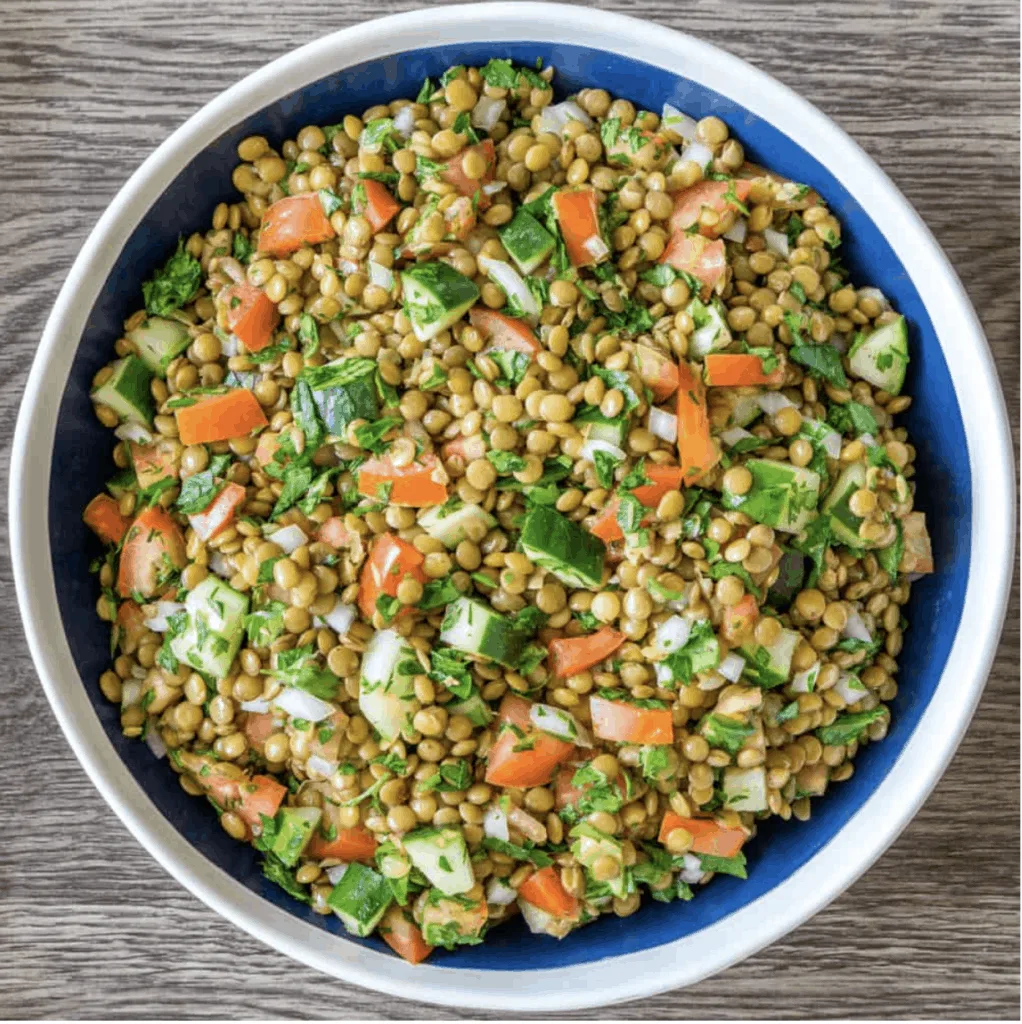 Usually tabbouleh is made with bulgur wheat but if you have someone that is celiac or you're just looking for a way to make this recipe a bit more healthy try this version with lentils instead. The lemon and herbs in this salad add a pop of fresh flavor – don't be afraid to go heavy with the herbs!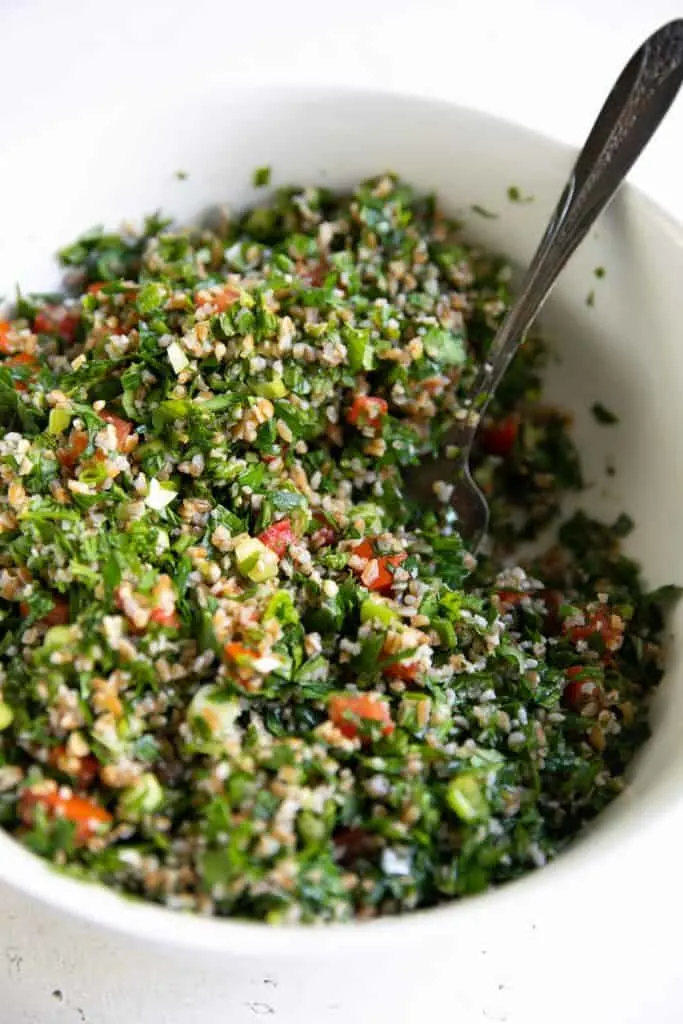 If you're more into traditional dishes you'll want to try this traditional tabbouleh that is packed full of herbs. It's so easy to make and you can even make each of the components, store separately and quickly assemble when you'd like them.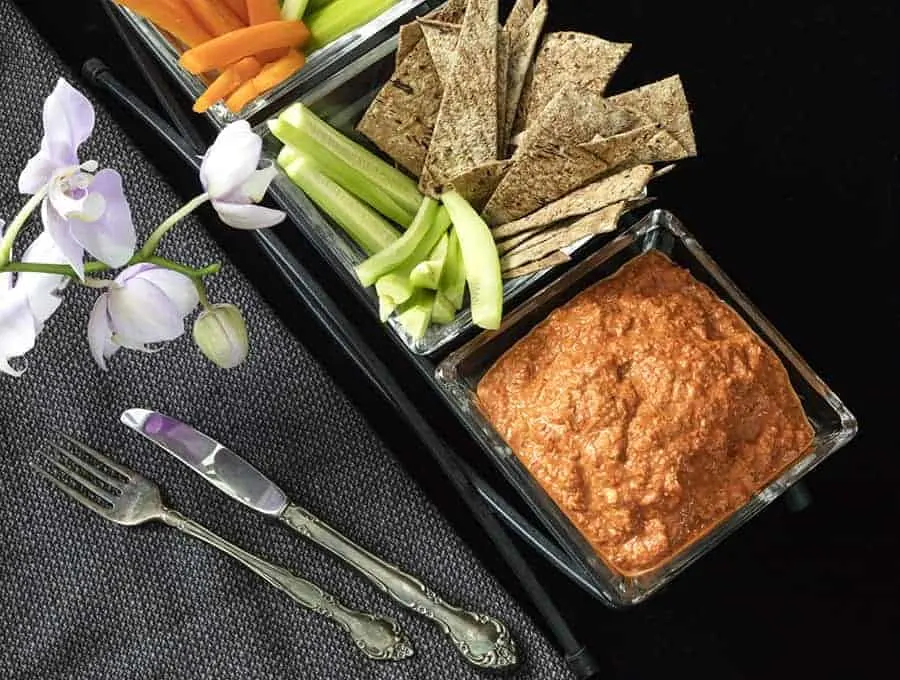 With red peppers, walnuts and chili pepper flakes this is a tasty dish both in flavor and texture. It also can be eaten with veggie sticks, slathered on bread or scooped with chips. I think it also makes a tasty sandwich filling for something a little different.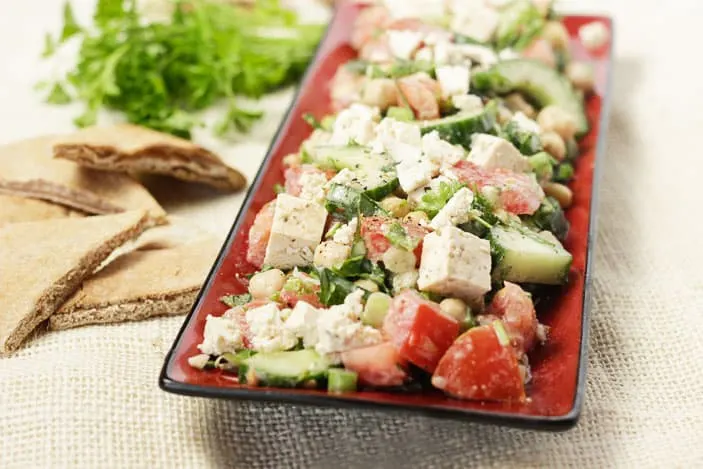 I will be the first one to stand inline for the dishes that include feta so when I saw this "tofu feta" I was intrigued. But why not! Plus I love all the extra protein from the feta and the texture is just about the same. I'm guessing after leaving this overnight the flavor only intensifies. What's not to love?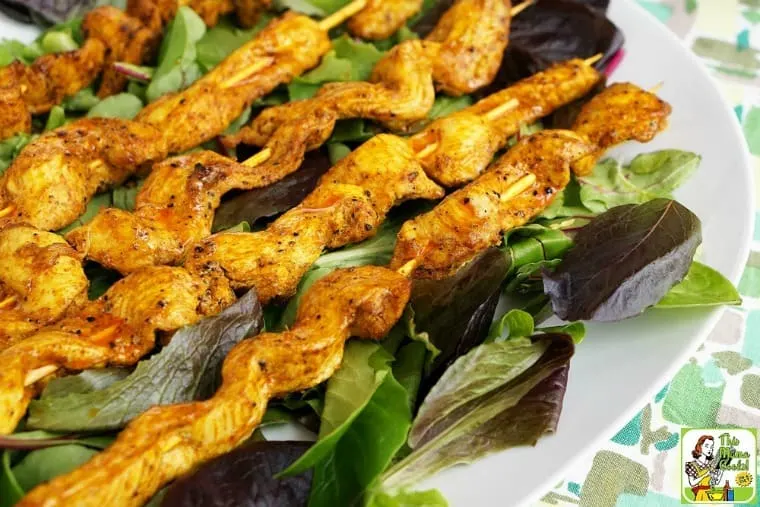 Normally shwarma filling is meant to be wrapped up in bread and eaten as a sandwich but this recipe makes individual skewers that can be put out as a part of any mezze spread. The longer you marinade the meat the more flavorful the chicken will be so don't be afraid to leave it overnight.
I'm convinced that anything with a fried potato is worthy of going in my stomach and this recipe is no exception. These potatoes are filled with ground beef but there are also a vegetarian swap as well as multiple cooking methods to try. I'd eat these alone or with a salad for sure!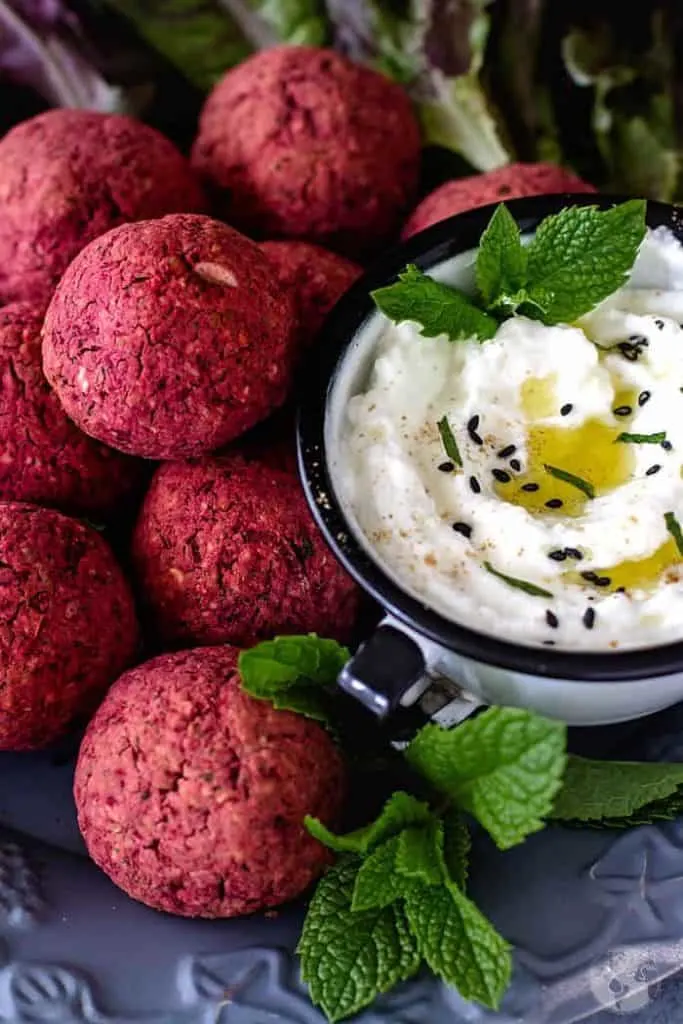 Traditional falafel are often green due to the herbs that are blended with the chickpeas. This recipe uses beets instead which I think will make them more moist as well as giving an even bigger boost of fiber and iron. These falafel are also baked instead of fried making them much healthier.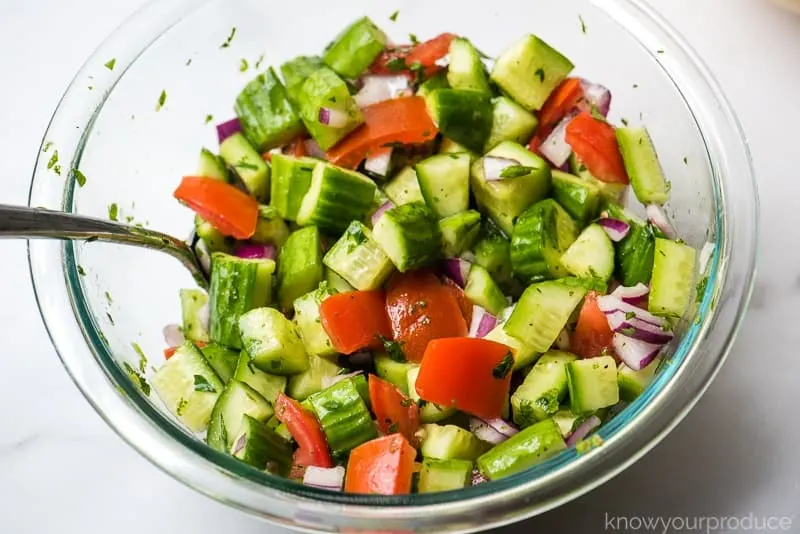 You'll find variations of this salad throughout the entire Mediterranean and Middle East with slight variations. This Persian version includes mint. Some versions of this de-seed the tomatoes and cucumbers – that's up to you!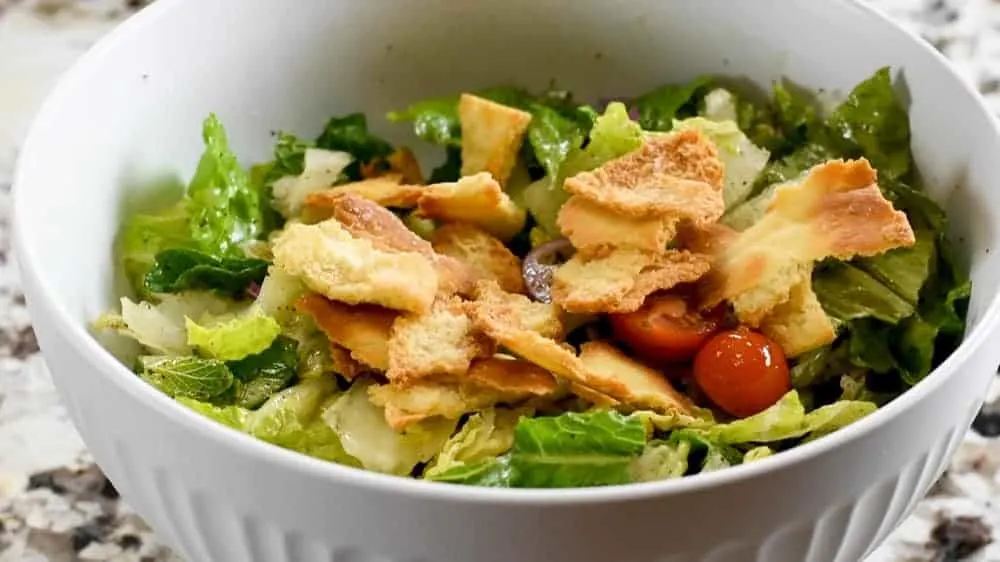 A good fattoush salad needs two things; plenty of flavorful dressing and a boatload of pita chips – for me at least! It's also a great way to use of those pitas that are starting to go a bit stale.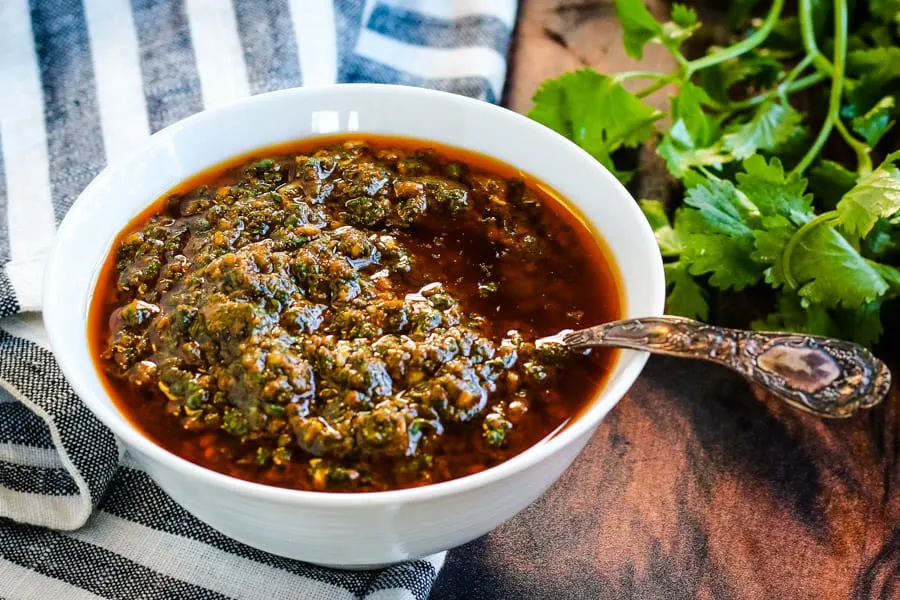 Charmoula is a Moroccan marinade that is often used on fish and chicken. This recipe isn't complete authentic but it's pretty close and it would be versatile to use in many ways – I'm thinking for sure during grilling season!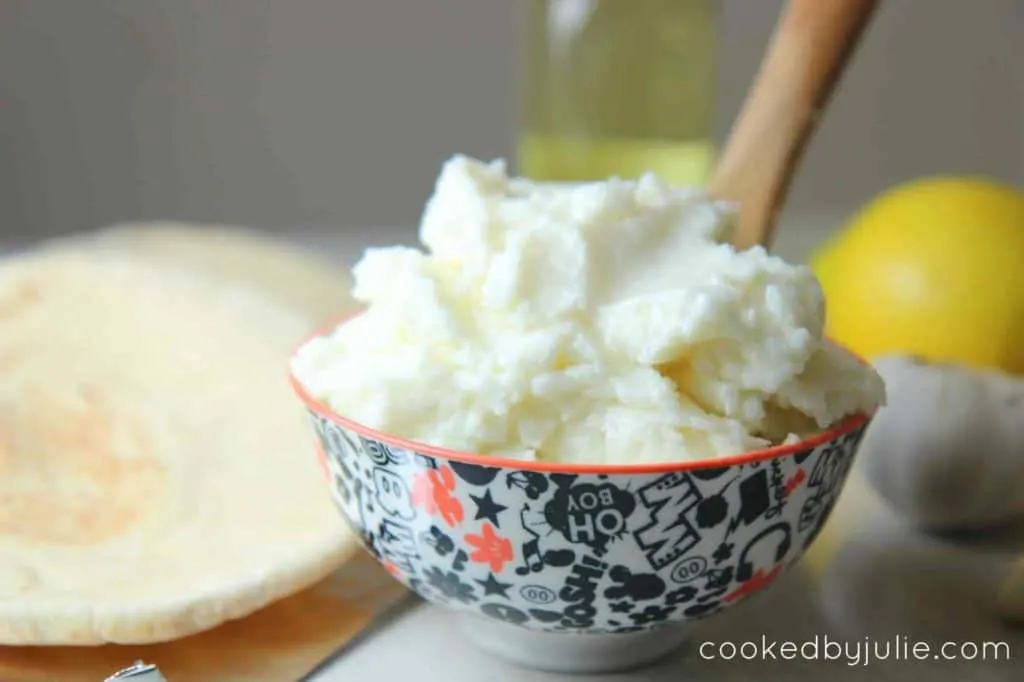 By far our most favorite condiment for any Middle Eastern dish. I am convinced there is nothing that you can not add this to. I also LOVE garlic so if you're someone that can take it or leave it this might not be for you. Let's just say I hoard it!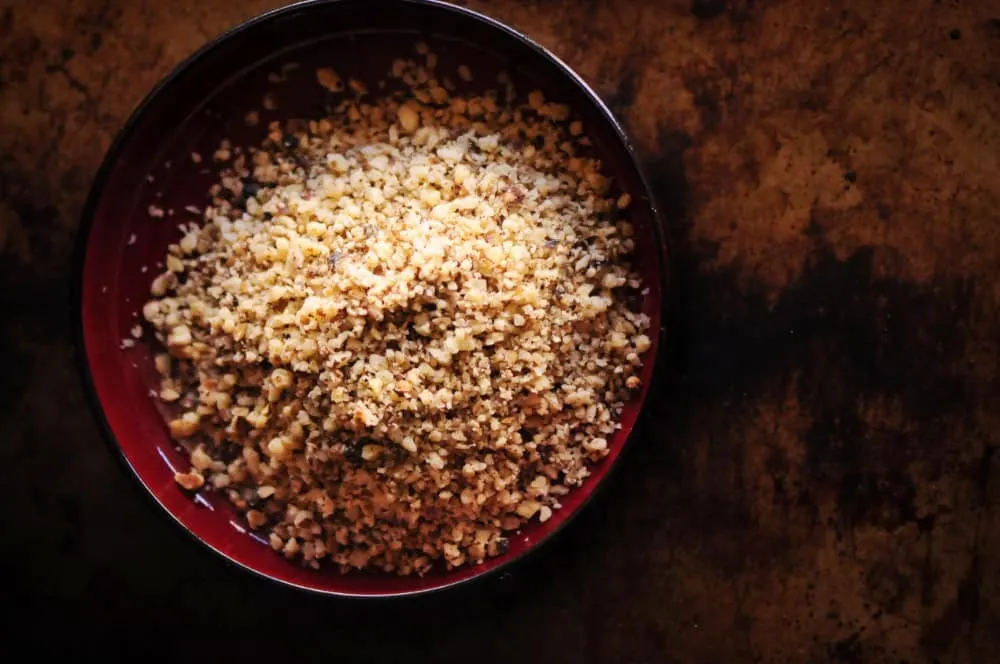 If you've never had dukkah before you're missing out. This spice blend is great alone paired with olive oil and sprinkled on bread. You can also use it as a flavor for vegetables or in a salad. Make a batch and store it in an airtight container for a few weeks – if it lasts that long!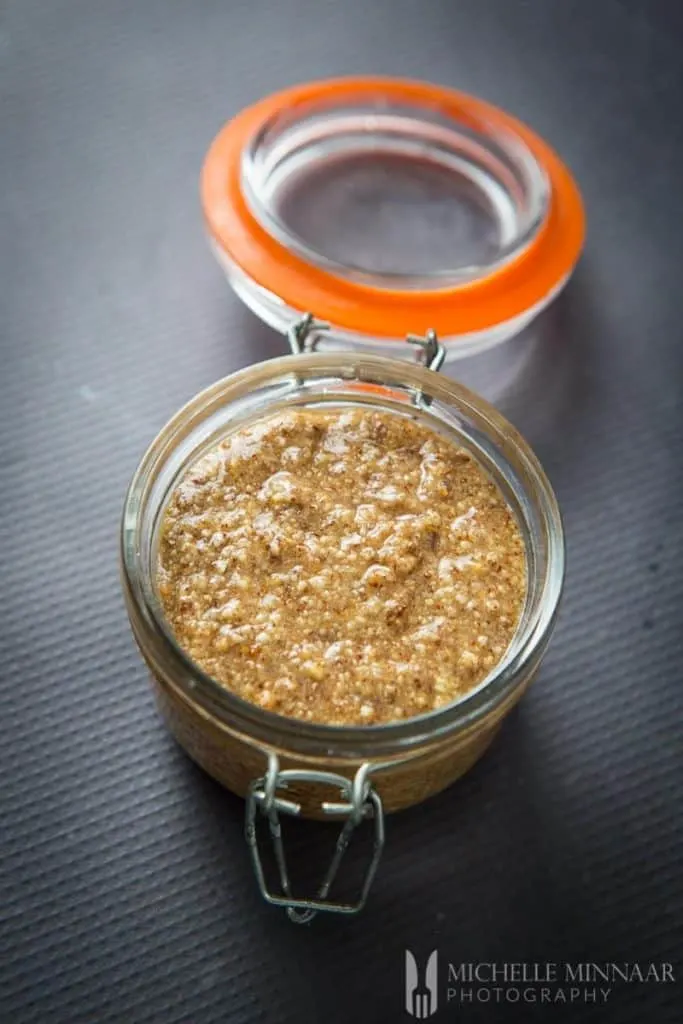 This might be the only sweet item on this list but it's a delicious condiment to have in your arsenal. We eat amlou pretty often in Morocco and it's sometimes called a Moroccan peanut butter (but there's no peanuts in it!). You can make it as thick or as thin as you'd like – I prefer mine quite thin with lots of argan oil.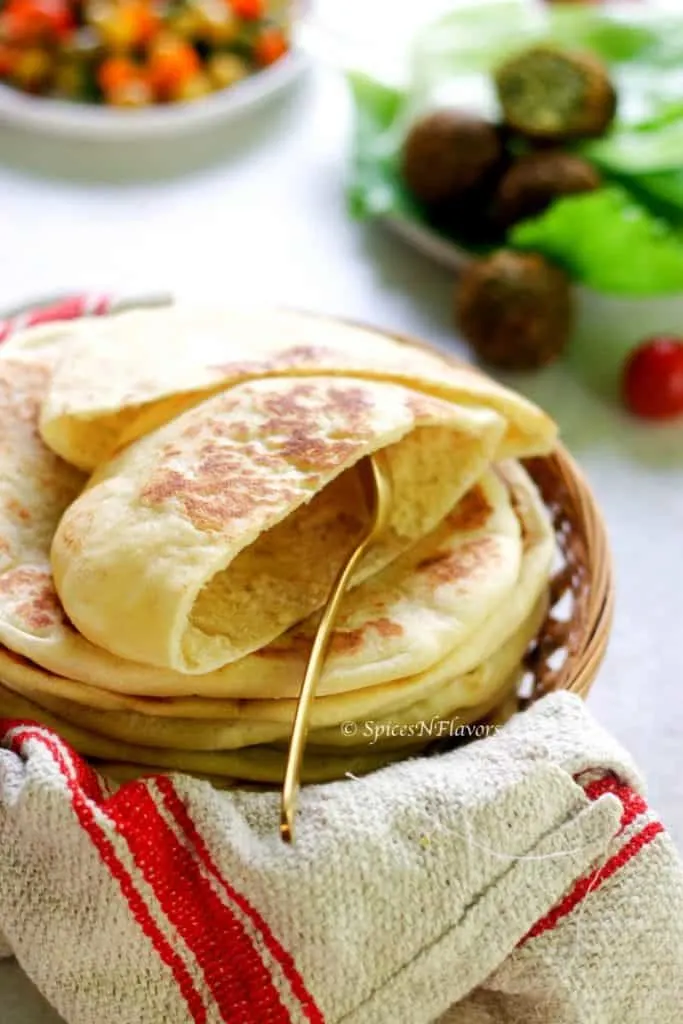 If you're making a mezze feast then you're going to need some bread to eat it with. Sure you can go for a store-bought pita but it's truly not so difficult to make – and the homemade version tastes so much better!
Middle Eastern Main Dish Ideas
Saudi Arabian Kabsa {Chicken and Rice}
How to Make Yemeni Chicken Mandi at Home