This landlocked country is home to rich art, culture and wildlife. It is one of the smallest country in Africa and it has a very unique cuisine. Most of the dishes are made from fresh farm ingredients. Vegetables and a largely vegetarian diet is evident. If you're a vegetarian you will be very, very happy in Rwanda!
But, if you love meat, don't worry, there are options too! Here's a list of some of the traditional foods to sample in Rwanda.
Ibiraya (Rwandan fries)
Potatoes are largely grown in the country. Ibirayi is similar to the French fries you buy at your local store. The unique thing about these traditional fries is the mode of preparation.
In most cases, the locals use young unpeeled potatoes sliced into halves. The pieces are boiled in water filled with freshly ground spices. They are then deep-fried till brown and crispy. Ibirayi is served best with Brochettes (barbequed meat). Many people pair this with local beer.
Igisafuria (Plantains with chicken and vegetables)
Depending on the region, some call it Igisafulya, while others refer to this cuisine as Igisafuria. Either way, both mean "pot" in the local language (Kinyarwanda). The name originated from the fact that all the ingredients (chicken, veggies and spices) are mixed together in one cooking pot.
Igisafuria is made by frying chicken thighs with some spinach and green plantains. You'll really love the flavor since they all blend together. Some celery, green pepper or hot pepper is also added to make the dish spicy and hot.
Akabenzi (Pan-fried Pork)
Rwandan people are subsistence farmers. This justifies their love for vegetable dishes. This should not discourage pork lovers.
What exactly makes Akabenzi special? First off, the small pieces of
pork meat can only be eaten with your bare hands. Secondly, the locals believe that the snout of a pig resembles the logo of a Mercedes Benz. That's why it is even named after "Benzi" – a Mercedes Benz.
The meat is dry-fried and later garnished with coriander leaves. Akabenzi makes a perfect accompaniment for boiled rice.
Isombe (Pounded Cassava leaves)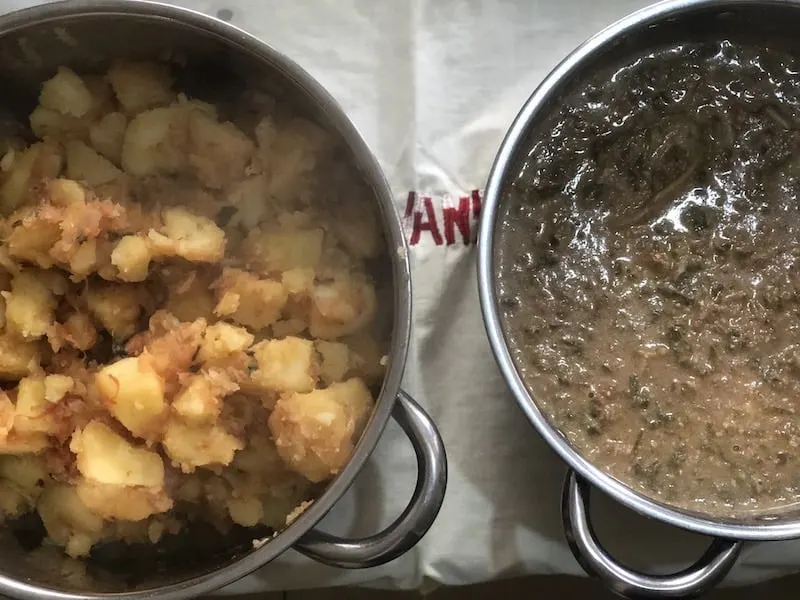 You probably have tasted different vegetables, but the Rwandan isombe makes all the difference. The dish is a great source of fibre. It is simply made from pounded cassava leaves. The vegetables are boiled in salty water for a couple of minutes.
Chopped onions, eggplant spinach and green pepper are also added. When ready, a spoonful of traditional palm oil and ground peanuts is also added. This makes it creamy. A taste of Isombe will give you a lasting memory about Rwanda.
Agatogo (Plantains with meat and spices)
Agatogo is a local cuisine made from a blend of plantains, meat and spices. The green plantains are fried with slightly cooked beef. Some water is also added to make a thick stew full of natural spices. Agatogo gives you a new way of having your plantains. It can also be made as a vegetarian meal. This dish is often served with rice or fried bread.
Mizuzu (Deep- fried Plantains)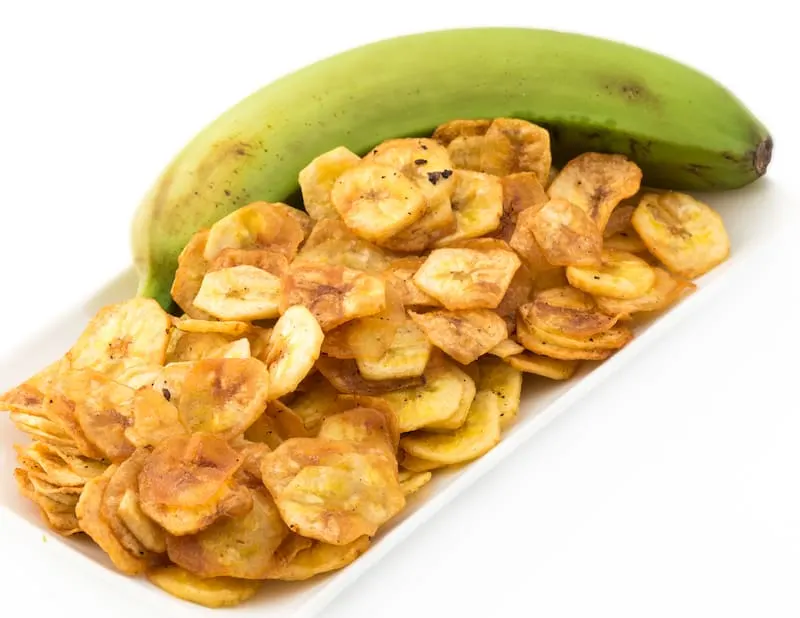 With Rwanda having plantains in plenty, the people have creative ways of making delicious treats. Mizuzu is similar to banana chips you'll find almost everywhere. However, are sliced into thick, circular pieces. The pieces are deep-fried until they turn golden brown. Natural banana honey is sprinkled for glazing.
Brochettes (Barbecued Meat)
Different countries have their barbecued beef differently, but Rwanda's version is exceptional. The local meat is skewered and grilled specifically over a charcoal stove. This traditional method gives brochettes a unique taste.
For maximum goodness, Rwandan brochettes are best served with French fries, boiled potatoes or charcoal-roasted bananas.
Umutsima (Corn and Cassava)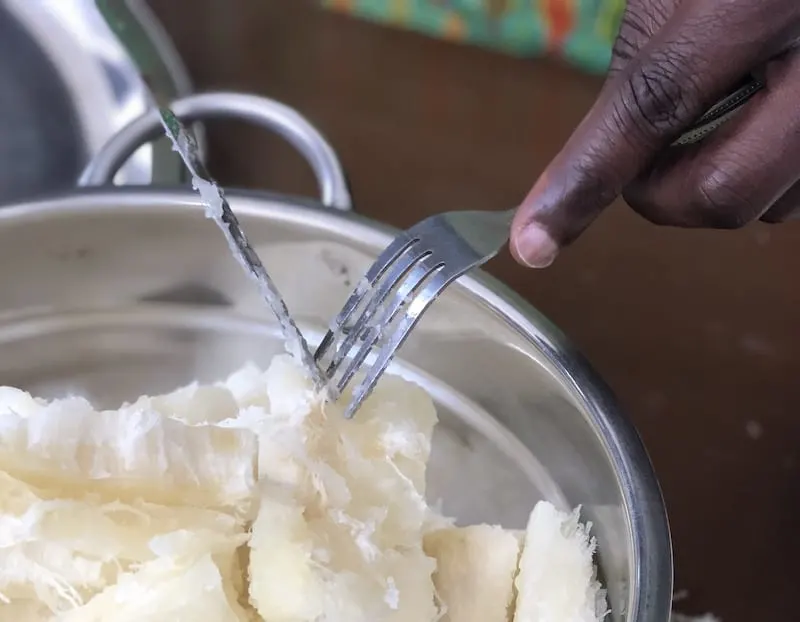 Forget the wheat cakes and try out some yummy gluten-free treats. Umutsima is the local Rwandan cake made from cassava and corn flour. You may love it sweetened or plain.
The cake is simple to make. Unlike the cakes made from wheat, Umutsima has a porridge-like consistency. However, this should not worry you. It is not runny whatsoever. If you love cakes, this will be a perfect, healthy alternative.
Kachumbari (Fresh Raw Veggies)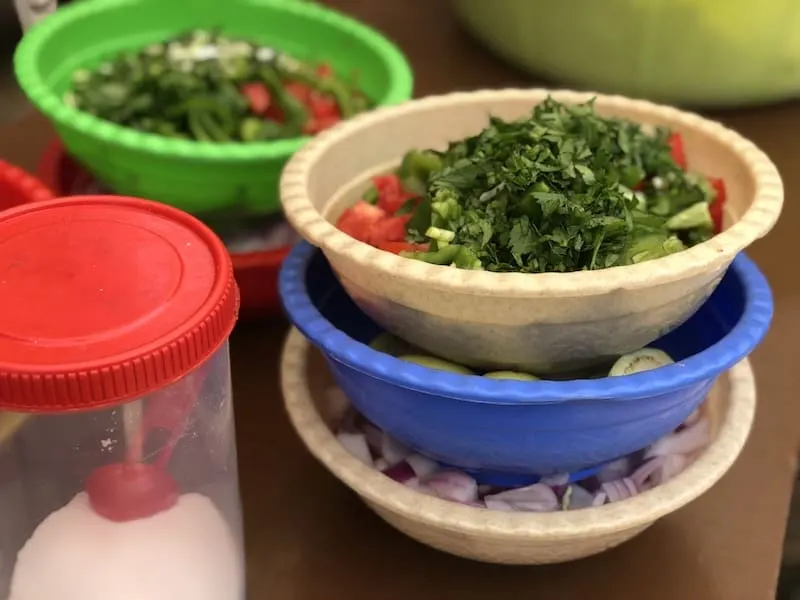 Kachumbari is a mixture of thinly-sliced raw vegetables. It is a common serving across most east African countries. For the Rwandan kachumbari, cayenne and black pepper is included for a spicy flavor. The dish is made from onions, tomatoes, coriander, chili and some lemon juice. The next time you enjoy your barbequed meat in Rwanda, try some kachumbari.
Ubugali (Cassava Porridge)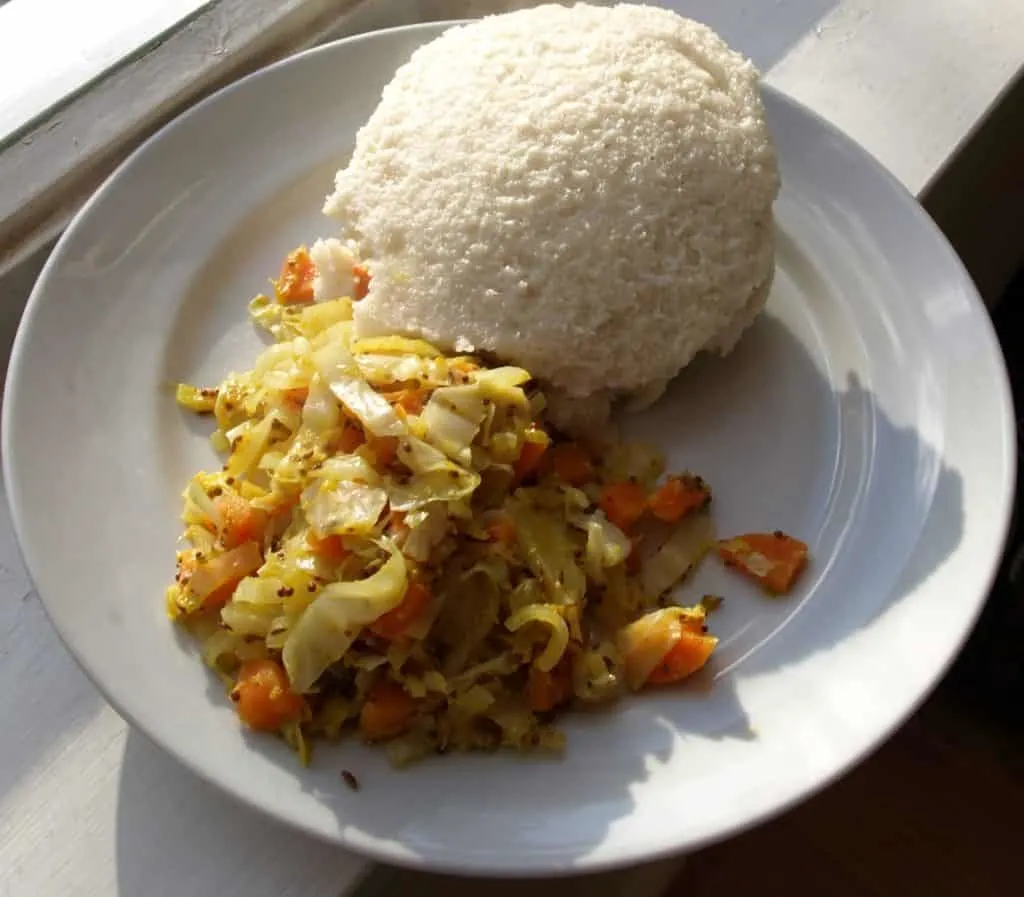 Ubugali is the local porridge made from cassava flour. It is yummy and full of health benefits. The butter added gives Ubugali a unique taste.
Matoke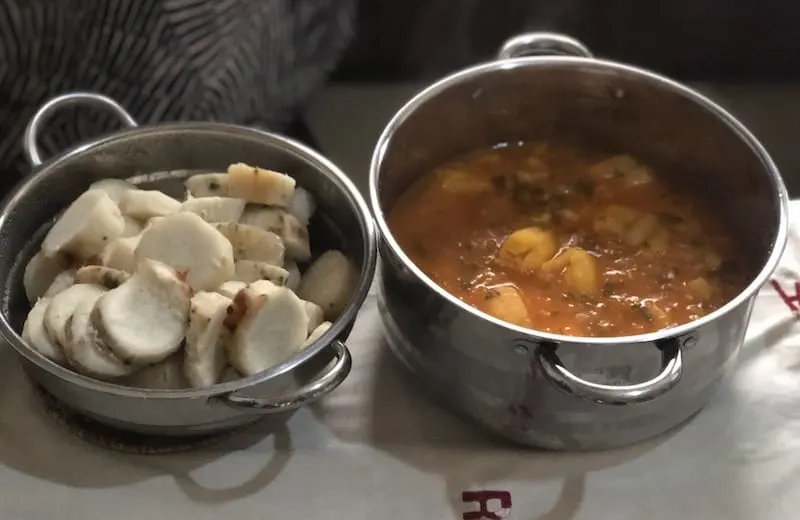 Rwanda and Uganda produce bananas in large quantities. Matoke is made from bananas, fried with onions and seasoned with salt. Freshly ground spices give your matoke a hot-sweet taste that you'll enjoy.
You may have it slightly wet, or with a spoonful of raw vegetables. Some fried beef does the trick too.
Beans and Avocados with Boiled Sweet Potatoes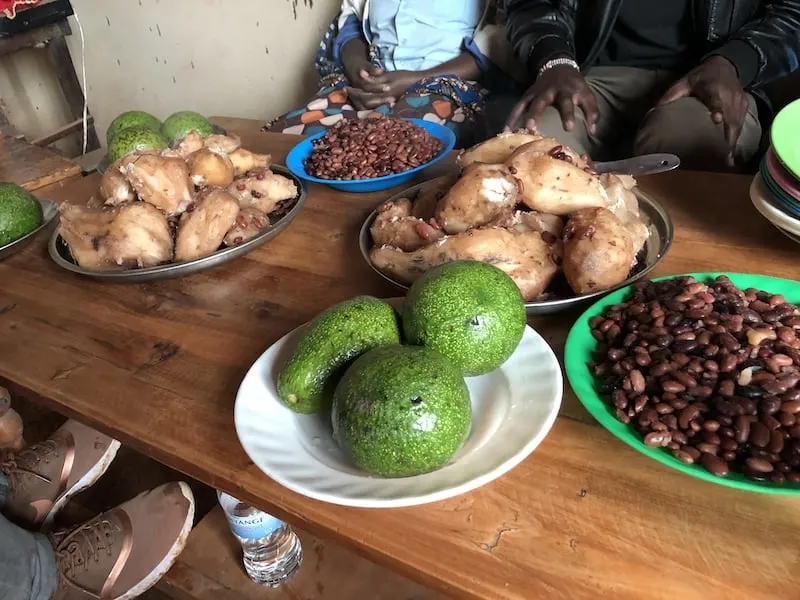 This is a very simple meal but often eaten. The components are boiled sweet potatoes, cooked beans and fresh avocados. There are a LOT of avocados in Rwanda and they're eaten regularly. These aren't your normal avocados either – they're giant! There aren't a lot of spices or flavors used to make these but it's a filling, vegetarian meal.
Want to read more about visiting Rwanda? Check out my itinerary on an amazing trip with no gorilla trekking!