"Easy" often feels like a misnomer when it comes to Middle Eastern dishes so my goal with these items was to find things you could truly make easily. These fifteen recipes require very little hands on time; they're either made in 30 minutes or less, in a single pan, or assembled quickly. Easy Arabic recipes are not so hard to find!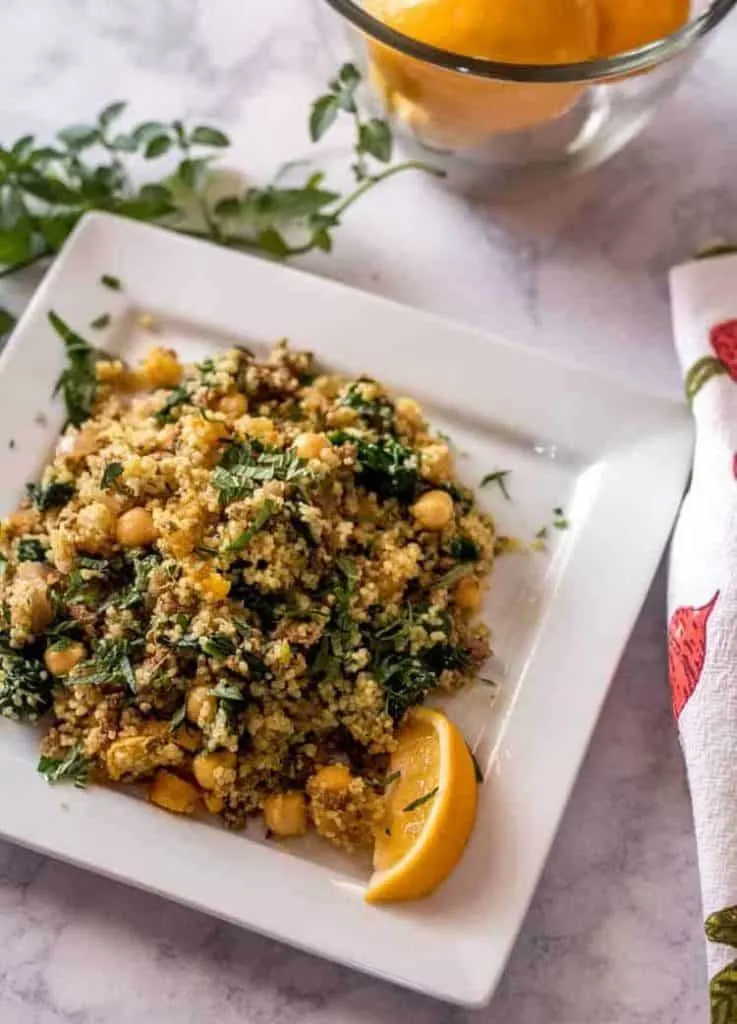 Lamb and couscous are both traditionally items that take a long time to cook but this recipe cuts down that time in a big way! If you don't have ground lamb accessible go ahead and use ground beef or ground turkey instead. It's also great eaten as leftovers as the flavors get even more time to combine.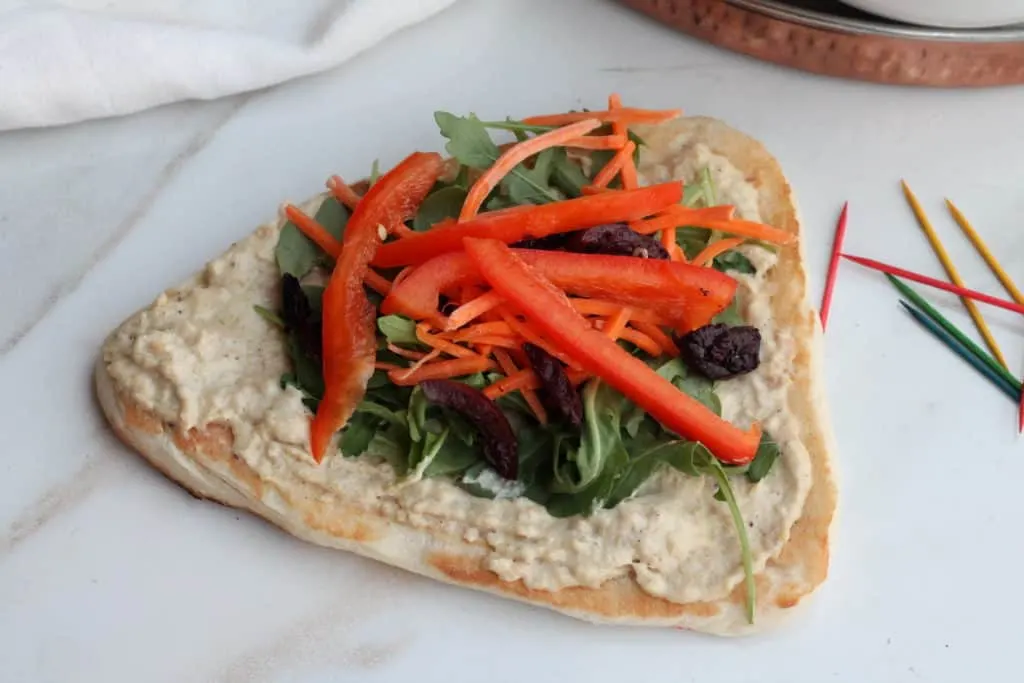 This is an incredibly fast recipe for a quick dinner or lunch. You can make your own hummus (recipe included) or go ahead and use store bought hummus to make it even faster to prepare. I think this would make a good lunchbox choice for kids too who can pick what they want to include in their wraps.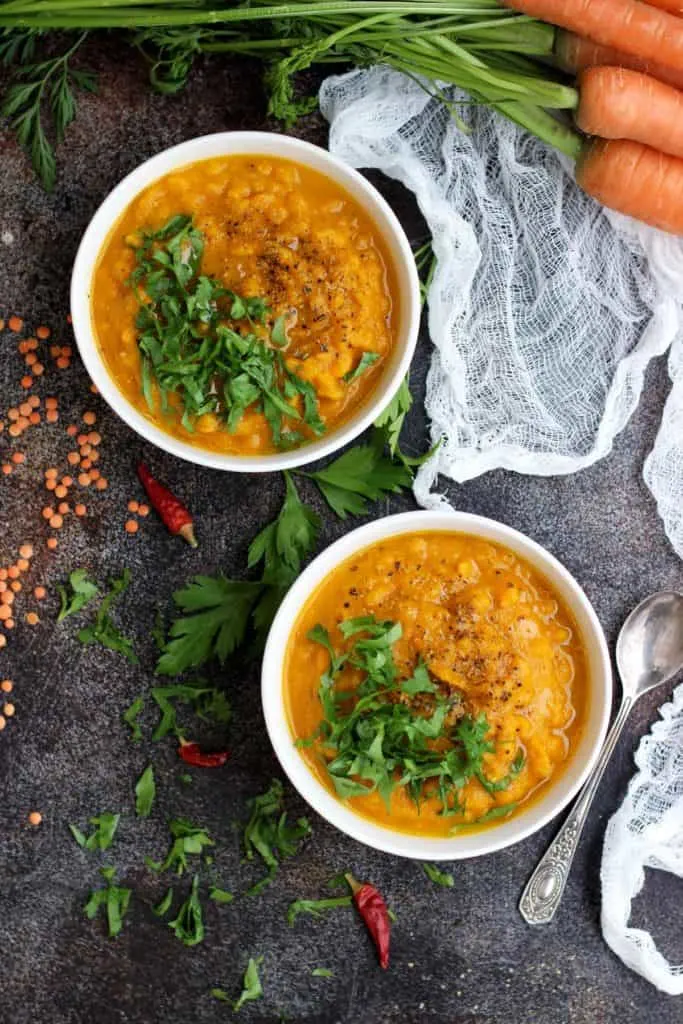 This recipe takes slightly longer to make as the carrots are roasted to bring out their natural flavors. That being said nearly all the cooking time is hands off and the spices can be adjusted how you like them; add a little more heat or reduce it if you'll be feeding little ones as well. You also can leave this with some whole lentil pieces or puree it to be a smooth soup.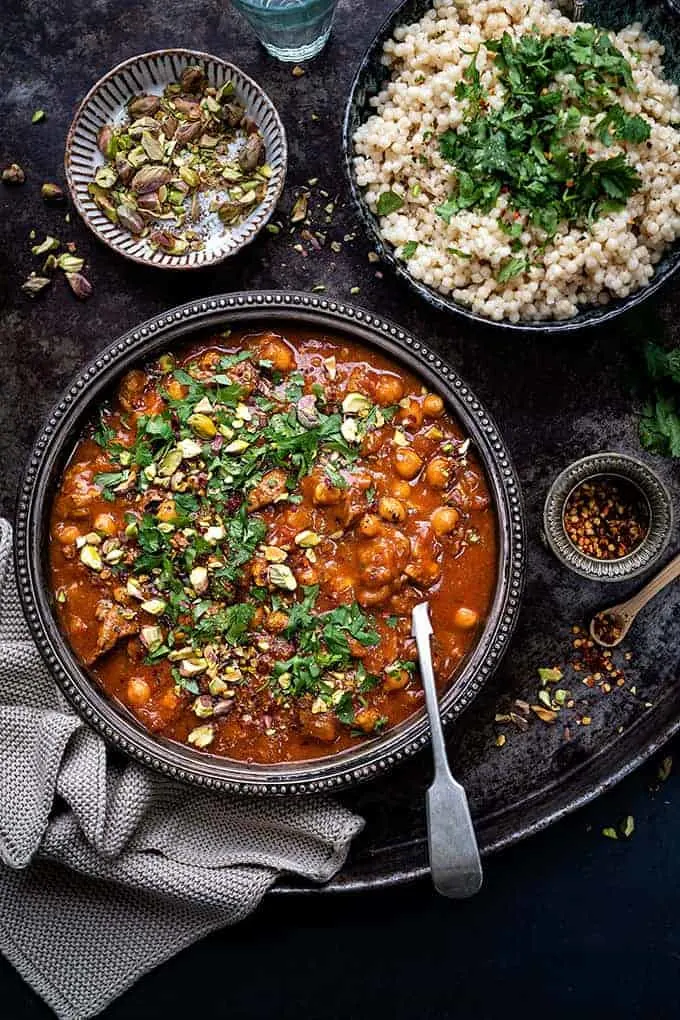 This recipe really isn't authentic (coming from a Moroccan point of view) but it is tasty and best of all it's quick to make! The recipe also includes some substitutions and ideas you can use to make this recipe your own. Use a pressure cooker to make this even faster and ensure the meat is tender.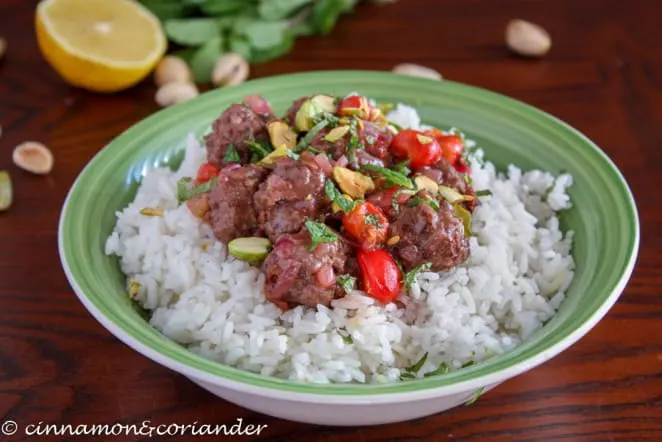 This fast meatball recipe can be paired with rice or filled in sandwiches for a tasty Persian treat. If ground lamb isn't your thing use ground beef or ground turkey instead. With just 45 minutes to prepare start to finish they're a great option – or make the meatballs smaller and reduce the cook time a bit more.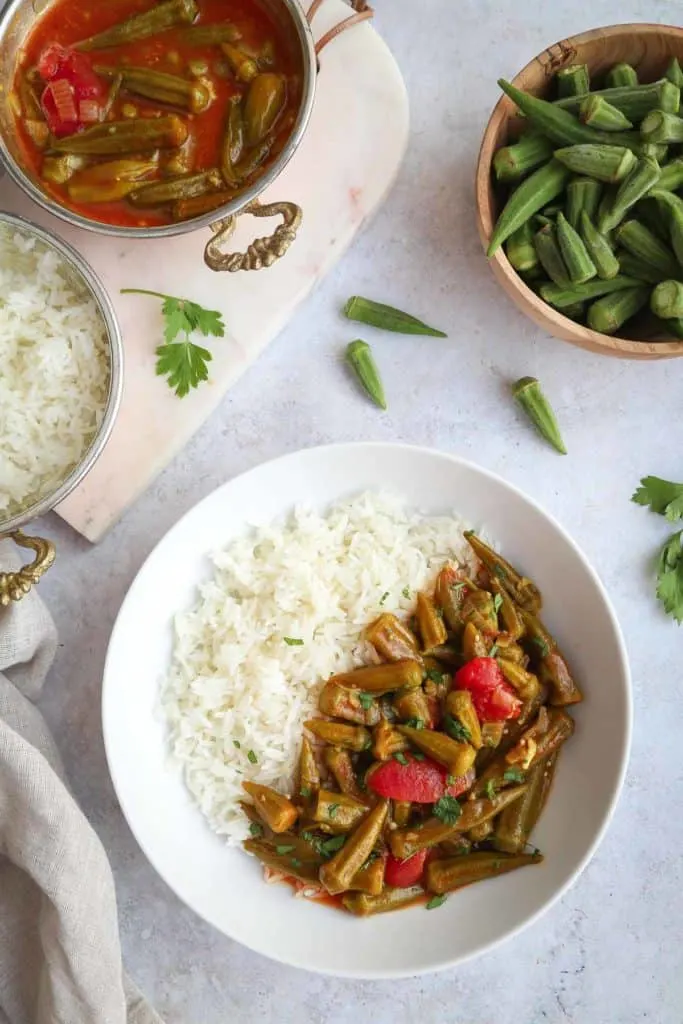 Need a delicious Middle Eastern vegetarian main dish in 30 minutes? This is the recipe for you! Fresh okra is used in this recipe though you can also use frozen okra as well. I'd suggest sticking as close to the cooking time as possible as the longer this cooks the more the okra breaks down leaving an often undesirable texture.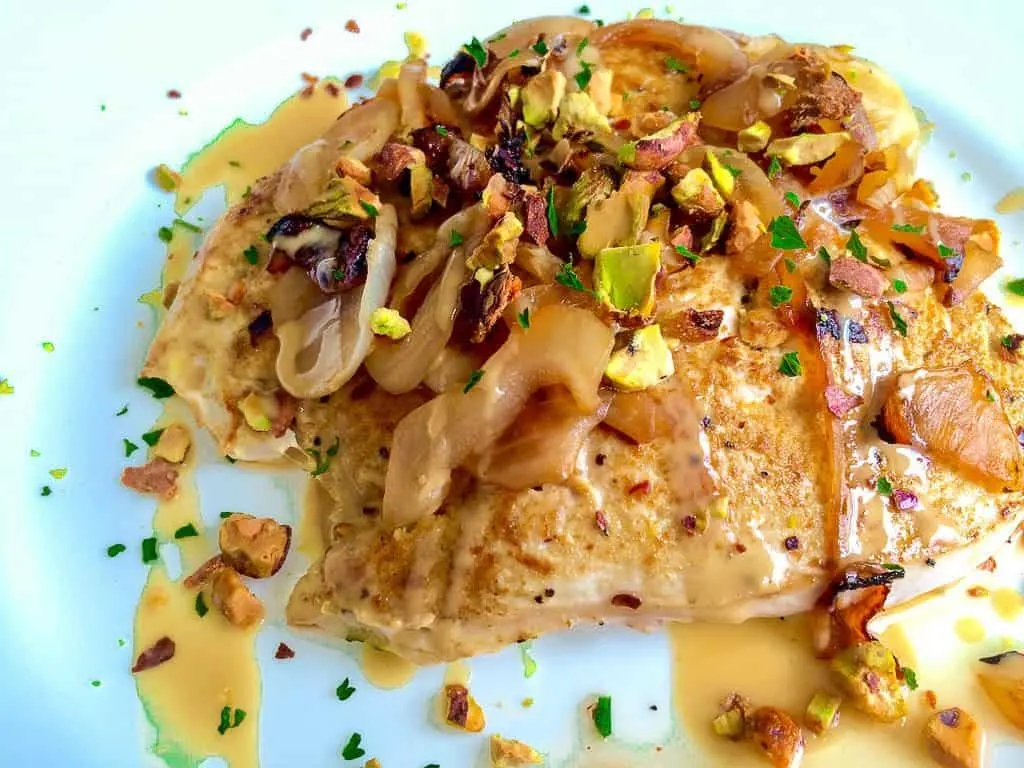 This recipe looks delicious – and complex so will you believe me when I say it takes just 30 minutes to make from start to finish? I also happen to love the recipe uses chicken breasts because my kids won't touch dark meat. Pair it with one of these great Arabic rice dishes and you've got yourself a meal!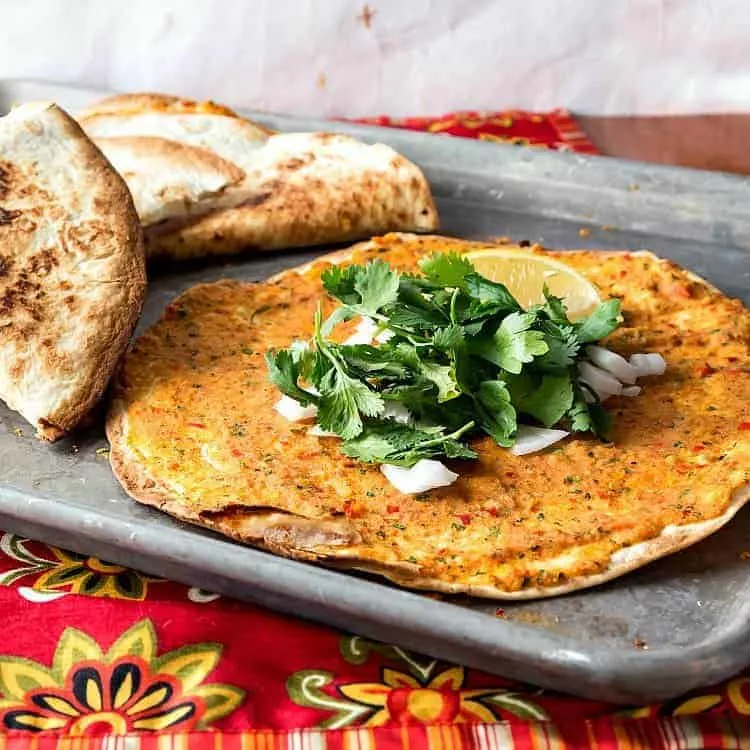 I love the original lamajoun so this recipe is also exciting – especially because it's super fast to make and could easily be made ahead for a lunch. Not to mention it's customizable based on your tastes or your picky kids. This recipe uses simple tortillas for the bread but if you have access to pita bread or lavash I think it would be even tastier.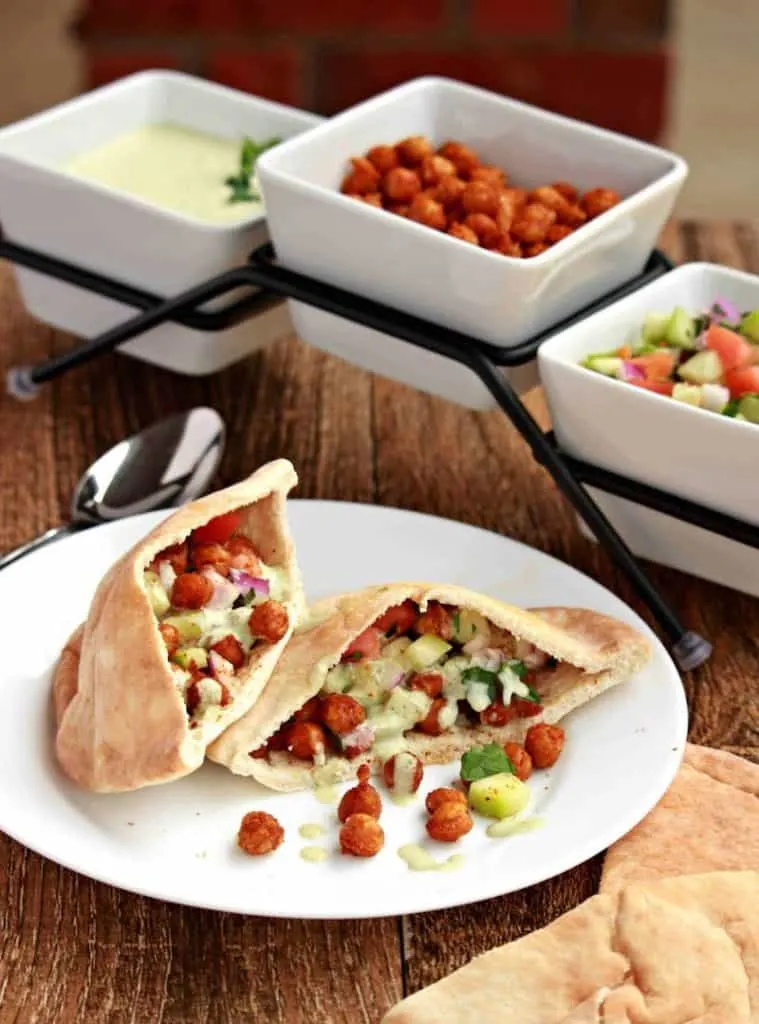 Roasted chickpeas are not only delicious but quick to make and full of protein. Instead of making meat shawarma this recipe uses chickpeas to create a tasty meal. Pair it with a salad or rice dish for a full meal – or eat them alone packed with vegetables.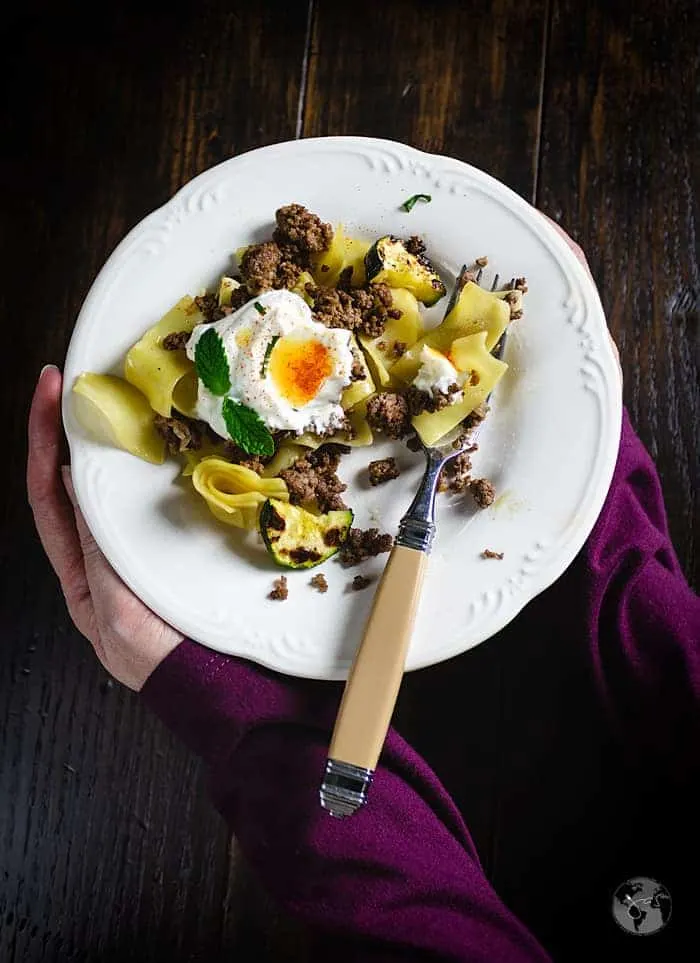 With just a few ingredients – that you likely have in your fridge and cabinet you can whip up this dish in 30 minutes. Noodles, ground beef and a to die for garlic yogurt sauce it's a little bit of everything good! Leave out the meat or swap in crumbled, spiced tofu for a vegetarian option.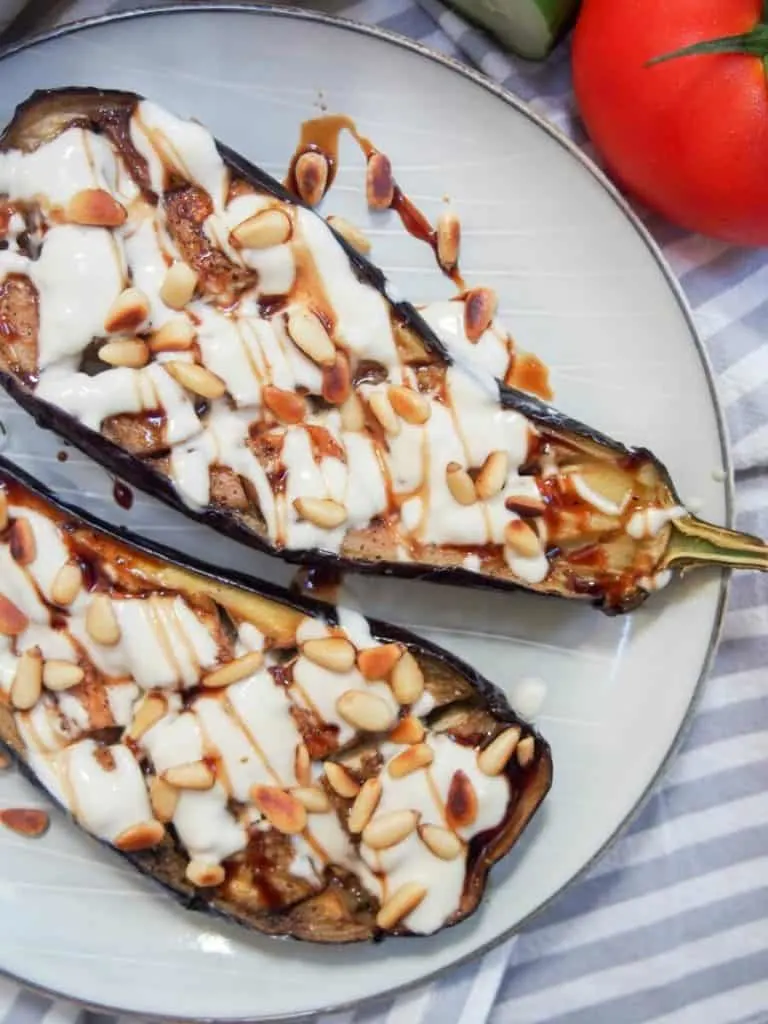 A simple vegetarian dish that will please even the meat eaters in your family! This recipe takes about 40 minutes but almost all of that is hands-off cook time while the eggplant is in the oven. You can eat it alone, pair with a rice dish or salad.
Instant Pot Pomegranate Molasses Chicken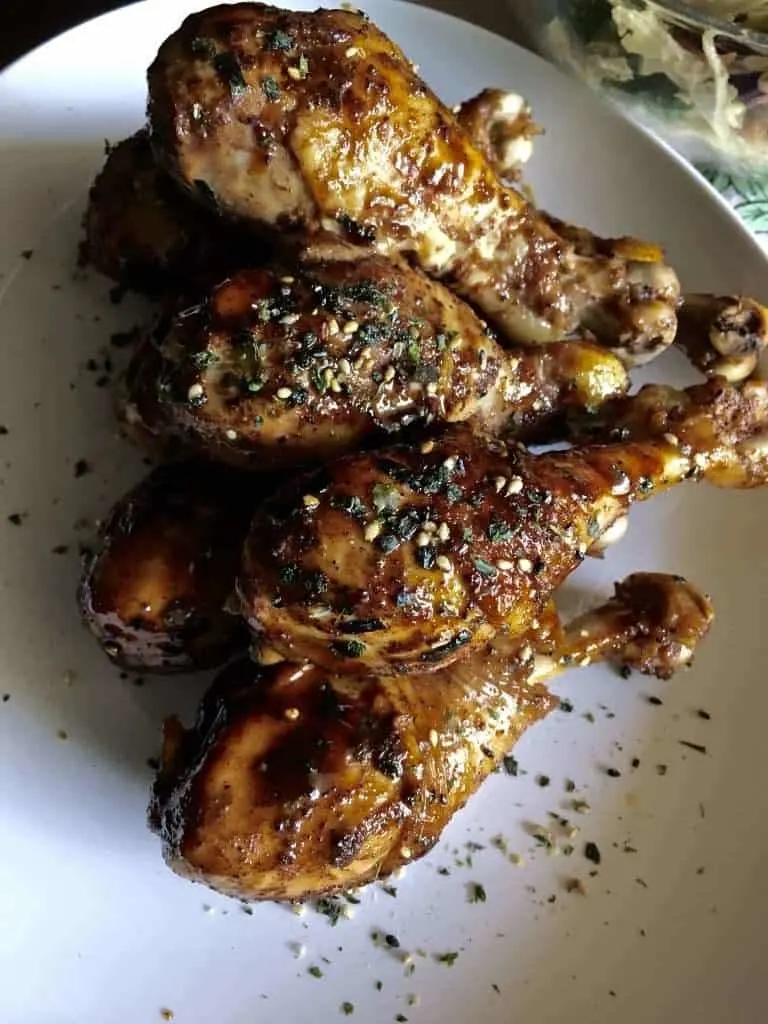 Truthfully I didn't know you could make something that looks this good in an instant pot! There's a lovely mix of spices in this recipe and everything is done in your instant pot – meaning you've got very minimal clean up. I also think it would be an amazing picnic or potluck dish!
I hope that you'll enjoy adding some of these Middle Eastern flavors to your meal plan and can appreciate how quick and easy they'll get on your table!