When you visit Marrakech, visiting the palaces – both and new – is a must. Not to mention, the hotels in Marrakech are like palaces. Here are the top 7 Marrakech palaces to add to your list of things to do in Marrakech while you're visiting this beautiful city.
It's worth noting that while Morocco is a kingdom, the Royal Palaces are off limits for visits and photography. The exterior is generally very plain, much in line with the Moroccan aesthetic of a modest exterior with elaborate interiors.
Palaces to Visit in Marrakech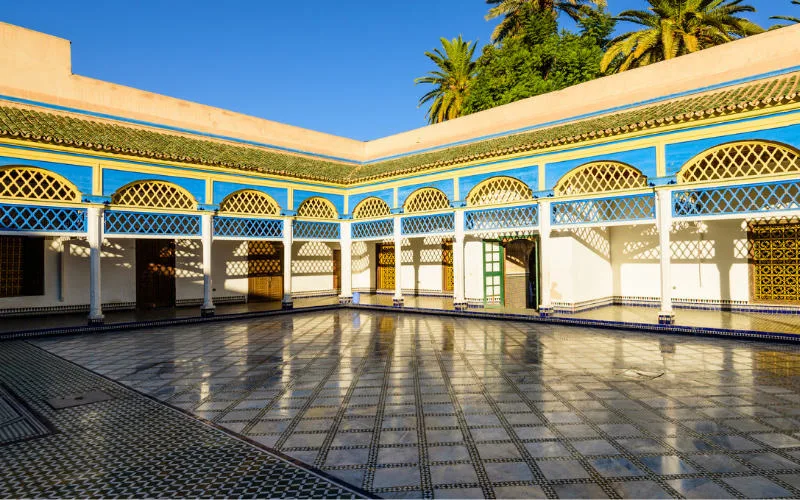 Sandwiched between the Mellah (Jewish Quarter), the Medina (the old city), and the Kasbah (where the royal employees once lived) is the Bahia Palace. When compared with other monuments and even homes in Marrakech it's not that old. It was built in the late 19th century in a style that attempted to capture Moroccan and Islamic styles in one building.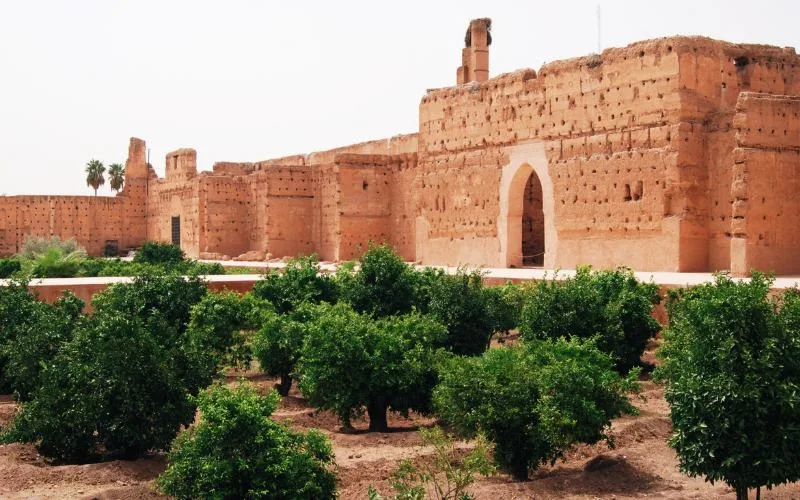 Translated as the "Incomparable Palace, El Badi Palace is a ruined palace located in Marrakesh, Morocco. Today it is a major tourist attraction in Marrakech and an exhibition space. You'll need to use your imagination to picture what it once looked like with what remains but there is still great architecture to see.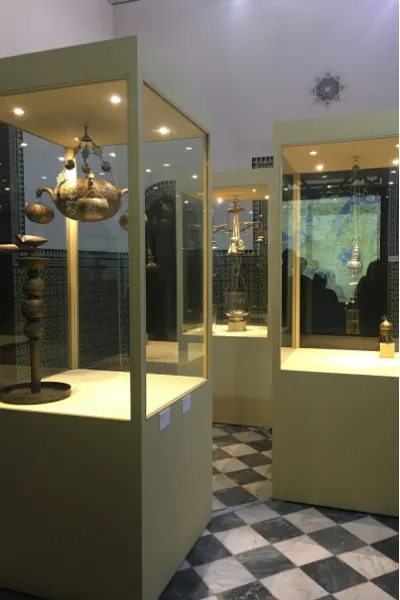 Known as one of the most beautiful places in Red City, you'll find the Dar el Bacha Museum near the entrance to the Medina of Marrakech. This was once the home of Thami El Glaoui, the pacha of Marrakech. The restoration project was headed by the National Museum Foundation, and the new museum opened in December 2017. This is definitely a place worth visiting.
Dar Si Said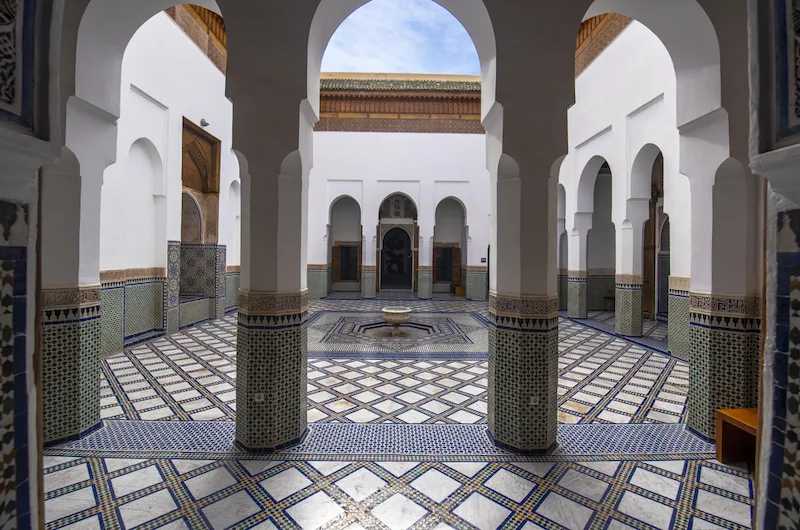 This palace is one of the latest builds of the palaces discussed above. Today it operates as a museum – it's been a museum since the early 1930's – and has been labeled as the National Museum of Weaving and Carpets. Of all the palaces of Marrakech this one is probably the least visited and most unknown. There are 400+ carpets on display inside. The architecture is similar to the Bahia Palace but multileveled.
Royal Palace Marrakech
This palace isn't open to the public; however, it attracts visitors because of its amazing fortified walls. There are two royal palaces in Marrakech, one that was the home of previous kings and one of the current. Both are operational. The older palace was a 12th-century fortress that was constructed by some of the most talented artisans of the time. However, this is one place you'll have to commit to memory as taking photographs is not allowed.
Palace-like Hotels in Marrakech
What would it be like to stay in a hotel where you'll feel like royalty? There are no shortage of riads and hotels that fit that definition in Marrakech. These three are some of my favorites.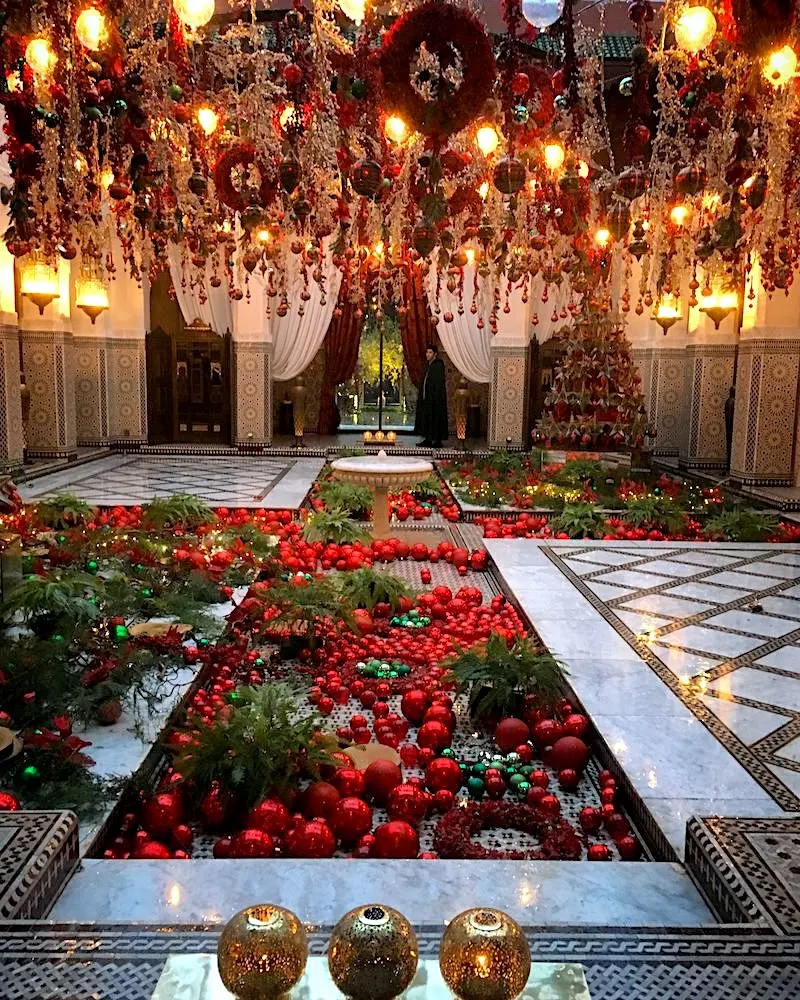 The Royal Mansour is one of the most beautiful hotels in Marrakech. It's where A-list celebrities and royalty stay. Whether it's a bit out of your price range to stay or because they're booked to capacity, you still can spend an entire day here and leave having had an amazing experience. Many people don't realize what the hotel offers to residents and non-residents alike.
A stay (or visit) to this hotel offers an adventure all on its own. From a ride in a vintage sidecar to a private tour of the desert and cocktails at sunset. You'll be glad you stayed here. They also offer relaxing spa therapies and rejuvenating workouts, as well as a bird's eye views over the Sahara Desert from a private helicopter.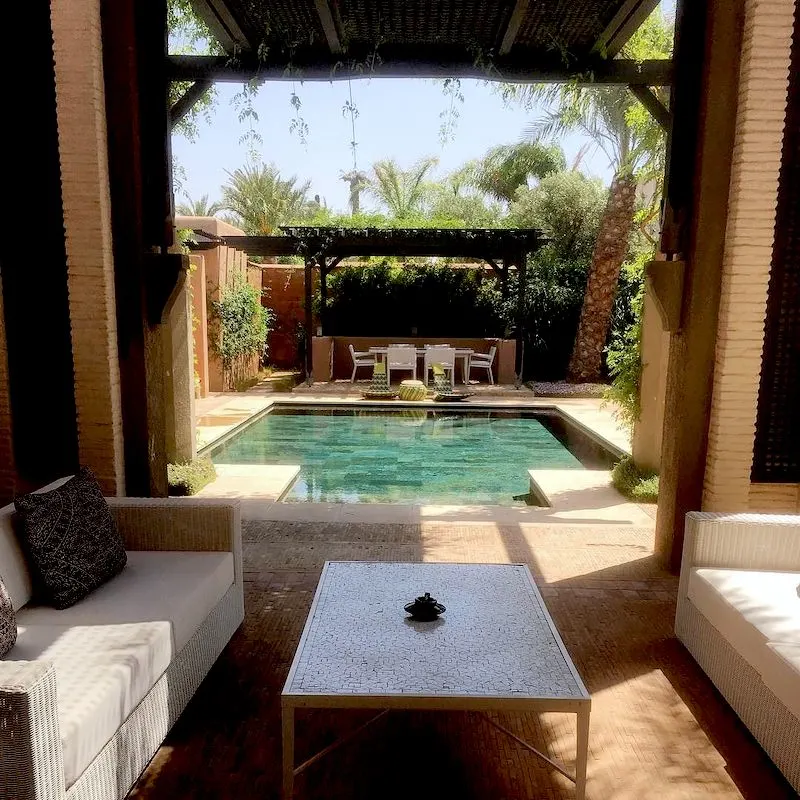 The Mandarin Oriental is a beautiful hotel set just outside the city center. While many of the more luxurious hotels are a long drive, this one will have you to the medina in less than 10 minutes. The hotel features private villa spaces as well as hotel rooms of various sizes. The pool area and restaurants are fantastic as well.