In Morocco it's almost unheard of to throw away old bread. Even though it is consumed at least three times a day, there is inevitably bread leftover. This bread is saved, reused if possible and if not, put into the garbage in a separate bag. It's then fed to animals. Instead of letting these day-old pieces go to waste, why not give them a second life?
I've gathered together several different recipes and ways to use bread that has gone a bit stale to make sure you're not wasting what you have on hand.
What can you do with old bread?
It turns out you can do quite a lot! I have aways known to use old bread to make bread pudding. It was a standard dessert recipe in our house. I didn't realize how many variations of the recipe were out there!
While many of these recipes use bread, you could use old bread rolls or really any type of bread to make them work.
Day Old Bread Recipes
Croutons
One of the staple old bread recipes is to make croutons. Even if your bread is more than a day old (think 3 or 4 days) you can make croutons that are going to be eaten right away. I like to keep mine out on the counter for a few hours uncovered before I make these just to dry them out a little more.
Garlic Croutons from Beyond the Chicken Coop
Italian Seasoned Croutons from Aimee of Like Mother Like Daughter
Homemade Croutons from Modern Christian Homemaker
Bread Pudding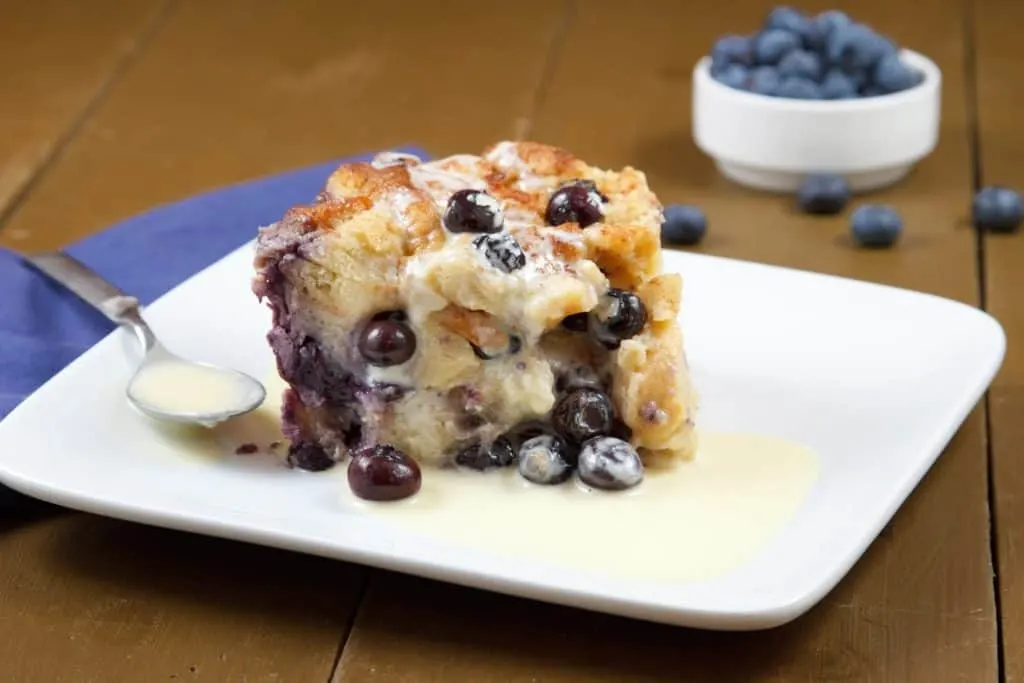 These recipes using day old bread are mostly sweet and a little savory. There are countless ways to make bread pudding but the base is always old bread. I have tried making it with fresh bread and have found it does not work as well as older, drier bread does.
Blueberry Bread Pudding with Cream Anglaise from Ask Chef Dennis
Toffee Bread Pudding from Crumbs and Chaos
Banana Bread Pudding from The Typical Mom
Croissant Bread Pudding from The Culinary Life
Gluten-Free Orange Almond Bread Pudding from The Culinary Life
Easy Bread Pudding from Easy and Delish (check out the flan like final product on this bread pudding)
Slow Cooker Spiced Pear Bread Pudding from Snappy Gourmet
Breakfast Bread Pudding for One from One Dish Kitchen
Leek Bread Pudding from Fifteen Spatulas
Cranberry Pistachio Bread Pudding from Taste, Love, and Nourish
Slow Cooker Pumpkin Bread Pudding with Quick Caramel Sauce from The Foodie Dietician
Mushroom and Leek Savory Bread Pudding from Confident Cook Hesitant Baker
Spinach Pesto Cheddar Bread Pudding from The Schizo Chef
Side Dishes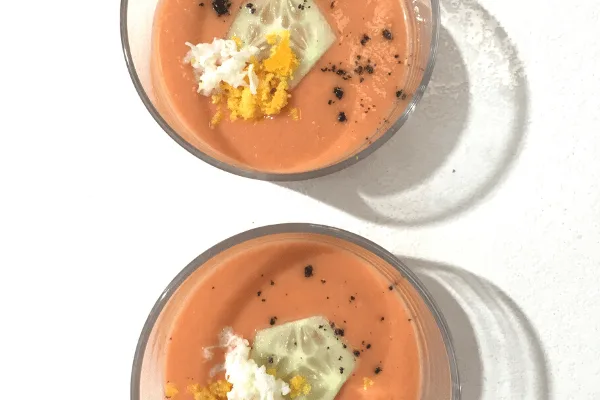 Wondering how to use old bread without even knowing there's bread involved? Some of these recipes are a great way to do just that!
Salmorejo – Spanish Cold Tomato Soup
Ajo Blanco – Spanish Cold Almond Garlic Soup
Ribollita Stew from krumpli
Old Fashioned Bread Stuffing from Food Meanderings
Stuffed Bread Rolls from Spice up the Curry
Main Dishes
How can you use old bread in your main dish recipes? So many ways! From salad recipes to pizza and even french toast here are a few items you can make today.
Bread Pizza from Veg Dishes of India
Strawberry Stuffed French Toast from Champagne Tastes
Nutella and Dark Chocolate Stuffed French Toast from Chocolates and Chai
Spaghetti Stuffed Bread from The Mighty Mrs
Israeli Panzanella Salad from What Jew Wanna Cook
Panade with Swiss Chard and Onion from Farm Fresh Feasts
Austrian Beef Bread Dumplings from Masala Herb
Mediterranean Strata with Olives, Sundried Tomatoes and Feta from Hello Little Home
Sweet Potato Casserole with Black Beans, Kale and Buckwheat from Happy Kitchen
Vegan Gur Cake from The Fiery Vegetarian