One of Moroccans favorite drinks is an avocado and almond smoothie – especially during Ramadan. I have never loved the smoothie as is but with a few adjustments, this smoothie bowl is much more my style. I love making smoothie bowls for brunches and especially when we have guests because it's always fun to have a customizable item on the table.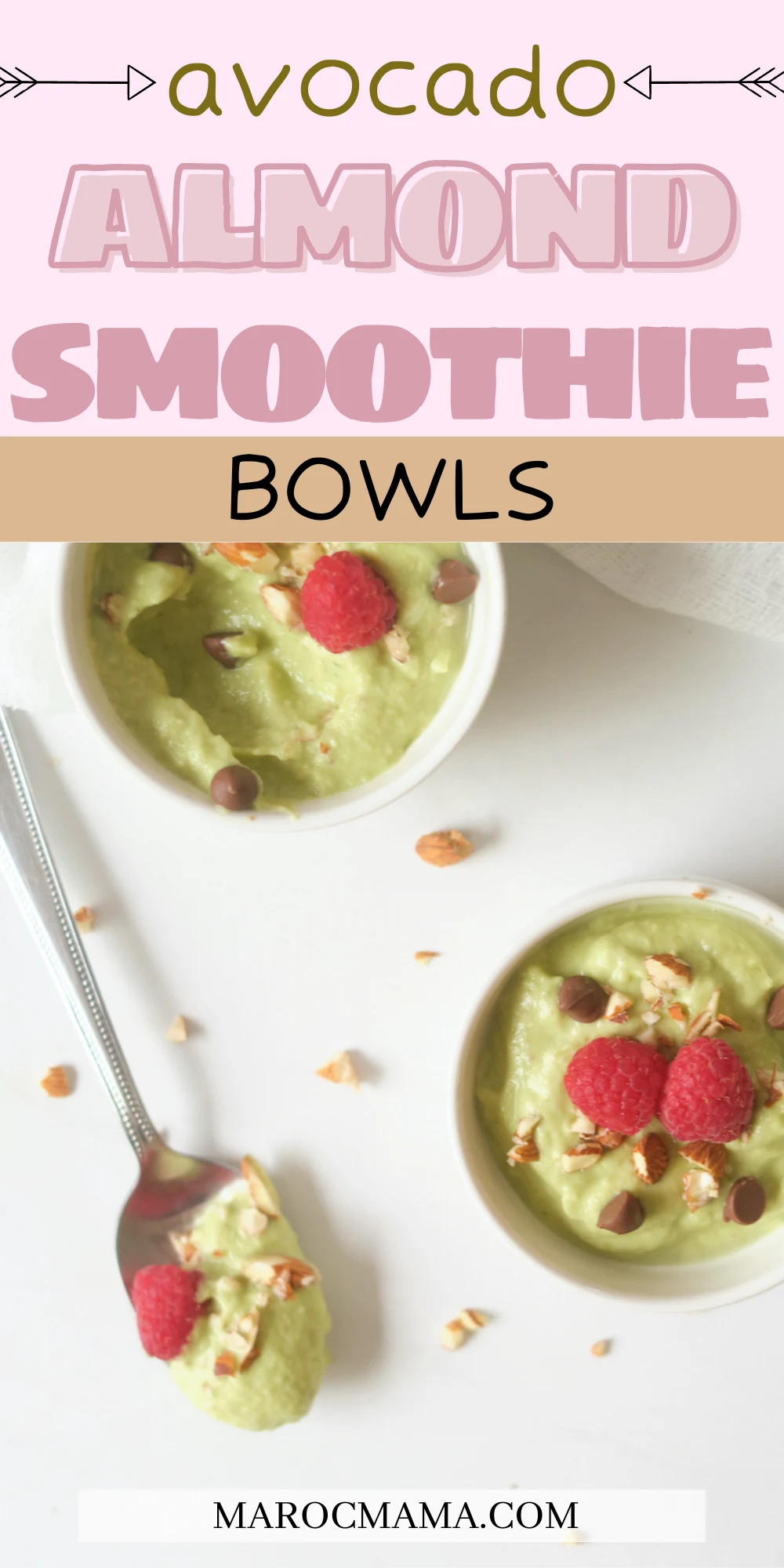 What Makes a Smoothie Bowl Different from a Smoothie?
Thickness. To get the base of this smoothie bowl you need to make sure the base is thick and creamy. You have two options. One is to use more avocado and the other is to include a thick yogurt. If you're opting for a vegan option than the extra avocado is the way to go.
You could also include a frozen banana if you want to bulk up the base and don't want to add yogurt.
Which Toppings Can Be Added?
You can really add any toppings that you would like. That's one of the best things about these bowls. Whip up the base and then customize how you'd like. Some ideas for toppings could be;
sliced bananas
fresh raspberries
fresh blueberries
toasted coconut
toasted almonds
dark chocolate chips
Yield:

1 large or 2 small bowls
Avocado Breakfast Smoothie Bowl
Take the classic Moroccan avocado smoothie a step further with these smoothie bowls!
Ingredients
1 large ripe avocado
1 cup almond milk (vanilla is great)
1 tsp sugar or natural sweetener
1/4 cup Greek yogurt (optional)
Optional Toppings for Smoothie Bowl
fresh raspberries
toasted almonds
toasted coconuts
toasted granola
dark chocolate chips
Instructions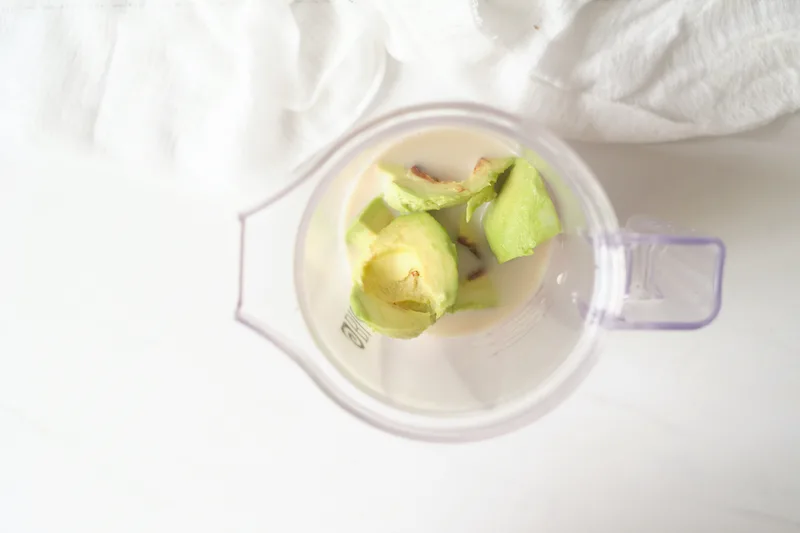 Cut the avocado in half and remove the pit.
Slide the avocado fruit from the skin and place into a blender.
Add the milk and sugar and blend until there are no pieces of avocado remaining.
If you want a thicker consistency, add the yogurt at this point to get to the thickness that you'd like.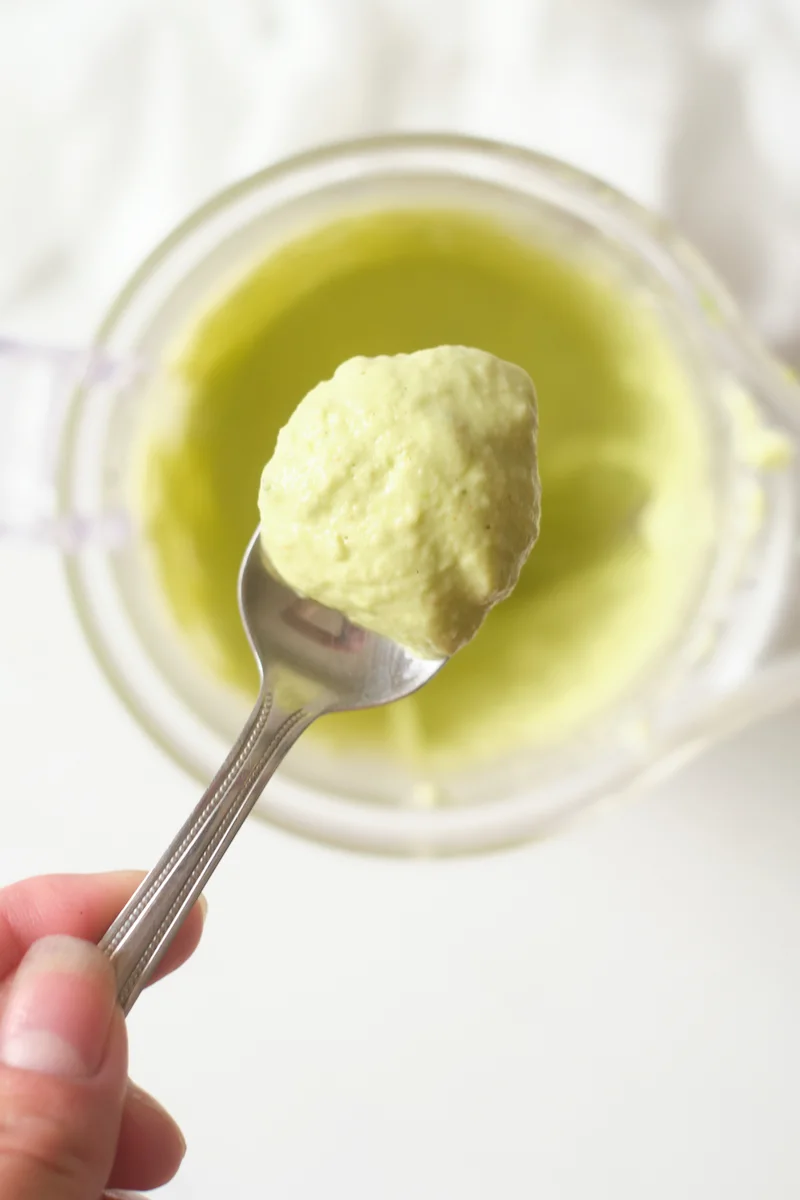 It is very important that the avocado is ripe or else it won't blend well. The consistency should be thick but smooth. You can add more milk if you prefer a thinner smoothie.
More Smoothie Bowls to Try