Nestled on the southern coast of Morocco between tourist-friendly Agadir and surfers' haven Taghazout, Aourir is a buzzing little village to visit for a truer authentic feel, but still with the conveniences of mid-sized cities. On Wednesdays people come from miles away to visit Aourir's souk and on the weekends, many Moroccan families take the short drive up the coast to have "country" tagines at the strip of restaurants a short walk from the beach. Here are some of our favorite things to do in Aourir.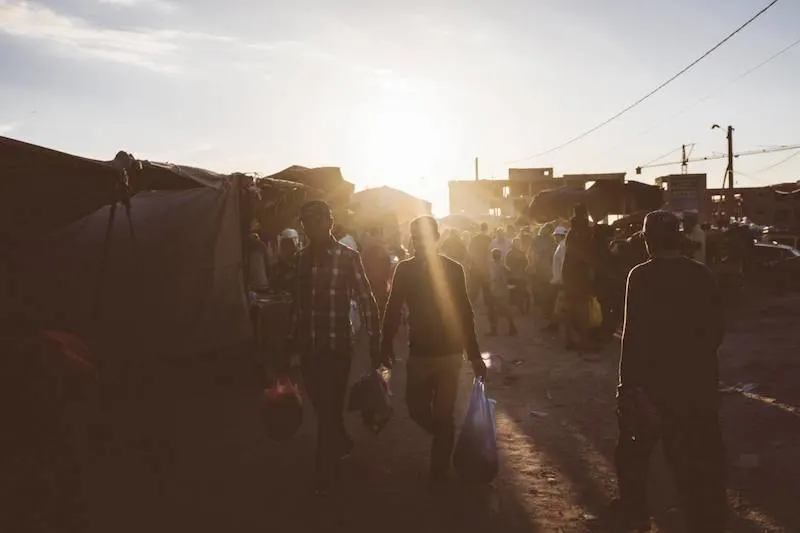 1 – Wednesday Souk
Not only is the souk your place to get gorgeous fresh produce for the week, but you can also find handmade Berber rugs at better prices than in the city. Of course the souk has everything else a souk should – freshly ground spices, olives, traditional Moroccan clothes – as well as a second hand market that can be fun to poke through. The souk opens early and closes late, supposedly the best bargains are to be had at either end of the day.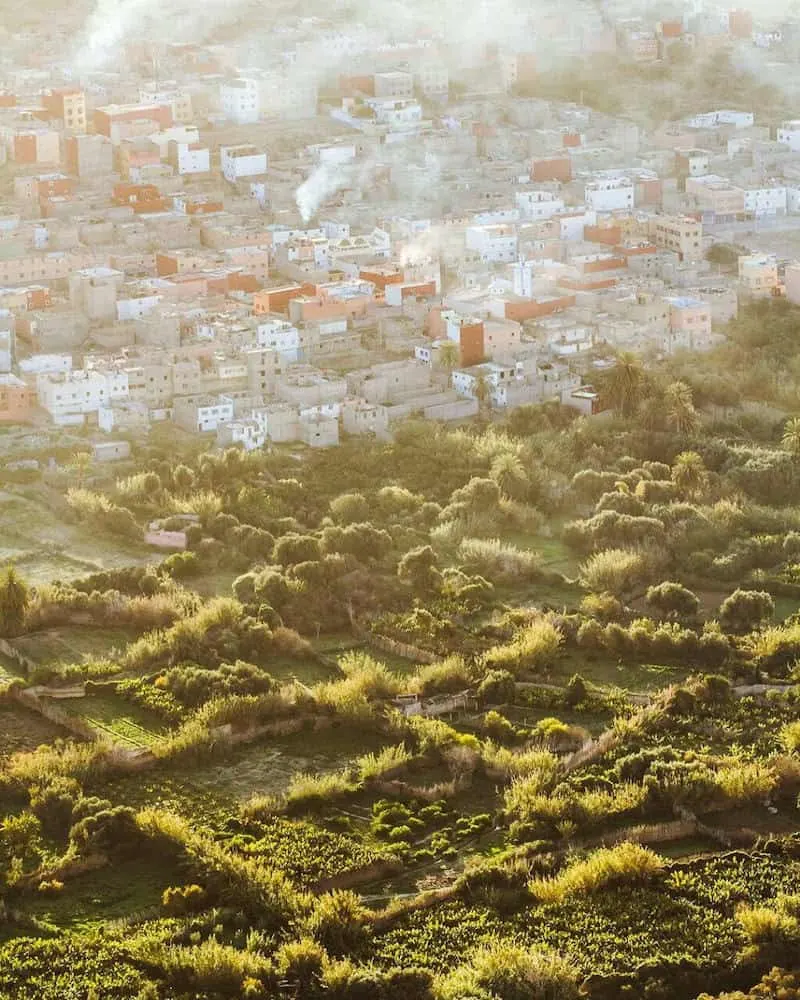 2 – Hike Among the Argan Trees
Having been inhabited for centuries, the soft rolling hills surrounding Aourir are sprinkled with families' nutty argan trees. You can hike along the paths between the properties, finding yourself among wild irises, varieties of cactus, passing goat herds and depending on which top you aim for you'll have a gorgeous sweeping view of the Atlantic coast. Guides are also available to walk with you if you like.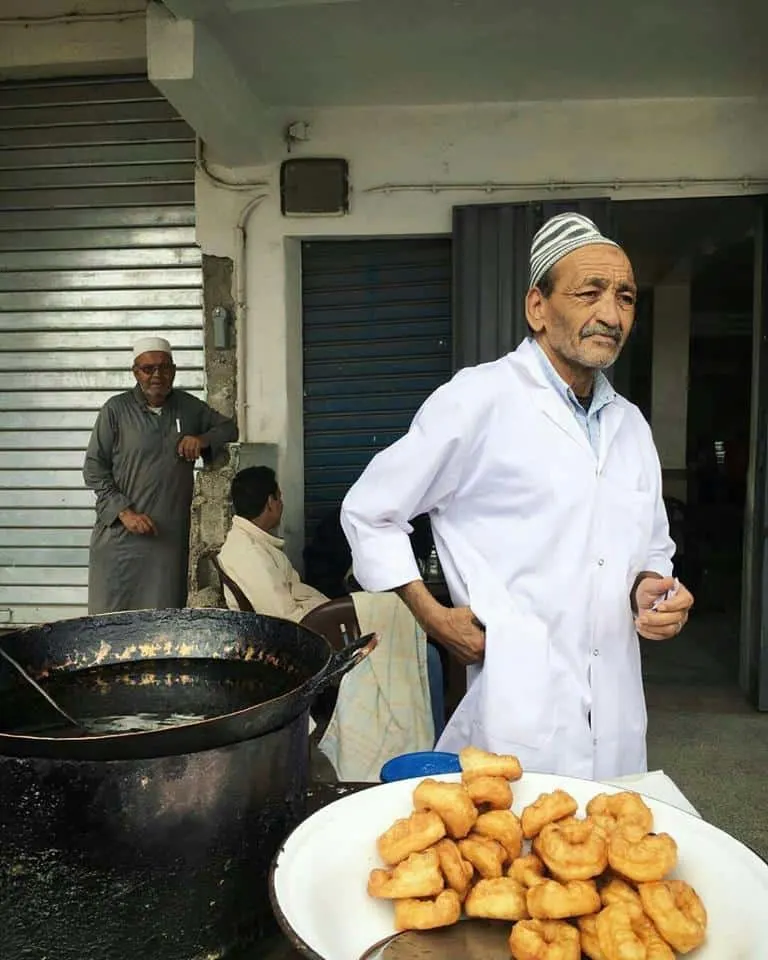 3 – Eat Like a Local
The "beldi" or free range country chicken tagines are really good, but we also love the mixed barbeque. Simply seasoned and served with grilled onions, tomatoes and "tafranout" wood-fire bread, the mix of hamburgers, chicken, beef and/or lamb kebabs, and sausages is a meal to satisfy meat-lovers. For desert go across the road and get a bunch of "beldi" – local, organic, extra sweet bananas – this is why Aourir is known as "Banana Village." They will be the best bananas you ever have.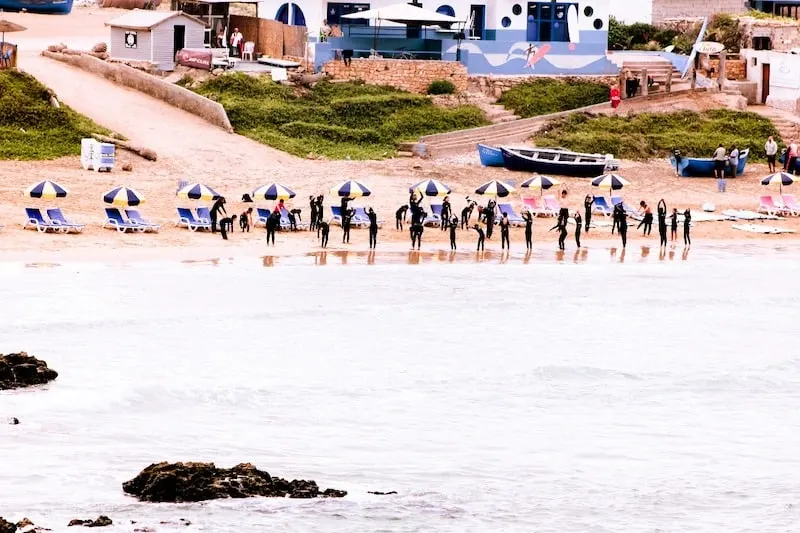 4 – Quadding
Technically you rent your 4×4 buggies in Tamraght, the town Aourir bleeds into, but for a two or more-hour tour, you'll ride through Aourir's dry river bed and mini oasis into the argan forest-like hills then back down to catch the sunset along the beach. Longer rides stop off half way through for minty sweet tea to recharge.

5 – Day Tripping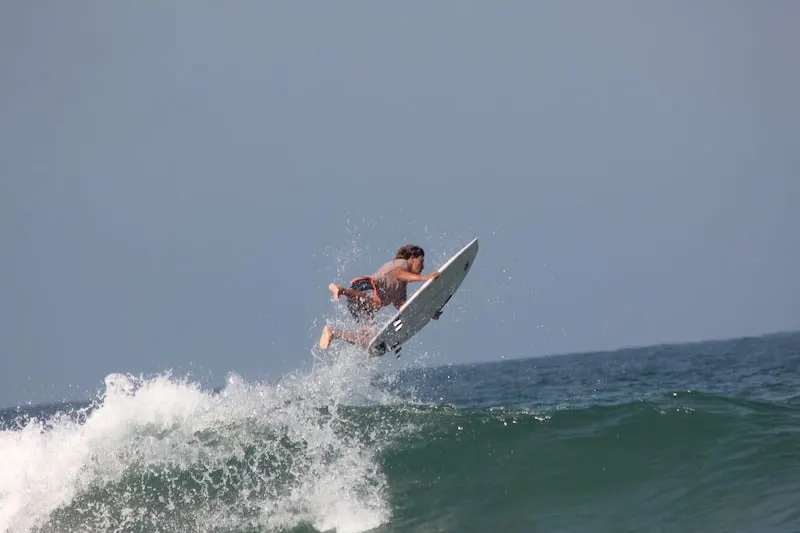 If you can stay longer than a day in Aourir, there is still plenty more to do a short drive away. Just twenty minutes up the coast is a full-scale water park, and two more hours up is "Wind City" the ancient walled town Essaouira. Another option for day tripping is by water! Smaller fishing boats are available to rent in Taghazout, while there are a few chartered boat rides in the Agadir marina.
Digital Nomading:
Aourir has a unique coworking space made by locals for everyone. Highspeed internet, kitchen access, quiet and common rooms, the Amsmoon makers collective is a non-profit organization that naturally evolved to an
open office space
. They also provide various workshops for their creative and entrepreneurial community, and programs for women and high school students. Their mural-sized recreation of Van Gogh's Starry Night always makes a beautiful "insta-moment." Call for business hours 212 528 315 702 Whatsapp +212 628 877 196
View this post on Instagram

One last tip: Skip fresh seafood on Sundays, it's the local fishermen's day off.

How to Get to Aourir
It's very easy to get to Aourir from Agadir taking the #31 or #33. Grand aka White taxis are also only 7-10 dirhams from Agadir to Aourir. The town is small enough to do most looking around via foot, and you can stop to refresh yourself at one of the bakeries with a "panache" fruit smoothie.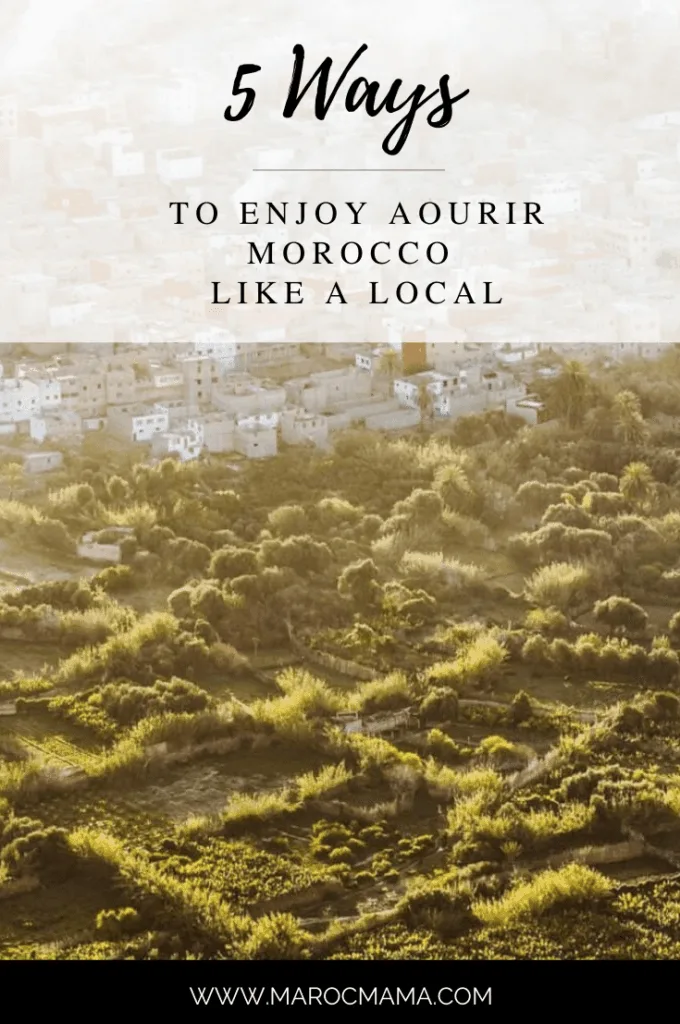 Photo Credits:
Ibrahim Iataren