I was thinking a few weeks ago that I hadn't done an update post on living in Morocco so when I sat down to count and it came out to 40 months since we moved here I was a little knocked off my feet.
40 months?
Really?
It seems like we just got here! I think this is a combination of being very busy and having finally settled in and finding our routine.
Six months ago we started to talk about what our next step would be. Would we stay here for the foreseeable future, would we return to the US, or would we move on to another country?
We really didn't know. But then the US election finished and it was clear to us that we wouldn't go back to the US, not for the near future. One decision made!
This was a turning point. We hesitantly went ahead with life before this decision. We made small purchases to make our house a home, all the while I had in the back of my head this was just temporary.
But, with knowing we'd stay we had a new bed made, something that we really wanted. I also had new cupboards built for our kitchen. (I've got a post coming all about our home improvements and how to do it in Morocco). We began making long term plans and while I thought it would make me nervous, it actually brought a whole lot of inner peace.
The School Saga
Our boys are less frequent with their "I wanna go back to America," pleas. Our youngest has spent longer in school in Morocco than he had in the US and our oldest has spent as much time out of American schools as he spent there.
You might remember when we first moved we had to put him two years back in his education. This year we fought tooth and nail to get him moved up one grade. His teachers and school supported this but Moroccan school bureaucracy is a nightmare.
When you're nearly 13 and your classmates are 10 and 11 it's a blow to your ego. This was causing big problems at home. There is no way to get him back to the same grade as he left (he should be in 7th) because Morocco has a huge standardized test in 6th grade. He's much happier now and studying (and stressed out) for said test.
Our Marrakech Photo Shoot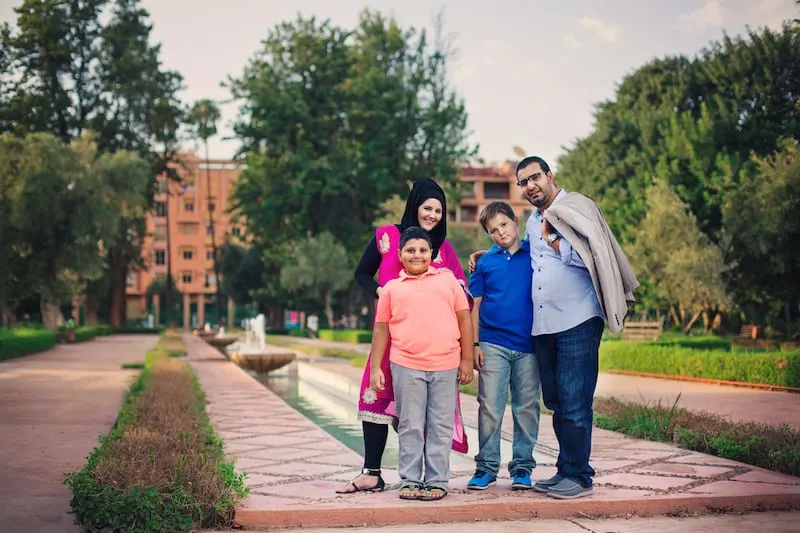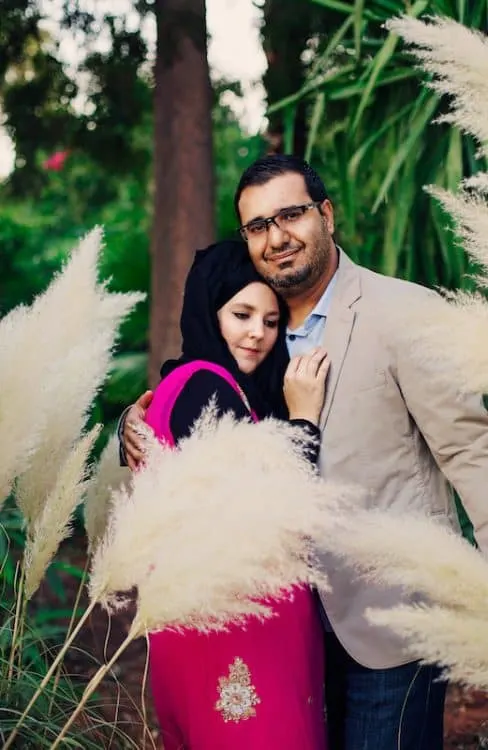 In September we had some family pictures taken by the very talented Alla Kishek, a fantastic photographer based near Marrakech (you can see them in this post).
We haven't had any pictures taken for a long time and I wanted to have something to send to grandparents back home. I so love how they turned out. Alla is an absolute gem, professional, and talented! I also love the idea of having pictures taken when you come on vacation! Get in touch with her to schedule a session when you're in Marrakech!
In my last update I answered some of the questions that people had for me about life in Marrakech/Morocco. So, I'll answer a few more of them in this update too.
On Moving to Morocco
Not surprisingly in the last month I've seen an uptick in questions about moving to Morocco and more people reading my posts about income in Morocco and my general advice about moving overseas.
The tricky thing with this is that I can't speak to everyone's situation. Moving for us was a good thing. We're happy with the decision but I know it's not like that for everyone. There are so many variables from the lifestyle you want to the needs of your family and a million other things in between that I just can't offer a one size fits all advice.
One thing I've come to realize is that life here, like life anywhere, is what you make it. It took me a really good two years (if not more) to feel comfortable here. I very easily could have given up in the beginning and wouldn't have felt bad about it.
So now my question to you is, I've thought about making a guide that is downloadable, about moving to Morocco – is this something you would want or would be interested in? Leave a comment or email me to let me know!
Working in Morocco
Another area I get a lot of questions about and unfortunately one I can't give you a clear cut answer for. Finding work in Morocco is hard. There is a lot of unemployment and traditional jobs are few and far between.
Can you speak and write Arabic, French and possibly English? If not your options are really limited. It's also hard if not impossible to secure a job before you arrive in Morocco, the same is true for schools and apartments. This time (and budget) should be included in your timeline.
Reading Morocco 2017
One more thing to note – I'm going to start a virtual book club in 2017! Each month we'll read a different book that is set in Morocco. I love reading and I know so many of you do too so I've picked some great books to enjoy. I'll also be adding in bonuses throughout the year for those of you that join me. It's completely free and just a fun way for Morocco + book lovers to do something fun.. If you're interested, join me by subscribing below – I'm so excited about this!!
So here we are. Ending 2016 with our plans to stay here for awhile. One thing I have seen so far in the survey results is that people want to read more about life here in Morocco. I was a little surprised by this but I am going to do my best to give you more personal experiences and information!