In less than week we'll be embarking on the final leg of our move to Morocco. What an interesting few months it has been. This probably won't be my last post on the moving process but are my thoughts before take-off. I've gone through a tidal wave of emotions sometimes one at a time, and at others all at once. I went into this feeling very prepared and organized and I've learned one very important lesson; I'm a control freak and nothing about this process allows for that. There are so many things that are completely out of our hands and I have had many friends who have been through this remind me to just take a step back and let things happen as they're meant to. Aside from these lessons about my personality, here are four thoughts that apply to anyone.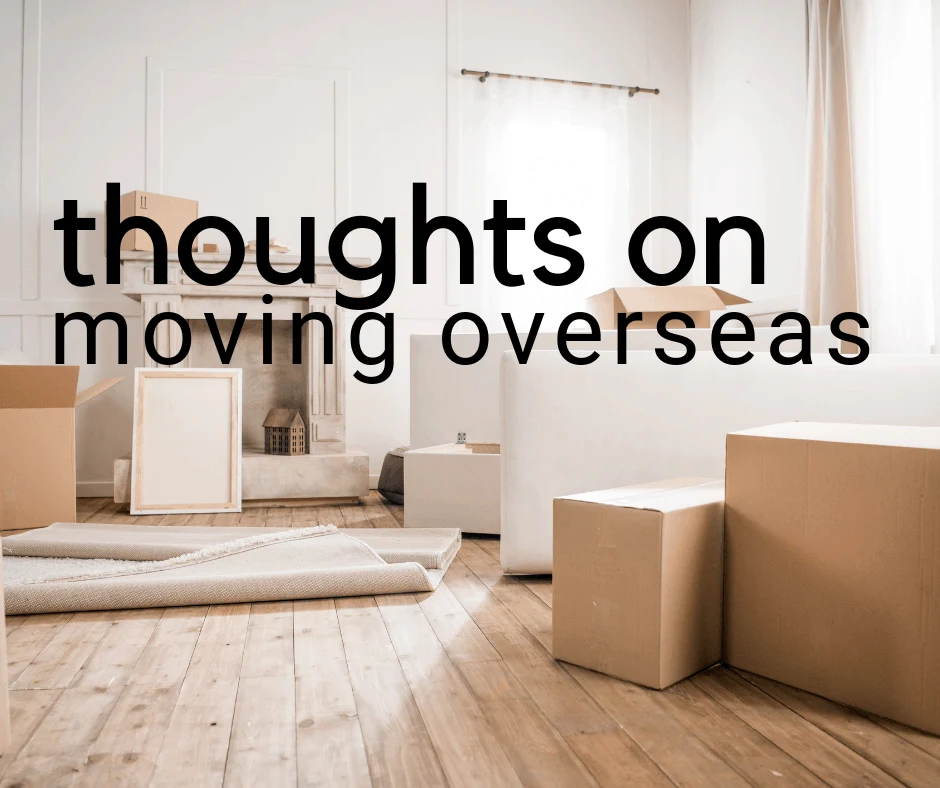 The "Stuff"
I'm attached to very few material objects, but I was shocked at how much "stuff" we've accumulated since our last move (only 4 years ago!). Having a plan for what to do with the stuff is critical. We sent some things ahead of us through a shipping container (no not a whole container!), other things we moved into a storage shed, and we got rid of even more. I waited to start getting rid of things. I should have started this much sooner. We had to sort everything into 4 piles; things for the totes (heavy things like books, kitchen things, winter clothes), things we would keep, things that would go in our suitcases (that we needed right away), and finally things to get rid of. We had a big garage sale and got rid of a lot of things like clothes, toys, and housewares that we wouldn't use again. I donated a LOT of clothes and toys (tax deduction!). This topic leads directly to my second point about patience. If you and your spouse have different opinions when it comes to dealing with your stuff, you really need to have a plan in place to deal with it.
Patience
I've lost my temper too many times to count, and it's not something I'm proud of. I've gotten angry too quickly with my husband and with my kids, and most of it simply boils down to stress, and my inability to control much of the process. I needed time-outs (I took very few), and I really should have scheduled my time differently. Moving is always a big undertaking but moving overseas adds in another dimension of crazy. There were too many things that were left until the last few weeks. We had known that we were moving 6 months before departure day…but most of the work was left for the last 6 weeks.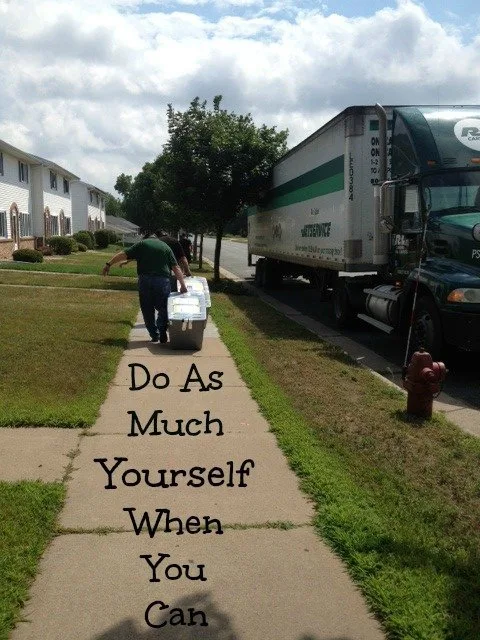 Do as Much Yourself When You Can
I've read a lot of moving advice over the last several months. Nearly everyone has fit into two categories a) they have a moving company who comes, takes their boxes, and moves everything to the new location and unloads everything – on someone else's dime (they're not paying for this, a company that's relocating them is) OR b) they are moving with just what they can fit in their suitcases. We fit a different category. We did as much as we could to save money, but we also wanted more than 2 suitcases of things with us in Morocco. 3 weeks before our departure we had International Van Lines come and pick up tote boxes. These will travel via ship to Casablanca where we will pick them up. We rented a storage shed for 1 year to put the rest of our belongings in. Next summer we'll come back and decide what to do with it – whether we'll stay in Morocco longer or come back to the US. For the sake of sanity I do think it might have been less taxing to pay someone to do more of the work. For the sake of our budget doing as much ourselves, and with the help of family was cost effective.
Saying Goodbye
A friend told me, don't spend your final weeks fighting and stressed, share them with the people you love and will be leaving. This was right in the middle of me on the verge of a panic attack. We've spent a lot of time talking with the kids to prepare them. I'm most worried about how they will handle the transition. There are a lot of things they are looking forward to but there are also things, and especially people, I know they will miss. Saying goodbyes is as much about preparing the people we love for our departure as it is for our own benefit. This is possibly the most important component of making such a big move. Spend plenty of time with the people you love, and don't forget to say goodbye.
I plan to write another post that gives a breakdown of the steps to our move. I also am considering a post that includes some financial information about what it really cost us to make this move and how the "unpacking" goes. I'm going to be available a little less often in the coming weeks, but don't worry I have had many great friends and bloggers who have stepped up to help me out. There are some seriously amazing guest posts coming your way! (and a few from me) If you've got questions leave me a comment and maybe I'll do a Q&A post to answer them.