What do you get when you put two globe-traveling, international families together? A whole lot of fun! When our friends from Pint Size Gourmets came to stay in Marrakech last spring we spent plenty of time together. As the days grew warmer and the kids got restless we looked for somewhere they could go to get outside and run their little hearts out.
When it comes to things to do in Morocco with kids, there aren't many places for kids to play in a safe, open environment. I mentioned Terres d'Amanar (and that they had zip lining) to Wendy as an option and immediately she said, "let's do it!"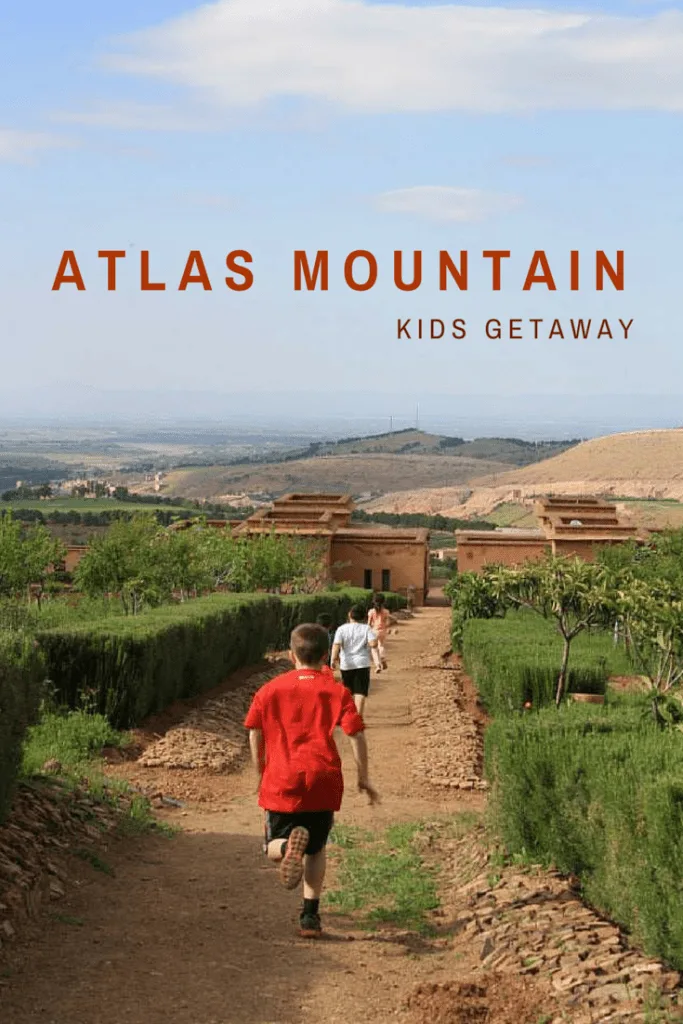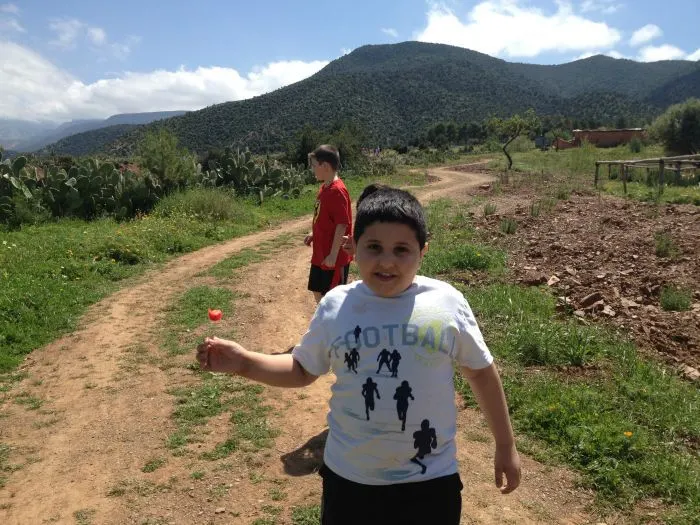 We booked rooms over the weekend and couldn't wait to surprise the kids. Terres d'Amanar is in Tahnaout, a village about 45 minutes from Marrakech. They do have transportation that can come and pick you up in Marrakech but as we both had cars this wasn't necessary. The road to the resort from the main road was a bit of a challenge to navigate in our small cars, it probably is better suited for bigger SUV's than our Peugeot. But we made it. Being in the Atlas Mountains is one of my very favorite things. Truly. I can sit for hours and just soak it up. I think we were all impressed with what we found.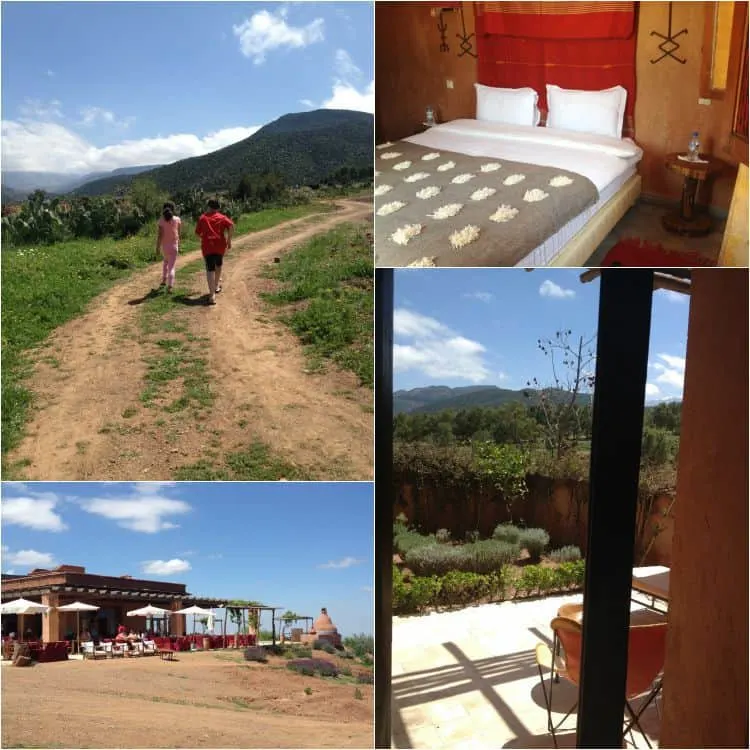 There weren't many people here during our stay, I think due to it being early in the season but that was great. There were so many activities for the kids to do they almost didn't know where to start. Once we checked into our rooms we set off to find lunch and explore. It wasn't a huge surprise to us when the kids chose to try the ropes and zipline course.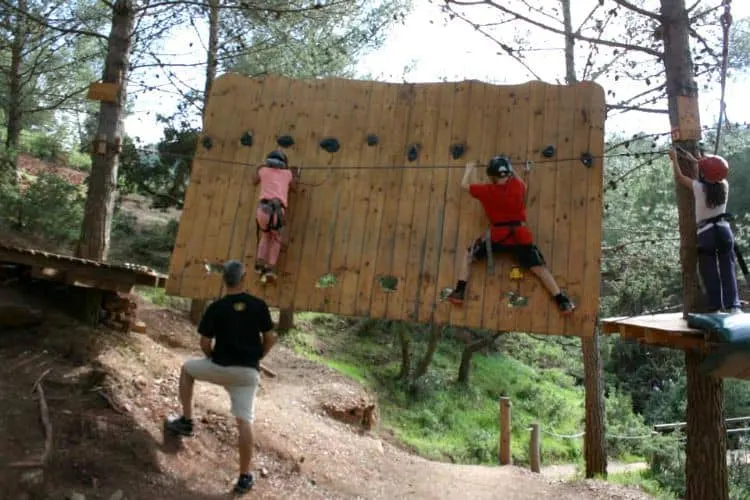 The kids suited up and went through the safety instructions of how to use the course. There were a variety of courses based on age, height, and weight. Our two boys and their friend Lou Lou were able to go on the bigger course but sadly Jaf had to stick with the smaller course. We were all sad that they couldn't all go together (but maybe no one more than him!) There were twenty different segments for the kids to go through and it took them close to 1 1/2 hours to finish the course as they learned how to navigate the ropes and zip through the trees. Kids can go through the course as many times as they want but once you take off the harnesses your time is over.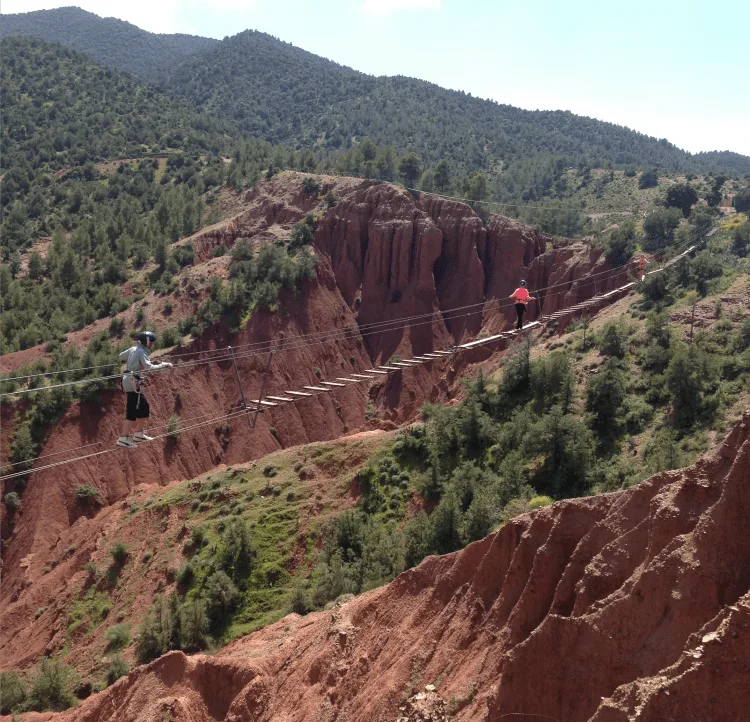 There's also a zipline course for adults. Truthfully none of the adults (me included) were brave enough to tackle this. The beginning of the course involves going across a big gorge to the other side of the mountain and then zipping across. For someone who is a bit braver than me it would be a great time! M really wanted to do the adult zipline but he wasn't quite heavy enough. It's worth noting that for both the adult and kids courses there are height and weight requirements and limits.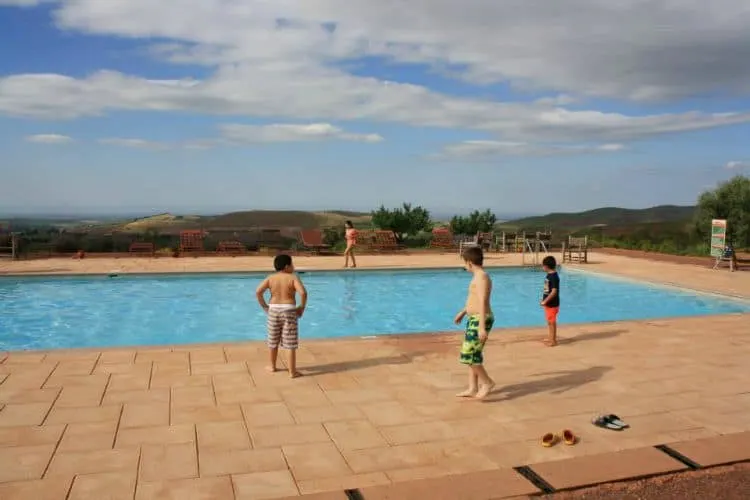 The resort has a beautiful pool overlooking the expanses of the mountains and in warmer weather I would have spent hours sitting here. The kids did attempt to swim but realized the water was just a touch too cold still. After warm showers and a change of clothes we ventured to the dinner restaurant. I'm typically not impressed with Moroccan food that's in hotels but the buffet meal was very good. There were lots of choices, everything was hot, and flavorful. As the sky turned dark a big fire was started outside and we pulled up chairs and sat around the fire talking and looking at the stars.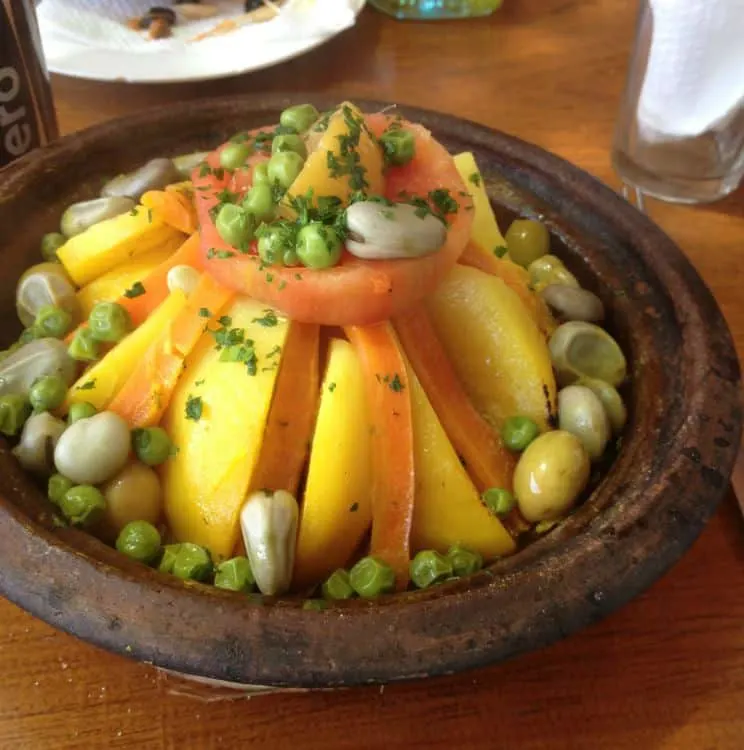 Breakfast was included and we enjoyed a full Moroccan spread after a good nights rest. While we waited for the zipline to open again the kids took advantage of the big playground and visited with the donkeys. One more run through the zipline and we were packed up and ready to go back to Marrakech.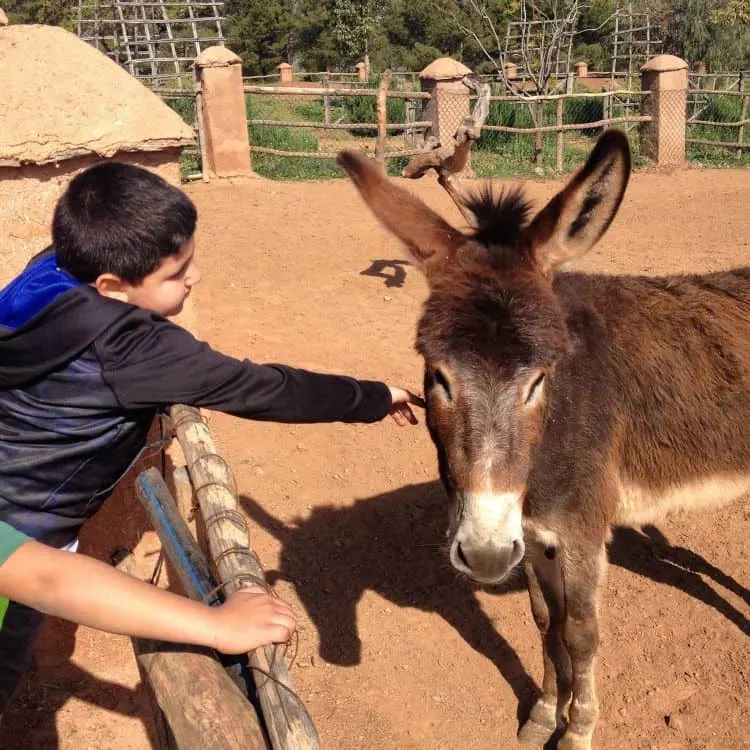 Some of the other activities at Terres d'Amanar;
horseback riding
archery
craft workshops
trekking
introductory rock climbing
BMX course
They regularly offer specials. I would recommend booking your accommodation and then paying for activities as your kids use them.
Overall we had a great time and our kids are still begging to go back. You don't have to stay overnight to take advantage of the activities. It's possible to go just for a day visit from Marrakech and back to town. If you're coming with kids and want to do something fun that is outdoors we highly recommend this!
BOOK IT: Terres d'Amanar