Many months ago I shared an article on my Facebook page that was another blogger's negative experience in Morocco. There was a variety of responses (you can jump over and read them all) but what I found the most was that opening up the conversation gave me a way to being to understand and more importantly put into words my own feelings.
We've lived in Morocco for 16 months.
It's been great, challenging, happy, sad, frustrating, wonderful, and sometimes just downright hard.
But, I haven't always been honest about what I'm going through, partly because I don't want to seem like I'm complaining. So let me try to explain. For many, there's a romanticism involved with "moving to Morocco" and especially moving to "Marrakech." I get that. I've heard people say how lucky we are, and how they'd love to do it.
But, we're not lucky – we chose to make this move and you could choose to make it too. We don't spend everyday living in the lap of luxury. We work, take care of our kids, go to buy groceries, and do everything else people do no matter where in the world they live. By choosing to move here, we also gave up a lot. Everything has trade-offs. One of those trade-offs is the inevitable emotional rollercoaster.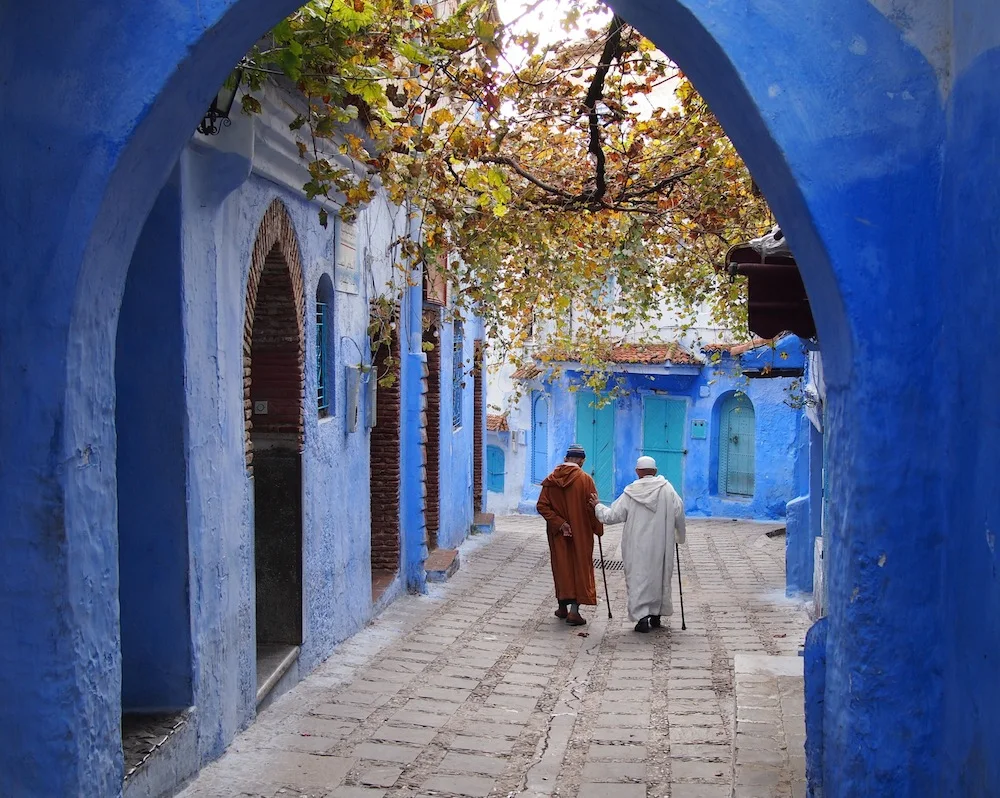 I go through periods where I felt catatonic. One of those times looked like this. The kids had gone back to school for the afternoon, and even though I had plenty to do I couldn't move. I laid in bed, curled up, and I cried. And cried. And cried. Over nothing specifically, really I couldn't even put my finger on what was wrong.
I knew that I had hit the low point of culture shock. MarocBaba came into the room and held me, let me cry, and told me it was normal and that everything would be ok. (Remember, he went through this in the US) I apologized to him so many times for how I had acted when he was going through this, and how if I had only known what it felt like I would have been better, have been more compassionate, and more understanding. But until you're there, until you're looking at it face-to-face you just can't know.
Culture shock has four stages; the honeymoon stage, rejection/frustration, depression/isolation, and adjustment/adaptation. I can tell you when I went through each one because I see it now. In the beginning, everything is new and exciting, but then small frustrations start to creep in.
The "why can't they do it this way?" and "they're so backward," comments become commonplace. It's a very negative time. I was there. Then the worst. The depression and isolation. I didn't want to be around anyone. I went to sleep as soon as possible. I didn't want to go out. If I did go out I had to have someone with me. In fact, there were times I was so paralyzed with anxiety I couldn't even drive the car. How can I forget binging on Kit Kats for several weeks straight.
I'm slowly coming out of this. Together (MarocBaba and I) are learning what works and how to move past it. For me, getting away and having new experiences is a big help. Even if it's just going for a car ride, or drinking coffee in a favorite cafe. Of course, trying new restaurants and taking longer trips is a great way to boost my spirits!
I know I can't stay in the house for more than a day or two, I need to get out. I also know having regular interactions with people outside of my immediate family is important. The more language I learn and freedom I have the easier life becomes.
I don't blame Morocco as a country for my feelings, I know that they're natural parts of moving somewhere completely new. Sure there are things about living here that are enough to drive anyone up a wall and that test your patience but it's a part of finding a rhythm and accepting some parts of a new life. If you're considering an expat life know that these emotions are going to happen at some point. You might not realize it when you're going through them but you will eventually.
Remember, there's a light shining on the other end of that (sometimes very) long tunnel.