In 2005 I first walked into an herboiste shop in Marrkech. Sitting on the benches and listening to the herboist tell us about the contents of glass jars and bins like this I had begun my foray into the world of traditional Moroccan medicine …. and magic. I walked away with two small bottles that I was told would be good for my back pain. I laughed with the seller and casually said, "now if only I had someone to massage my back!"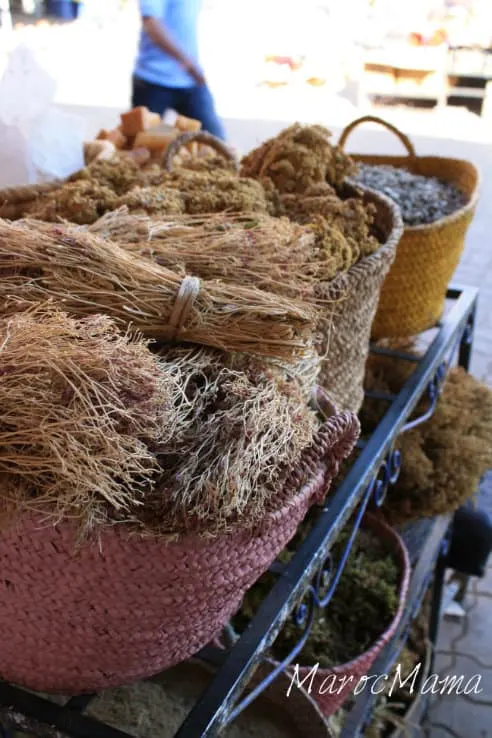 Traditional, natural medicines have existed in Morocco long before modern medical practices. What I once thought was purely a self fulfilling prophecy has time and time again been proven as western arrogance. Did you know sprinkling turm
eric over a cut that won't stop bleeding will stop it? Or that a tsp of cumin swallowed (straight down) will stop the nasty effects of a stomach bug? Yup it really works.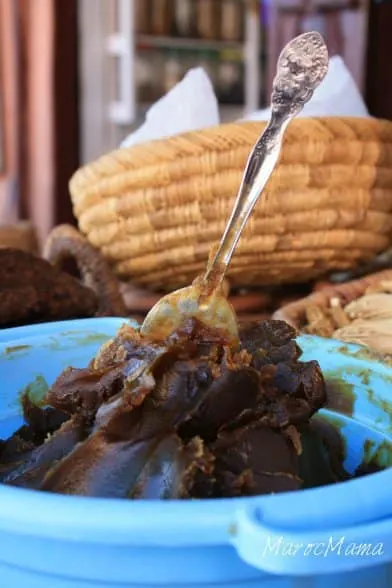 You'll also find everything needed for a traditional beauty routine. Sabon bldi the thick black soap above is a must for any visit to a hammam. Even if you have sensitive skin this soap is wonderful. Bars of soap infused with different oils and scents are easy to stock up on. Pencils of kohl, handmade exfoliating implements, and natural dyes of every color imaginable can be had for only a few dirham.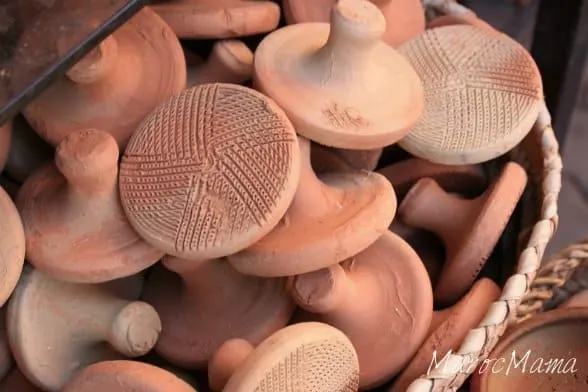 But the real secret of these shops are the magic potions and elixirs made. The evil eye is truly believed to be a force to reckon with and many people visit the herboist to have a mix created for protection. Or perhaps they are in search of love – he can help with that too. Whatever your ailment from cracking of the hands to a broken heart – he has a mix for that.
I walked away laughing that first day in Marrakech with my bottles of oils in my purse…a few hours later I happened to meet my husband. Maybe there really is something to this magic thing?
Want to read more of my posts about travel to Morocco and Marrakech? Visit my Morocco Travel Page!