If you have seen my post on 6 Assumptions People Make When They Hear Your Husband is Arab then you should take another meander through the comment section. I've wrestled with whether or not I should shut it down or leave it open. It seems there are a lot of people on both sides needing to clear the air. You can jump over there to see what I mean. One theme that keeps coming up is the issues of religion and culture – it's complex to be sure but something you will have to grapple with at many points in your relationship. So when you decide to tie the knot the inevitable issue will emerge:
Do you need to understand, adapt, or flat out reject your spouses culture?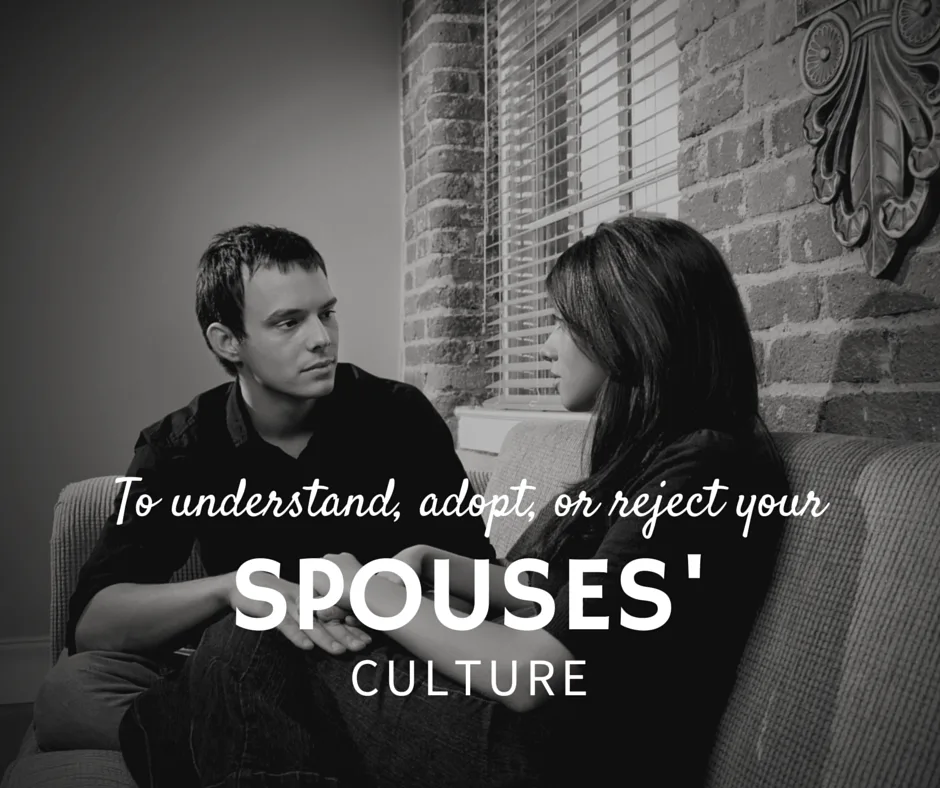 The answer is simple and complicated. Of course every situation is different but I truly believe in order to make your marriage, or any marriage for that matter, work you have to do a combination of all three. It's easier said than done. Culture is what makes up each of us and whether we realize it or not we carry beliefs and act in ways that are direct reflections of the culture we were raised in. Small nuances that you don't even realize until they smack you square in the face.
You have cultural baggage and your spouse will too. You need to step back and look at every situation from several angles before reacting. One example, in Morocco there's a belief that pouring hot water down the sink is bad -it disturbs the jinn. This is a cultural nuance mixed with a religious belief. I honestly thought this was a joke for the longest time but I soon saw it wasn't. This is a minor issue, I felt bad I ridiculed my husband for this but see it's simply a cultural belief.
In your marriage there will be cultural hurdles. If you've always been independent you'll likely face immediate obstacles. For many Moroccan men it's not normal for wives to be out of the home, alone or with friends, after dark. They might have a strong cultural aversion to their wife wearing a swimsuit or having male friends. There are other issues that will not be as easy to work through. If you have children there are going to be plenty of cultural issues that come up. Will they be allowed to date? Go to proms? Participate in certain sports? When will they (or will they) be circumcised? You might think these are issues you can work out later but in reality they are not. Religion and culture will play a huge role in how these issues are sorted out.
I have also seen many partners, mostly women, who completely give up their own culture and take on that of their spouse/husband. I always wonder why. I have had many people tell me, "oh you're Moroccan now!" and while I appreciate the sentiment I always answer, "thank you so much, but no I'm still very much American." It took a long time but I am proud of my national identity, and yes American is an identity and culture of its own. I know many people who say they are ashamed or find their spouses culture more appealing but the longer we have been married the more comfortable and proud I have become of my identity. I also want to instill in my children pride in BOTH of their cultures. There's nothing wrong with being Moroccan, but it's not who I am. Be proud of your heritage and don't let it get lost!
If you believe love will be what keeps your marriage together in the face of these issues you are wrong. Love goes a long way but it is one piece in making a marriage work. These are the types of issues that drive huge wedges into a relationship. So how can you get through them? Some of my suggestions;
Have open, honest communication from day one. Don't think they will go away with time or your spouse will change his mind (or that you'll change yours).
Walk away if you see cultural issues causing problems before marriage. Again, don't think they're simply going to disappear. They won't.
Assess which issues really are a deal-breaker and adjust accordingly. If you have open communication you can talk about the issues before they become a big deal.
Respect each others respective cultures and cultural beliefs. Don't belittle your partner or brush off their cultural beliefs because they are different from yours.
Stand firm. Do you have cultural beliefs that you refuse to bend on. Stand firm to them. You have just as much right to retain them as anyone else!
Know the difference between religion and culture. This might mean you need to do homework and research to discover the truth but it is important, especially if you or your spouse intends to use religion as the basis for your arguments.
Be willing and open to compromise whenever possible. You'll need to learn this and practice it often!
This topic is controversial and one that you'll likely face no matter who your partner is, however from my own experience and talking with many couples that are both intercultural and of the same culture they seem to be a bigger issue when the partners come from different cultures.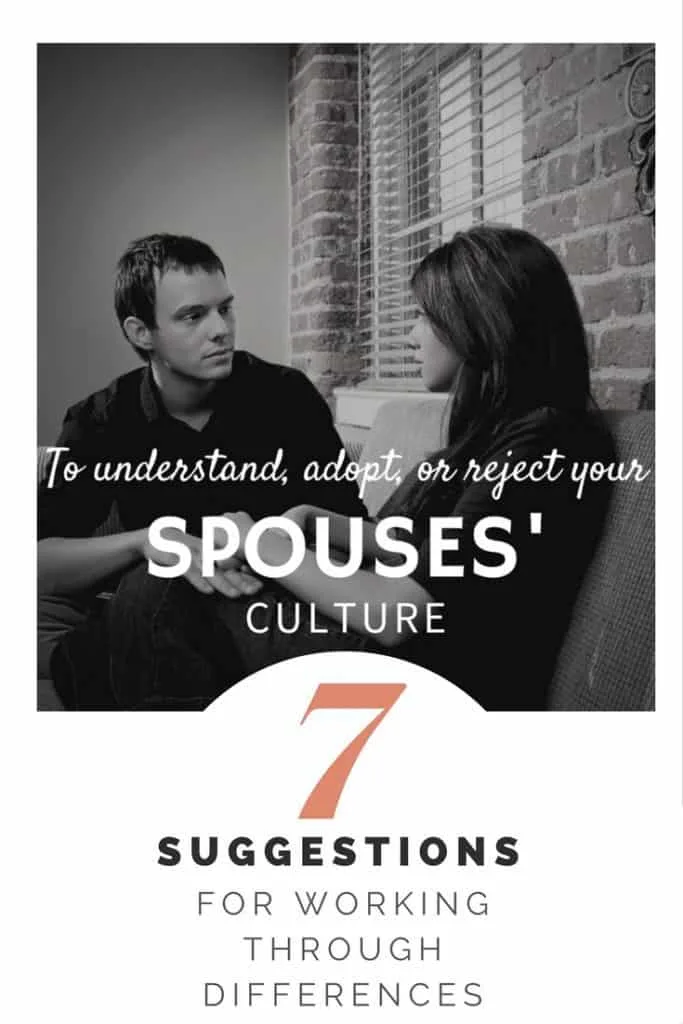 Want to read more about intercultural marriages?
My Money or Our Money: Navigating Financial Issues in a Cross Cultural Marriage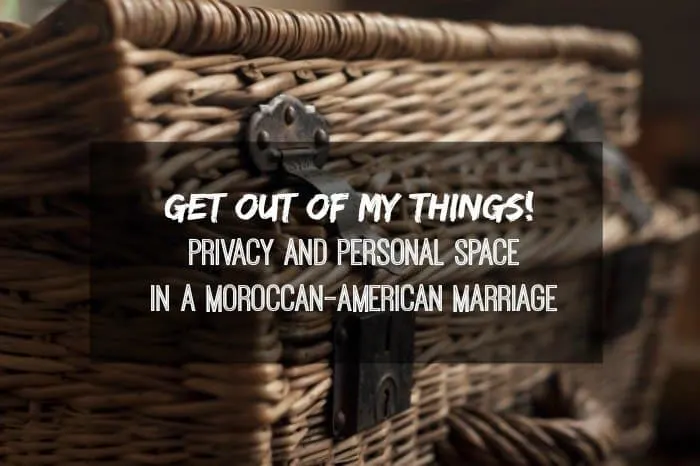 Get Out of my Things! Privacy and Personal Space in a Moroccan-American Marriage