Tucked into the kasbah of Marrakech you'll find the Saadian Tombs. Typically graveyards aren't high on my list of things to see when visiting somewhere new, and so it was many years before I actually visited this site.
If you go on your own when you travel to Marrakech you might think there's really not much to see here, and you'd be right. I highly recommend visiting with a guide who can give you the background and history of this site.
If you're exploring the kasbah then you should include the Saadian Tombs on your list of things to do in Marrakech.
The tombs are next to the Kasbah mosque built by the Almohad dynasty in 1184. It has recently been refurbished (it was originally remodeled in the 17th and 18th century) and is part of a gentrification of the kasbah area. Non-Muslims aren't able to visit the mosque interior but often times the doors are open and you can peek in. Right of the mosque is the entrance to the tombs.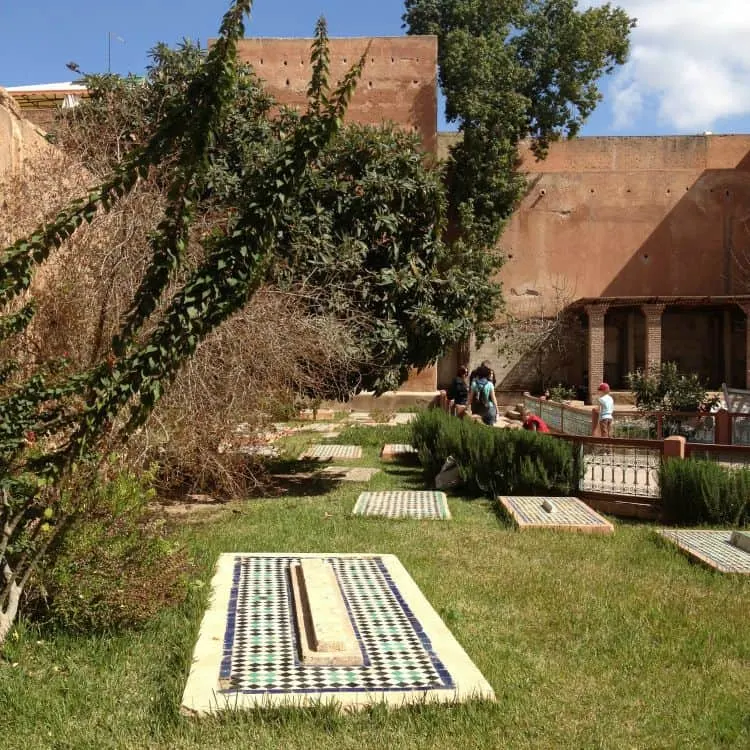 For two centuries the tombs were neglected and only opened to the public in 1917. The Saadian dynasty lasted from the mid 12th century until the 16th century when the Alaouite dynasty took over. The present king of Morocco is of the Alaouite family. Inside you'll walk through an enclosed area that opens to an exterior courtyard. There are several alcoves in which the royalty that once ruled the region are buried. These include Ahmed al-Mansour who ruled from 1578-1603. There also is a prayer hall and a large garden.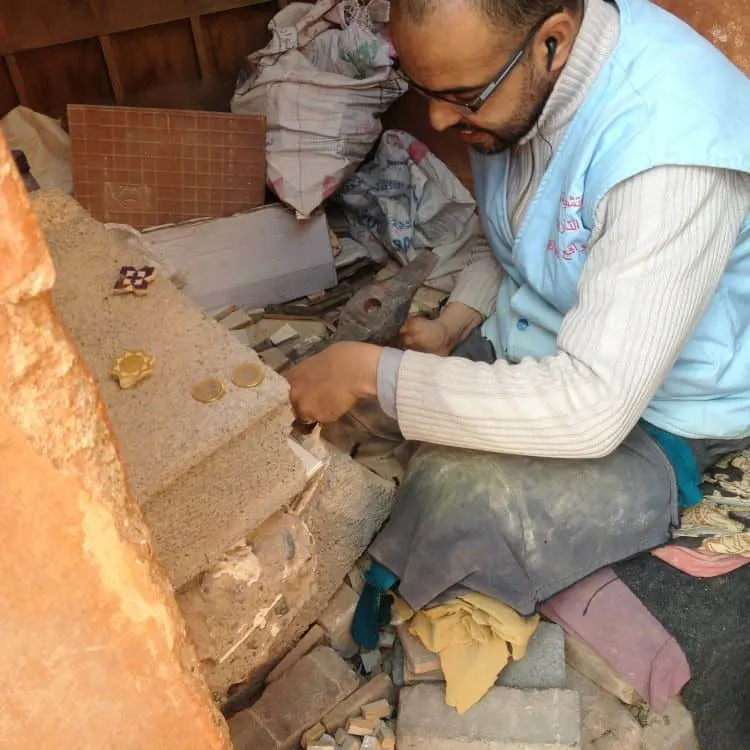 In one corner you'll find a man who chisels names onto Moroccan tiles. I know this sounds like something really odd to have in what essentially is a cemetary but our kids thought it was so great to have something with their names in Arabic. Plus, it's pretty remarkable he can chisel a name onto a tile using a hand chisel! The tombs themselves are not so interesting but if you like architecture and design you'll appreciate the aesthetic beauty here.
The kasbah is one of my favorite areas of Marrakech, maybe because it was here that I first got to know the city. Pay a visit to these sites but be sure to linger in the area. There are great street food stalls for breakfast in the morning and dinner late at night. Wander the winding streets which are much less crowded than those in the medina. You never know what treasures you might find…like this abandoned house!