5,000+ miles and a whole lot of tears later we've returned to Morocco from our summer visit to the US. Flying back we noticed lots of American families like ours returning to Europe or Morocco. We're an easy bunch to spot. Extra large suitcases where the weight is being shuffled around to make sure each is JUST 50 pounds. Kids carrying brand new backpacks for the next school year. An ease of navigating the airport in between tears and hugs to family members who stay behind. Alternating between languages and questions of where the trip will go and how long until they'll be returning.
Living abroad is sometimes seen as something people are "lucky" to do, and in some ways that's true. But, it's also a choice that we all make. It's not all adventure and fun. There are lots of tears and trade offs. The biggest of which is the endless goodbyes. My kids have said several times how hard it is to be somewhere and miss the family and friends in the other place. When you're with one group you miss the other and vice versa. This isn't just an issue for expats but it's something all expats face. For us no matter where we are we will always be without part of our family. This is a very real thing to consider when you embark on an international marriage.
Just because there's lots of physical distance doesn't mean you have to go without contact. We have so many opportunities at this point in history to connect that there's almost no excuse! Here are some of our favorite ways.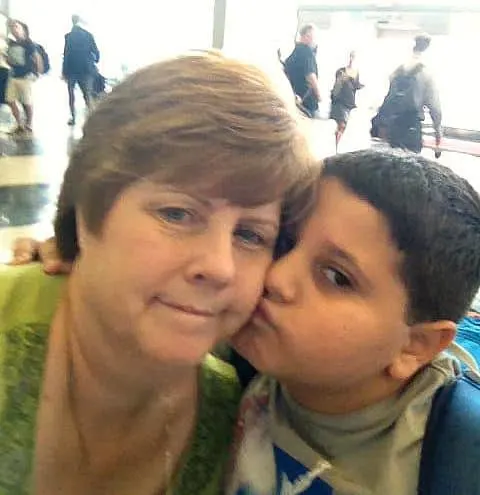 Skype
God Bless Microsoft for creating this program. Skype has been one of the ways we have always used to keep in touch. There's nothing better than opening up the program and calling grandma and grandpa when you're feeling a little sad. My mom and I are really close and Skype allows us to sit together and drink a cup of coffee while chatting – almost as if we were in the same room! My kids have given their friends and other family members virtual tours of our house and neighborhood using Skype. I've even done a Skype conference with a friend wanting to purchase rugs! I simply called on my phone while in the shop and we looked together. Skype also has a dial function so you can make phone calls. I use this if I need to call a US contact (who doesn't have Skype) for something. It's way cheaper than using the phone here. I have the Microsoft 365 plan for my office programs (so I can use them on my iPad and computer) and you get 60 free Skype minutes a month when you use it.
Writing
There's something about the classic form of communication that just won't go out of style. Chances are no matter where you are the cost of a stamp is small. Having kids send letters, postcards, or drawings is a great way to keep in touch – and sharpen their writing skills! I know grandparents who would LOVE to get a drawing or painting done by their grandchild!
Facebook Groups
Neither of my kids have Facebook, they're still too young but one way to keep in touch even for younger kids is to add family and friends to a specific group. Then kids can send and write messages, upload pictures, and interact with everyone. It's controlled and a safe way to share.
Journaling/Album Creation
I had an idea this year to have each kid create their own journal/photo album. Throughout the year they could add to it and then give them as gifts to the person/people they love. There are several online sites that you can do it digitally like Shutterfly. Would make a great Christmas gift as well.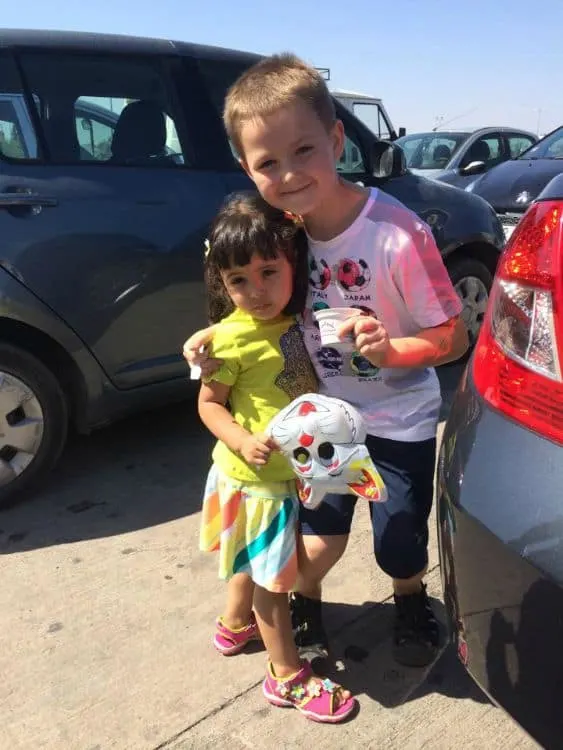 Planning
This might sound like another heartbreak but what we've found is that when there's a date, even a vague one in mind for the next time you'll see the people you love the easier it is. We regularly plan what we'd like to do and see with our loved ones. Sometimes we even end up planning the meals we want to have! "Remember how good grandma's meatballs are? We totally want those!" Kids and family have something to look forward to!
What are some other ways you stay in touch with your loved ones when you live far away?