Making friends has never been easy for me. As a young child the friends I had in preschool were largely the same people that complete high school with me. That's how it is when you live in a small town. When I left the comforts of my hometown, I started to struggle. I was very self conscious and while outspoken in general, when it came to making any serious friendships I struggled. I can say now I really felt that no one would want to seriously be friends with "the fat girl". I always sat or stood in a way that attempted to physically minimize the space I was taking up. It's only after losing 100 pounds and catching myself subconsciously engaging in the same behavior that I could even acknowledge what I had been doing for years – and things began to make sense.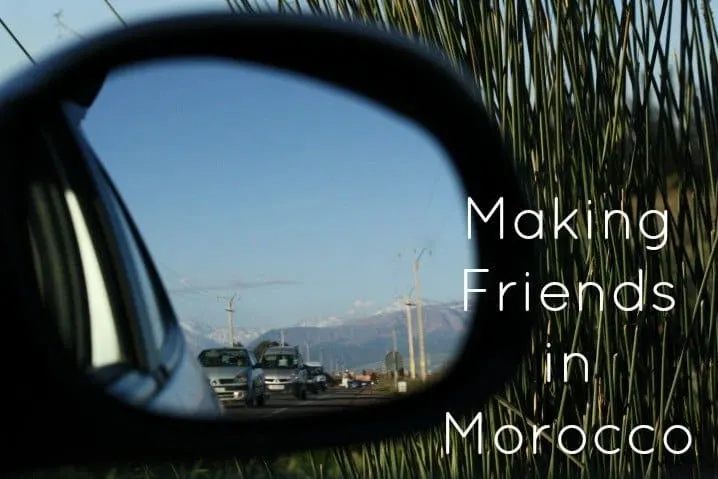 As an adult with children, I wanted to have friends. I made a few very dear friends but I can remember saying to my husband when we moved to the Midwest from Washington DC, "I really wish I had someone I could call, just to talk." Then one day he came to get me from work and said, "guess what?? I met a friend for you!" And he proceeded to tell me all about the mom on our sons playground. She and I did become friends. Then we moved again.

Moving to a new country is completely overwhelming in tens of ways. I have been so so fortunate that I've met several other expats in Marrakech. I have a have a weekly standing lunch date I with some. Another is my mani/pedi buddy, while another lives further away but is my go to girl when I need to pick up the phone and just talk. She gets me, I get her. I can't put into words how important this has been. Really, when I think what my life would be like without having them there, I seriously doubt how happy I would be here.

Recently, my kids were invited to the birthday party of our neighbor. She's a young mom, probably close to me in age. When I was coming home one evening she was outside and our kids were playing together. I went through the customary greeting and then it hit me. We would never be friends.



We couldn't.
Because our ability to have a conversation ended as soon as my darija dried up. A million emotions came over me as it became so obvious that I lacked any Moroccan friends who didn't speak English. All of my feelings of self consciousness bubbled up.
How could I ever imagine them wanting to be my friends?
Won't they just laugh at my child level Arabic?
No, they couldn't possibly just want to be my friend.


Ouch
.
As much as it hurt it also gave me more resolve to become functionally fluent. I want Moroccan friends, so I am going to work even harder to speak well.
Have you ever been in a similar situation? Any tips for moving past it?