One of my favorite restaurant's is PF Chang's. Since we have moved, the closest one is well over an hour away. I don't get to go very often anymore. Every time I do go I order the Lemon Chicken. Sure I could pick other things but why – this is what I love! I do think I have figured out how to make something close to this recipe at home.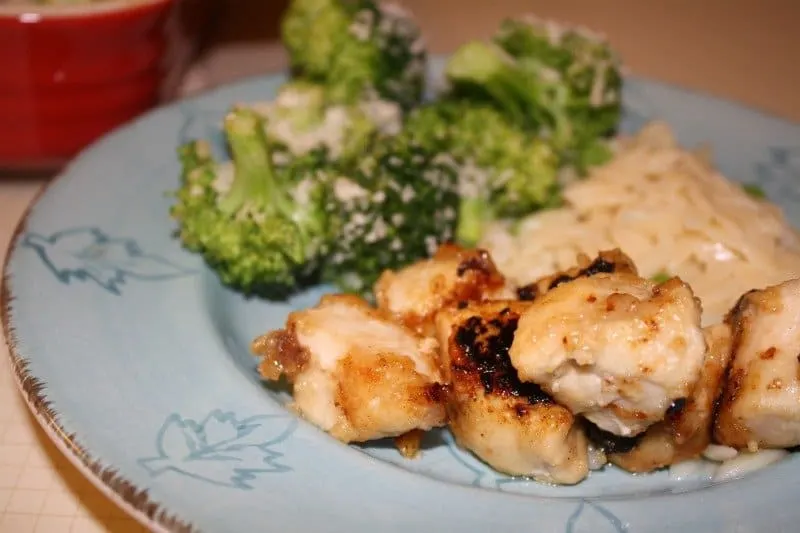 Ingredients
1 lb of chicken breasts cut into cubes
1 lemon
1/2 tsp ground ginger
1 tsp garlic
2-3 tsp water
1 egg white beaten
panko bread crumbs
2 tsp vegetable oil
Directions
Clean chicken and season with salt and pepper. Cut chicken breasts into cubes (size depending on what you like). In a bowl mix together lemon juice, ginger, vegetable oil and garlic. Pour into a saute pan and heat on medium heat. Dip each piece of chicken into the eggs and then coat with panko crumbs. Add to the skillet and cook until crispy and browned through. You may need to add a few teaspoons of water if the liquid in the pan starts to thin out.
Adjust the lemon based on your taste. I love the flavor of lemon so I even cut up small pieces of lemon to add to the mix.