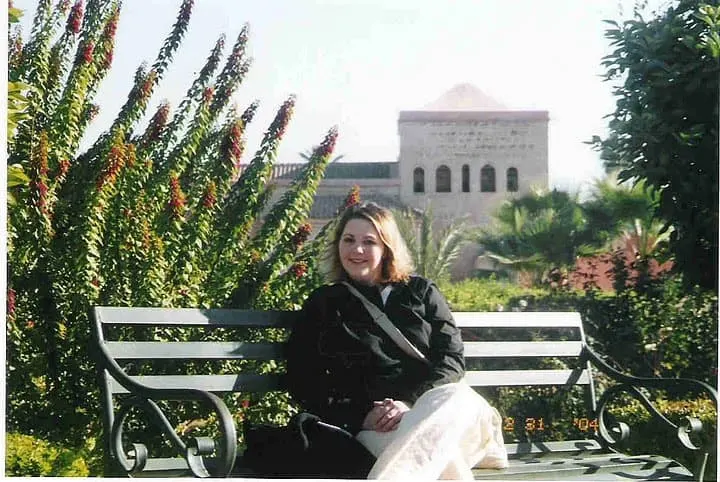 I shared a few weeks ago about how MarocMama met MarocBaba but another question that I often get asked is how in the world I ended up in Morocco in the first place. I will be the first to admit it's not at the top of too many travelers lists (well at least in 2004 it wasn't!). It all started more than 10 years ago. There were two formidable experiences that turned me on to Morocco.
1) 2001 – Oprah's book club pick
2) 2002- Where in the World is Matt Lauer?
Seriously. I'm not sure if that's more discouraging than encouraging! In 2001 Oprah chose a book called Stolen Lives: 20 Years in a Desert Jail by Malika Oufkir a Moroccan woman who was jailed with her family for her father's attempted role in a plot to assassinate King Hassan II.
In 2002 Matt Lauer stopped in Marrakech. (There's some video here trying to enlarge didn't work for me but you can sort of watch the small clips!) I vividly remember watching this segment with my mom before school. I'm sure that I didn't even see the entire show but I DO remember Matt standing in the alley to the souk and thinking "I have to go to that place". I don't think I had even connected the book I had read earlier with the location I was seeing on TV.
Fast forward a couple ten years. My dad offered my sister and I a family trip anywhere in the world. We thought about Italy but it was too expensive. She wanted England but I said no way were we wasting an anywhere in the world trip on England! I tried Brazil but they both were shell shocked with that notion. So….what about Morocco? My dad admitted he didn't know where Morocco was but I assured them it was a good mix of exotic and familiar and they agreed. A few months of planning and waiting and we were on our way!
If you read the story about how I met MarocBaba then maybe you'll think after reading this story there was something bigger pulling me to Morocco. I have to admit I feel the same way. There were so many events in my life that led up to this eventual trip that brought me to my soulmate *violins playing* and led me to fall in love with Morocco itself.
I want to know have you had a similar experience? Was there a place or even a person that you made a connection with as a young person and never really knew what attracted you, only to find out the reason down the line?