Description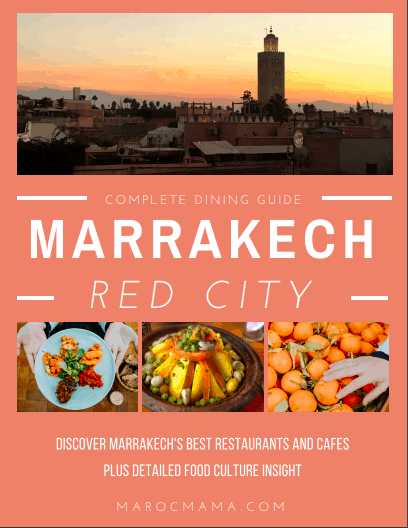 Don't depend on TripAdvisor to plan your meals in Marrakech – let a local hold your hand instead!
With this guide you'll be on your way to eating some of the best food the city has to offer! From budget bites to luxury dining and everything in between. I've eaten in over 200 restuarants in Marrakech and narrowed it down to just over 50 spots you should consider.
BUT – this isn't just restaurant advice, you'll also get a cultural over view of Moroccan dining including;
deciphering a Moroccan menu. Learn what's what so you know what you're ordering.
Typical dining times in Morocco.
What to expect if you're invited to eat in a Moroccan home.
how to navigate eating if you visit during Ramadan.
Breakfast and brunch spots.
Which restaurants are near different attractions.
Where to eat with kids.
Restaurants with great vegetarian options
Where to go if you want a drink.
…and more!
This guide is 45+ pages of insights and eating options that will help you craft and curate a great eating experience when you're visiting Marrakech.