When it comes to preparing meals during holiday seasons I am all about using whatever tools I have on hand. That's why these Passover ideas for your slow cooker are a great idea.
In Morocco, the traditional "slow cooker" is a clay pot; either the tajine or tangia. Moroccan Jews make dafina as a popular meal for the Sabbath. It's truly one of the original slow cookers! The ingredients are prepared the night before, placed in the coals of the community oven, and then either retrieved or delivered to the home on Saturday to be eaten.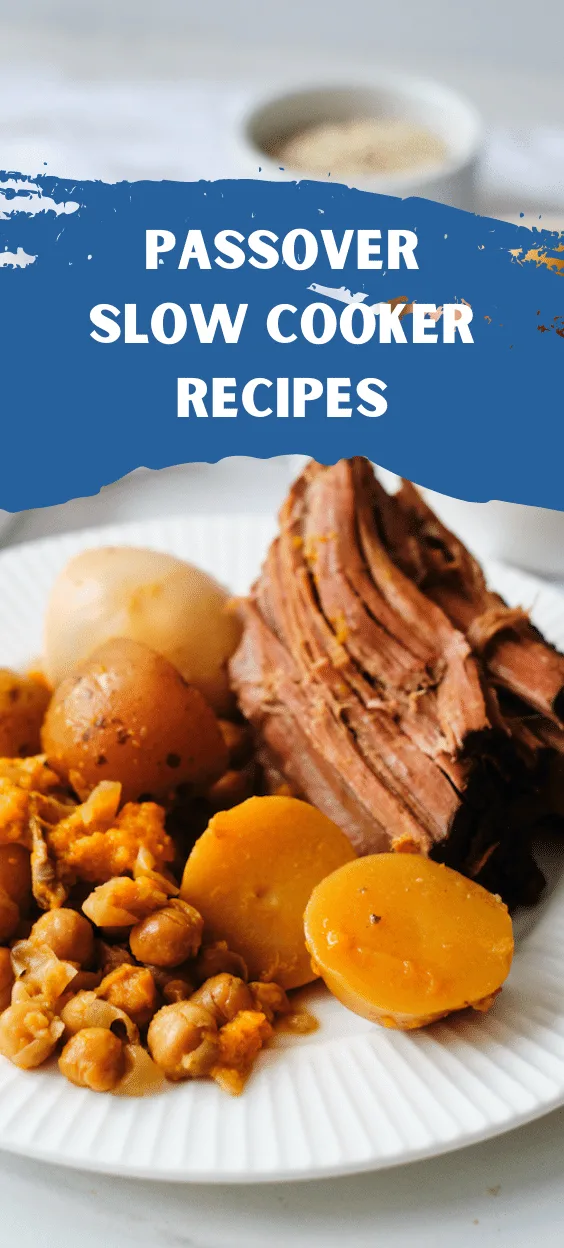 I love using a slow cooker, especially for meat because it not only intensifies the flavors thanks to the long cooking process but makes the meat fork-tender – just the way I like it!
If you're looking for more Moroccan Passover recipes make sure to click the link to find more.
6 Tasty Passover Slow Cooker Recipes
These recipes can all be made ahead of time in your slow cooker or crock pot. Most have a Sephardic influence.