A few years ago my friend Julie, a mom of three kids, told me she takes each one of her kids on their own trip regularly. At first I scratched my head and wondered, why not just take them all on a trip at the same time but after pondering a little longer I thought, "what an amazing idea!" She completely converted me to her way of thinking on this subject. So what was it that won me over?
Dealing with Differences
First, my kids have very different personalities. Night and day different. One loves exploring and being outside, while the other would rather pick one or two things to do, then sit back and relax. They have few interests that are the same, and are at an age when even the three-year gap between them makes a big difference between what they can and can't do. This makes planning a family trip difficult. I need to appease everyone and still get the most out of our time. It's not impossible – I love taking family trips – but it's not something I enjoy doing every day. Going with just one kid means it can all meet their likes and dislikes.

The Boy "Thing"
I'm still learning how this boy thing works. I had a sister growing up. Most of my cousins were girls. Until I started dating, I really had very few males in my life. Until I had boys I had no idea how they thought or acted and as we go through each new stage of growing up I am constantly learning. Sure, I know how tween girls are – I was one! – but tween boys? No clue. Traveling with them has really opened up my eyes to how they think and see the world. It's different than how I did at their age.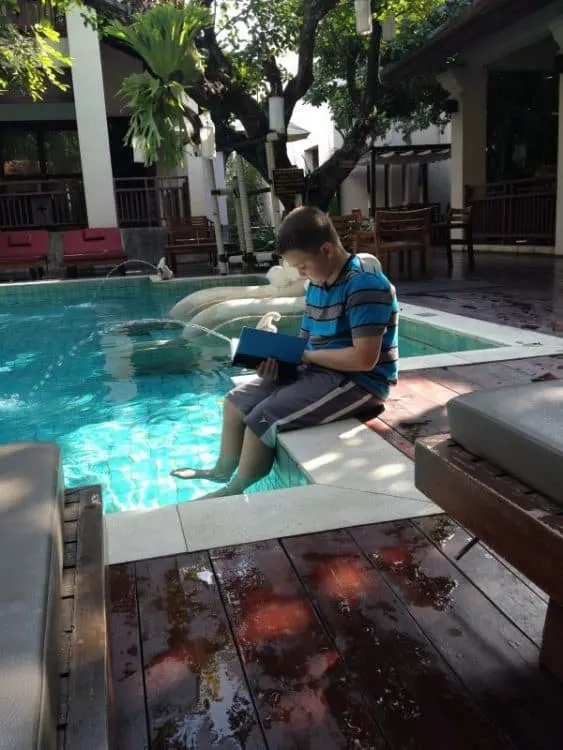 Quality Time
We like to think we know our kids but in that weird stage when they're not little kids anymore but they're not quite adults there's some changes happening. Spending time with them one-on-one has given me a chance to better get to know who they are individually, as a person. Traveling is something that we all really enjoying doing but having the time to spend with each of them focusing on each one it can be a great thing. We had the time to spend with just our oldest son before his brother was born, but we weren't able to spend it with our youngest son as he always had an older sibling.

School
The older our kids get the harder it is to take them out of school. I believe the world is the best school but I also know there is a value in traditional schooling. I can't take them out of school to travel all the time but I can take them out for their special trip once a year. We also try to schedule our family vacations around their school holidays so that we can work in our family travel during their time off.
Cost
Finally, let's face, it's really a lot easier and cheaper traveling with two people than traveling with four people. I tend to gravitate towards more out of reach destinations that would be a bit out of reach were it all of us going. It's why I chose Thailand with our oldest and why my youngest and I will be going to Kenya this fall. We love to travel and by breaking down some trips into mom-son trips it let's us go more often.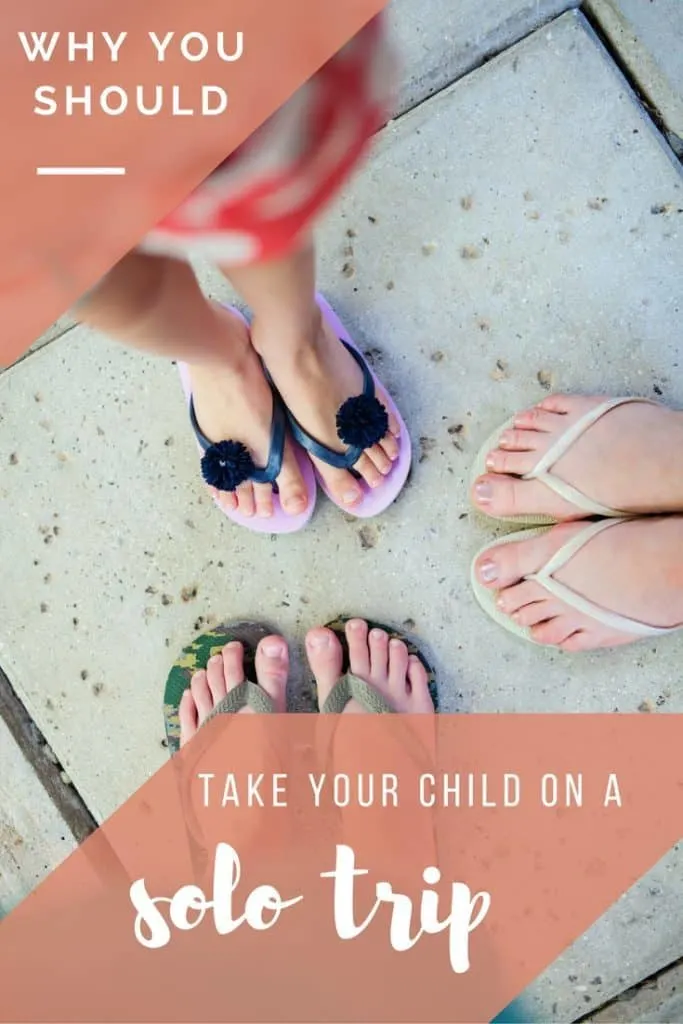 I really hope that by taking these trips I create special memories that my kids cherish for their entire lives. I know that these experiences with mom are gifts that will last longer than the latest bit of must-have technology. I also know that while I love being on the road exploring my husband isn't so keen to travel as often. But, our kids also get the benefit of having time to spend at home with dad (and their brother and mom gone!) I am certain those memories are also just as powerful.
I would love to know if you've ever traveled with just one of your kids or you would consider this kind of travel?