Argan oil has a long historical use in Moroccan culture but has recently begun making its way into just about every department and retail store around the world.
Why?
The answer is simple.
It's considered gold in a bottle and is known to be a true beauty multitasker for your skin and hair. Here's why you should give argan oil a try.
Where does argan oil come from?
Native to Morocco, argan is a beautiful evergreen tree that is shorter than it is wide. It has branches that can stretch upwards of 40 feet with tree nuts that are completely edible. As the nut grows, it is plucked from the tree, in which the kernels are then pressed to release the rich, nutrient-packed oil.
Before becoming popular worldwide, the nuts on this tree were used in foods and cosmetics by the Moroccan people. They were also used in traditional Moroccan dishes and were often paired with bread as a dipping sauce. With Morocco's subtropical (and unpredictable) climates, the people learned how to use argan for soothing skin and moisturizing hair.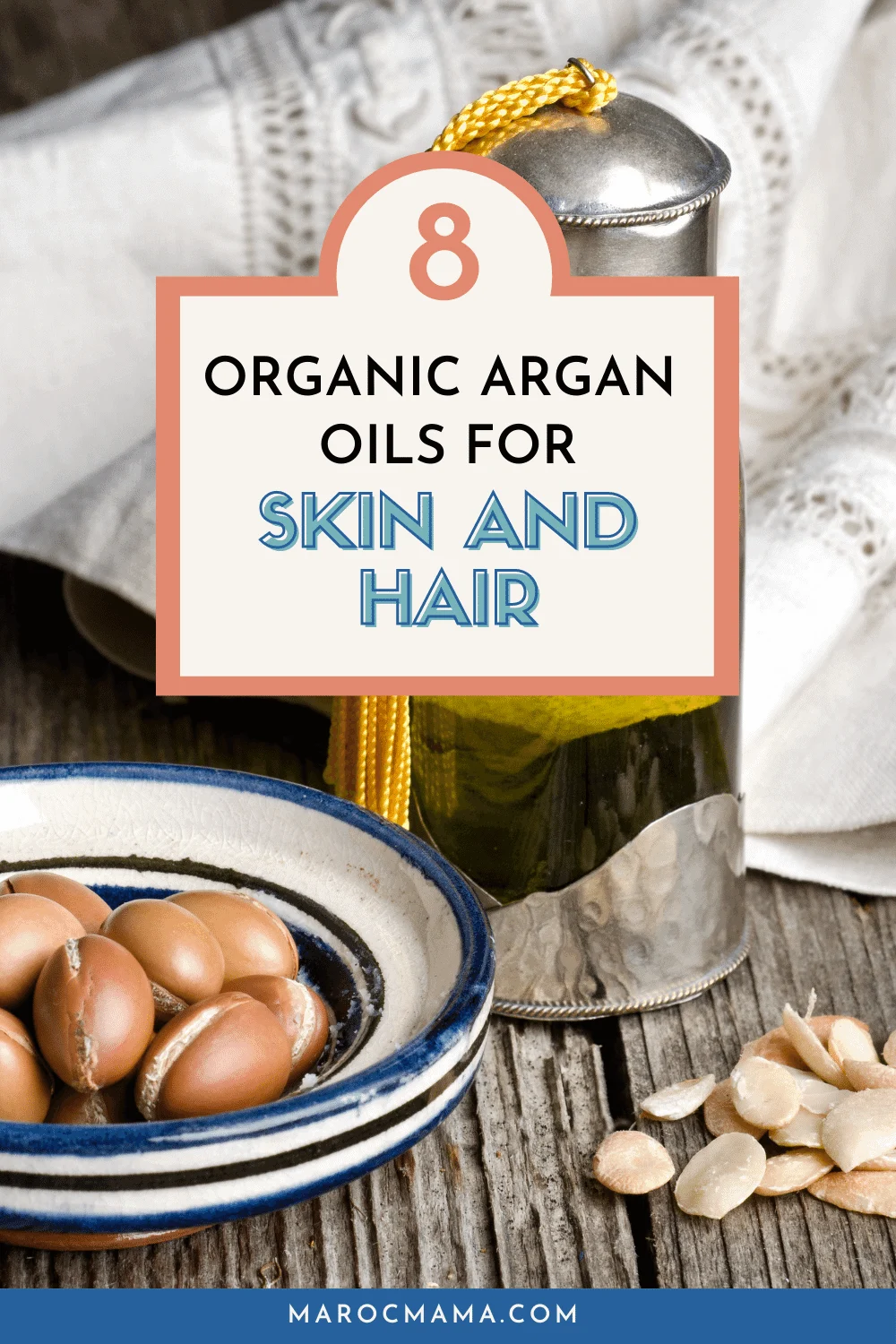 What makes organic argan oil a better choice?
What makes argan oil the best choice for skin and beauty care all has to do with the way it is harvested. In creating organic argan oil, it is typically cold-pressed with the nut being gently separated from the oil by hand. By using the cold-press method, it helps to preserve the nutrients during the extraction process.
Another reason why organic argan oil is better deals with how the tree is grown. When the farmer is concerned about producing a truly organic oil, this means they are using healthy soil that is free of chemicals, pesticides, and artificial growth products. This guarantees that what you're putting on your skin and hair will in fact be beneficial for it.
When it comes to the benefits of this oil, it doesn't disappoint. As previously mentioned, it is notoriously known for its nutrient and vitamin benefits along with:
Vitamin A (a skin-firming agent)
Vitamin E (fights free radicals)
Omega 6 Fatty Acid (healthy skin appearance)
What is organic argan oil used for?
Organic argan oil is so versatile that it can be used from head to toe. Let's look at some ways you can use this liquid gold:
Scalp treatment
Deep conditioner
Hair mask
Makeup remover
Cuticle moisturizer
Lip balm
Dry skin treatment
Toner
Body moisturizer
As you can see, this oil has many benefits and we've only scratched the surface.
What is the best organic argan oil to use?
By now I'm sure you can see why you need organic argan oil as part of your everyday beauty regimen. If you're ready to take the leap, here are some products to consider for your beauty use.
If you're looking for even more ways to use argan oil why not consider hosting a Moroccan-inspired spa party with your friends? I've got a guide with activities, recipes, and decorations that you can put to use right away. Get your Moroccan spa guide today.