Tarifa is one of the most accessible European trips from Morocco, with hourly ferries connecting the Spanish city to Tangier in less than two hours. An old town with a very young spirit, Tarifa is loved by people who want a hassle-free holiday, and water sports lovers alike.
Tarifa has a bohemian atmosphere which has not yet been touched by the giants of the travel sector. You will not find any big names in this small Spanish town, where visitors love to camp, share tapas, and buy local handmade products at independent shops.
Tarifa is known among the water sports lovers for being one of the best places in Europe to practice kitesurfing, windsurfing or surfing.
Getting to Tarifa
You may need to book a ferry to get from Morocco to Tarifa. There are regular ferries and they can be booked in advance. This is highly recommended.
Getting Around Tarifa
Tarifa is a very small laid-back town, where the attractions are within walking distance of each other. The town is split between the old town, inside the city walls, with narrow alleys, white houses and hidden plazas, and the new town, to the West.
While it's not recommend to drive in the old town, if you travel to Tarifa by car you will easily find a free parking spot in the new, residential area part of town. To enjoy the charm of the old town of Tarifa, I recommend walking everywhere.
Itinerary one: Highlights of Tarifa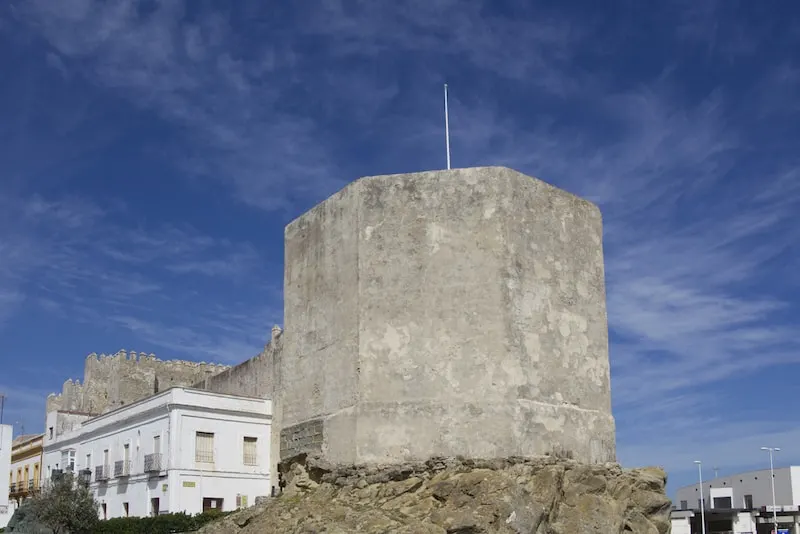 The Castillo de Guzman el Bueno
The castle in Tarifa was built in the 10th century, during the Moorish occupation of Spain, to protect the city from attacks coming from the sea.
A ticket to visit the inside of the castle costs five euros. Once inside, you can climb the thick defence walls and walk on them to the Guzman el Bueno tower, which is the highest. From here, on a clear day you can admire a spectacular view over Africa.
On the inside of the castle you will find two beautiful courtyards, the ruins of a 14th century Christian chapel, a rebuilt Gothic church in the form of an Islamic qubba, and a one-meter thick Roman wall. Some of the artifacts inside the castle include a replica of a catapult and a bronze age ceramic dating from 2,000 BC.
The most Southern Point of Continental Europe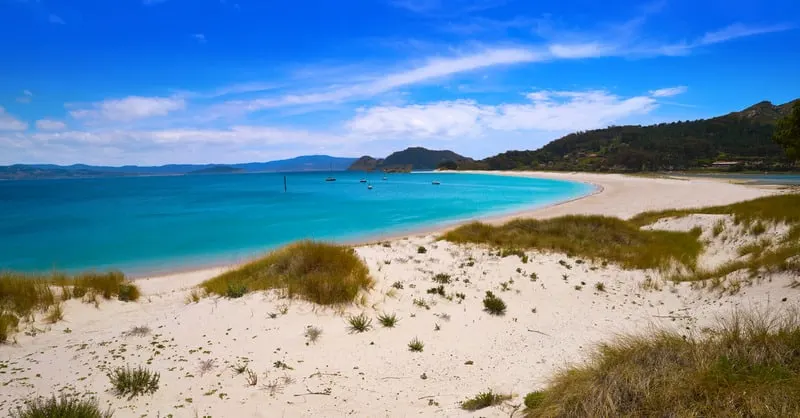 Did you know that Tarifa is the southernmost point of continental Europe? Isla de las Palomas is a small island connected by a causeway to the mainland, uninhabited since Roman times, when it used to be a limestone quarry. Over the years, the island has been used as a military base and is closed to the public.
It remains closed today, but from time to time the Estrecho National Park organizes group visits. It is always worth checking to see if there is a tour on the day you will be visiting Tarifa, because the island is fascinating to visit due to its long history and the artifacts found on it.
The causeway between the Mediterranean Sea and the Atlantic Ocean
Even if you won't be visiting Isla de las Palomas, it is still very nice to walk on the walkway that leads to it. This is the point where the Mediterranean Sea and the Atlantic Ocean meet. Halfway along the pier, the town of Tarifa installed two signs which make a great photo opportunity. Where else would you be able to stand between the sea and the ocean, without getting wet?
Iglesia San Mateo Eliza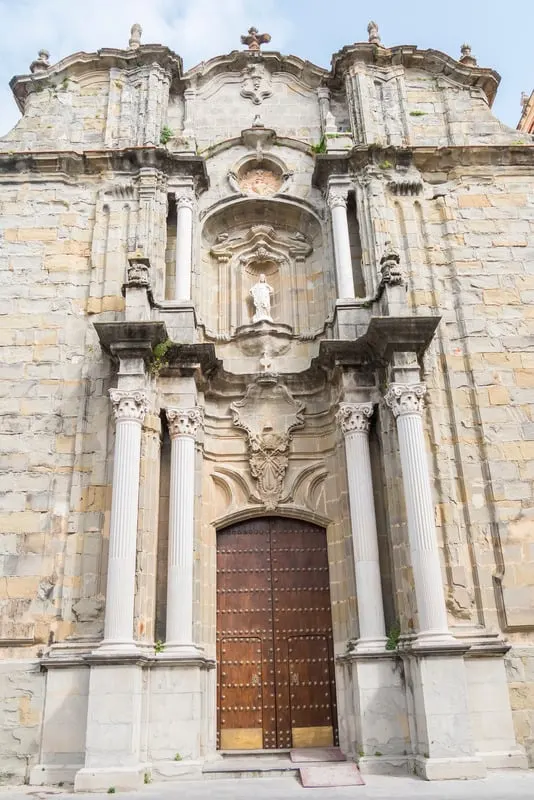 The main church in Tarifa was built sometime during the 15th century, on the remains of an old mosque. It is an interesting church to visit because whilst the main structure has been built in Gothic style, the façade is redecorated in 18th century style, with Baroque elements. The cathedral stands out on Tarifa's skyline because of its hemispherical dome, supported by Tuscan pilasters painted in a pale pink shade.
The church is free to visit.
Itinerary Two: Beaches and Water Sports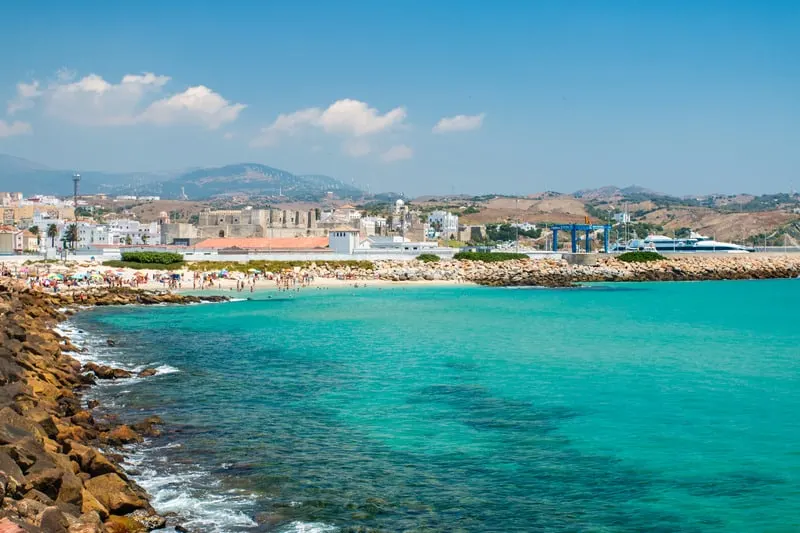 Playa de los Lances
Playa de los Lances is the easiest beach to reach from Tarifa because it is practically in town. It is a 10 kilometres long beach, split into the sunbathing area, and the water sports area, so that all visitors can enjoy it without getting in each other's way.
The part closest to the town is reserved for visitors who want to sunbathe. Because Tarifa is a very windy town, I recommend choosing a spot as close as possible to the pier, which provides shelter from the sand which is blowing around. The beach has many facilities, including a lifeguard service during the high season.
Tarifa has some gorgeous beaches, and if you have a car and want to explore more of them, drive up North and follow the coast. Some of the most surprising beaches are Punta Paloma – great for snorkelling and hiking on sand dunes, and Bolonia – great if you are looking for a local beach which is off the beaten path.
Learn to Kitesurf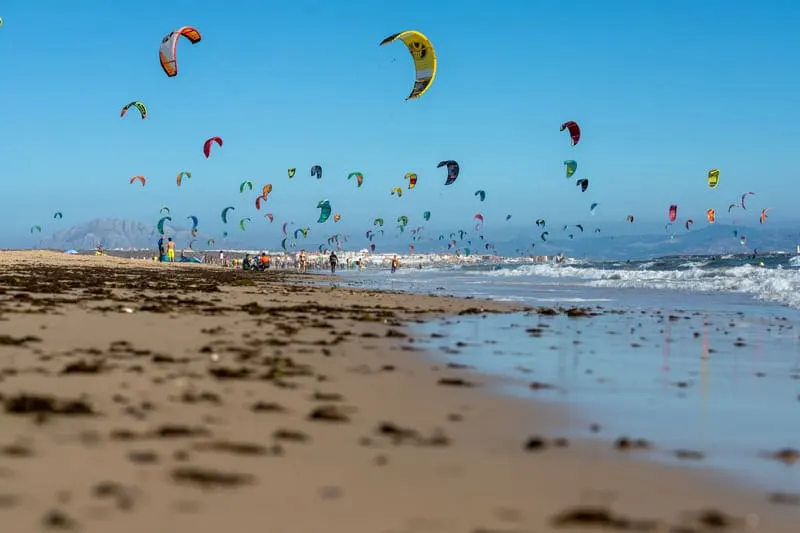 There are over 60 kite surfing schools in Tarifa and, even if you are in town just for one day, you can still book a lesson to learn how to master this fun water sport. There are all sorts of classes available, from a 2 hour introduction to kitesurfing, to a full day's beginner course.
Tarifa is known as the windiest place in Spain, which makes it very attractive to water sports lovers. No matter when you visit Tarifa, there will always be kitesurfers and windsurfers in the water, enjoying the waves and jumping in the air with their boards. Even if you don't have the time or courage to book a lesson, it's always fun to spend half an hour watching them.
Itinerary Three: Shopping and Eating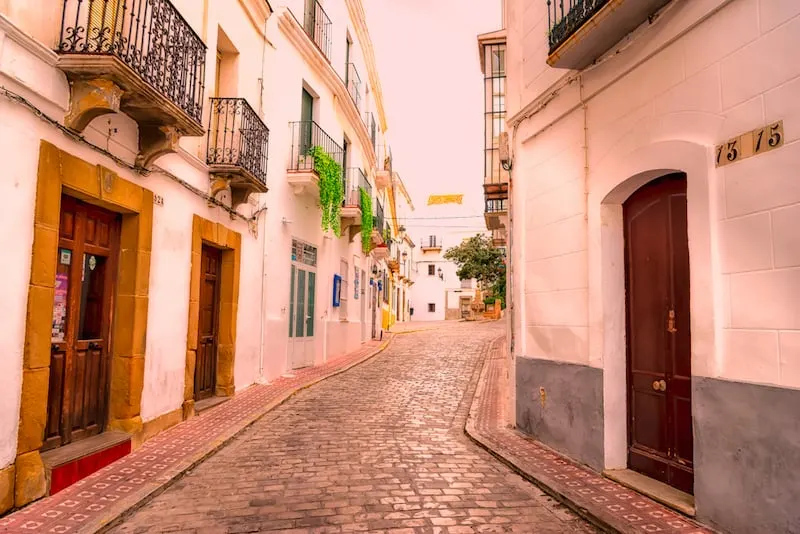 The Boutique Shops in the Old Town of Tarifa
The old town of Tarifa is a labyrinth of narrow streets dotted with boutique shops, small independent cafes and local grocers. You won't find any big brands here, just little shops selling local and handmade items, which make great souvenirs. There are also quite a few clothing and vintage stores in Tarifa.
Some of the shops worth checking out are Butterfly Tarifa and Natural Chic for boho clothing, Azogue Art for vintage items, and Maria Malo for gorgeous handmade jewellery.
If you have a sweet tooth, I highly recommend stopping for a slice of cake or a bespoke chocolate box at Confitería La Tarifeña, on Calle Nuestra Seniora de la Luz. There always seems to be a queue here, which says something about how good their cakes are.
The cafes in the plazas
Walking around the old town of Tarifa is very charming, following the narrow roads between white houses, and discovering tiny squares which are occupied by lively cafes. The locals love to go out for lunch and for drinks in the evening, when the entire town comes to life.
Menu del dia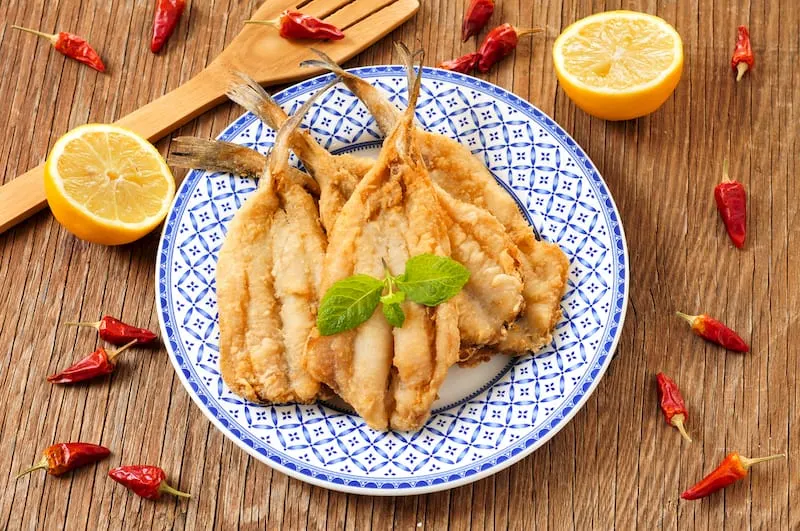 Can you think of anything better than relaxing in a cute little square, at one of the numerous cafes in Tarifa, enjoying lunch whilst watching people pass by? Menu del dia is a fantastic way to try some of the local dishes that Tarifa has to offer. Usually, the dishes from menu del dia change every day, depending on what ingredients are available in the morning.
A traditional menu del dia will include an appetiser, a main course, a dessert and a drink, sometimes even a coffee, and it will cost between 8 and 12 euros. In Tarifa, being a seaside town, on the menu del dia you will find many fish dishes such as fried calamari, boquerones, grilled tuna or pescaito frito – which is a typical platter from the South of Spain which includes a selection of deep fried fish and seafood.
Other places to eat in Tarifa
Chiringuito BienStar
Located just off the beach with beautiful views over the Atlantic Ocean, this typical Spanish beach bar is ideal to stop at for a cold beer or a cheeky gin and tonic.
El Lola
Great tapas bar popular with locals, which serves typical local dishes focusing on fish. In the evenings there's a great buzz around this place, with a lively atmosphere and friendly staff.
Mesón La Garrocha
Great tapas bar with a menu focused on fish dishes. The red tuna tartar and the tuna tataki are a must. Keep in mind that it is more expensive than your usual tapas bar in Tarifa.
BocaBuena
Probably one of the best restaurants in Tarifa, the food is delicious, portions are large and the prices very reasonable. They put great effort into making sure that each dish not only tastes good but is photogenic too.