Before I moved to Morocco, a rug was a rug. I couldn't tell a Moroccan rug from a Turkish rug, or any other rug for that matter!
Sure some of them looked differently but I honestly had no clue how to tell one from another.
My how the times have changed!
MarocBaba is none too impressed that I love Moroccan rugs, my mother-in-law actively pulls me away from anyone selling rugs, and I've been forbidden from purchasing more…for now.
If you're coming to Morocco be sure to read my rug buying guide. Also, spend some time reading up on the different varieties and styles of rugs. To get you started here are some of my favorites.
Beni Ourani
Maybe you didn't know what they were called but I'm willing to bet you've seen these rugs in design magazines or home shows. They're extremely popular in North America and Europe at the moment. The simple designs are always black or brown and white. The colors can vary as true Benu Ourani's are made with raw sheep wool. It's not dyed and is all natural. The most popular version is the shaggy variety.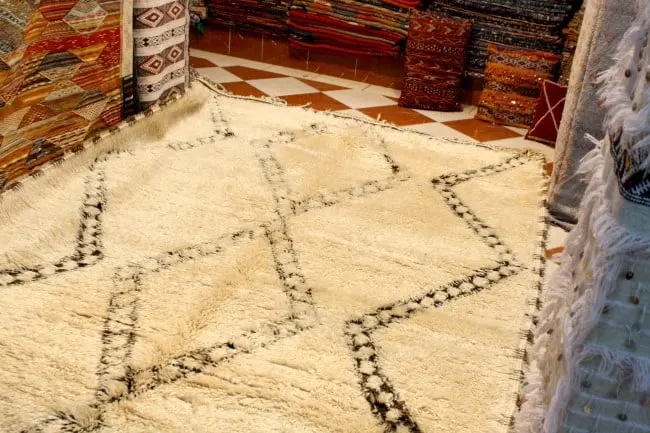 But, a less common version to see up for sale outside Morocco is the flat weave. These carpets are more typical for summer months (where the shag versions are for winter). They can seem more elaborate due to the tight knots and design.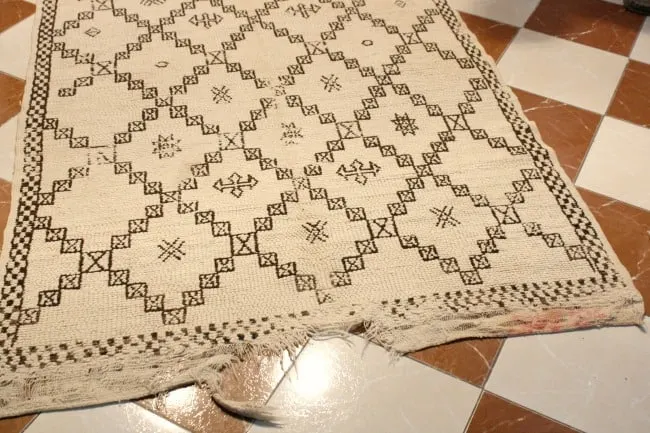 Azilal
For those who love color, Azilal rugs are the way to go. These beauties come from the central High Atlas. The colors are often wild and full of random geometric patterns. Each rug (this is true for all) carry a story. No two are the same. The women who make them carry their emotions through their weaving and it's reflected in the final piece. For those who love the modern art style, these are a must.
Oulmes
Oulmes rugs come from the tribes of the Middle Atlas. The Zemmour tribe of this region is known to produce beautiful rugs that are very unique and blend abstract with geometric styles. Many times they are different hues of red and incorporate stars.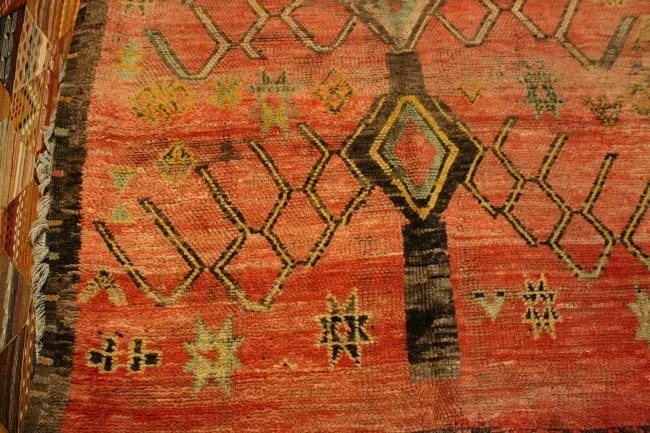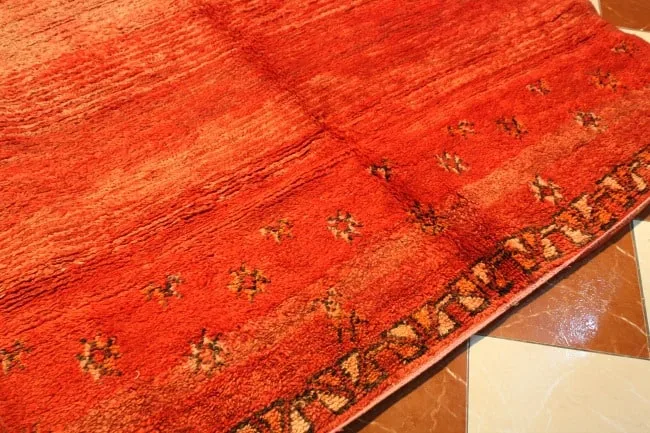 Aït Bou Ichaouen
These are my very favorite design because they are completely unique and unlike any other variety of rug found in Morocco. They are made in the far east of the Atlas Mountains, close to Algeria. Tribes in this region were very isolated and so their styles didn't have much outside influence. It's only been recently that these rugs have been made to be sold in markets. The creativity and ingenuity of the weavers can be seen in the designs and patterns. If you want a truly unique Moroccan rug, look for these.
I've barely scratched the surface of what is available but hopefully these styles will give you some ideas beyond the typical tourist rugs.
If you'd like to learn more about Moroccan rugs there are a few books I've found to be helpful;
If you've already bought a rug and are wondering how to take care of it, I've put together this post as well!