When you are planning your Morocco honeymoon, there are many different types of packages available to choose from. You can find all-inclusive packages that will provide you with airfare, hotel accommodations, and even a rental car if you desire.
There are also numerous honeymoon packages that only include airfare and hotel accommodations. No matter what type of Morocco honeymoon package you are looking for, there are a few tips that can help you get the best deal possible.
The first tip is to start your search early. The sooner you start looking for a Morocco honeymoon package, the better your chance of finding a great deal. Many people wait until the last minute to book their honeymoons and pay a lot more than they need to.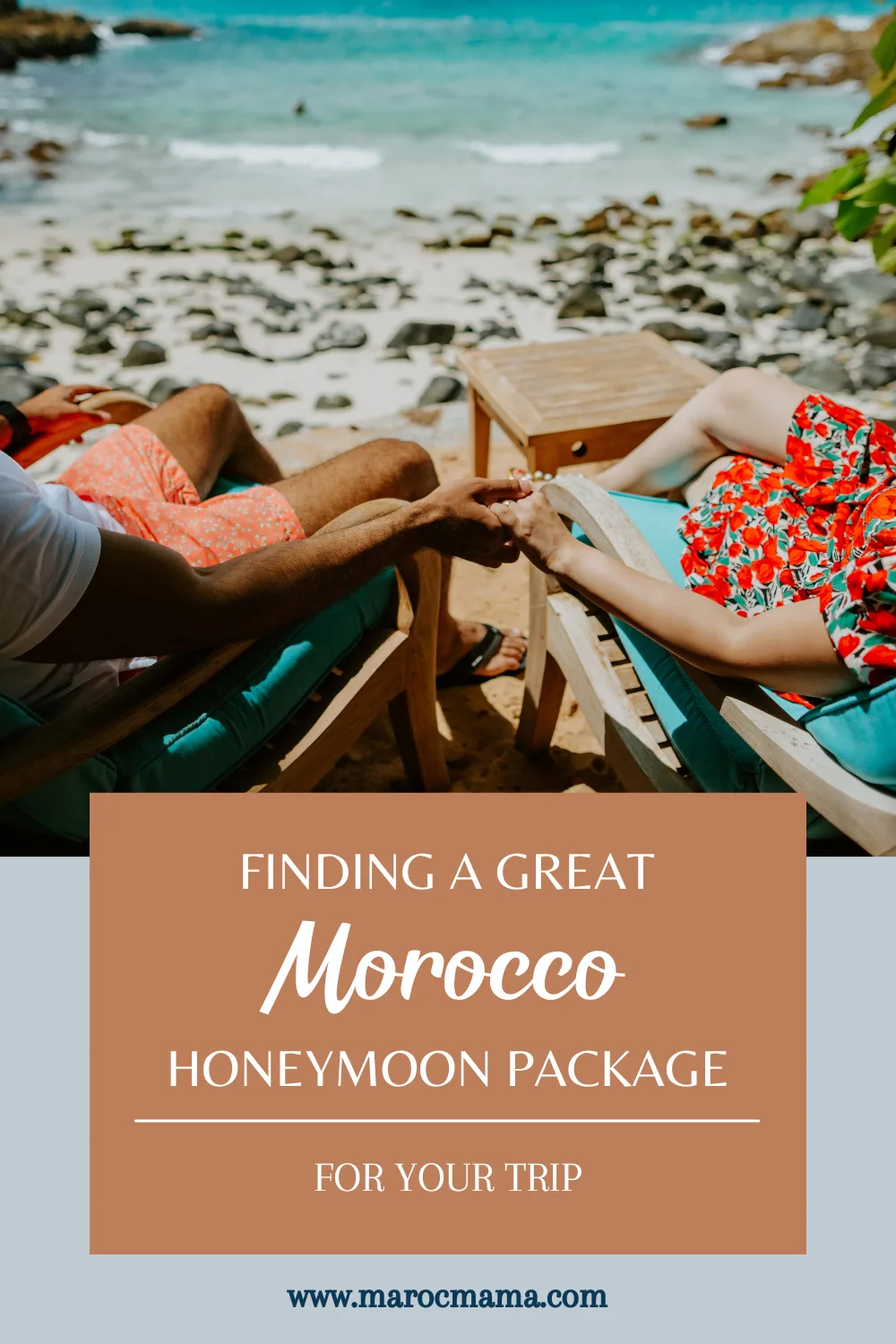 Another great tip is to use the internet to your advantage. There are many websites that specialize in honeymoon packages and can offer you some great deals. You can also find reviews of different Morocco honeymoon packages on these sites, which can help you make an informed decision about which one to choose.
If you are flexible with your travel dates, you may want to consider booking your Morocco honeymoon during the off-season. This is typically the period between November and March. During this time, you may be able to find better deals on hotels and airfare.
The last tip is to make sure that you read the fine print before booking your Morocco honeymoon package. There may be hidden fees or charges you were unaware of when you first booked your trip. It is important to understand all of the details of your package so that you can avoid any unpleasant surprises down the road.
Is a Package Honeymoon to Morocco Right For You?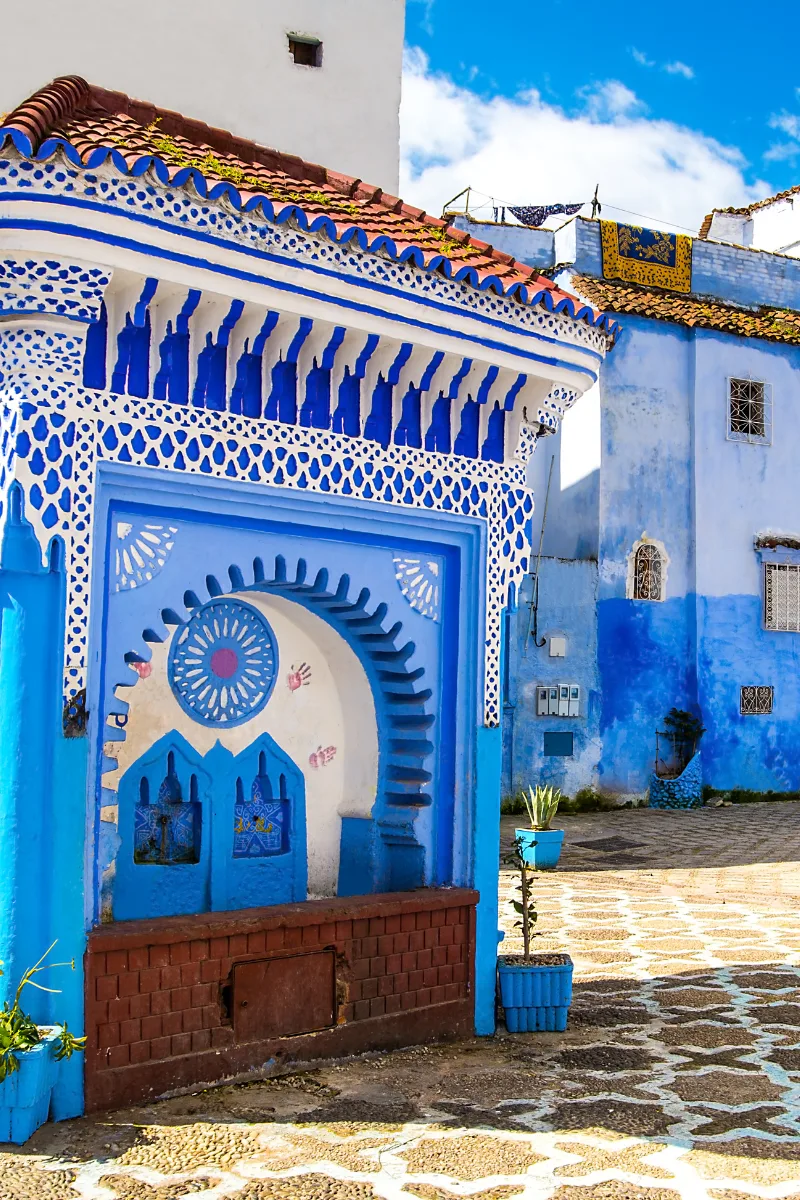 Before looking into the options, you may want to consider if this kind of holiday is the way you like to travel. While packages offer you the peace of mind of knowing all of the bases are covered, it could be frustrating for the traveler who likes to have more control over their experience.
The best way to decide is to consider how you usually travel. If you like being able to change your plans on the fly or spontaneously add side trips, then a package might not be the best solution.
On the other hand, if you prefer to have everything mapped out in advance and know that all you need to do is relax and enjoy your vacation, then a package could be perfect for you.
Some travelers find that the best way to get the most out of their trip is to use a package as a base and make adjustments as they go. This can allow you to have the guidelines in place and the flexibility to add excursions or activities that appeal to you as you travel.
This can be a great way to get the best of both worlds and ensure that you have an amazing trip no matter what type of traveler you are.
What to Look for With a Done-For-You Morocco Honeymoon Package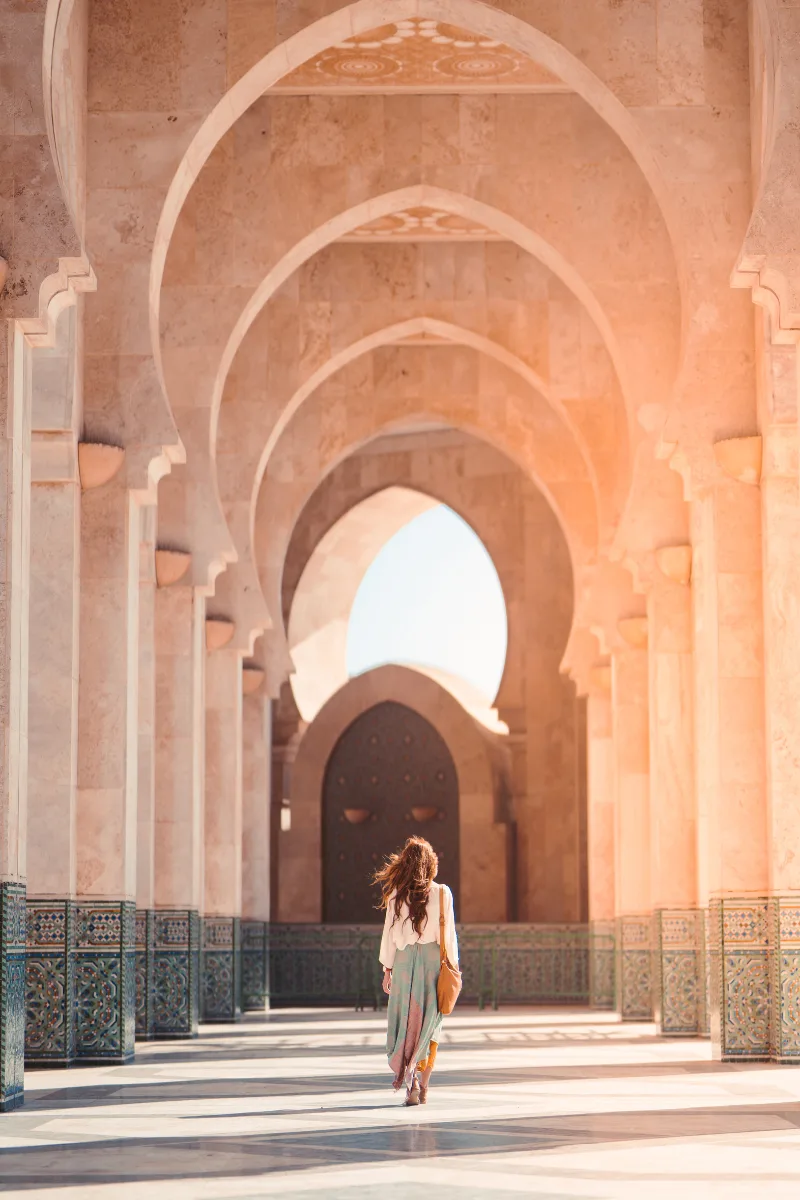 When you start your search for a Morocco honeymoon package, there are certain things you'll want to keep an eye out for to ensure that you're getting the best possible value. Here are a few key factors to look for:
What Inclusions Are Part of the Package?
First and foremost, you'll want to make sure that your package includes everything you need for a hassle-free honeymoon. This should include things like accommodation, transfers, activities, and meals.
What is The Reputation of the Booking Company?
It's also important to book with a reputable company that has experience in putting together amazing honeymoons in Morocco. Read reviews from other couples to get an idea of what to expect.
How Customizable is The Trip?
A great Morocco honeymoon package should be customizable to ensure that it perfectly fits your needs and wants. You shouldn't have to compromise on anything, so make sure you can add or remove elements as needed.
Price
Of course, you'll also want to ensure that the package is within your budget. Don't overspend on your honeymoon, but also make sure you're getting everything you want and need.
It is highly advised to get several different quotes and options for your honeymoon package. Do keep in mind the different offerings, levels of service, and quality of accommodations when you are comparing prices. You will likely find a very wide range of options available so knowing what you want in advance is critical.
Hybrid Morocco Honeymoon Package Options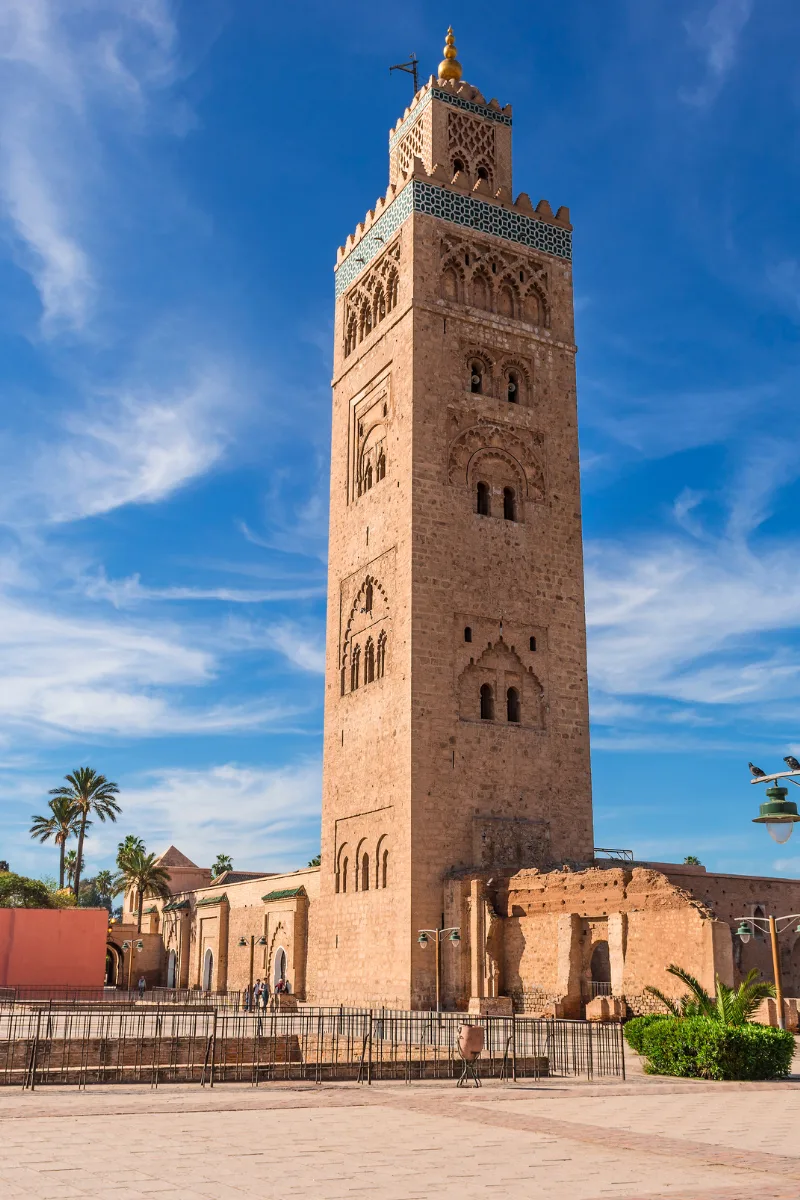 This option is something in between done for you and doing it yourself. It is possible to find options where you can book a flight and hotel together for a bit of a discount. Travel advisors or agencies may also be able to offer an option where you book a portion of your honeymoon, like accommodation and activities, and you handle the flights and other transportation.
Doing it this way may give you a bit more flexibility with your travel dates and also allow you to get a better deal on your flights. It can also take some of the pressure from having to plan and book everything yourself.
The downside to this option is that it takes a bit more work on your part to put everything together. You will likely need to do more research to find the best options for accommodation and activities that fit your budget and travel style.
You will also be responsible for booking and coordinating the different elements. This can be a bit stressful, especially if you're not used to planning travel.
Creating Your Own Morocco Honeymoon Package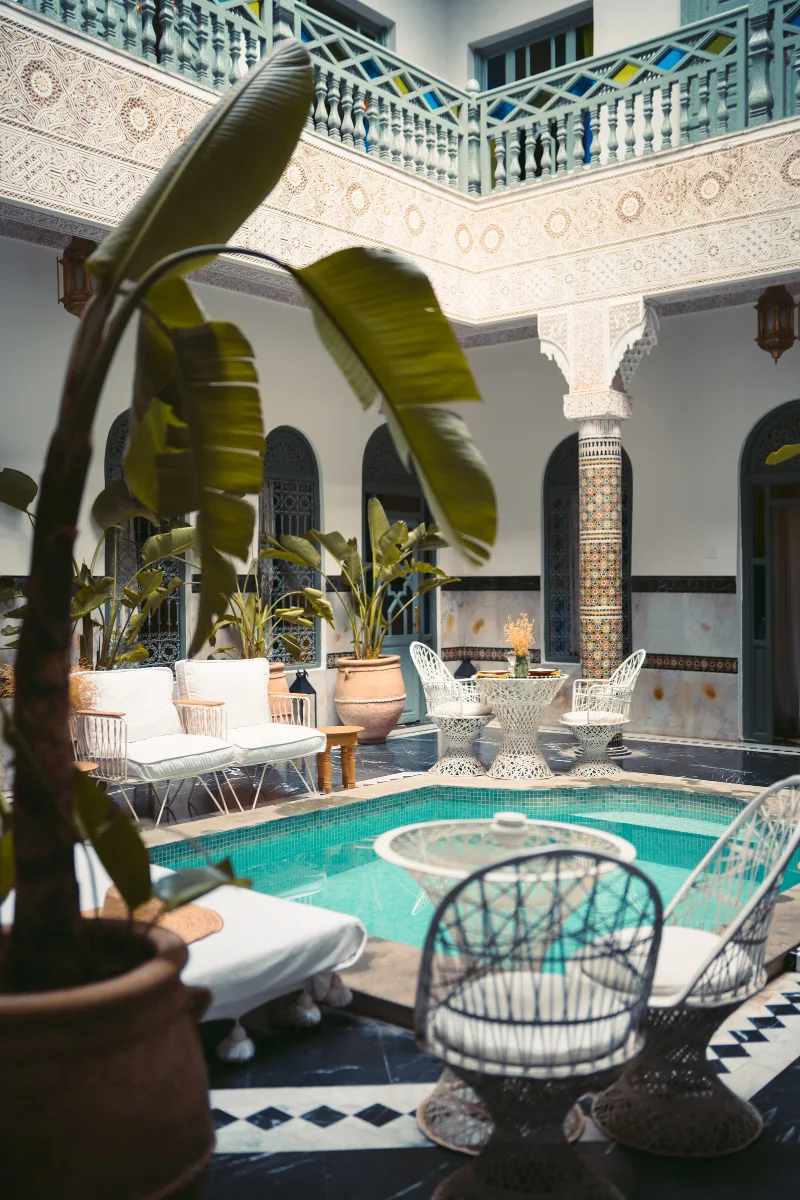 If you're the DIY type, you may prefer to create your own Morocco honeymoon package from scratch. This can be a great way to save money and ensure you get exactly what you want from your trip.
A lot of thought and excitement goes into planning a honeymoon. After all, it's supposed to be the trip of a lifetime! And while there are plenty of amazing Morocco honeymoon packages out there, sometimes creating your own can be even more special.
Do Your Research
Before you start planning anything, it's important to do your research and know what you want.
What kind of atmosphere are you looking for?
Do you want 5-star luxury or something a little more low-key?
What kind of activities do you want to participate in?
Do you want an all-inclusive resort, or would you prefer to stay in a Moroccan Riad?
Get Organized and Make a Budget
Once you have an idea of what you want, it's time to get organized. Create a Google doc or Excel spreadsheet with all your ideas. This will help make the booking process a lot smoother later on. Plus, it'll be a great way to keep track of your budget. When organizing your thoughts, be sure to include things like flights, hotels, excursions, and spending money.
Start Booking
Now comes the fun part—it's time to start booking your dream honeymoon! If you're booking everything yourself, we recommend checking out websites like Skyscanner to look at flight routes – though we suggest always booking directly with an airline.
When it comes to activities, you can completely wing it or book activities in advance. Booking directly with activity providers will almost always yield the best price; however, sites like Viator or Get Your Guide offer an easy-to-navigate marketplace where you can find interesting options.
Get Travel Insurance
There's only one thing worse than something going wrong on your vacation. Something is going wrong on your honeymoon! Having travel insurance is critical, especially in today's travel world. I recommend and use SafetyWing for all of my travel. However, you should definitely review the terms and find an insurance option that best fits your own situation.
There are many different ways to pull together a Morocco honeymoon package. However, the most important thing is to know what kind of experience you want and your travel personality. Narrowing this down first will make the other parts come together much easier.