There are a lot of different types of animals in Morocco and peacock is by no means only found in North Africa. This Moroccan peacock handprint craft is one Moroccan craft for kids that your children can make very easily.
Moroccan peacock handprint crafts are a great craft idea for Moroccan theme parties as well. All you need to have in order to make these Moroccan animals is some colorful paper, glue, a pencil, and the template provided.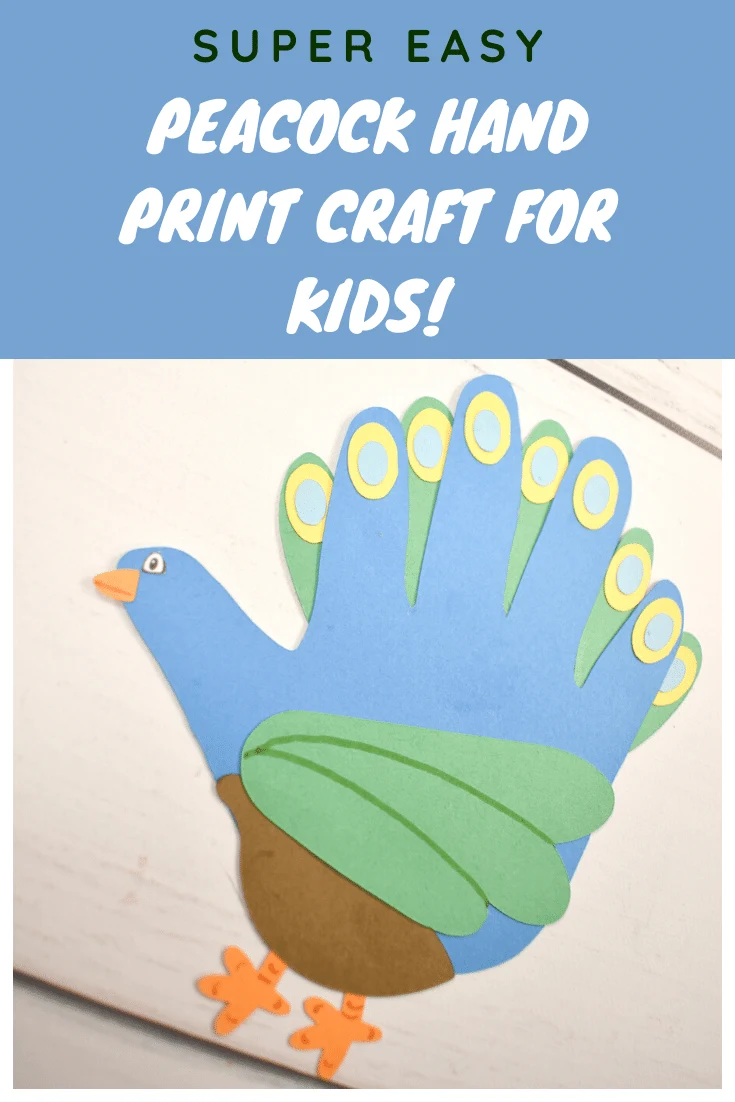 6 Fun Facts about Peacocks:
In Moroccan culture, peacocks are seen as symbols of beauty and grace. Did you know these 6 fun peacock facts?
A peacock is a male and a peahen is a female of this species
A peacock's eye has a really cool design. It's actually made up of many tiny little eyes that can all see at once! Kids will be amazed to know that the peacock handprint craft they're making is made up of tiny eyes too!
Peacocks have beautiful feathers that can look like long necklaces.
Peafowl come from India, Sri Lanka, Bangladesh or Pakistan but they live all over the world now because people have brought them to many countries as pets.
Peacocks eat bugs and berries which is great news if you have a garden. It's also why you'll often see these animals walking freely around large garden areas.
Peacocks can't fly – well not well at least. They can however run fast!
Once kids have finished making the Moroccan peacock craft with their hands, they could even try decorating it further with items such as pom-poms or sequins. While colors are suggested, kids can use any colored paper they'd like to make this craft. They could also create a Moroccan garden scene around their peacock or use the peacocks as name cards for a Moroccan tea party!
Get the Pattern to Make this craft below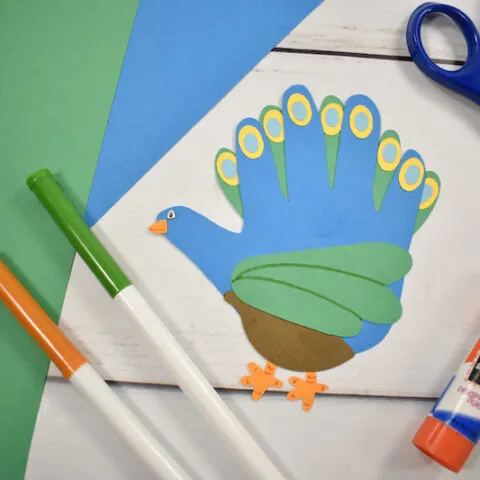 Yield:

1
Moroccan Animals: Peacock Craft
A cute and easy peacock craft for kids.
Materials
Construction paper or cardstock - bright blue, green, yellow, light blue, brown, and orange.
Green and orange markers
Glue stick
Scissors
Pencil
Instructions
Trace and cut out a handprint from bright blue paper.
Print and cut out template. Trace and cut out the remaining paper as shown. Cut nine of the yellow and light blue ovals, and one of everything else.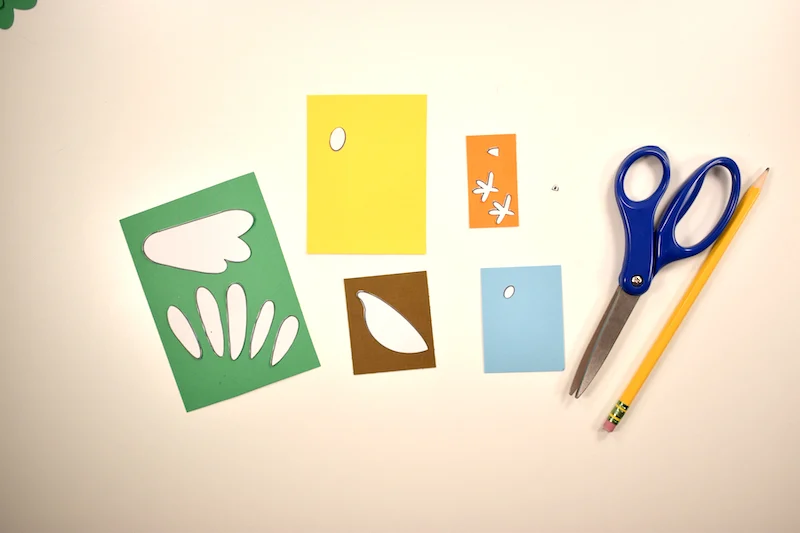 Glue brown stomach feathers over handprint on the pad of the thumb.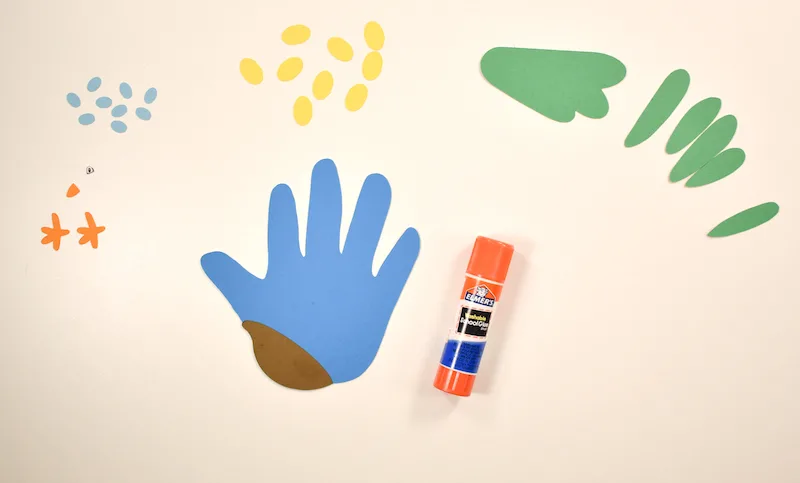 Glue green wing over the top of the brown stomach.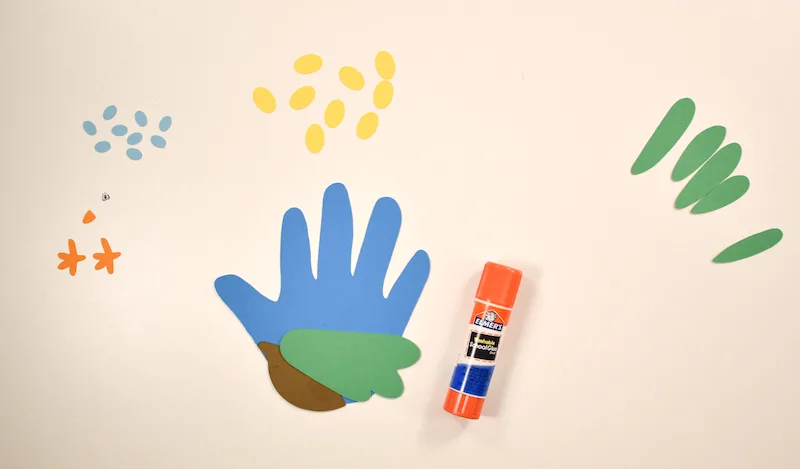 To make tail feathers, glue a small blue oval on each bigger yellow oval. Then glue each of those to a fingertip or green feather.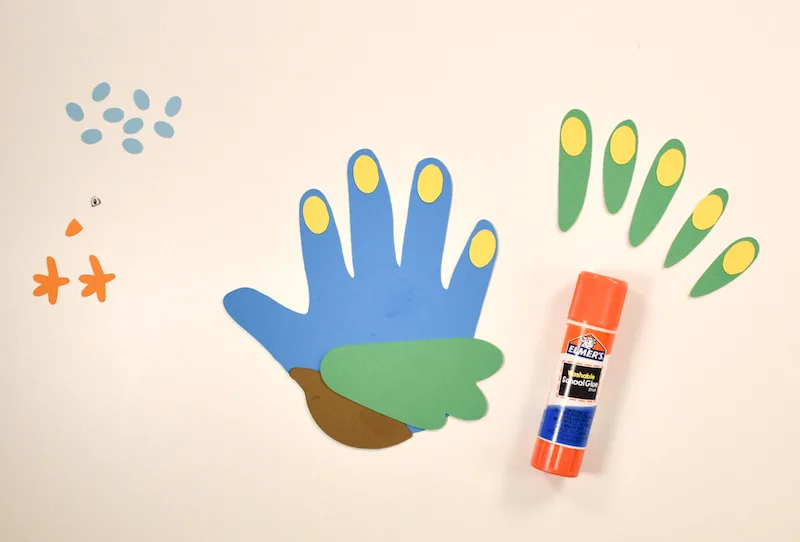 Glue green tail feathers behind and between blue ones.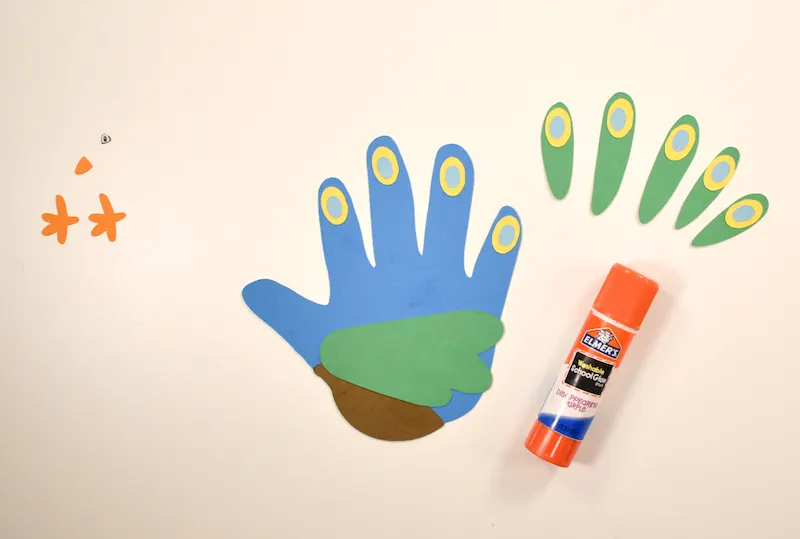 Glue orange feet under the stomach, and tail over the thumb.
Glue the printed eye to the thumb.
Use the orange and green markers to decorate the wing, beak, and feet.
More Moroccan Theme Handprint Crafts
Quick and Easy Handprint Moroccan Sun Craft